CAR CRASH? CALL CELLINO
If you or a loved one have suffered a personal injury in Buffalo, you'll need a skilled personal injury attorney by your side. At Cellino Law, our injury attorneys have decades of hard-fought experience to help ensure you receive the compensation you're entitled to after an accident.
AVAILABLE 24/7
NO UPFRONT FEES
FREE CASE EVALUATION
NO FEES UNLESS WE WIN!
CHOOSE CELLINO LAW FOR YOUR PERSONAL INJURY CASE
If you have suffered an injury of any kind in Manhattan, NY, Cellino Law is ready to help you get the compensation you deserve. Our firm provides professional legal counsel and delivers exceptional results. We are available 24 hours a day, 7 days a week to answer your questions and help you through the process of settling, and winning, your claim. Contact our office today to schedule a free case evaluation with one of our injury attorneys. Get the representation you need and deserve, all while you pay nothing unless we win your case!
Personal injury law, sometimes called "tort" law, is the legal means an injured person uses to recover damages or losses suffered in an accident. A personal injury case is based upon the concept of negligence and fault. When a person is injured due to the action or inaction of another person or entity, personal injury laws are set up to govern compensation for injury victims.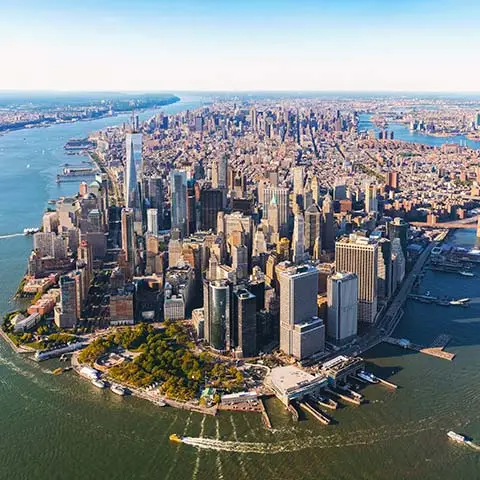 Is Manhattan A Good City To Live In?
Manhattan is one of the world's most vibrant, diverse and culture-filled places. Living in Manhattan puts you at the heart of it all. Its people are energetic and hard-working and come from all walks of life. It would be hard to find a place that offers a broader medley than Manhattan.
Getting Around in Manhattan
You can find several ways to move about the city. The iconic New York Subway is the largest and busiest subway in the world and operates 24 hours a day. Aboveground, yellow taxis are everywhere — simply wave at the driver for them to stop for you. You can also use a ride-hailing company to have a car pick you up.
New York's bus system is another convenient way to travel. Of course, you can always walk to your destination and see the city up close.
Working and Going to School
Many experts consider the public schools in Manhattan to be above average. Manhattan is home to Columbia University and New York University, so residents don't have to travel far for higher education.
People looking for employment in Manhattan can find many opportunities, and the city, with a population of nearly 1.7 million, offers robust networking connections.
Finding Entertainment
Manhattan offers unparalleled recreation and relaxation. Visit the electrifying atmosphere of Times Square, the breathtaking views from the Empire State Building, and the thrilling shows on Broadway.
If you're looking for a slower pace, meander around High Line Park, gaze at the Statue of Liberty, pay your respects at the National September 11 Memorial and Museum, or stroll through the architecture of St. Patrick's Cathedral. Whatever your interests, you can find them in Manhattan.
You can discover many sights, restaurants, businesses and interesting people in a condensed space in Manhattan. "The city that never sleeps" is a fascinating place to live.
What Is The Best Area To Live In Manhattan?
Manhattan conjures an image of elegance and refinement. The borough's desirability is why the location has the densest population in New York City and is a hot spot for visitors year-round.
Choosing to settle in any of Manhattan's attractive neighborhoods is a winning proposition. Still, discover why the Upper East Side may be the best locale therein.
Sites and Scenery
The Upper East Side has many locations that represent quintessential New York City. The world-famous Central Park has offered a setting for people to enjoy nature for over 150 years. This masterwork of landscape architecture is the ideal area to enjoy thousands of trees and dozens of bird species on a refreshing walk or bike ride.
Museum Mile satiates your mind and spirit with displays of history, art, fashion and architecture. Revel in the exquisite Solomon R. Guggenheim Museum, the Museum of the City of New York or the Metropolitan Museum of Art. If you desire a hometown full of culture and history, the Upper East Side is perfect.
Food and Shopping
The Upper East Side is also home to some of the best shops and restaurants. From fine dining to casual eateries, you can encounter every type of food from a veritable United Nations of cuisine. Many of the city's top grocery stores and gourmet shops are here, so you can easily stock your kitchen with personal favorites. High-end department stores, luxury boutiques and designer shops offer you trendy selections from the top names in fashion and retail.
Safety and Transportation
The Upper East Side is one of the safest neighborhoods in Manhattan and the city as a whole. For travel, three subway lines in the area allow you to transfer and reach any part of New York. You also have the option of buses, taxis and ride-sharing.
Manhattan is always a destination worth visiting, but the borough is even better to inhabit. If you are searching for a great place to live, look no further than the Upper East Side. With stunning sites, delicious food and safe streets, few neighborhoods can compare.
Is NYC and Manhattan the Same?
Known by locals as The City, Manhattan, NY, is sometimes synonymous with NYC. To some, Manhattan is synonymous with New York City. When you consider how many world-renowned attractions, financial districts, and neighborhoods are in Manhattan, it's no wonder that many people consider Manhattan and NYC to be one and the same.
New York City consists of five boroughs: Manhattan, the Bronx, Brooklyn, Queens, and Staten Island. Although Manhattan is the smallest borough in terms of space, it has the densest population. According to the 2020 U.S. census, Manhattan's population was almost 1.7 million people who live in only 22.83 square miles. That's almost 73,000 residents for each square mile.
Manhattan is in the geographic center of greater NYC, giving it another nickname as the heart of the city. From its origins as a trading post founded in 1624, Manhattan evolved into one of the world's major financial, cultural, and entertainment centers. New York, which was based in Manhattan, was even the capital of the United States for five years.
Manhattan hosts millions of tourists annually. Some of the most-visited and well-known locations in Manhattan include:
Times Square
The Empire State Building
Central Park
Grand Central Station
Penn Station
United Nations headquarters
New York City Hall
Herald Square
Rockefeller Center
Madison Square
Statue of Liberty
New York Stock Exchange
People from across the United States and throughout the world travel to New York to visit some of these attractions.
Neighborhoods in the borough of Manhattan include:
Greenwich Village
Chinatown
Koreatown
SoHo
Harlem
West Village
Little Italy
Hell's Kitchen
Manhattan hosts many business districts, including the following:
Diamond
Theater
Garment
Financial
Meatpacking
Flower
With the massive number of residents, commuters, and tourists in Manhattan every day, it's no wonder that accidents happen. Unfortunately, these accidents can injure or kill those involved. The personal injury attorneys at Cellino Law can help.
Negligence in New York Personal Injury Law
Personal injury accidents may involve a slip and fall, a motor vehicle accident, medical malpractice, nursing home abuse, and even a wrongful death. Any time a person is injured due to the fault of someone else, it is legally a personal injury. In New York, this type of case is governed by state civil practice law. A successful claim will clearly prove negligence by the offending party by showing that the victim was owed a duty of care, that the duty of care was breached, that the breach caused damage and that injury did occur. A personal injury attorney with experience in injury litigation can help victims establish negligence and seek fair compensation. The Manhattan personal injury lawyers at Cellino Law have extensive experience in establishing the legal tenets of personal injury law in all practice areas. If you have been injured in an accident the skilled attorneys at Cellino Law can help. Call Cellino Law at (800)555-5555 to discuss your personal injury lawsuit.
Do I Need A Manhattan Personal Injury Lawyer?
For very minor accidents that cause little to no damage, a New York personal injury attorney may not be necessary. If, however, you have personal injuries that cause pain and require even minor medical attention, a lawyer can help. Lawyers in New York can help accident victims in critical areas.
Case Evaluation: Not every injury case may be worth pursuing. A competent attorney can look at the specifics of your case and give direct legal advice regarding your claim. An upfront case evaluation saves you time, and money, and sets clear expectations for your case. At the same time, your case is being evaluated, you can also evaluate the attorney and get a feel for whether they are a good fit. An initial interview is the perfect opportunity to ask questions so you know what to expect moving forward. Cellino Law is a Manhattan personal injury law firm that understands victims and their needs. Cellino Law offers a free case evaluation to accident victims to discuss their case and answer legal questions. Get started with your free case evaluation by calling (800)555-5555. Experienced Manhattan personal injury attorneys with Cellino Law are available 24 hours a day, 7 days a week.
Evidence Collection: Injury cases require solid evidence to prove negligence and establish damages. Your claim hinges on concrete evidence of the facts of your case. At Cellino Law, our New York Personal injury lawyers can gather and compile the evidence needed to win your case and get you the compensation you deserve for your injuries. Types of evidence that may be gathered to prove negligence include:
Police reports
Cell phone records
Witness statements
Expert testimony
Physical evidence from the accident
Types of evidence that may be gathered to prove damages include:
Medical records
Medical bills
Proof of lost wages; pay stubs, income taxes
Specialist recommendations
Expert medical testimony about prognosis and treatment
Insurance Negotiation: Most accidents involve insurance companies and adjustors. Insurance companies are motivated to settle cases quickly and for the least amount of money possible. Often insurance companies will bully or intimidate accident injury victims to settle before they begin to involve an injury lawyer. These settlement offers from the insurance company can be far less than the compensation a personal injury victim deserves. A New York injury lawyer will not be intimidated by insurance companies. Personal injury attorneys are the accident victim's legal representation and are therefore motivated by what is in their client's best interest. Your personal injury lawyer will negotiate with insurance adjusters on your behalf, never agreeing to a settlement that isn't in your best interest. If a settlement cannot be reached through negotiation an experienced New York law firm will take your case to court. Cellino Law is a Manhattan personal injury law firm dedicated to the rights of injury victims. New York personal injury victims have trusted Cellino Law for over 60 years to fight for fair compensation for their injuries. Not all lawyers in New York are comfortable taking a case to court and insurance companies take advantage of their reluctance. Cellino Law has proven to the insurance industry that they are not afraid to take a case to court and will not be intimidated into doing what is less than the best for their clients. If you have been injured in an accident you don't have to deal with the insurance company alone. Contact Cellino Law for a free consultation. (800) 555-5555
Court Representation: If it is in the best interest of a victim that their case goes to court, Manhattan personal injury lawyers will represent and advocate for the victim during the proceedings. As your legal representation, your lawyer will file paperwork in a timely manner, ensure that the proceedings are lawful, present the evidence of your case to the judge, and make sure that your rights are not violated during the process. It is critical that personal injury victims have experienced, skilled, legal representation on their side to ensure that they get the compensation they deserve. A competent New York personal injury lawyer can mean the difference between winning or losing an accident case in Manhattan.
Reliable Legal Advice
Never speculate or make assumptions on anything when your future and well-being are at stake. Things often get complicated, and this when you should consult a lawyer. Your lawyer will have your back. You can expect 100% reliable legal advice from the start to the completion of your case.
Procedural Assistance
Accidents leave most victims in a bad situation. Luckily, you don't have to experience turmoil by yourself – reach out to a reliable and experienced personal injury lawyer if you have suffered an injury due to negligence, recklessness, or carelessness of another party.
Handling Of Claim Filing
The New York state has rigid filing rules and deadlines. Even the slightest error may dent your claim, resulting in no compensation. Our personal injury lawyers in Manhattan will help file your claim accurately and timely.
Handle All The Dirty Work For You:
If you lack the experience of handling such cases, you likely have no clue on how to go about the comprehensive investigations, proper collection of evidence, recording witness statements, and other involving tasks. Hiring a highly-trained and skilled team of attorneys to help with your case is the right step you can take.
Deal With Insurance Companies
The main aim of an insurance claims adjuster is to minimize the amount of compensation to the lowest amount of money possible and get done with the case as quickly as possible. Hiring a professional attorney to handle issues with the insurance companies on your behalf means that you qualify a higher probability of receiving better compensation amounts for the losses you suffered.
Trial Proficiency And Experience
While most of the personal injury cases in New York are settled out of court, some accused parties may still prefer to dispute claims made against them in a court of law. Our team of attorneys are well-trained and experienced in representing you in a trial and granting you a win.
Links To Expert Witnesses
A reputable law firm in New York will obviously be connected to various expert witnesses who can add value to the validity of your claim. Expert witnesses come in handy when proving negligence before a judge or jury. By working with experienced Manhattan personal injury lawyers, you can easily access these witnesses and other valuable resources as well, which may not be easy to find without the help of a professional attorney.
These are a few of the reasons that may justify the hiring of a Manhattan personal injury attorney after an injury or harm incident. Most cases may involve details that are beyond the comprehension of a layman, and taking the walk alone may leave you grappling with the wrath of insurance claim adjusters. Experienced personal injury lawyers can handle all issues regarding your case from the filing stage to the end, where you submit closing arguments in a trial. At Cellino Law, we don't charge you a dime if you don't win your case. As such, working with us becomes an easy experience.
What Is A Personal Injury Lawsuit? The Basics
Personal injury lawsuits are basically legal disagreements that crop when one party sustains an injury or suffers harm resulting from an accident allegedly caused by a second party. Normally, the insurance company of the party that inflicts injury or cause the harm shoulders the responsibility and compensates the injured party for any medical bills, pain, emotional distress, and any other costs that come along. In a situation of medical malpractice, your personal injury lawyer will work with attorneys from the hospital and insurance company as well.
A personal injury lawsuit is made formal when an attorney or a team of legal representatives present the case in a court of law. The court proceedings are aimed at establishing the party at fault for injury or harm. Personal injury lawsuits can, however, be concluded out of court through arbitration that can be done before filing a suit.
The most common results of a personal injury lawsuit resulting from a car accident or property damage include the following:
Informal Settlement
Informal settlements are by far the most common ways of dealing with cases of this nature. The process involves all the concerned parties in a lawsuit, who engage in negotiations until a resolution is arrived at. If these parties come to an amicable solution, an agreement is drafted. The agreement relinquishes the rights of the concerned parties to seek any legal actions such as suing. Normally, these disputes are resolved by paying an amount agreed upon by both parties.
Formal Lawsuit
For this outcome, the complainant (normally an individual) files a civil lawsuit against the offender (usually a corporation, state agency, business, or another individual) claiming that they behaved irresponsibly or recklessly in relation to an accident that caused harm or injury.
Personal Injury Law Basics
Personal injury represents a wide segment of the law that is defined by many nuances, rules, and regulations. The law of tort allows a victim to seek monetary compensation for any losses or damages resulting from another party's negligence (tortious acts). Personal injury law, therefore, aims at 'making a victim whole again' after suffering pain, financial loss, emotional distress, or any sort of harm resulting from an accident. Every lawsuit is unique and calls for a custom approach for the best results. Personal injury laws, however, do not change. They are:
Elements Of An Accident Claim
Most claims consist of four elements; damages, cause, breach, and duty. The accused party must have owed the complainant a duty of care, which they, in one way or another, failed to uphold, resulting in the occurrence of an accident that caused harm or injury to the complainant. It is important to note that strict liability and absolute liability laws don't need to constitute these four elements for them to be viewed as valid lawsuits.
Absolute Liability And Strict Liability Laws
Strict liability refers to when an entity or individual is held liable, with or without the proof of carelessness or recklessness. In New York State, these laws are often quoted in product liability claims, specifically in manufacturing mishaps or in the production of somewhat flawed goods.
Absolute liability has a close likeness to strict liability. It means that an entity or individual is held liable for damages without depending on any definite proof of negligence. These laws commonly apply in dog bite and construction accident cases.
Product Liability Laws
Consumers may decide to sue a manufacturer or distributor for negligence whenever goods are established to have a flaw that results in injury. These cases can be classified under warranty breach, negligence, or strict liability.
Dog Bite Laws
In New York State, a dog owner is not be held automatically liable for any injuries resulting from a dog bite. Evidence must be presented to prove that the dog has a history of vicious traits or behavior of attacking people wildly for the owner to shoulder the responsibility. There are various ways of proving that a dog has a wild and vicious behavior. Dogs are presented with a 'one free bite' ticket. Any extra tickets clearly indicate a vicious trait, and the dog owner is held fully liable for the injuries inflicted on another party following the dog bite.
Intentional Torts
Whenever a person causes injury or harm to another party deliberately, the victim has the right to file a civil lawsuit for financial compensation and open a criminal suit as well. A civil lawsuit can lead to financial compensation, whereas a criminal case may result in penalties or conviction.
There are various federal, state, and local (Manhattan) laws that apply in personal injury cases. An experienced Manhattan personal injury lawyer can help you file a lawsuit and put these laws and their competence into use to help you receive your deserved compensation.
What Are The Three General New York Negligence Laws?
Definition of Negligence: In New York State, negligence refers to an instance where a party or entity fails to act logically or reasonably under certain circumstances, leading to harm or injury to another person. A person or entity (business or organization) is deemed negligent whenever they fail to fail to provide appropriate care to another person, resulting in harm or injury.
Pure Comparative Negligence: These laws apply in New York State. This implies that a victim's behavior in the occurrence of an accident shall not interfere with compensation. In its place, a court may decide to lower the compensation amounts, considering the complainant's input in the accident. Simply stated, provided the complainant is not 100% liable for the accident, they still qualify to receive compensation.
Assumption of Risk: New York laws do not deny a person the right to compensation if they took up the risk before the accident. For instance, if one suffers an injury while undergoing surgery, or while skydiving, or in any given situation where they were aware of the risks involved, they don't lose their right to seek compensation.
How Is Negligence Proven?
Negligence may cause accidents that result in a personal injury. To file a negligence lawsuit successfully, you must prove that:
Another individual or entity was tasked with the responsibility of keeping the complainant safe and out of harm's way.
This party's acts breached their duty of care
The act of breaching the duty of care was the main accident cause and the victim's injuries as well, and
The accident caused the pain, suffering, or the damages that the victim has suffered.
What's The Best Time To File A Personal Injury Claim?
The most opportune time to file a personal injury claim immediately after the occurrence of an accident. This allows your lawyer to start working on your case immediately. Your lawyer will kick-start a detailed investigation that involves interrogating witnesses while they still have fresh memories of the occurrence, as well as collecting evidence before it is tampered with. However, if you file a personal injury claim after some time since the occurrence of the accident, you can still seek legal help from our professional personal injury attorneys.
New York State requires that almost all personal injury cases be filed within three years of the occurrence of injury. This law provision is referred to as the statute of limitations. However, for cases involving a state or federal entity, individuals may have to hasten the filing process since the time limit for such cases is 90 days from the date of accident occurrence. In any case, it is advisable to file a personal injury claim as soon as possible.
New York Personal Injury Practice Areas
Personal injury lawyers can be experienced in a variety of specific types of injury accidents called practice areas. Common practice areas include but are not limited to:
Motor Vehicle Accidents: Car, Truck, Motorcycle
Serious Injury Accidents: Spinal Cord Injuries, Traumatic Brain Injuries, Permanent Disabilities
Medical Malpractice
Wrongful Death
Construction Accidents
Pedestrian Car Accidents
Slip and Fall Injuries
Animal Bites
New York Workers' Compensation Claims
Nursing Home Abuse
Dangerous Drugs
If you have been injured due to medical malpractice, motor vehicle accident, construction accident, or lost a loved one due to wrongful death, the legal team at Cellino Law can help. The attorneys at Cellino Law understand that an accident often has ramifications that go beyond the physical injuries and pain. The financial burden placed on victims and their families can be overwhelming. The last thing a victim needs is added financial stress. The legal team at Cellino Law is dedicated to helping accident victims regardless of their financial situation and therefore work on a contingency fee basis. A contingency fee basis means that you can seek compensation for your injuries with the help of a Cellino Law attorney without any upfront fees. In fact, at Cellino Law, accident victims don't pay anything unless we win your case.Cellino Law is a Manhattan lawyer who fights for fair compensation for all accident victims.
Manhattan Personal Injury Damage Compensation
In New York you are allowed to claim economic damages and non-economic damages when you are injured due to no fault of your own. Our Manhattan personal injury attorneys have extensive experience in calculating the amount of damages to be sought. Economic Damages
Medical expenses, hospital costs, surgery fees, medication, doctor visits etc.
Rehabilitation costs, physical therapy, rehab facility fees.
Medical equipment and supplies, wheelchairs, crutches, walkers, bandages, braces etc.
Future medical costs
Lost income, wages lost while recovering
Lost potential earnings due to permanent disability
Etc.
*Cases of wrongful death
Medical Expenses
Funeral and Burial Expenses
Lost Wages/Income that could have been earned
Pain and Suffering
Non-Economic Damages
Pain and Suffering
Mental Anguish
Loss of Consortium
Loss of Companionship
Loss of Enjoyment
Etc.
The injury attorneys at Cellino Law have won over $2 billion dollars in compensation for their clients. If you or a family member have been injured due to a car accident, construction accident, medical malpractice, or any accident where negligence occurred, the Manhattan attorneys at Cellino Law have a proven track record of successful settlements. Don't let a car accident or any accident keep you from your dreams, contact the Cellino Law attorney today.
If I Was Partially Responsible For The Accident, Can I Still File A Personal Injury Lawsuit?
Yes, you can go ahead and file a personal injury claim even if contributed 99% to the occurrence of the accident. New York State has a pure comparative fault rule that permits parties to seek compensation from other responsible parties even when your actions played a part in the occurrence of an accident. However, the damages to be recovered will be limited to your contribution to the accident. For instance, if you suffered $400,000 in damages, but your contribution to the accident was found to be 60%, you can only get $160,000.
Do I Have A Personal Injury Case?
Did you suffer any physical or psychological harm as a result of another party's negligence? If yes, then you qualify to open a personal injury lawsuit and seek compensation for any losses. These losses include medical bills, lost revenue, pain, suffering, employment benefits, among others.
When you show up for a free consultation with us, we listen attentively and advise you on the legal options on the table.
Our attorneys will go through all the aspects of the accident and injuries, and identify the party responsible for the accident. They will also look into any tortuous acts associated with your case. They will also compute your losses accurately and approach the concerned insurance companies in a bid to get compensation. For an unsuccessful attempt, our lawyers will go on to file a personal injury claim in court for you to get your deserved compensation.
What Are The Exceptions To The Personal Injury Statute of Limitations In New York?
New York has stern statute of limitations laws. However, there may be instances when your case is not affected by these statutes. Here are some instances where it is possible to alter or pause the deadline of the statute of limitations in regard to your personal injury claim:
1st Scenario: New York Civil Practice Law & Rules Section 208: For a victim with a legal disability at the time of the accident, that is – they are either mentally handicapped (not of sound mind), or are below the legal age (haven't attained the age of 18) – then, the statute of limitations deadline will be determined from the date when the legal disability is considered to be over. This, therefore, means that the person has to be declared to have a sound mind or sane or attain the age of 18 years.
2nd Scenario: New York Civil Practice Law & Rules Section 207: If the person who is allegedly responsible for the accident (defendant) is not within New York State after the occurrence of the accident, and before the filing of the lawsuit, and live outside the state for 4 months or more, then the duration they are outside the boundaries of the state will not be included in the 3-year statute period. The statute deadline can be extended if the defendant is residing within the state but living under a false identity or alias.
Do you have any questions regarding any of these scenarios regarding the statutes of limitations in New York? Maybe you aren't sure whether your deadline has elapsed? Contact us today to talk to a professional personal injury lawyer who will take you through all the issues outlined above.
Do I Have To Go To Court?
Most claims will be settled out of court. In most scenarios, the defendant will reach out to the complainant to settle the case before a lawsuit is filed. However, in the event that the defendant's defense lawyer or insurance company is unwilling to settle, we can go on to present your case in court. Whenever we end up in trial, you can rest assured that our team will handle all details of the lawsuit diligently. They will argue your case properly in court so that you get your deserved compensation.
Hiring A Manhattan Injury Lawyer
You've been a victim of medical malpractice or injured in a car accident and need a personal injury lawyer but are unsure of finding the law firm that will be best for your case. It is important to use your first meeting to evaluate whether the attorneys you are considering will be able to get you the results you need. Consider the following: Does the law firm have experience in cases like yours? While there are similarities that all personal injury cases share, there are also some unique differences. It is critical that the attorney you hire has a track record of successful settlements in the same practice area as your case. Real-life, practical experience can make the difference between a successful settlement and losing your case. Do they have the time to devote to your case? Let's face it, everyone has their limits, even well-meaning lawyers. Ask questions to ensure that your case will get the time and attention it deserves. It may be wise to hire a larger firm with multiple attorneys and a skilled support staff as opposed to a one-man-band whose intentions to represent you may fall short in the real world. Are the fees clearly explained? Clear communication about costs upfront can eliminate big problems down the road. Asking specific questions about percentages and out-of-pocket costs can give you the peace of mind you need to go forward with your case. Cellino Law is a Manhattan personal injury law firm with over 60 years of experience helping New York accident victims. The team of attorneys and skilled support staff at Cellino Law are dedicated to victims' rights and securing the compensation they deserve. Available 24 hours a day, 7 days a week. (800)555-5555
LOCAL RESOURCES