Trains are one of the most utilized modes of transportation in New York. They enable commuters to easily move around the city while avoiding heavy car traffic you see on major roads during rush hour. However, there are areas where railway tracks intersect with regular roads and, given that both trains and cars pass through there, accidents are highly likely to happen. Furthermore, people who use trains in New York have a high risk of being involved in various kinds of accidents that can cause death.
Considering all the possible risks involving trains, one can be easily injured due to another party's negligence. If this happens to you or your loved one, you need to seek professional legal counsel as soon as possible. A seasoned New York train accident lawyer with Cellino Law can assist you in getting the compensation that you deserve. Keep in mind that common injuries these accidents cause tend to have a long-term impact on your health and lifestyle. With that in mind, you shouldn't have to deal with all this burden on your own, especially if the accident wasn't your fault.
At Cellino Law, our team of highly skilled New York injury attorneys has extensive experience dealing with train accident cases. Get in touch with us today to get legal representation in New York.
New York Train Accident Statistics
Over the last couple of years, there have been different kinds of accidents in New York. Train collisions with vehicles at intersections have become the most common ones followed by pedestrians being hit by trains while walking near the rails.
In 2019 alone, the Federal Railroad Administration reported almost 5,000 train accidents in the country. Over 500 of these accidents were in New York. 10% of the recorded incidents resulted in deaths, while the rest caused significant injuries to the victims. Many of the accidents were caused by railroad derailments, while others were caused by human error, yard accidents, and collisions.
Causes of Train Accidents in New York
The causes of train accidents are attributed to three main factors:
Mechanical failure
Human error
Railroad malfunctions
The number-one cause of train accidents is human error, and it comprises failure to put the machine under control, high train speeds, and engineer distractions. The personnel responsible for managing trains and railroads are required to be alert at all times and set the right controls in order to prevent the derailment of rails as a result of excessive train speeds.
While the government has been directing a lot of funds towards railroad improvement projects, train defects and broken rails still remain a major cause of train derailment. Considering that trains are usually serviced regularly, mechanical failures are the least common cause of accidents. However, at times, the engineers can fail to identify an obvious problem and clear the train as good for use, only for the train to cause an accident later on.
Kinds of Train Accidents Our Attorneys Handle
Our team consists of highly experienced personal injury attorneys who are able to effectively deal with any accident involving trains. These can include;
Collisions involving two trains as a result of faulty railroad switches
Collisions between trains and cars or pedestrians as a result of barrier lights failure and instances where a train starts moving while some passengers are offboarding
Derailments in which a train runs off track and ends up causing significant damage to property and people
Incidents that occur within the train due to excessive train speeds and sharp turns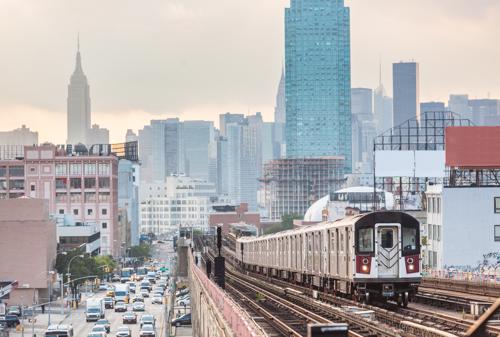 Remember that we deal with all train accidents, including the ones that happen on the Long Island Railroad, Amtrak, Metropolitan Transport Authority, CSX, and so on.
What do I Need to do After a Train Accident?
If you have been in a train accident, then understandably, you might be confused, anxious, and not in a great mental position to make the right decisions. However, the steps that you take following the accident greatly influence the outcome of your compensation claim. Thus, it is always wise to remain calm and follow the steps outlined below;
Contact the Police Immediately
It is crucial to get the police involved as you need them to record an official report about the accident. This report will be very useful later on in your claim process to prove negligence.
If You Are Able, Check Others For Serious Injury
Train accidents usually result in different kinds of injuries. Some victims may need some form of first aid treatment to save their lives as you await the paramedics. Keep in mind that your personal health and wellbeing should also be given top priority. Hence, you should avoid moving around the accident scene if you aren't in a good position to do so. Don't attempt to leave the scene, not unless there is a risk of an explosion or fire. It's essential for the police to have a clear picture of the scene of the accident in order to establish liability.
Get Witness Contact Information
In case there are any witnesses present at the scene, then you need to collect their information. Statements from the witnesses can be useful in proving your claim. When you have their contacts, your attorney will be able to consult them if they require any information concerning the accident.
Take Video And Photo Evidence Of The Accident
Next, you need to record the scene of the accident. Use your camera or smartphone to take photos of crucial points like damages to the train, collision points, the condition of the scene of the accident, and any marks on the railroad.
Do Not Accept Fault
Never admit fault even if you were at-fault for the accident. Other parties involved might try to lure you into doing so, which is why you should let your New York train accident attorney handle this to avoid voiding your claim. Establishing who's liable is always a complicated process, and if you say the wrong things, you might end up ruining your claim.
See A Doctor
After you have left the scene of the accident, you should seek medical attention even if you feel unhurt. Some accidents can cause internal injuries, which can be fatal if not urgently addressed. Visit your doctor and get a full body examination to make sure that you didn't suffer any injuries. In case you sustained injuries, make sure that you get the necessary treatment and safely keep all the records and receipts.
Get In Touch With A New York Train Accident Lawyer
Once you've made sure that everything's in order, get in touch with a New York Train Accident Attorney and let them handle the claims process. Your lawyer will make great use of the information gathered in the above steps. They will review your case to determine if you have a valid claim.
Types of Injuries Commonly Sustained in Train Accidents
Considering the size and weight of trains, collisions with another train or vehicle can result in fatal injuries for the victims. The train passengers can also suffer from the following injuries;
Fractured skull
Limb loss
Types of Damages You Can Receive in a Train Accident Claim?
If you have recently been involved in a train accident caused by another party, then you have a legal right to seek compensation for the resulting damages. The purpose of this settlement is to help you restore your original state prior to the accident.
First and foremost, you are entitled to receive compensation for the injuries sustained after the accident. Some of the injuries can be lifelong, and the victims may never fully recover. In such cases, the at-fault party will be expected to pay for the current and future medical bills in addition to pain and suffering following the accident. If the injuries cause you to be unable to return to work, then you can be eligible for receiving compensation for the loss of income. Additional damages that may be included in your claim can include child care expenses, transport costs for future medical facility visits, and care provider costs in case you will need their services for the rest of your life.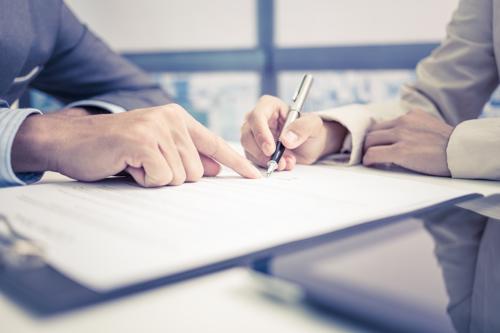 Other kinds of damages include;
Loss of companionship
Punitive damages
When evaluating your damages, it is crucial to identify the difference between non-economic and economic damages. Economic damages entail the ones that can be assigned a monetary value. They can be objectively proved and include actual losses. On the other hand, non-economic damages are subjective and can't be assigned a monetary value. Under New York state laws, there is a limit on the amount of non-economic damages that one can recover to ensure that they don't reach excessive amounts. The full amount of damages in such a case is the combined amount of non-economic, economic, and punitive damages.
Who Can be Held Liable for a New York Train Accident?
Multiple parties can be held responsible for a train accident in New York. Several entities have been mandated with ensuring that trains are kept safe for both passengers and other motorists. This means that accidents involving trains that are as a result of negligence will cause the responsible parties or their insurance providers to be held liable for the arising damages.
For example, if an engineer is distracted, then they may not be able to effectively slow the train in time when approaching a sharp turn or when passing through a railway crossing resulting in an accident. On the other hand, the motorist in the car can be held responsible if they ignored crossing signals and attempted to pass across the tracks when they weren't supposed to.
Other parties that can be held responsible are such as;
The railroad company can be held liable if they didn't properly train employees, failed to ensure that there was adequate safety equipment installed on the train
Railroad employees can be held liable if they didn't properly load up and secure the cargo
Railroad employees mandated with the task of inspecting the railroads but failed to do so
The companies operating the trains if they failed to train their staff on how to properly run the trains
Establishing fault is one of the most important steps of the claim process. Obviously, no party involved will want to openly admit liability as they will be forced to cater to the damages and losses suffered by the victims. This is why it is important to have an attorney on your side who will collect all the necessary evidence and use everything in their power to help prove liability.
How Much Does it Cost to Hire a Train Accident Lawyer?
You won't be required to pay any upfront fees to a New York Train Accident Attorney at Cellino law. Payment for our services is based on a contingency fee basis. This means that the lawyer will provide their legal services with the understanding that they will get a certain percentage of your settlement amount if they win your case.
This also means that you won't have to pay if your case is unsuccessful. However, it is crucial to thoroughly check the fine print to ensure that you aren't forced to pay a certain amount, even if your case is lost. This can include costs such as filing fees, transport costs, witness fees, and so on. The contingency fee arrangement only applies in cases where you are the party filing for compensation or the plaintiff. If you are the defendant, then your insurance company will have to settle the legal fees.
Typically, the contingency fee in a train accident case in New York is 33% of the awarded amount. However, based on how the case transpires, there can be some variations to this. You can end up paying less than 25% in situations where the case is settled before the train accident lawsuit is filed. If the issue proceeds to trial, you will have to pay extra, for example, 40%.
Is There a Time Limit to When I Can File a Claim in New York?
Under the state laws in New York, train accidents fall under negligence cases. You are required to file a claim within three years. However, there are some exceptions to this rule. This is particularly so for train accident cases.
When it comes to cases that involve a municipality, for example, a city train and a bus, you will be required to file a notice of claim within 90 days, then one year and 90 days following the date of the accident to start litigation.
In case you aren't certain how the statute of limitations rule applies to your case, then you need to get in touch with an experienced New York train accident attorney at Cellino law.
Why Do I Need an Attorney for a Train Accident Claim?
New York's truck accident laws are quite complex, and if you don't have the required knowledge and experience, you have minimal chances of success in your case. The law states that you must follow specific procedures, failure to which can lead to you voiding your claim.
Considering that in such cases the stakes are usually high, the liable party, often the insurance company, will have a team of highly skilled and experienced attorneys. Their lawyers understand all the right tactics to use in order to minimize the amount that the insurance company has to pay.
Thus, you will need to seek a professional New York Train Accident Attorney at Cellino law to represent you throughout the process and ensure that you are awarded the compensation that you are entitled to. Once you contact our team, they will begin preparing immediately and organize all the information you provide them with solid evidence. Next, they will examine the facts and guide you on the best course of action to take. After they have prepared everything, they will proceed to file the lawsuit and begin negotiations with the liable party.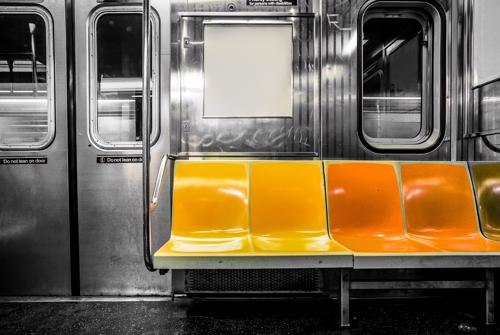 Cases don't necessarily have to be taken to trial, and other attorneys may try to persuade you to take a certain amount and just go on with your life. However, our attorneys will not settle for anything less than what you fully deserve, and if need be, they will take your case to trial. They will guide you throughout the process and ensure that you get the most favorable outcome.
If the insurance company fails to cooperate, then the issue will be taken to court, and your lawyer will organize all the evidence required at this point. They will offer you professional legal representation in court and ensure that you are awarded full compensation.
Considering how hectic and complex the process is, it isn't something that you should do on your own; this is particularly so if you are dealing with injuries. With a New York train accident attorney at Cellino Law, you will get the maximum compensation that you deserve for your damages and losses.
Review Your Train Accident Claim With a Lawyer at Cellino Law
While you might be entitled to receiving compensation for your injuries and losses, there is a lot that is involved in the actual process. We understand that during this period, you may be stressed, mentally affected, and dealing with a lot of pain. You are most likely not in a good position to take on the process on your own. Our team of New York Train Accident attorneys will provide you with the most effective legal representation and make sure that you receive the maximum amount of compensation that you deserve. Call our New York injury law firm today to get a free case review at (800) 555-5555.
I can only say great things about my attorney Allan Silverstein. He is professional, he calls back right away, he keeps me informed, and makes me feel comfortable as this entire ordeal is stressful. I have total confidence in his ability to handle whatever comes his way. He is no nonsense and very good at his job. Thank you Allan... he is a true asset to the team!

Mrs Steward

Joe and I just wanted to send you this note thanking you for the professional way you handled our lawsuit. Your kindness was extremely appreciated in a very difficult time. When we found out the people that caused the accident had no insurance, we thought our chances of receiving any settlement was nonexistent. Once we met with you and released you were able to help us our minds were put at ease. Your aggressive manner of handling the case exceeded our expectations. Please feel free to use us as a reference. Thank you so much and best wishes,

Danielle and Joe

I really appreciated your determination and efforts on handling my case. You have done an outstanding job, and I am very satisfied with the outcome of the settlement. Thank you so so much John.

Amparo

I want to thank your law firm for settling my lawsuit where others failed. You treated me with the utmost respect and care, because of your law firm the dream of owning my own home finally came true. For the first time in a long time, we're living out our dream home. Thank you a million times over. Thank you for making my dream come true.

Marcy

Cellino Law is an amazing firm with a great team. I worked with Greg Pajak and his assistant, Tracey Falconer. I cannot express enough how dedicated they are. The personal attention I received was excellent; they were always available to help with questions and concerns and put me at ease in the unknown territory I found myself in. I highly recommend them to anyone needing representation. A huge thank you to them for all they accomplished for me!

Liane

It was a great pleasure working with you on my lawsuit. You certainly gave 150% of your time and interest in settling my case and for that, I am extremely grateful. Therefore, I want to thank you very much for helping me win my settlement and wish you the very best.

Linda