Hernias are relatively common, and they can affect anyone, from toddlers to seniors. Each year, thousands of people in New York undergo hernia repair procedures. Repairing a hernia often requires surgical treatment, and the use of hernia meshes has become more common in recent years. A hernia mesh is a medical device meant to speed up the recovery process and minimize the risk of a hernia recurrence. However, as beneficial as hernia meshes are, at times, these operations end up unsuccessful due to defects in the mesh implants.
Numerous studies have found that the use of some of the common polypropylene mesh products can cause a wide range of serious health complications. What's worse is that most of the companies that manufacture and supply these medical devices are doing little to nothing at all to remedy the situation. In a bid to maximize profits, these companies use cheap and inadequate materials that end up causing harm to the patient.
In case you or a loved one has been injured due to a defective hernia mesh, you need to contact a seasoned and knowledgeable personal injury attorney right away. Get in touch with Cellino Law for assistance with your New York hernia mesh lawsuit. Our team of experienced attorneys is prepared to fight for your rights and ensure that you and your family get the justice that you deserve. Call us at (800) 555-5555 today to schedule your FREE consultation.
Types of Hernia Mesh Injuries
Injuries resulting from hernia mesh failure are quite common. Many patients have reported adverse effects after undergoing a hernia mesh surgical procedure. New York hernia mesh lawsuits often result from a wide array of health complications, including:
Infection
Infection is one of the most common hernia mesh injuries. In fact, it is estimated that between one and eight percent of all hernia surgery patients suffer from infections resulting from mesh failure. An infection occurs when disease-causing agents such as viruses and bacteria invade the area operated on and overpower your immune system. While an infection can stem from a number of factors, it often develops due to the erosion or migration of a hernia mesh.
Organ Perforation
This is when a hernia mesh implant pokes a hole on an organ near the area of surgery. This often happens in situations where a hernia mesh shifts in the body, irritating the surrounding tissues and organs. The constant grazing leads to perforations. The intestines, colon, and bladder are some of the most susceptible organs.
Bowel Obstruction
If you are facing difficulties using the bathroom after undergoing a hernia mesh procedure, it might be due to an obstruction caused by the mesh. The obstruction can occur in the small or large intestines. This often happens when the mesh adheres to scar tissue or the intestinal loops. Blockages in the intestines not only limit blood flow to the area causing tissue death, but they can also cause the intestines to leak into the bloodstream leading to severe infections.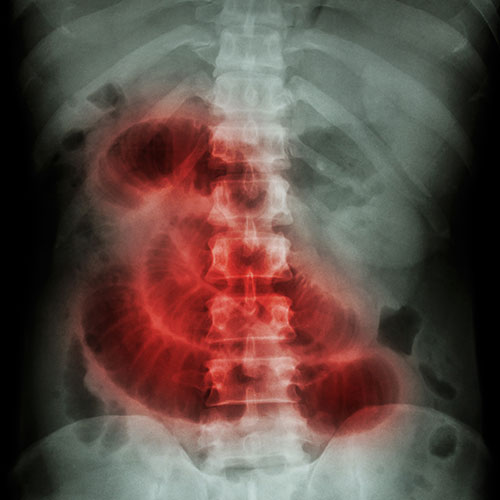 Erectile Dysfunction
Some hernia mesh surgery patients have reported alterations in sexual functions. This is more prevalent amongst male patients that have undergone mesh procedures for inguinal hernias. Some of the complaints include erectile dysfunction, loss of sensation, and failure to achieve orgasm.
Hernia Recurrence
While hernia mesh surgeries are meant to reduce the chances of hernia recurrence, poorly designed and defective hernia meshes will often cause hernias to return. If a mesh implant shifts, shrinks or erodes, it can cause a hernia to protrude.
Hernia Mesh Recalls
So far, dozens of defective hernia mesh products have been recalled by the U.S. Food and Drug Administration and also voluntarily by the manufacturing companies. These recalled devices have been reported to be the main cause of organ perforations and bowel obstructions in patients with mesh implants.
Thanks to the FDA's 510(k) approval process, many manufacturing companies have gained approval to market medical devices by declaring that their product is substantially similar to a product that is already on the market. This way, they are able to avoid the requirements to prove the safety and efficacy of the device. This is one of the main reasons there are so many unsafe and ineffective hernia meshes on the market.
Between 2005 and 2018, over 210,000 hernia mesh units have been recalled or completely withdrawn from the market. The following are some of the hernia mesh products that have been recalled:
C-QUR by Atrium Medical
This product was used to treat a wide range of hernias, including inguinal and ventral hernias. It was coated with Omega 3 fatty acids from fish oil. While this coating was meant to avoid adhesions with the polypropylene material, it ended up causing severe body reactions and side effects. These adverse effects came about almost immediately in some patients, causing some to suffer internal organ damage after the coating gradually separated from the mesh.
The FDA announced a Class II recall of the C-QUR mesh device in 2013.
Composix Kugel Mesh by Bard Davol
Composix Kugel Mesh was purposefully meant to avoid the development of incisional hernias. It came with a recoil ring that allowed for the mesh implant to be inserted under the incision while folded up and opened once placed. However, the ring often broke apart under the stress of placement and shifted through the body, which led to internal organ punctures and other body damages.
The manufacturing company Bard Davol initially recalled its Composix Kugel mesh implant in February 2006 and again in January 2007.
Proceed by Ethicon
This product was designed to treat hernias that puncture the abdominal wall. It was made of Prolene, a lightweight
polypropylene mesh. It used an oxidized regenerated cellulose coating to avoid injury in the body. However, since the mesh was radiated to make the coating re-absorbable, the radiation caused degradation of the mesh polymer. This eventually led to the shrinking, disintegration, and shifting of the product.
The mesh has been recalled three times, in 2006, 2010, and 2014.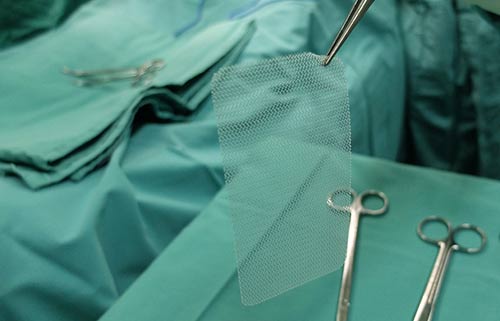 Physiomesh by Ethicon
Physiomesh had plenty of serious defects, including failing to incorporate into the abdominal wall, premature disintegration, bowel adhesion, folding after implantation, and subject to tears and perforations while still in packaging. All these defects led to a wide range of complications amongst patients.
Physiomesh was taken off the market in 2016.
Ongoing Lawsuits Against the Manufacturers of Hernia Mesh
There were 8,739 pending hernia mesh lawsuits against Bard Davol, Atrium, and Ethicon, as of July 2020, in three different multidistrict litigations.
Lawsuits Against Ethicon
As of July 2020, there were 2,907 pending lawsuits against Ethicon in Georgia Northern District Court in regards to its Physiomesh Flexible Composite hernia mesh. The multidistrict litigation was established in June 2017.
Lawsuits Against Atrium
There were 2,241 pending hernia mesh lawsuits against Atrium, as of July 2020, in New Hampshire District Court over its C-QUR mesh. The multidistrict litigation was established in December 2016.
Lawsuits Against Bard Davol
Bard Davol is facing 3,591 pending lawsuits in over multiple of its polypropylene products, as of July 2020. The multidistrict litigation process was established in August 2018.
How Long do You Have to File a New York Hernia Mesh Lawsuit?
In the state of New York, the statute of limitations to bring up a hernia mesh lawsuit is three years from the date of the injury. Thus, it is important to act as early as possible in order to successfully initiate a lawsuit.
But if your injuries were a result of medical malpractice and not a defective product, then you will need to file a lawsuit within two and a half years from the date of the procedure.
How Can a Lawyer Help a Hernia Mesh Lawsuit?
A New York hernia mesh lawsuit isn't a legal process that you would want to deal with on your own. Hernia mesh cases are some of the most complex cases, with the stakes being significantly higher than for other personal injury cases. This is why it is crucial to contact an experienced and knowledgeable defective medical device attorney the moment you realize that you have developed complications following a hernia repair mesh surgery.
Negotiations
Dealing with a big manufacturing company and its team of attorneys requires excellent communication and negotiation skills. If you choose to represent yourself, it can be quite easy for your rights to be infringed upon. However, a knowledgable attorney has what it takes to effectively fight for your rights and ensure that you get fair and maximum compensation.
Experience
An attorney who has experience dealing with hernia mesh lawsuits knows the best way to approach any such case. They know the best evidence to organize, understand how the companies handle such issues, and they are aware of all the factors and challenges that may derail your case.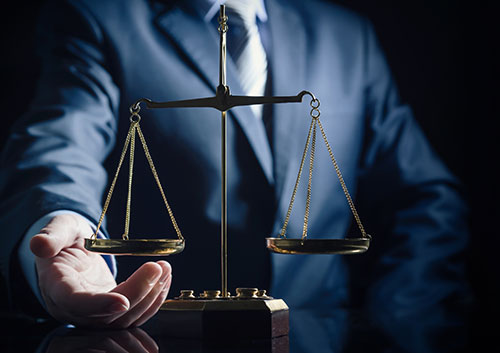 Team of Experts and Specialists
Working with an experienced attorney gives you access to a wide network of investigators, medical experts, litigation consultants, and other specialists whose input is crucial in building a solid case.
How Much Will a Lawyer Cost?
One of the main factors that discourage victims from obtaining the services of an attorney is the fear of how much it will cost them. However, you will be pleased to learn that, here at Cellino Law, our payment structure operates on a contingency fee basis. This means that you don't have to pay us anything until we've successfully won your case or secured favorable compensation.
We will deduct a certain agreed-upon percentage from the settlement as our payment. Thanks to this payment method, you can be assured that our team will work hard on your case to ensure that you are fully compensated. In addition, it helps to minimize your financial burden.
Get in Touch with an Experienced Hernia Mesh Injury Lawyer
Health complications resulting from hernia mesh failure are often significant, which means extensive medical treatments, high medical bills, extreme pain and suffering, long recovery times, and even total disruption of life. All these factors greatly influence the value of your case. As such, you need to ensure that you have the best people working on your case.
If you or a loved one has developed complications after undergoing a hernia mesh implant procedure, then you may be entitled to compensation. Contact our team at Cellino Law today at (800) 555-5555 to schedule your free no-obligation consultation. We will fight hard to ensure that you and your family get the justice that you deserve.
I really appreciated your determination and efforts on handling my case. You have done an outstanding job, and I am very satisfied with the outcome of the settlement. Thank you so so much John.

Amparo

Thank you for your time, effort, and hard work on my case. I appreciate your expertise and compassion. I never experienced what I went through and I would have been completely lost without you.

Martha

I am so grateful for your expertise, patience, and perseverance which resulted with such a successful settlement regarding my car accident. I also want to let you know how impressed I was with you and your firm and I won't hesitate to recommend you to anyone who needs assistance from an accident. I truly appreciated your care and professionalism. Thank you again for your kindness and support

Lisa

I can only say great things about my attorney Allan Silverstein. He is professional, he calls back right away, he keeps me informed, and makes me feel comfortable as this entire ordeal is stressful. I have total confidence in his ability to handle whatever comes his way. He is no nonsense and very good at his job. Thank you Allan... he is a true asset to the team!

Mrs Steward

My experience during the time of negotiations was extremely positive. Josh Sandberg handled my lawsuit with the utmost integrity. He returned all my phone calls in a timely manner and answered all my questions. Josh made things less stressful. I would highly recommend Josh and the entire staff at Cellino Law.

Arthur

Joe and I just wanted to send you this note thanking you for the professional way you handled our lawsuit. Your kindness was extremely appreciated in a very difficult time. When we found out the people that caused the accident had no insurance, we thought our chances of receiving any settlement was nonexistent. Once we met with you and released you were able to help us our minds were put at ease. Your aggressive manner of handling the case exceeded our expectations. Please feel free to use us as a reference. Thank you so much and best wishes,

Danielle and Joe