Every city has its own set of laws designed to make sure the roadways are safe for all users. This includes monitoring and managing vehicle traffic and pedestrian activity. If you have sustained injuries in a pedestrian accident, you have rights and you should seek compensation to protect your wellbeing and your health. Our New York pedestrian accident lawyers are here to help you through this process.
Filing lawsuits against a negligent or at-fault party is one of the important steps you can take while you are recovering from your injuries. Contact a personal injury attorney in New York at Cellino Law if you sustained injuries in your accident. Your initial consultation is for free and we can tell you more about how our law firm can assist you with your claim.
What Should You Do After A Pedestrian Accident?
Filing a pedestrian accident claim against a negligent party is usually a complicated process. These processes involve presenting accurate evidence that will support the events that led up to your accident. Video evidence and witness testimony are also usually helpful in any pedestrian accident case. The courts and an insurance company will evaluate the evidence that each party provides to establish who should be held liable for the accident.
If you require medical attention and treatment due to the accident, you will be asked to provide documentation that will prove the injuries you sustained, along with any treatments that you received. A police report is extremely important as this creates a reliable paper trail associated with the time and date of your accident, along with what happened. You also need to collect the contact information of every party involved and gather as much evidence as you can using your phone to take pictures and videos if you are able to.
The at-fault party must be contacted directly after the accident in order for the process of litigation to start. Taking these important steps directly after your accident is vital to ensure your case progresses smoothly. Keep these tips in mind so that when you are in any type of accident, you know what to do.
Visit An Emergency Room Or Doctor Immediately
When pedestrians are involved in accidents that involve moving vehicles, the injuries sustained are usually severe. A pedestrian is a lot more vulnerable when compared to car drivers. For this reason, the insurance company of the driver that is at-fault will typically be held liable for the medical bills of the pedestrian as a direct result of the accident. When an accident occurs involving a pedestrian, medical-emergency services must be called immediately to assist any injured victims, along with examining all the parties involved. Emergency service personnel can also check for any pedestrian accident injuries that may not appear obvious at first.
These first responders provide first aid along with transporting any person that has sustained a serious injury to the closest hospital so that they can receive the medical treatment that is required. Those that are lucky enough to have only sustained a minor injury will be assessed and treated on-site to make sure they have not suffered an internal injury or a concussion.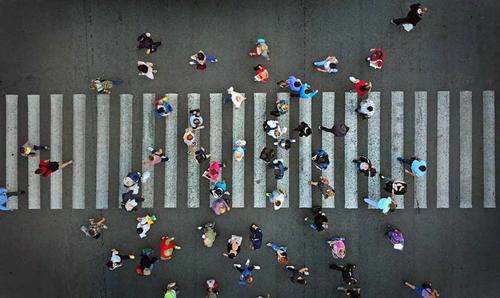 When accidents are reported to an emergency service, police officials will also arrive at the scene to gather evidence, take statements from any witnesses, and from any person that stopped to assist. This provides a way for the police to compile an accident report which is an important document used to establish what caused the accident and to determine who is at fault.
Get To Safety
If after a crash, there are pedestrian accident victims, there are risks that they can sustain secondary injuries or the risk of a secondary accident happening. This is an outcome that often happens on roads that receive heavy traffic. Anyone that was involved in the accident must remain as close to the accident scene as possible. But they should also get away from the road when it is safe to do so or move them. In case of severe pedestrian injuries or if the risk of a head or spinal injury is high, the safety precautions such as turning on hazard lights and alerting other drivers should be considered.
Record Insurance And Contact Information
As soon as police officers arrive on the scene, they will take down information from each party involved in the incident and collect evidence. You should also take down the insurance information and contact details of the drivers that have caused or were involved in the accident. If you are unable to do so due to your injuries, ask anyone else at the accident scene to collect this information for you.
It is always a great idea to collect the details from anyone that stopped to help you and any eyewitnesses since any accounts that a witness can provide can contribute towards important evidence in the case. This evidence can also add to the information that led to your accident.
Take Pictures And Videos Of The Scene
If you have a smartphone make sure you record a video and take pictures of the accident scene. If possible also take pictures of yourself, to display your injuries and the severity of your accident. These videos and images are often combined with the rest of the evidence that the police collected, and then used by your insurance provider and the courts to establish what type of compensation you are entitled to.
Contact A New York Pedestrian Accident Lawyer
Directly after a New York pedestrian accident, you should first seek medical attention. Once your safety and immediate health are in the clear, the following step involves contacting a pedestrian accident attorney in New York that has the experience and the skill to assist you with your compensation claim. If your accident was caused by a negligent driver, then the at-fault party may be liable to pay you compensation for the damages you incurred.
The lawyer's role is to ensure that someone is held liable and that the pedestrian accident victims receive a fair compensation amount, in the way of assisting the injured pedestrian through the legal systems, and representing the best interests of their client should the case land up in court.
Motorists that are involved in pedestrian collisions have to contact their insurance company to report the accident and to find out about what type of coverage they have. Drivers should avoid becoming obstructive when working with a lawyer that is representing a victim. Cooperation and clear communication with a lawyer ensures that the process of your pedestrian accident claim goes smoothly for each party involved.
Each party should avoid discussing who is to blame at an accident scene. It is best to just exchange information and to avoid making speculative statements or even apologizing. The insurance companies and respective attorneys play the role of handling the rest.
Once you have seen a doctor or received medical treatment for your injuries, contact the pedestrian accident attorneys at Cellino Law. We have the experience and knowledge regarding the traffic laws in New York, and we are all well-positioned when it comes to providing important advice and information about claims involving pedestrian accidents.
How Is Liability Established In New York Pedestrian Accidents?
There are often many things that contribute to a New York pedestrian accident, which is why it is not always easy to establish which party is at fault. It is vital to establish fault in order for a ruling to come about when it comes to who is liable for compensation. Every party that is involved may want to try and make it look like someone else caused the accident, which often means liability is not always initially clear. There also might be an extenuating circumstance to take into account. This is the reason why New York pedestrian accident attorneys play an important role.
How Can A Pedestrian Accident Attorney Assist Me With My Claim?
After an accident occurs in New York, many insurance providers are known for acting quickly in their attempts to make it look like another party is to blame. They might even contact the victim or other parties to get them to agree to a low settlement or try to get information out of them that will later be used against them. If you have decided to use Cellino Law, we are here to relieve some of the pressure on you. Our attorneys are skilled in handling every legal aspect involved in a pedestrian accident lawsuit, allowing you to focus on recuperation and rest. We handle most of the parts of a pedestrian accident case. This includes:
Consulting With Insurance Providers
All insurance carriers are companies that are focused on making profits. They will work hard to deny or drastically reduce claims. If they try to contact you directly after your accident, you will probably find that they will attempt to force you into agreeing on a settlement or they will ask you questions to try and force you into saying something that might invalidate your claim. At Cellino Law, our New York pedestrian accident attorneys will negotiate with an insurance provider for you, so you don't have to.
Settlement Negotiations And Trial
Insurance carriers have extensive experience in claims that go to trial. They also deal with many law practices and they know about the firms that recommend that a client should accept an offer for settlement, and which firms are known for taking their cases to trial. At Cellino Law, we deal with each New York pedestrian accident case on the premises that it will go to court, and we prepare each case accordingly, to ensure you receive the maximum compensation. Our legal team knows what it takes to build a winning case for each accident case that we work with.
We are here to answer questions and to help you understand the legal processes along with providing advice on the following:
When you should be making a claim
The procedures that need to be followed
The right way to handle a settlement offer
What is regarded as an acceptable offer for compensation
How to deal with the lawyer of the defendant and insurance companies if your case lands up in court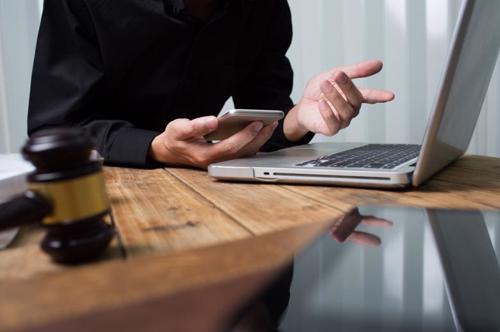 Our team of attorneys is here to answer all your questions, explain how filing processes work, and to work alongside you to work out what type of compensation you deserve. We are here to represent you if your case goes to trial, and we will use our experience to make sure you are compensated fairly for the damages you have incurred.
Conducting Investigations
Our law firm collects witness accounts, pictures, video footage, and any other available evidence before we compile a claim on your behalf. Certain cases are very simple, while others will require a lot more investigation and more evidence. We handle all the legalities on your behalf so that you can rest and recover from the injuries you have sustained.
Resolving Disputes
Not every case goes to court. There are often processes for arbitration and mediation that solve many of these cases before having to go to trial. We can assist you in deciding on whether you will receive the outcome you were hoping for through mediation. We can also help you to save money, time, and a lot of stress if there is a good chance that you can reach a satisfactory settlement before your case heads to court.
Reaching A Settlement
Offers for a settlement can occur at any stage before and sometimes even during a trial. The amount offered in settlements is typically less than the maximum amounts that courts can award. However, settlements are more certain. You can be sure that you will receive a payout. In a trial, you won't know the amount the courts will award or you may risk not getting any payout at all.
Deciding on taking a settlement comes down to personal preferences. We provide facts that surround your case and give you advice on whether we feel you can win your case. We will also review the amount that is offered to you and let you know if this is enough to compensate you for your current losses and your future losses along with any other damages you have incurred due to the accident.
Dealing With Legal Systems
There is a statute of limitations that applies to all personal injury cases. At the same time, there are more stringent limits on a no-fault application. If you decide to go with a no-fault claim, you have to notify your insurance provider within the first 30-days after your accident. If you do not make contact within this set time-frame you may risk forfeiting your chances for claiming for medical cover, lost earnings, or any other losses you have sustained.
Our lawyers at Cellino Law are fully aware of the severity of New York pedestrian accidents and we act fast to ensure your no-fault application goes through in time. You need to contact us as soon as you can to ensure we have sufficient time to get your claim in on time and to ensure all the aspects surrounding your case have been dealt with.
When you decide to hire one of our highly-experienced New York car accident attorneys, you will maximize your chances when it comes to receiving a favorable outcome for your compensation claim. We are proud of the way we work and we are fully committed to making sure you are offered the best chance possible to return to a life that is normal as possible after the accident.
What Are The Most Common Pedestrian Accident Injuries?
Pedestrian accidents are often severe or even fatal, but the severity of these accidents is usually dependent on how fast the vehicle was traveling when the accident occurred. Other factors that include the position or angle of the victim (pedestrian), where the person was hit, the height, size, and overall health of the person, can all have an impact on how severe the accident is and the injury types sustained.
In some cases, accidents result in minor injuries. In other cases, injuries are a lot more severe and in other instances even fatal or life-threatening. It is not always immediately obvious whether the person sustained catastrophic injuries, which is why any person that is in these types of accidents must go to a doctor or hospital for a full check-up. Organ damage, internal bleeding, and concussions might not be obvious at first, especially when the injured pedestrians are in a state of shock. Common injuries that often occur in pedestrian accidents include:
Neck or spinal cord injuries
Broken or fractured bones
Dislocations or soft tissue injuries
Loss of limbs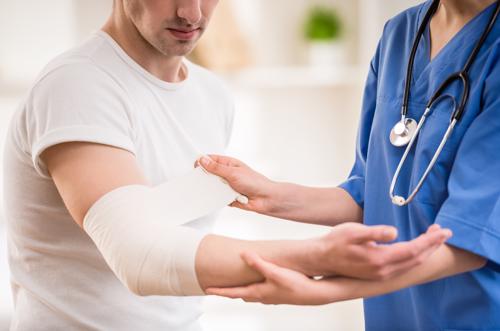 Directly after your accident, take photos of your injuries if you can before you receive treatment. Go to an emergency room or a doctor for an assessment and document everything that the doctor tells you. You have a right to go after compensation for damages and your injuries regardless of how minor or severe they may be. Our New York pedestrian accident lawyers are here to help you obtain the compensation that you deserve for your emotional distress and physical injuries as a result of your accident.
What Is The Time Limit To File A Pedestrian Injury Claim In New York?
Claims must be correctly processed in order to obtain compensation. This will mean that your claim must be backed by the appropriate evidence and it must be filed correctly. The laws state that you have a maximum of 3 years to file a claim for a New York pedestrian accident, however, these are only for the claims when another party is held liable or found at-fault. The time limits for the no-fault claims are only 30-days from the date of the accident.
Where Do Pedestrians Get Hit the Most?
Where Do Pedestrians Get Hit the Most?
According to data from the US Department of Transportation, the majority of pedestrian accidents occur in highly populated urban areas at night. Pedestrians may put their lives in danger by trying to cross the street in areas not designated for safe crossings.
One of the main causes of pedestrian accidents is the lack of visibility. Between 2005 and 2010, there were over 4,000 incidents involving a pedestrian who was not visible to the driver. This shows that accidents are more likely to happen on roads that are either dimly lit or tightly packed.
Many city streets are congested and full of distractions. Heavy traffic, other pedestrians, flashing lights, and confusing roadways can make driving in these areas frustrating. These distractions do not just hamper other drivers but can even confuse a pedestrian who may think it is safe to cross the street at a bad time.
Meanwhile, the weather may or may not be much of a factor in the majority of pedestrian accident cases. A staggering 89 percent of these incidents happened when the weather was clear. This means only 11 percent were caused by weather conditions, like ice, snow, rain, and fog. However, this might be due to the fact that more people will be out and about on better-weather days.
Pedestrian Parking Lot Accidents
Pedestrian Parking Lot Accidents
Parking lots seem like safe places to walk. They are designed to allow for both drivers and pedestrians. Stop signs, bright lights, crosswalks, speedbumps, and lowered speed limits are sometimes present and should keep everyone safe, but this is not always the case. Parking lots are still dangerous places – especially at night.
Even during the day, parking lots can be full of distractions that can occupy a driver's attention. With so many pedestrians walking across the lot and drivers roaming around in search of a decent parking space, accidents are just waiting to happen.
The main causes of pedestrian parking lot accidents include:
Failing to obey traffic signs
Focusing on finding a good spot more than anything else
Failing to look before reversing
Failing to pay attention (on the part of the driver or pedestrian)
Pressing the wrong pedal, such as the gas instead of the brake
Most of the time, it is the driver's fault when a New York pedestrian accident occurs, but exceptions are possible. If people walking through the lot fail to take the proper walkway or stare down at their phones, they could get in an accident by not paying attention.
Can I Sue If I Was Hit By a Car While Walking in a Parking Lot?
Can I Sue If I Was Hit By a Car While Walking in a Parking Lot?
If you have been hit by a car while walking in a parking lot, you may be wondering whether you can file a lawsuit. The simple answer is yes, you can sue the liable party.
Any time you have been injured due to the negligence of another person, you should call a personal injury attorney right away. The injuries you have sustained can cause pain and suffering, emotional distress, and missed work – so you have the right to pursue compensation. This can be most expediently and efficiently accomplished with an attorney's assistance.
But making a case can prove challenging. You may be entitled to receive damages, but it must be proven that the other party was at fault. The following questions must be examined:
Did you have the right-of-way?
Was the parking lot damaged and in disarray?
Was the driver speeding?
Did the space lack proper signage and safety guidance?
The problem is that most parking lots are considered to be private property. Therefore, the police officers who respond to an accident and write up a report may not name the at-fault party.
Determining liability will be left up to insurance companies who often interpret the data in their own way. To make sure your rights are protected, hire a personal injury attorney as soon as possible.
Contact Cellino Law To Get Help From An Attorney
It is important to hire a reputable and experienced personal injury attorney if you would like to improve your chances of obtaining the compensation that you deserve. Our team at Cellino Law in New York fights these types of cases aggressively, and we always make sure we represent the best interests of our clients.
Contact our New York injury firm today at (800) 555-5555, to get your claim process started with a skilled New York pedestrian accident lawyer. We work alongside you to ensure your claim process is as stress-free as possible and to deal with insurance providers and the attorney of the defendant to ensure you have the time to focus on your recovery.
New York Pedestrian Accident Lawyer
PRACTICE AREAS
Joe and I just wanted to send you this note thanking you for the professional way you handled our lawsuit. Your kindness was extremely appreciated in a very difficult time. When we found out the people that caused the accident had no insurance, we thought our chances of receiving any settlement was nonexistent. Once we met with you and released you were able to help us our minds were put at ease. Your aggressive manner of handling the case exceeded our expectations. Please feel free to use us as a reference. Thank you so much and best wishes,

Danielle and Joe

It was a great pleasure working with you on my lawsuit. You certainly gave 150% of your time and interest in settling my case and for that, I am extremely grateful. Therefore, I want to thank you very much for helping me win my settlement and wish you the very best.

Linda

I am writing this letter to say how much I appreciate your services pertaining to my case. Your injury attorney took a hands-on approach and left me fully informed at all times as to where my case was going as well as how much ground we had to cover; leaving the final decisions in my hands but making sure that I knew all of the risks involved in the choices. I have dealt with a few law firms in my life on various different cases and this is the first time that I never had to call and/or track down my lawyer… because of this, I have and will continue to recommend Cellino Law to my friends and associates.

Denise

Tim Cellino handled my case beautifully. He is very knowledgeable and patient with all my questions. He kept in touch with me through out my ordeal. Tim also got a settlement for more than I expected. I highly recommend Tim Cellino!

Jayne

I can only say great things about my attorney Allan Silverstein. He is professional, he calls back right away, he keeps me informed, and makes me feel comfortable as this entire ordeal is stressful. I have total confidence in his ability to handle whatever comes his way. He is no nonsense and very good at his job. Thank you Allan... he is a true asset to the team!

Mrs Steward

I highly recommend Cellino Law to anyone involved in a car crash. I worked with Michael Lovecchio, and had a wonderful experience given the circumstances. He was very attentive, and got the best possible outcome I could have wanted.

Susan