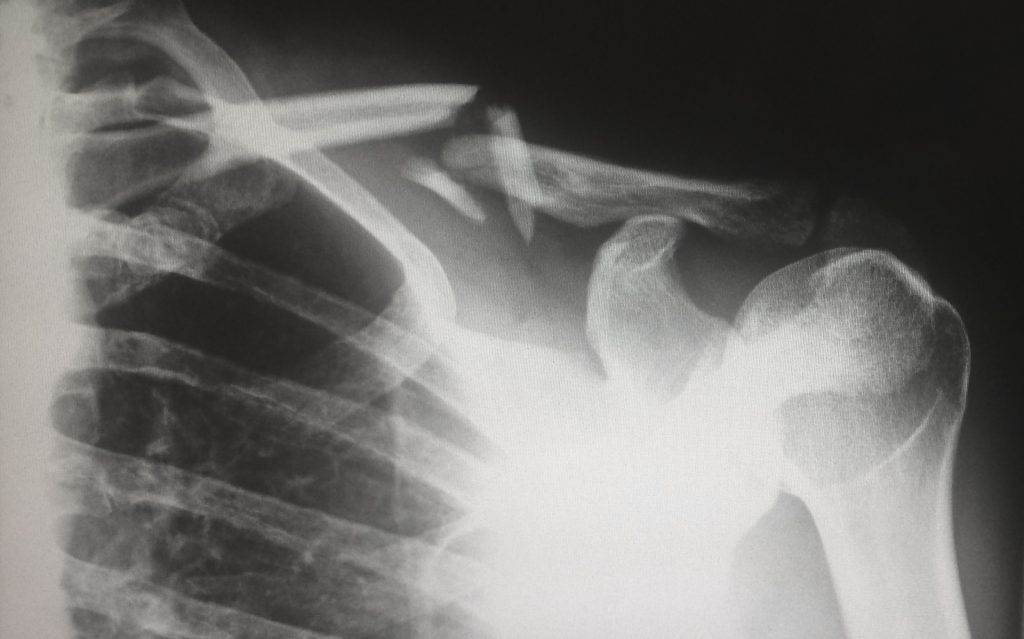 Personal injuries caused by the negligence of another party happen all too frequently in New York State. According to the New York State Department of Health website, over 155,000 people suffer injuries every year that require hospitalization and another 1.5 million are treated and released from New York emergency departments. In addition, there are countless physical injuries that are treated at home or are left untreated.
Personal injury law is the legal system designed to establish and protect the rights of victims who have been harmed by the actions of another person or entity.
A personal injury claim may be filed regardless of the severity of the injury or the dollar amount of the financial loss. The personal injury law system is structured to manage a wide range of case types and enables victims to legally recover compensation from the party or parties responsible for their accident.
It is important to contact a personal injury attorney as soon as possible after an accident, this is especially true if the accident caused serious injuries, involved multiple victims, or required extensive medical treatment.
Personal injury cases involving catastrophic injuries require special handling by an experienced, highly skilled New York personal injury law firm. Victims of such severe injuries deserve a fair settlement and access to the legal help required to give them the greatest chance to recover maximum compensation for their losses.
For help with your catastrophic injury claim, contact the personal injury law offices of Cellino Law. Our attorneys have the expertise, resources and real-life experience needed to help you and your family recover financially and hold the responsible party accountable for their actions.
To set up your free consultation with a catastrophic injury attorney, call Cellino Law at (800)555-5555.
What is a Catastrophic Injury?
Accidents, by definition, happen fast and are completely unexpected. Even a so-called "minor" accident can leave you frightened, in need of medical attention and time to heal. Accidents like these often feel catastrophic when they happen but with good medical care, a successful personal injury claim and time, things eventually return to normal. This is not true for victims of a traumatic accident that results in catastrophic injuries.
Catastrophic injuries, by definition, are injuries that result in such severe damage that full recovery is likely impossible. Such an injury is truly life-changing, not only for the victim, but for their family and friends as well.
Catastrophic injury victims are often left with permanent disability which severely limits or eliminates their ability to work and provide a living for themselves and their family. These types of serious injuries also restricts and may severely curtail the victim's ability to tend to the daily activities of living, including caring for children and or a spouse.
If you have questions about your catastrophic injury case, please contact the personal injury lawyers at Cellino Law. The team at Cellino Law has extensive experience in catastrophic injury cases and have recovered over $2 billion dollars in settlements for injury victims. For help with your New York catastrophic personal injury case, call (800) 555-5555.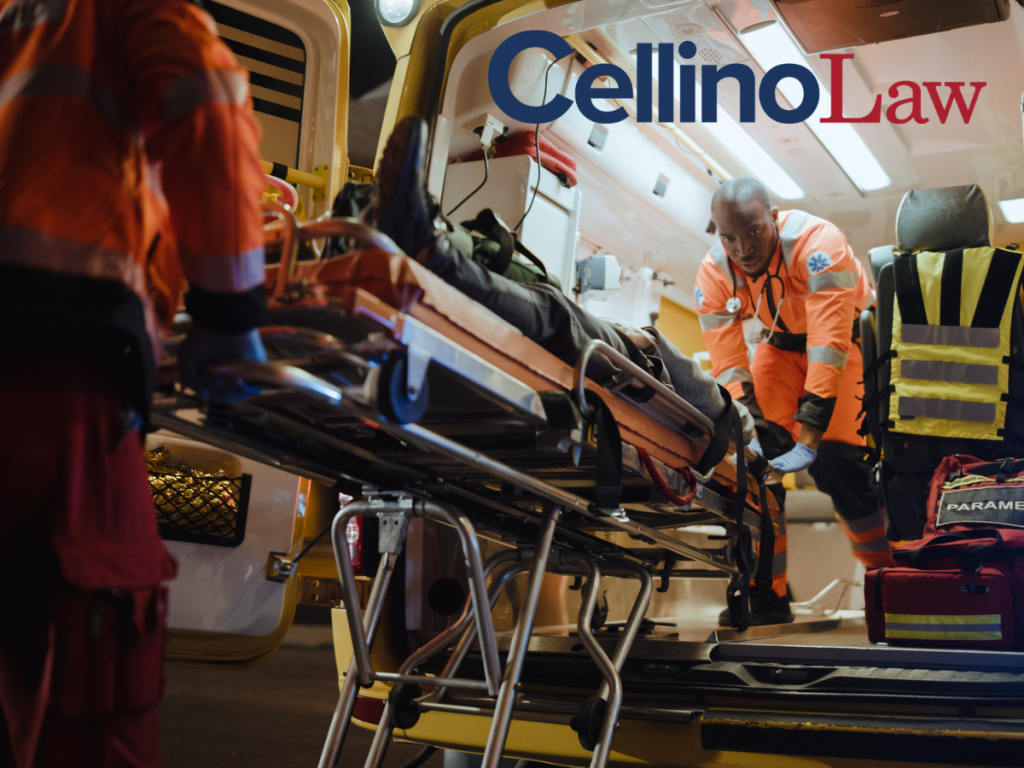 Examples of Catastrophic Injuries
Any injury sustained that causes profound harm, long-lasting impairment or permanent disability is considered catastrophic and the injured victim deserves full financial compensation.
Examples of these types of injuries include but are not limited to:
Spinal cord injuries, with or without varying degrees of paralysis
Severe burn injuries and other permanent disfigurement
Severe internal injuries that may result in organ removal, transplant or chronic management
Nerve damage resulting in chronic weak or achy muscles, cramping, swallowing or breathing difficulties, twitching, deformed facial appearance, memory loss.
Amputation
Blindness
Loss of hearing
Catastrophic injury victims endure tremendous physical and emotional pain, made even more difficult when the accident was due to someone else's negligence. Receiving fair compensation and holding the responsible party accountable for their actions oftentimes can help a victim feel like they have some control over their life, and their future.
If a loved one has suffered a traumatic brain injury, spinal cord injury, severe burns, nerve damage or any other serious injury at the hands of another party, the attorneys at Cellino Law are here to help. You deserve a New York personal injury law firm committed to ensuring you get the full and complete financial compensation you deserve.
Catastrophic Accident Types
Almost any accident can lead to a catastrophic injury but, they are more likely to occur in the following types of accidents:
Construction Site Accidents
According to the Bureau of Labor Statistics, over 77,000 accidents occur on construction sites every year. Due to the nature of the work, the heavy machinery and equipment used, and the physical exertion required, construction accidents account for a large number of life-changing, catastrophic injuries.
Although not all construction site accidents are a result of negligence, a significant number of them could have been avoided if proper safety guidelines had been in place and followed.
Negligence at a construction site can include:
Improper, faulty or incomplete instructions from a supervisor
Improperly maintained or faulty equipment
Unsafe working conditions due to weather or other external circumstances
Lack of hazardous material training and safety equipment
Unsafe behavior of co-workers
Inadequate warning signs and restrictions for public access
Construction site personal injury cases can be complicated, even if the injuries the victim suffered are minor; but when the victim has suffered catastrophic injuries, it is critical that a New York catastrophic injury lawyer is contacted as soon as possible.
The insurance company is motivated to protect their own best interest, which includes paying as little as possible on your claim. Personal injury victims deserve better. At Cellino Law, your best interest is our best interest and we will fight to make sure you get all the compensation you deserve.
Workplace Accidents
Depending on the type of job you do, a workplace injury may be a minor annoyance that is easily handled through a basic workman's compensation claim. Unfortunately, not all workplace injuries are minor, and not all worker's compensation claims go off without a hitch.
According to the CDC over 1.8 million workers were involved in accidents at work that caused injuries severe enough to receive medical attention in a hospital emergency room in 2020.
Workplace accidents that result in severe and even catastrophic injuries often involve:
Dangerous equipment
Falling from a significant height
Exposure to toxic chemicals
Injuries from falling objects
Electrocution
Safety at work starts with good leadership and management. Failure to maintain a safe environment for employees may mean that a company is liable for any catastrophic injury claims filed by their workers.
If you have been seriously injured at your workplace, contact a New York catastrophic injury attorney for help settling your claim.
Motor Vehicle Accidents
Not only are motor vehicle accidents the most common accident type that leads to a personal injury claim, they are also responsible for the most severe injuries.
In heavily populated cities like New York City, motor vehicle accidents are a fairly common occurrence. While car accidents declined significantly in 2020, by 2021, accidents had increased to 97,059 car accidents that year.
In 2021, there were 245 reported fatalities as a result of motor vehicle accidents and many more suffered catastrophic injuries that changed the victims and their families lives forever.
Car accidents are not the only type of motor vehicle accident that can cause catastrophic injuries. Other dangerous accidents include:
Motor Vehicle Crashes and Negligence
While not all accidents can be prevented, an astounding number of them occurred as a direct result of another driver's negligence. One of the most common causes of this is distracted driving.
Distracted driving applies to any activity that diverts the drivers attention away from the safe operation of the vehicle. This can include any activity that takes the driver's hands off the wheels, their eyes off the road, or any activity that allows the driver to no longer focus on operating the vehicle.
Examples of distracted driving include:
Texting
Talking on a phone
Eating or drinking
Personal hygiene, applying makeup, combing hair etc.
Losing focus
Adjusting the radio
Talking to passengers
Pets in the vehicle
Driving while distracted is against the law and violators who cause catastrophic injuries to a victim may be held liable for the damage they caused.
The insurance company involved in your accident may apply pressure to victims in order to get them to sign a settlement agreement before the full extent of the injuries are discovered. Some catastrophic injuries are only revealed after further examination and some time has passed.
A New York catastrophic injury lawyer will investigate your car accident to determine who is liable and then pursue compensation on your behalf with the insurance company. If a fair settlement cannot be agreed upon, your catastrophic injury attorneys can file a personal injury lawsuit seeking damages and reparation in a court of law.
Medical Malpractice
When a poor outcome is the result of negligence and substandard care, the provider or medical establishment can be held responsible for their errors.
Medical malpractice that may lead to a catastrophic injury or loss includes:
Diagnosis errors. Late diagnosis, missed diagnosis or wrong diagnosis
Delayed treatment of a serious condition such as skin cancer
Surgical errors.
Medication error. Wrong medication, too much medication, failure to administer medication
Mistakes involving the administration of anesthesia
Birth injury
Successfully taking on the medical establishment requires the help of New York catastrophic injury attorneys with the resources and manpower to fight the system and hold practitioners accountable for their negligence.
Compensation Available To Catastrophic Injury Victims
Its important that a victim of spinal cord injury, traumatic brain injury, severe burns and other catastrophic injuries be fully compensated for their losses. A personal injury lawyer can ensure that all damages are accounted for and included in a catastrophic injury claim.
Economic damages that may be recovered in your catastrophic injury case include:
Medical bills
Ongoing and future medical expenses
Ambulance transport fees
Rehabilitation and physical therapy expenses
Durable medical goods such as wheelchairs, crutches, braces etc.
Home modifications
Lost wages
Future lost wages
Loss of earning capacity
Permanent disability
Non-economic damages that may be recovered in your catastrophic injury case include:
Future pain and suffering
Loss of enjoyment
Loss of mobility
Emotional anguish
Loss of consortium
Loss of support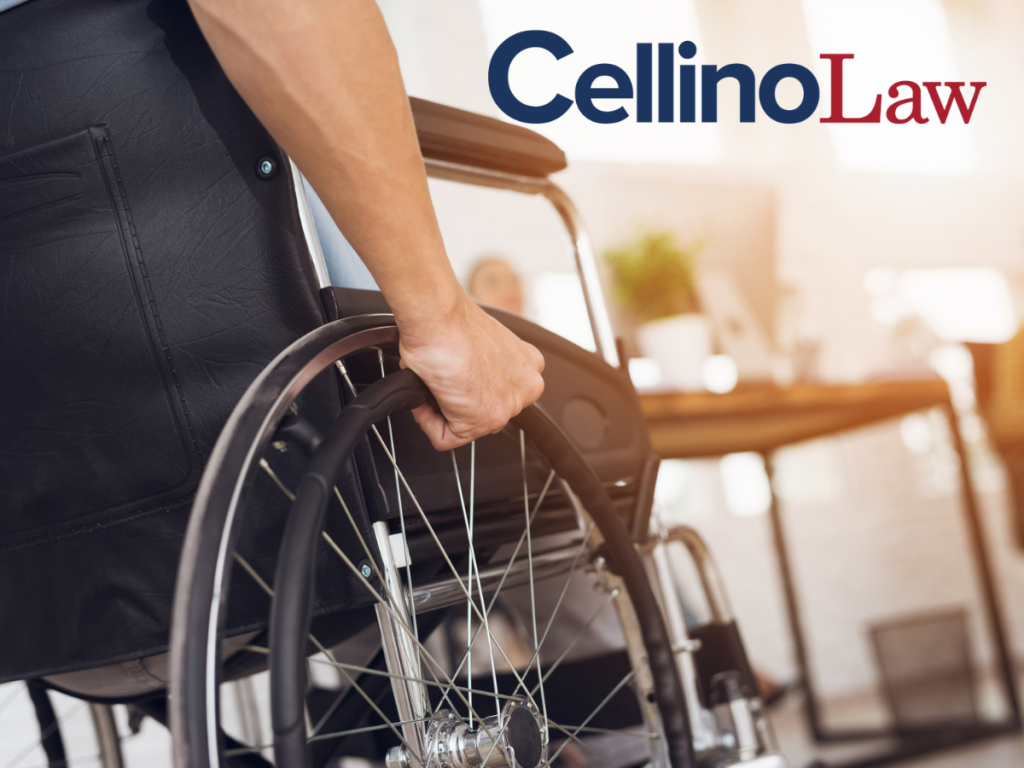 Wrongful Death Additional Damages
In the tragic event that a loved one loses their life in an accident caused by negligence, the surviving family may be entitled to additional specific damages through a wrongful death claim. These damages may include:
Funeral expenses
Burial or cremation costs
Loss of support and income
Loss of inheritance
Loss of companionship
Loss of emotional support
Loss of instruction (for surviving children)
At Cellino Law, we understand that no amount of financial settlement can truly fully compensate an individual who has suffered a catastrophic injury, for their loss. Nor can a wrongful death claim, in any way, even begin to compensate a family who has lost a loved one to negligence. A personal injury lawyer with experience in catastrophic injury can help the victim or family to relieve the enormous financial burden that is placed on families after such tragedies and give them the resources to move forward.
Cellino Law: New York Catastrophic Personal Injury Attorneys
Traumatic brain injuries, spinal cord injuries, severe burns, amputation, chemical poisoning; these are all often the result of someone else's negligence. Whether by car accident, construction accident, medical error, or an accident at work, these life-changing injuries result in an ever increasing pile of medical bills and a future of ongoing medical expenses.
As a victim of a catastrophic injury due to another party's negligence, you should not be left to carry the financial burden alone.
Cellino Law's personal injury lawyers are experienced in catastrophic injury claims and dedicated to helping victims recover full financial compensation and ensure that the guilty party is held accountable for their actions.
In order to ensure that catastrophic injury victims have access to legal expertise, Cellino Law offers a free consultation to discuss your case. In addition, there are no upfront fees and you don't pay anything unless you win.
To schedule your free consultation with a catastrophic injury attorney at Cellino Law, call (800) 555-5555.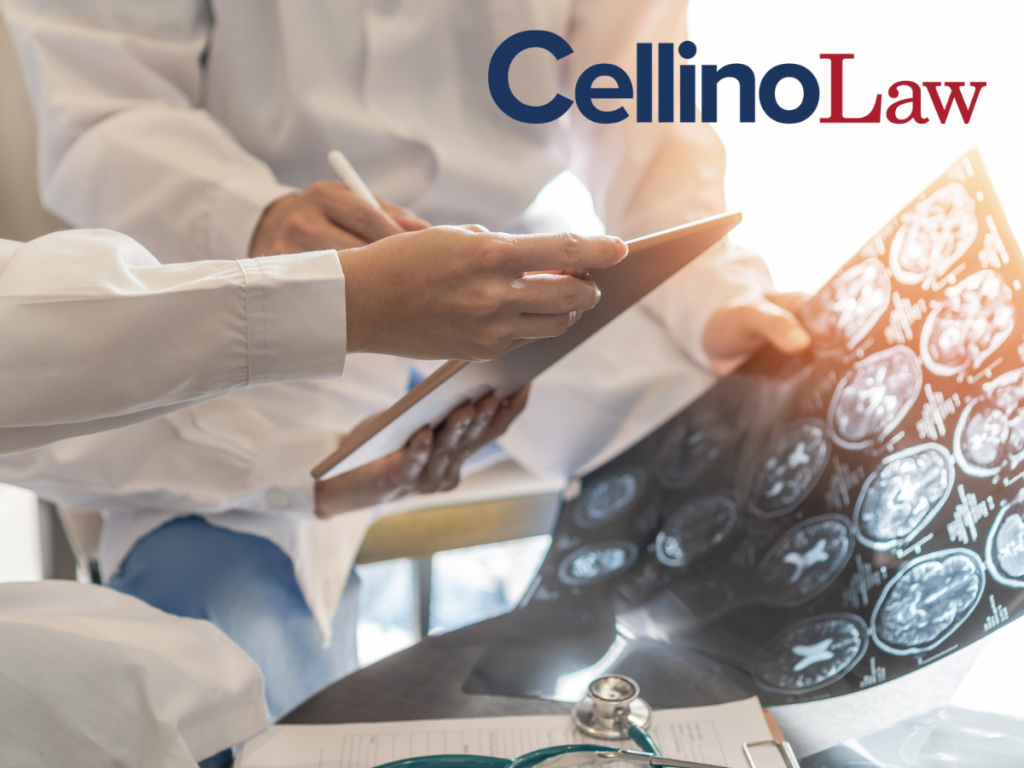 Cellino Law is an amazing firm with a great team. I worked with Greg Pajak and his assistant, Tracey Falconer. I cannot express enough how dedicated they are. The personal attention I received was excellent; they were always available to help with questions and concerns and put me at ease in the unknown territory I found myself in. I highly recommend them to anyone needing representation. A huge thank you to them for all they accomplished for me!

Liane

I highly recommend Cellino Law to anyone involved in a car crash. I worked with Michael Lovecchio, and had a wonderful experience given the circumstances. He was very attentive, and got the best possible outcome I could have wanted.

Susan

Tim Cellino handled my case beautifully. He is very knowledgeable and patient with all my questions. He kept in touch with me through out my ordeal. Tim also got a settlement for more than I expected. I highly recommend Tim Cellino!

Jayne

Choosing the right attorney to represent you after an accident can make all the difference. This is no cliche. I recently experienced these words to live by first hand. After a tractor trailer rear ended me at high speed in 2017 I retained Allan Silverstein to handle my case. I quickly realized that bringing a lawsuit rapidly snowballs into a mountain of details that can make or break your results. Documents, case histories, doctor visits, bills, and lots of phone calls all need to be accurately kept track of if a successful outcome it to be attained. To complicate matters I reside in New York and the incident took place in New Jersey. Luckily, Allan was licensed in multiple states. I was fortunate to find Allan to handle this matter from the New York area. Armed with an accurate account of the facts Allan went to work on the difficult job of negotiating with the defending insurance company as well as my no fault carrier in order to obtain the best possible outcome for my set of circumstances. In a lawsuit communication is key and and events can be of a timely nature. Allan never failed to return my calls - usually the same day! He fought skillfully and respectfully to get me the best possible settlement. He is easy to deal with and a likeable down to earth guy. He always listened with compassion and respect to my issues. He guided me with objective understanding as well as a realistic analysis of the merits of my case. When we finally settled Allan got me a fair agreement beyond my expectations and negotiated with my doctors to make sure all my bills were paid. It was a great experience having Allan represent me. Quality work in any aspect of life is hard to find. Quality is what I got with Allan Silverstein. I highly recommend him if you find yourself in need of a personal injury attorney.

Theodore

My experience during the time of negotiations was extremely positive. Josh Sandberg handled my lawsuit with the utmost integrity. He returned all my phone calls in a timely manner and answered all my questions. Josh made things less stressful. I would highly recommend Josh and the entire staff at Cellino Law.

Arthur

This is to express our gratitude to you and your team in helping us and Stephanie navigate through the legal process following her car accident. We are very satisfied with the outcome and grateful for your hard work and attention to details. We fell confident that with this compensation, Stephanie will be able to move forward with her studies and her life with the ability to care for some of her health needs resulting from the injuries sustained following her car accident. Thank you very much and may God continue to bless your efforts.

Jose & Rose