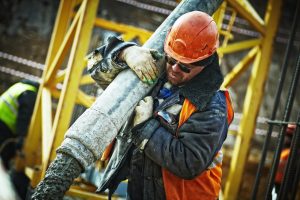 The construction industry in New York City is hazardous, and the risks to workers are increasing. The New York Committee of Occupational Safety and Health revealed that 26% of all workplace accident fatalities occurred in the construction industry, versus the national average of 19%. All fatal accidents happened at worksites that violated U.S. Occupational Safety and Health Administration regulations. That same year, 595 NYC construction workers sustained on-the-job injuries.
Getting hurt on a worksite can be traumatic. It can also lead to life-altering consequences. Two of the most common injuries — contact with an object and falls — can result in permanent debilitating conditions. If you sustain injuries in a construction accident, taking the proper steps after the accident is critical to receiving the compensation you deserve.
Document the Scene
When possible, you should document the scene of the accident. If you can't take the photos yourself, ask someone else on the scene to do so for you. You may also want to take pictures of your injuries. These images are vital evidence to support a claim.
Get Medical Help
Even if you don't think your injuries are serious, you should have a doctor examine your condition. Be sure to let the physician know how the accident occurred. Many injuries may not become apparent to you until days or weeks after the accident. However, a doctor will know what to look for to discover hidden damages.
Internal and traumatic brain injuries are two injury types that can take time for symptoms to present. A medical professional can order tests that can pick up on the damage before you notice them. You may also need follow-up appointments to ensure no injuries arise after your initial examination.
Inform Your Employer of the Incident
If you work for an employer, inform the employer or your supervisor of the incident as soon as possible. In New York, your employer has 30 days to submit a workers' compensation claim, so you do not want to miss your opportunity to file. You must ensure your employer has all the information needed to file a workers' compensation claim.
New York law assumes construction workers who work for a contractor are employees of that contractor. The contractor must have workers' compensation insurance. The law does not allow employers to avoid responsibility by classifying workers as independent contractors.
Do Not Accept an Initial Settlement
The workers' compensation insurance company may offer you a quick settlement. Generally, accepting this settlement is not in your best interest. You may be entitled to more than what the insurer offers. A rapid settlement offer is usually designed to entice you to accept far less than you deserve.
Additionally, the insurance company may contact you to ask more questions about the incident. Often, the questioning is an attempt to find a way to dispute your claim. Workers' compensation insurance in New York is a no-fault system. The insurance company should cover your losses regardless of your actions in the incident. The primary exception is when a worker's alcohol or drug consumption contributed to the accident.
Talk to a Construction Accident Attorney
Construction accident cases are often complex. You may not be fully aware of your rights as an employee and construction worker. Though you can't sue your employer, you may have a valid third-party legal claim. A construction accident attorney can help you understand your options and protect your rights. If you work with an experienced attorney, you have a professional fighting for fair compensation for your losses.
Assessing Your Case
In an initial consultation, a lawyer evaluates your case, listening to your account and teasing out the details to identify the strengths and weaknesses of your case. The attorney asks questions to get a clear picture of what led to the accident and whether third-party actors may be liable. The legal professional also makes sure you understand your rights.
By the end of the initial consultation, you should know the options available for recovering damages. The attorney offers legal advice, ensuring you understand the potential pitfalls for each option and which ones have the best chances of success. The construction accident attorney also fills you in on the types of damages you may be able to collect.
Potential Workers' Compensation Benefits
Workers' compensation insurance provides benefits to workers who are injured on the job. If your claim is successful, you may collect the following benefits:
Healthcare expenses coverage, including paying for medications, surgeries and assistive devices
A percentage of lost wages if you miss more than a week of work
Disability benefits for temporary or permanent disabilities
The specific benefits you are eligible for depend on the nature, severity and duration of your injuries.
Potential Third-Party Lawsuit Compensation
If another party's negligence contributed to the accident that caused your injuries, you might be able to file a lawsuit. Your injuries must meet the state's serious injury threshold. A construction accident attorney can determine whether yours qualifies during your initial consultation. When you file a legal claim, you can pursue damages reflecting the full extent of your losses, including non-economic damages, including:
Medical and rehabilitation expenses
Therapeutic intervention costs
All lost wages, past and future
Reduced earning potential reimbursement
Physical pain and suffering
Mental anguish and loss of quality of life
An attorney can ensure the compensation amount you ask for includes an accounting of all your losses.
Building Your Case
Whether compiling evidence for workers' compensation or filing a lawsuit, the success of your claim rests on constructing a solid case. A construction accident lawyer takes care of gathering the evidence to support your claim. The attorney pursues every line of proof to determine which parties may hold liability for your accident and holds these parties accountable.
Evidence of liability in a construction accident is often difficult to obtain. However, Cellino Law attorneys have the experience, knowledge and resources to get their hands on it. They may seek documentation proving a third party's presence or involvement on the worksite at the time of your accident, surveillance camera footage and witness statements.
Communicating With the Insurers or Defense
Cellino Law is serious about protecting your rights. We handle all communications with insurance companies and defense attorneys. While this is a convenience for you, it also ensures the integrity of your case and preserves your rights. Insurance companies and defense attorneys are adept at getting victims to make statements that they can use to justify denying a claim or pin the blame on the victim.
Negotiating Your Settlement
If you don't accept a quick settlement, you will most likely enter negotiations with the insurance company or a legal defense team. Rarely does either accept the compensation you ask for. A construction attorney knows how to negotiate a settlement that provides you with the compensation you deserve. Cellino Law attorneys won't sell you short on fair compensation. If the other side refuses to arrive at a just settlement, we won't hesitate to take your claim all the way to the courtroom.
Contact an Experienced Construction Accident Attorney
Cellino Law has been helping clients obtain the compensation they deserve since 1956. We understand the law and know what is at stake for construction site accident victims. We look out for your best interests, so you can focus on healing and getting your life back. When you work with us, you won't pay anything unless we win your case for you. Contact us today for a free case evaluation and discover your options for receiving fair compensation.
I highly recommend Cellino Law to anyone involved in a car crash. I worked with Michael Lovecchio, and had a wonderful experience given the circumstances. He was very attentive, and got the best possible outcome I could have wanted.

Susan

Now that reality has set in, I want to thank you for all your work and assistance in obtaining my settlement for the pelvic mesh. This money will make my life so much easier in the future. Medicare just isn't sufficient. I know that I will have enough to live on. I truly appreciate of your efforts. Thank you!

Loraine

Choosing the right attorney to represent you after an accident can make all the difference. This is no cliche. I recently experienced these words to live by first hand. After a tractor trailer rear ended me at high speed in 2017 I retained Allan Silverstein to handle my case. I quickly realized that bringing a lawsuit rapidly snowballs into a mountain of details that can make or break your results. Documents, case histories, doctor visits, bills, and lots of phone calls all need to be accurately kept track of if a successful outcome it to be attained. To complicate matters I reside in New York and the incident took place in New Jersey. Luckily, Allan was licensed in multiple states. I was fortunate to find Allan to handle this matter from the New York area. Armed with an accurate account of the facts Allan went to work on the difficult job of negotiating with the defending insurance company as well as my no fault carrier in order to obtain the best possible outcome for my set of circumstances. In a lawsuit communication is key and and events can be of a timely nature. Allan never failed to return my calls - usually the same day! He fought skillfully and respectfully to get me the best possible settlement. He is easy to deal with and a likeable down to earth guy. He always listened with compassion and respect to my issues. He guided me with objective understanding as well as a realistic analysis of the merits of my case. When we finally settled Allan got me a fair agreement beyond my expectations and negotiated with my doctors to make sure all my bills were paid. It was a great experience having Allan represent me. Quality work in any aspect of life is hard to find. Quality is what I got with Allan Silverstein. I highly recommend him if you find yourself in need of a personal injury attorney.

Theodore

I just want to let you know that I did receive my settlement check. More importantly, I want to thank you again for all you did for both me and my family. I could not be more pleased with my experience at Cellino Law. From the moment I first spoke with you I felt comfortable - you took a sincere interest in my case, clearly explained the process and effected a quick settlement. From this day forward, when someone asks if I can recommend a good lawyer I will, without hesitation, say "Cellino Law". Thanks again.

Walter

Tim Cellino handled my case beautifully. He is very knowledgeable and patient with all my questions. He kept in touch with me through out my ordeal. Tim also got a settlement for more than I expected. I highly recommend Tim Cellino!

Jayne

Thank you for your help in settling the case of my father's accident. I could always count on you to answer my questions honestly and in terms I could understand. If all lawyers at Cellino Law are like you, I understand why they are an A-1 law firm.

Bedner