CAR CRASH? CALL CELLINO
If you or a loved one have suffered a personal injury in Buffalo, you'll need a skilled personal injury attorney by your side. At Cellino Law, our injury attorneys have decades of hard-fought experience to help ensure you receive the compensation you're entitled to after an accident.
AVAILABLE 24/7
NO UPFRONT FEES
FREE CASE EVALUATION
NO FEES UNLESS WE WIN!
MELVILLE
PERSONAL INJURY ATTORNEYS
If you have suffered an injury of any kind in Melville, NY, Cellino Law is ready to help you get the compensation you deserve. Our firm provides professional legal counsel and delivers exceptional results. We are available 24 hours a day, 7 days a week to answer your questions and help you through the process of settling, and winning, your claim. Contact our office today to schedule a free case evaluation with one of our injury attorneys. Get the representation you need and deserve, all while you pay nothing unless we win your case!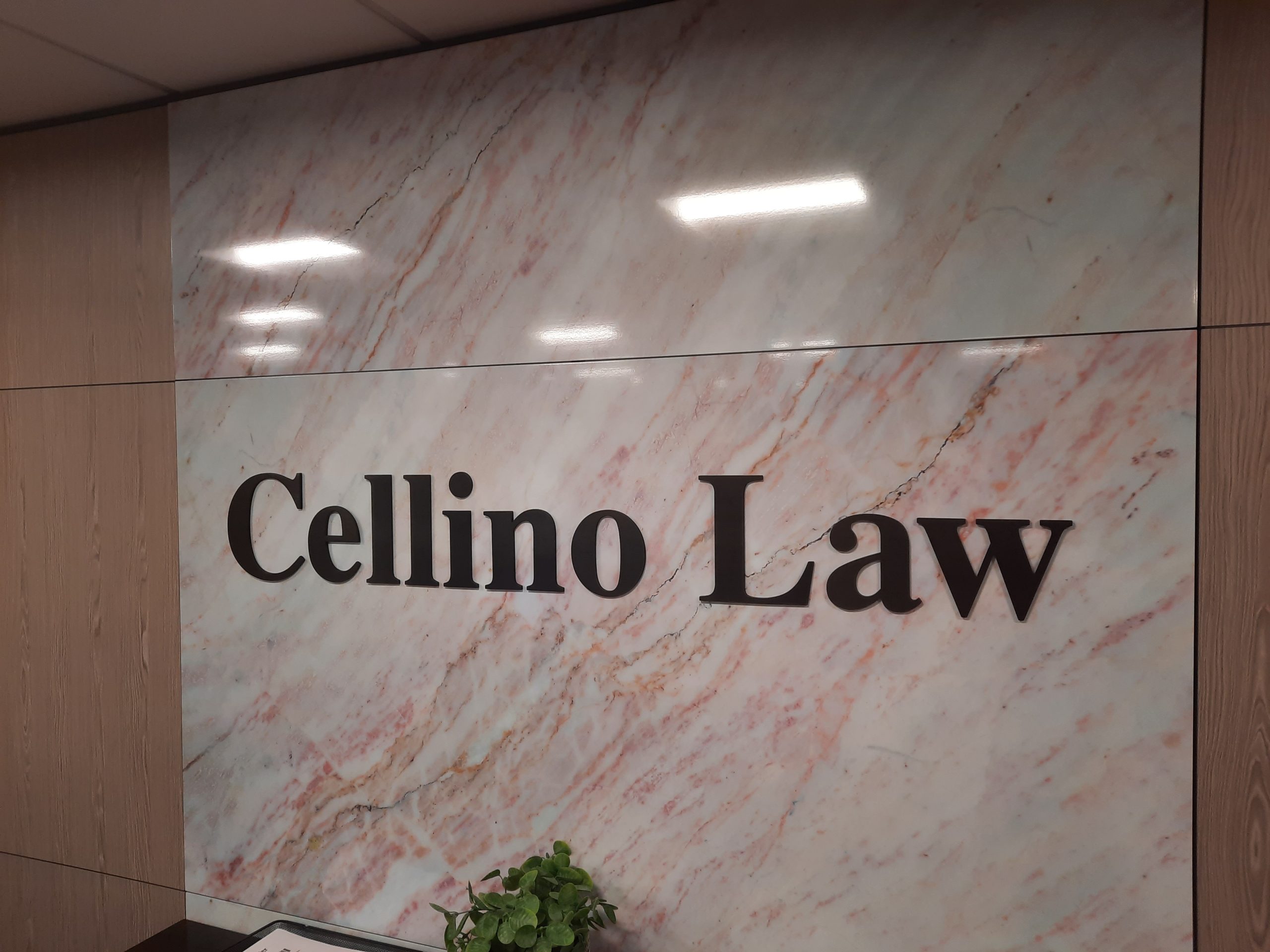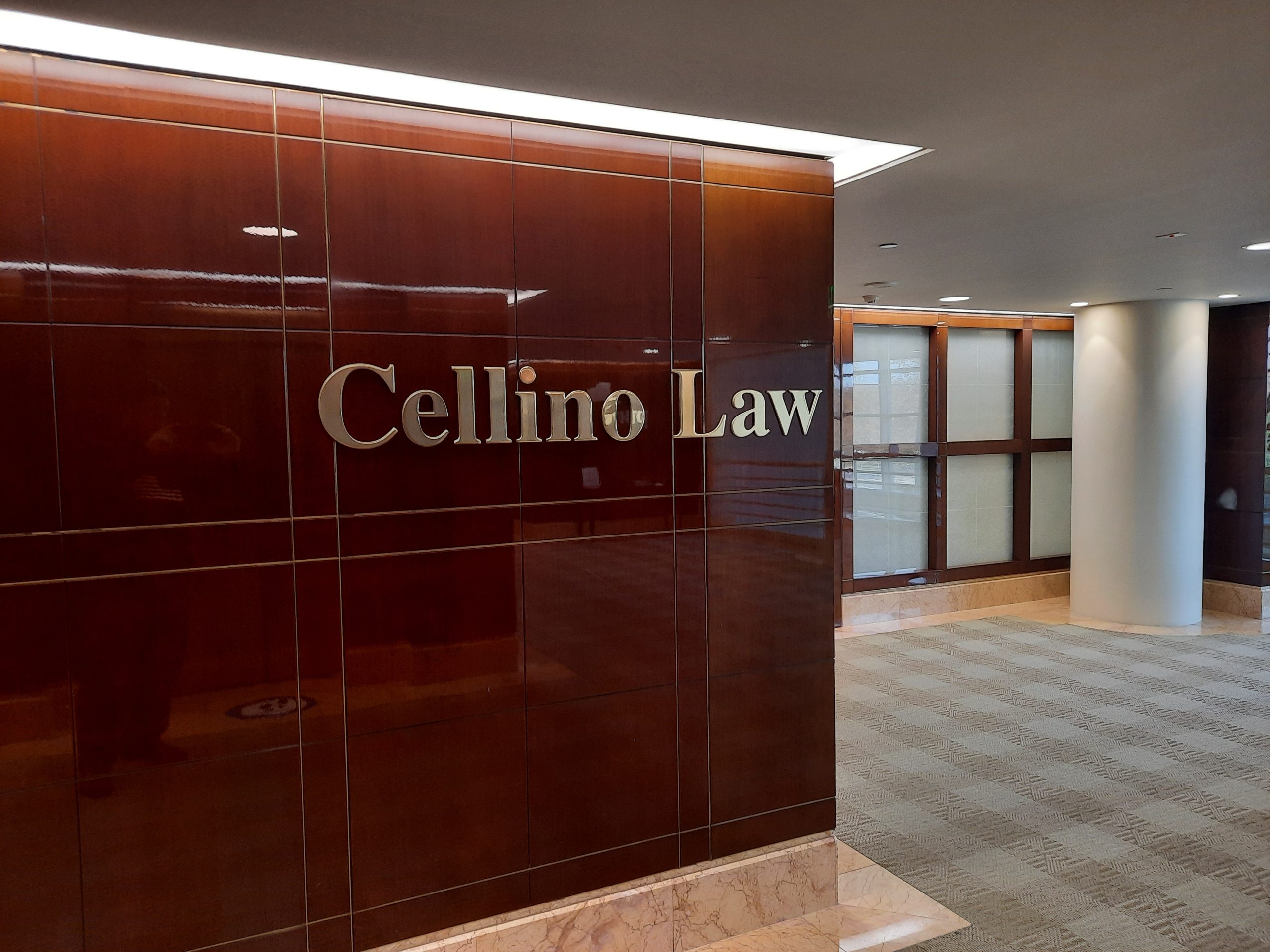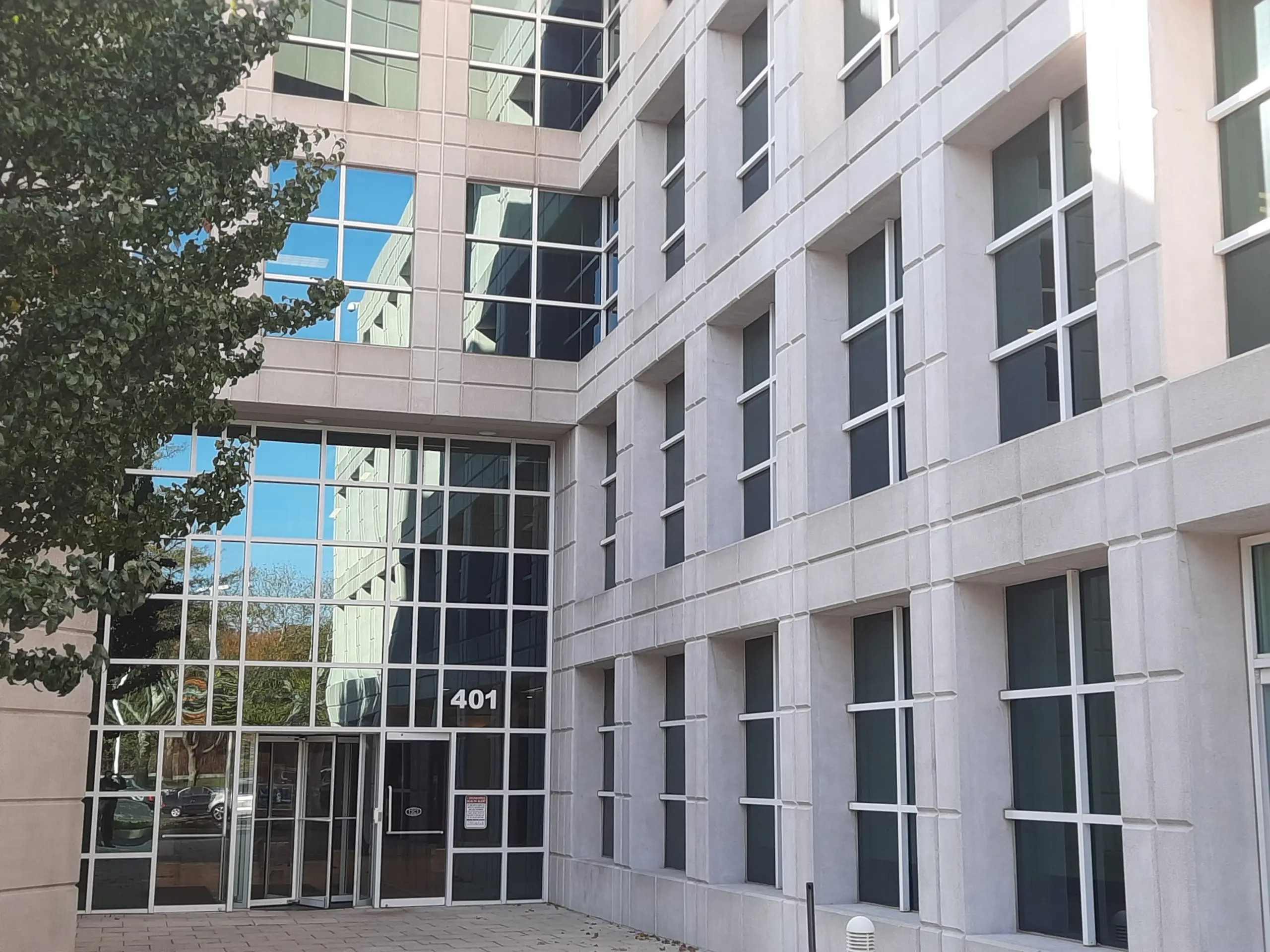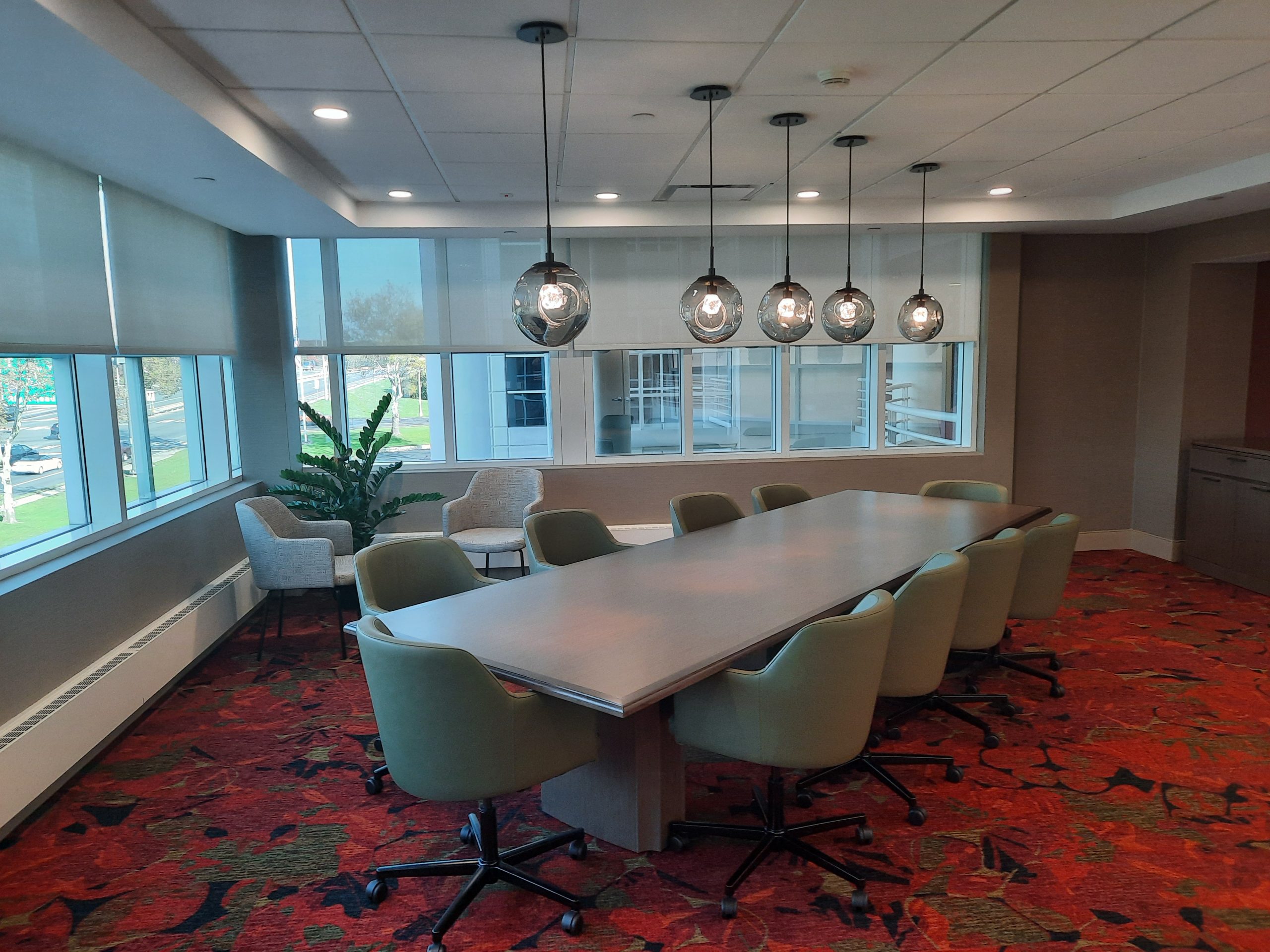 Melville, NY Personal Injury Lawyer
Personal injury accidents can happen when you least expect it. Whether you are driving on the Long Island Expressway or enjoying time out on the town in Melville, there is a risk you could be injured due to someone else's negligent actions. Personal injury law is the system accessed by accident victims to seek compensation for their injuries.
In order to successfully settle a personal injury claim, the injured party must be able to prove that the opposing party was negligent and responsible for the injuries. Evidence must be presented that shows the injury did occur, that the negligent party was responsible, and that the amount of financial compensation sought is equal to the injuries and damages. Presenting a successful case often requires more working knowledge of personal injury law than the average accident victim is privy to. Melville accident victims have a greater chance of successfully settling their case with the help of a personal injury lawyer.
Injury accidents can be overwhelming for victims and their families. The physical pain and uncertainty of recovery, combined with the financial burden and worry can leave injury victims feeling frightened and alone. A Melville, NY personal injury attorney can give accident victims the support they need to recover both physically and financially.
Cellino Law is a personal injury legal firm with experienced lawyers serving Melville and residents throughout the state of New York. With comprehensive, real-life experience in all major personal injury practice areas, Cellino Law is the only choice for your personal injury case. If you or a loved one have been injured in an accident due to someone else's negligence, you don't have to carry the burden alone. Let the Long Island, New York attorneys at Cellino Law advocate for you, while you focus on healing and recovery.
Cellino Law understands that being injured in an accident puts a tremendous amount of financial pressure on families. In order to ease the burden and still allow victims access to outstanding legal services, Cellino Law offers a free case evaluation, a policy of no upfront fees and victims don't pay any legal fees unless Cellino Law wins the case.
If you or a family member have been injured in an accident due to someone else's negligence contact Cellino Law for a free case evaluation today.
New York Personal Injury Practice Areas
Melville, NY personal injury law is divided into case types, or practice areas. A Long Island personal injury lawyer may choose to specialize in one particular aspect of injury law, such as car accidents or medical malpractice. Smaller legal offices may not have the manpower or resources to tackle a wide variety of cases and therefore keep their practice areas to a minimum. Other larger, more established firms in the Long Island area are able to offer legal help in a wide range of case types. Often these larger firms have personal injury lawyers that specialize in one, specific practice area but have access to the resources and staff of the whole firm. Victims of personal injury in Melville, NY are encouraged to contact a lawyer or law firm with the resources and experience necessary to successfully settle their personal injury claim.
Cellino Law has the experience and resources necessary to successfully settle your personal injury case. Whether you have been injured in a car accident, slip and fall, construction site accident or have been injured at work, the Melville lawyers at Cellino Law can help. For questions specific to your claim, contact Cellino Law for a free case evaluation by calling (800)555-5555.
Common Personal Injury Practice Areas Include:
AUTOMOBILE ACCIDENTS
According to the New York State Department of Health, there were nearly 750,000 people involved in automobile accidents in 2014. Of those accidents, over 100,000 people needed treatment in New York emergency departments or hospitals. Along with the physical toll and suffering created by these accidents, there was also a financial cost of nearly $800 million in medical expenses. The legal complexities of a car accident include proving damages and fault as well as dealing with insurance companies who are looking out for their own best interests. Long Island accident victims are best served by seeking competent legal help for their Melville, NY personal injury case.
Injuries from a car accident can range from very minor to permanent disability, and tragically, far too many accidents result in a wrongful death. Sometimes, what appears to be a minor injury turns out to be far more extensive and needs much more medical treatment than initially thought. Other injuries may force a person out of a job due to the long-term effects.
Insurance companies are motivated to do what is in the best interest of their company and are focused on their bottom line. Adjusters may offer a quick settlement hoping to limit their payout. Some insurance companies may bully or use high-pressure tactics to get victims to agree to settlement before the true value of their case can be determined. Melville, NY accident victims deserve full compensation for their injuries and are encouraged to contact a Melville personal injury lawyer before agreeing to any settlement offered by the insurance company. Melville, NY Personal injury lawyers are not intimidated by insurance adjusters and are skilled at negotiating on behalf of their clients.
MEDICAL MALPRACTICE
When people are injured or sick they place their trust in hospitals, surgeons, nurses and all other medical professionals to help them get better. It is commonly understood that not every medical outcome is favorable, not every disease is curable, and not every situation is resolvable. However, when an unfavorable outcome is due to mistakes or negligence by medical professionals, the victims may seek compensation for their injuries.
Victims with a personal injury case involving medical malpractice need an experienced legal team to hold the medical professionals accountable for their actions. Taking on the medical establishment can be daunting. A Melville personal injury lawyer can represent the victim and ensure that justice prevails.
Not every attorney has the resources and manpower available to successfully litigate complicated medical cases. Victims of malpractice need a law firm that is confident in negotiation and unafraid to go to trial if negotiations fail. The Melville attorneys at Cellino Law are fearless in their pursuit of justice for their clients and will not hesitate to take a case to court if it is in the best interest of the victim.
SLIP AND FALL
Falling down is not only embarrassing, it can cause very serious injuries and even death. According to the National Floor Safety Institute, there are over 1 million visits to emergency departments in the United States due to slips and falls. Fractures, head injuries, spinal cord damage and other serious injuries commonly occur as a result of slips and falls. Slip and fall injuries on public property can be the result of negligence on the part of a business owner and victims are allowed to seek compensation for their losses.
Successful slip and fall claims require hard evidence that proves the extent of the victim's injuries and clearly shows who is at fault. A Melville personal injury attorney with experience in slip and fall cases can gather evidence by compiling medical bills, police reports, witness statements and specialist reports.
The Melville attorneys at Cellino Law handle all aspects of slip and fall cases, from compiling evidence to arranging for specialists and second opinions. If you have been injured in a slip and fall accident and want to discuss your claim, contact Cellino Law for a free case evaluation.
DOG BITES
New York has rules regarding who is liable when a dog bites, or otherwise causes injury. Statutes regarding dangerous dogs are covered in section 123 of the Laws of New York. A dangerous dog is defined as a dog that injures or kills a person, farm animal, or pet without justification. The law goes on to state that a dog is also considered dangerous if it behaves in a way that causes a reasonable person to believe that the animal poses a serious threat of injury or death.
The New York "dangerous dog" statute means that the dog owner is strictly liable for all damage caused by his or her dog. Other cases of injuries caused by a dog may require the victim to show negligence by the owner in order to recover damages. There are also rules in place that limit the owner's liability, such as if the dog was provoked, or teased, protecting it's owner or it's puppies. Other legal complications include if the victim was trespassing or committing a crime when they were attacked.
WORKERS COMPENSATION
Safety on the job is often taken for granted until an accident happens. Most employers in Melville, NY are required by law to carry workers' compensation insurance which covers the expenses incurred when an employee is injured on the job. Filing a claim after you have been injured at work is the first step in the process of receiving compensation. Filing deadlines and procedures must be followed in order to have your claim approved. If your claim was filed correctly but still denied, you need a Melville personal injury lawyer.
Employers and insurance companies, while being sympathetic to your injuries, are still going to do what is in their best interest, and that means paying the least amount possible in compensation. Having a Melville personal injury lawyer working for you from the very beginning will greatly improve the odds that your claim will be approved right from the start. If your claim is denied, you already have a lawyer who knows your case and is prepared to fight for the compensation you deserve.
If you are in the process of filing a workers compensation claim, or have had a claim denied, contact Cellino Law for help.
WRONGFUL DEATH
Losing a family member is never easy, and when that loss is due to someone else's negligence it is particularly heartbreaking. No amount of financial compensation can begin to cover the loss of a loved one. However, the financial burden placed on families involved in a wrongful death accident can be tremendous. A family traumatized by the negligent death of a loved one deserves the peace of mind that a personal injury settlement can bring. In addition, holding the person or business accountable for the loved ones death can sometimes help a family heal and bring additional closure.
Cellino Law helps Melville families recover funeral and burial expenses, lost wages, medical expenses and compensation for the pain and suffering of the deceased and their family.
Cellino Law has a 60 year history of helping residents of Melville, Garden City, and citizens throughout New York who have been injured due to the negligent actions of another party. Cellino Law has a proven track record of millions of dollars won on behalf of accident victims and is a trusted advocate. Experts at negotiation, unafraid to go to trial, relentless in the pursuit of justice, the attorneys at Cellino Law have the resources to win your case. If you have been injured in an accident you may be able to recover the cost of hospital, ambulance, and surgery expenses, as well as lost wages, rehabilitation expenses and any other medical expenses due to the accident. Pain and suffering compensation may also be available. Contact the Melville firm of Cellino Law and let them get started working for you today. Call (800) 555-5555.
LOCAL RESOURCES