Every city across this country has laws that are designed to keep the roads safe for every individual, including pedestrians, cyclists, and vehicle traffic. If you are injured in an accident as a pedestrian, you have the right to seek out proper compensation to ensure your overall well-being. One of the most significant steps you can take through this process is the filing of a lawsuit against the party at fault. Take the time today to contact a Melville pedestrian accident lawyer with Cellino Law. By scheduling a free consultation with one of our attorneys you can begin the process of filing a claim. Contact our Melville injury law firm at 800-555-5555 to begin your claims process.
What Actions Should You Take After a Pedestrian Accident?
Taking any form of legal action against another individual can be a long and arduous process. One must gather enough evidence to support your claim of the specific chain of events. In these situations, video and witness testimony can be extremely helpful. Both the courts and insurance companies will examine all evidence in the claim to come to a conclusion who was at fault in the accident.
If you received any type of medical treatment due to the accident, it is essential to show proper documentation showing the types of injuries that were sustained as well as treatment. Another part of the process is to file a police report as soon as possible after the accident as this will help to create the proper paper trail in regards to times and dates as well as details of the accident. Additionally, it is wise to get contact information from all the parties that were involved as well as gather as much evidence as you can on your own in a safe manner.
Ensure that the individuals who are at fault be contacted in a timely manner so the litigation process can commence. By taking the proper steps right from the start after an accident is one of the best ways to ensure a smooth moving case. By keeping these tips in mind, if you are ever involved in an accident you have some form of action to take.
Contact Emergency Services
When pedestrians are involved in any type of accident that involves a moving vehicle, there will always be a serious risk of injury. It goes without saying that pedestrians are always going to be more vulnerable on the roadways than the driver or passenger of a car. With this in mind, it is typically the insurance policy of the vehicle's driver that will be responsible for the medical bills of the pedestrian after an accident.
In this regard, it is absolutely essential that medical personnel are called to the scene of an accident as soon as possible to assist individuals who have been wounded as well as examine for any issues that may not be visible to the naked eye or obvious.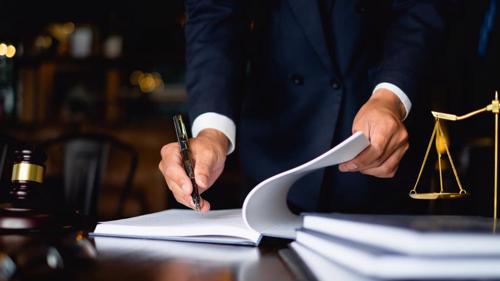 Emergency personnel will offer first aid to all the needed as well as immediate emergency transport of individuals who have suffered serious injuries as a result of the accident and require more treatment. Those individuals who have suffered only minor injuries can be treated at the scene and released by emergency personnel.
When accidents are reported to 911 in regards for emergency assistance, police will also attend the scene in order to collect evidence and information from witnesses which will allow them to compile a complete report which will be used to determine the cause of the accident as well as who was at fault.
Get Out of the Road
After an accident, it is essential that all parties moved to the side of the road or it is possible for a secondary accident to occur. This happens on a regular basis with roads that feature heavy traffic. While it is important for all parties that were involved in the accident to remain on the scene, it is also important for all to get off of the road. If an individual has been severely injured and there is concern about a spinal injury, it is essential to warn other drivers of the situation.
Collect Contact and Insurance Information
When the police arrive on the scene, they will gather evidence and information about all parties involved in the accident. Any individuals who were injured should try to talk to the authorities if possible to give information about the events while it is fresh in their minds. If that individual or individuals are unable to talk at the time of the investigation, it would be good for another individual to collect their information.
After the initial accident, it is always wise to discuss the situation and gather as much contact information as possible from witnesses and any individuals who may have stopped to help as their testimony and recollections can greatly improve your overall case.
Document the Entire Scene
Due to the technology that is available to us today, cameras are just about everywhere. If you are able to do so in a safe manner, it is advisable to take as many photographs and videos as possible. Additionally, try to take photographs of yourself showing the severity of the accident as well as any injuries you may have obtained. These images can be used in collaboration with the police report as well as the positions report and used as vital evidence for the court and insurance company to conclude a figure of compensation.
Meet With an Attorney
After a pedestrian has been involved in an accident, it is essential to seek medical assistance. However, once you have cleared your health and safety, it becomes more important to speak with a pedestrian accident lawyer who will be able to put a plan of attack together for your compensation claim. If the accident is discovered to be due to the negligence of the driver, it is possible for the victim to ask the negligent driver for compensation.
The main role of the lawyer in this situation is to ensure that fall is proven and that the pedestrian is able to receive the compensation that they deserve, additionally, the lawyer will ensure that the legal process is efficient and they represent the interests of their client.
When a motorist is involved in a pedestrian collision, they must talk to their insurance provider immediately offering them information about the incident and receive advice based upon their specific coverage. It is important for the driver to be as cooperative as possible with all parties involved including the lawyer that is representing the victim. By taking the time to cooperate with lawyers and the insurance company is going to allow the claim process to go much smoother and the situation is resolved in a quick and efficient manner.
However, it is important that all parties involved do not discuss specific fault at the scene of the accident. Simply exchange basic contact information but do not apologize or make any type of statement. At this point, it is best to allow everyone's respective attorneys and insurance companies to complete the process.
When you have had the proper medical treatments and advice, it is best to begin the process of talking to an attorney from Cellion Law. Our law firm has experienced lawyers with full knowledge of New York traffic law and is able to give you advice when dealing with pedestrian accident claims in the city.
How Liability Will be Determined in a New York Pedestrian Accident
There is a multitude of things that can contribute to a pedestrian accident, making it difficult to understand who is to blame. It is essential though that fault is determined so a definitive ruling can be decided upon who will pay compensation.
Every party that is involved in the situation is going to want it to appear as though somebody else is responsible for the accident, while liability may seem to be clear at the beginning there may be other circumstances that need to be taken into account. This is precisely why it is so essential to have a lawyer on your side.
How a Will a Melville Pedestrian Accident Lawyer Help a Claim
After a pedestrian accident in Manhattan, the insurance company is going to try to act quickly to make it look as though another party was responsible. Throughout this process, they will contact other parties to try and have them volunteer other information or even agree to a settlement. By seeking out the guidance of Cellino Law, you will have someone watching your back and protecting you.
Our team of attorneys will handle every legal aspect of the claim, allowing you the opportunity to rest and recuperate. There are several parts of the case that we will take care of for you, such as:
Talking to the Insurance Carriers
An insurance company is just like any other company, they want to make a profit. With this in mind, they will do everything in their power to reduce or deny your claim. In almost every case after an accident, they will try to contact the victim to have them either agree to a settlement or ask specific questions that will invalidate your initial claim. The lawyers of Cellino Law will ensure that no insurance companies bother you and they will talk to them on your behalf.
Trial and Settlement Negotiations
The truth of the matter is, most insurance companies plan on claims going to trial. The deal with law firms on an almost daily basis and they pretty well know which firms will fight and go to trial and which are going to accept an easy settlement. When we take your case, we believe right from the very beginning that we are going to trial and we will prepare for trial in an effort to maximize recovery. Our team of attorneys knows exactly what is required to win a case and gain the maximum amount of compensation.
Our primary goal is to put your mind at ease while answering all of your questions and concerns and offering advice on such topics as:
Exactly when you should make your initial claim.
What specific procedures need to be followed.
How to handle settlement offers from the insurance company.
What exactly makes an acceptable compensation offer from the other party.
How to deal with the insurance company, defendants, and their attorney in the courtroom.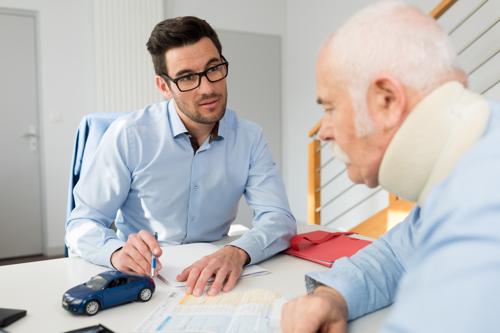 Our professional team of lawyers will be there every step of the way to answer every question you have about the filing process, levels of compensation, and even how to handle yourself in the courtroom. We are there for you to represent your best interest in court and will use every ounce of experience we have two ensure you get the maximum level of compensation.
Conducting Investigations
Throughout the process, we will collect various amounts of pictures, video footage, witness accounts as well as other evidence to help validate your claim. There are some cases that are going to be rather simple logger cases that require large amounts of evidence and preparation. Regardless of the size of the case, we will do all the heavy lifting for you and allow you to recover from your injuries.
Resolution of Disputes
Not every case is going to end up on trial. There'll be time for mediation and arbitration which can solve the vast majority of cases before there is a need for a trial. We'll explain the situation and if we believe you can reach a positive outcome for mediation. This can help save you time, money, as well as stress and more than likely, allow you to reach the settlement you deserve without the need for a trial.
Reaching Settlements
A settlement can be made at any point before or even during the trial. However, in most situations, a settlement is always going to be less than the maximum amount the court would award. However, as opposed to a judgment, a settlement is a sure thing. With the settlement, you know exactly how much money you are going to get as opposed to a trial where you don't know if you'll even get anything.
In the end, the decision to take a settlement is up to you. However, we will offer advice about your case and whether we think you have a chance of winning. Additionally, we will review the offer of the settlement with you and help you decide if it is truly enough to cover your current and future losses as well as the damage that has been done due to the accident.
Dealing With the Legal System
It is important to understand that there is a statute of limitations in personal injury matters, however, it is even more time-sensitive with no-fault applications. If you desire to make a no-fault claim, it is essential that your insurance is notified within 30 days of the accident. If it is not done within this time period, you are forbidden from putting in a claim for medical coverage, lost earnings as well as other losses.
Cellino Law knows exactly how serious a pedestrian accident is and will act quickly to ensure that your no-fault application is processed before the deadline. However, you must get in touch with us as soon as possible so that we have enough time to begin the process and ensure everything is handled efficiently and correctly.
While working with our team of pedestrian accident lawyers in Melville, NY, you are increasing your chances of gaining a positive outcome with your compensation claim. We are fully committed to your case and will work diligently to ensure you are able to get back your life before the accident.
What Are the Most Common Injuries in New York Pedestrian Accidents
It goes without saying that a pedestrian accident is always going to be severe. However, the severity of the accident will usually be dependent upon the speed of the vehicle. There will be other factors that are dependent upon the outcome including the general health of the individual, the impact upon the body, various types of injuries sustained amongst other factors.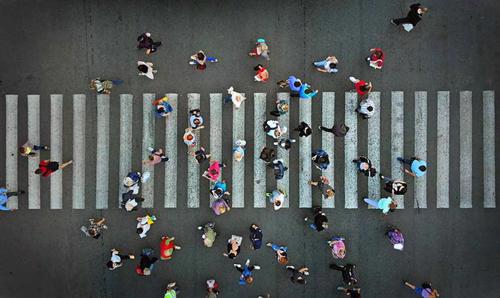 There are times that an accident may only leave behind minor injuries. In other cases, a similar accident can leave life-threatening injuries. Additionally, an individual may not always show their injuries on the outside, however, they can have serious internal injuries which is why it is absolutely essential for all involved to seek out medical expertise. Internal bleeding, concoctions, and organ damage are not that obvious, especially when an individual is full of adrenaline or in shock after an accident. However, some of the most common types of accidents a pedestrian may suffer include:
Dislocations or Soft Tissue Injuries
Broken Bones and Fractures
Loss of Limbs
Death
After an individual has been involved in a project or an accident if at all possible it is essential to try and take a photograph of any injuries before treatment. Seek out emergency services for medical advice and treatment and document every aspect of the process. Individuals are legally allowed to seek out compensation for their injuries regardless of the severity or type. Our pedestrian accident legal team is ready to assist you to seek out compensation for your injuries and distress that were caused due to the accident.
Time Limits for Pedestrian Injury Compensation in New York
Claims that are processed properly in an efficient manner are going to have the best chance of being awarded full compensation Of course, this claim should include proper and sufficient evidence as long as all proper procedures are followed. By law, individuals have three years to file a pedestrian accident claim where an individual has been found at fault. The specific timeframe for a no-fault claim 30 days following the accident.
Get Help From a Lawyer at Cellino Law
If you desire a claim, you must work with a reputable and experienced Melville personal injury lawyer. Cellino Law has a respected team of New York personal injury lawyers standing by ready to fight for you in the most aggressive manner to ensure that your interests are served.
To begin the process of filing a compensation claim for a pedestrian accident, call us today at 800-555-5555. Will do our very best to make this as stress-free as possible by taking on all of the tasks of dealing with insurance companies and the dependence attorney which will allow you the opportunity to focus on your health.
This letter is to thank Ms. Diane D'Andrea, assistant to Mr. George Gridelli, Attny for all the hard work, dedication, and attentiveness she showed during the representation of my case. She was always cheerful and ready to help in whatever way she could. All messages left for Mr. Gridelli were always relayed and Mr. Gridelli always promptly returned our calls. She was a very competent assistant. Cellino Law has proven to be a model of what legal representation should be. Throughout the 6 ½ years of this case, I have heard many horror stories from people with "bad lawyer stories." We consider ourselves to be very lucky to have chosen Cellino Law and will always recommend you to those looking for good, honest representation with a personal touch.

Joseph

Choosing the right attorney to represent you after an accident can make all the difference. This is no cliche. I recently experienced these words to live by first hand. After a tractor trailer rear ended me at high speed in 2017 I retained Allan Silverstein to handle my case. I quickly realized that bringing a lawsuit rapidly snowballs into a mountain of details that can make or break your results. Documents, case histories, doctor visits, bills, and lots of phone calls all need to be accurately kept track of if a successful outcome it to be attained. To complicate matters I reside in New York and the incident took place in New Jersey. Luckily, Allan was licensed in multiple states. I was fortunate to find Allan to handle this matter from the New York area. Armed with an accurate account of the facts Allan went to work on the difficult job of negotiating with the defending insurance company as well as my no fault carrier in order to obtain the best possible outcome for my set of circumstances. In a lawsuit communication is key and and events can be of a timely nature. Allan never failed to return my calls - usually the same day! He fought skillfully and respectfully to get me the best possible settlement. He is easy to deal with and a likeable down to earth guy. He always listened with compassion and respect to my issues. He guided me with objective understanding as well as a realistic analysis of the merits of my case. When we finally settled Allan got me a fair agreement beyond my expectations and negotiated with my doctors to make sure all my bills were paid. It was a great experience having Allan represent me. Quality work in any aspect of life is hard to find. Quality is what I got with Allan Silverstein. I highly recommend him if you find yourself in need of a personal injury attorney.

Theodore

I highly recommend Cellino Law to anyone involved in a car crash. I worked with Michael Lovecchio, and had a wonderful experience given the circumstances. He was very attentive, and got the best possible outcome I could have wanted.

Susan

Thank you for your time, effort, and hard work on my case. I appreciate your expertise and compassion. I never experienced what I went through and I would have been completely lost without you.

Martha

I am writing this letter to say how much I appreciate your services pertaining to my case. Your injury attorney took a hands-on approach and left me fully informed at all times as to where my case was going as well as how much ground we had to cover; leaving the final decisions in my hands but making sure that I knew all of the risks involved in the choices. I have dealt with a few law firms in my life on various different cases and this is the first time that I never had to call and/or track down my lawyer… because of this, I have and will continue to recommend Cellino Law to my friends and associates.

Denise

Thank you for all your help. It has been a long journey. At last, the light at the end of the tunnel. Also, thank Tom for the help and work he put in.

Ron