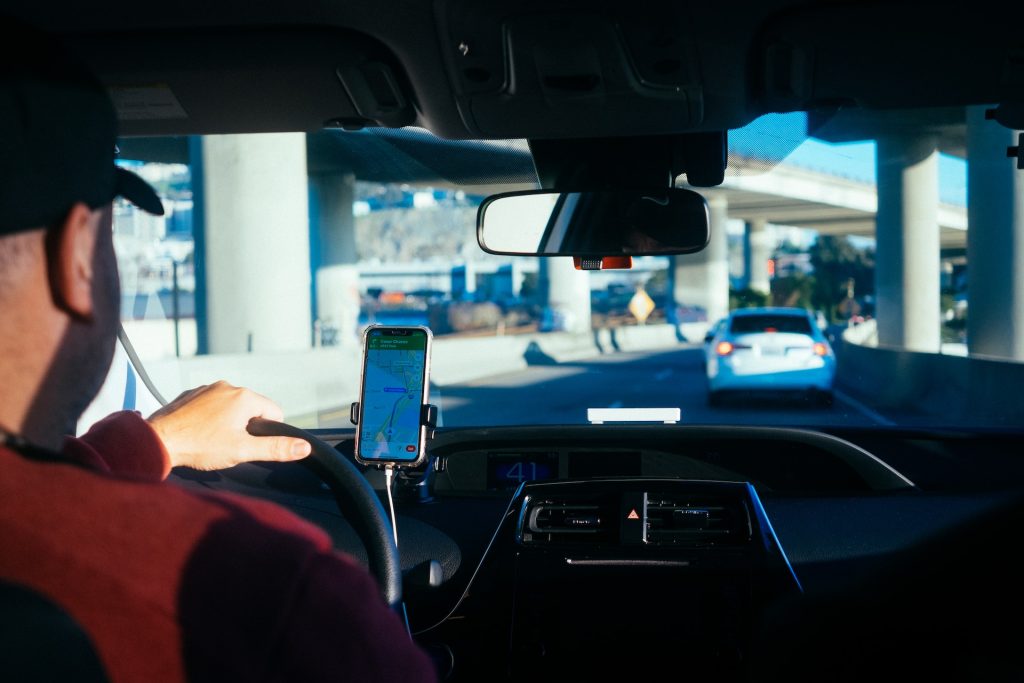 From the sharing economy sprung a wave of companies providing ridesharing services. Today, ridesharing is everywhere you turn in New York, and the drivers follow the same traffic laws as everyone else. However, where do you turn for compensation when an accident causing severe injuries and significant damage occurs? A rideshare accident lawyer can help.
What Makes a Rideshare Accident Different From Any Other Auto Accident?
Severe auto accidents can result in devastating financial and physical consequences, also affecting your mental health. The personal injury legal process in New York allows you to recover your losses through a fault-based system under certain circumstances, meaning you can file a claim with the at-fault driver's insurance provider. However, what happens if the at-fault driver works for a rideshare company? What insurance company is liable for your losses?
The potential for an outside liable party makes a rideshare accident different from a typical car crash. The largest rideshare companies are Uber and Lyft, and both provide insurance coverage for drivers and passengers under specific conditions, mainly based on how active the driver is with the app at the time of the crash. For example, Uber provides the following coverage for drivers:
Offline or inactive on the app. When an Uber driver is not online and accepting ride requests, their personal insurance policies cover them in the event of an accident.
Online and waiting for a ride request. When an Uber driver connects to the app but does not yet have a ride, Uber provides third-party liability that the driver's personal insurance does not cover. This includes $50,000 per person and $100,000 per accident in bodily injury liability, and $25,000 in property damage.
En route for pick up or while carrying passengers. Uber's insurance is fully active during a ride, providing $1 million in third-party liability coverage, uninsured/underinsured motorist bodily injury and as much as the cash value of a car in contingent comprehensive and collision coverage.
Lyft provides almost identical coverage under the same app activity stipulations, and these coverage limits apply to drivers working for Uber's delivery service as well.
Liability in a Rideshare Accident Case
When filing a claim with another party's insurance provider, proving liability falls on you. If the rideshare driver is responsible for the accident and fully engaged with the app when the collision occurred, you must file your claim through Uber's policy. This is often where rideshare accident victims face challenges because insurers for large corporations like Uber and Lyft have an incentive to diminish their responsibility and save money for both companies. This is often where having a rideshare accident lawyer is highly beneficial.
How Can a Rideshare Accident Lawyer Help You Build a Strong Claim?
Rideshare companies and their insurance providers have seemingly limitless resources, and it is in their best interest to avoid substantial payouts for severe auto accidents. As a result, the victims of negligent rideshare drivers sometimes face combative adjusters during an already stressful time. With the help of a rideshare accident lawyer, you can avoid this burden and shift your focus to healing. Consider the job duties of an accident attorney and how they benefit your claim.
Investigating for Proof of Negligence
The first thing your lawyer will do is investigate the accident to find the evidence needed to prove the three main components of negligence:
That the driver owed you a duty of care when the crash occurred
That the driver breached their duty of care by violating one or more traffic laws
That the driver's breach of duty directly resulted in the collision that caused your injuries
Depending on the circumstances of the accident, your attorney may comb the police report, reconstruct the accident scene with the help of an accident reconstruction expert, collect statements from eyewitnesses, and research the driver's traffic records. The goal is to provide a preponderance of the evidence, meeting the burden of proof in civil court.
Protecting Your From Large Corporate Insurers
When insurance companies assign an adjuster to handle your case, they prioritize protecting the company's best interests above all else. To do so, adjusters often utilize bad faith tactics to avoid paying a valid claim. For example, you should contact a rideshare accident lawyer immediately if you face any of the following issues:
They deny your claim and give you no explanation.
They ignore your communication attempts.
They misrepresent the policy to make it less supportive of the claimant.
They speak to you aggressively or with accusatory language.
They significantly undervalue your claim.
When you have legal representation, they handle all communication with the insurance company, and adjusters often avoid unprofessional conduct when dealing with an attorney.
Assembling Evidence to Support Damages
The value of your claim comes from the damages you can identify and prove. Without experience in personal injury law, you risk undervaluing your losses and receiving less compensation than you need. An experienced rideshare accident lawyer will help you identify all economic and non-economic damages available. These can include:
Your current and future medical expenses
The income you lost because of missed work opportunity, including loss of promotion and earning capacity
The cost of repairing your damaged property
The emotional and physical pain and suffering endured because of your injuries and treatments
Your lawyer may ask you to keep a post-accident journal to document your daily life and interview people close to you to prove how the accident and injuries diminished your quality of life. They also know how to assign a monetary value to losses with no absolute cost, such as pain and suffering or loss of enjoyment in life. Adequately valuing those losses can substantially increase your settlement or award.
Will New York's No-Fault Auto Insurance Policy Impact Your Claim From a Rideshare Accident?
New York is a no-fault state, meaning part of your obligatory insurance includes personal injury protection coverage. In the event of an accident, injured parties must turn to their own policies to recover damages for medical expenses and lost income. The problem with this policy is that PIP coverage is not always enough. So, to address that issue, New York has a serious injury threshold that allows anyone suffering from a severe injury to bypass their PIP insurance and file a fault-based claim. Qualifying injuries include broken bones, significant disfigurement, total disability for 90 days, permanently limited use of an organ or body member or significantly limited use of a body system or function.
Under the fault-based process, you can access non-economic damages and fully recover lost income. However, using PIP coverage, you do not have access to non-economic damages, and you cannot recover more than 80% of your lost income or more than $2,000 per month for a maximum of three years.
When Should You Contact a Rideshare Accident Lawyer?
If you suffered injuries or lost a loved one in a car crash involving a rideshare driver, you likely have questions about your right to compensation and who is liable for your losses. At Cellino Law, our team of car accident attorneys helps victims of negligent drivers in ridesharing accidents get the financial support they need to rebuild their lives. We understand the devastation these accidents can leave behind and will proactively address any challenges to your claim. Contact Cellino Law at (800) 555-5555 to schedule your free consultation today.
Now that reality has set in, I want to thank you for all your work and assistance in obtaining my settlement for the pelvic mesh. This money will make my life so much easier in the future. Medicare just isn't sufficient. I know that I will have enough to live on. I truly appreciate of your efforts. Thank you!

Loraine

Choosing the right attorney to represent you after an accident can make all the difference. This is no cliche. I recently experienced these words to live by first hand. After a tractor trailer rear ended me at high speed in 2017 I retained Allan Silverstein to handle my case. I quickly realized that bringing a lawsuit rapidly snowballs into a mountain of details that can make or break your results. Documents, case histories, doctor visits, bills, and lots of phone calls all need to be accurately kept track of if a successful outcome it to be attained. To complicate matters I reside in New York and the incident took place in New Jersey. Luckily, Allan was licensed in multiple states. I was fortunate to find Allan to handle this matter from the New York area. Armed with an accurate account of the facts Allan went to work on the difficult job of negotiating with the defending insurance company as well as my no fault carrier in order to obtain the best possible outcome for my set of circumstances. In a lawsuit communication is key and and events can be of a timely nature. Allan never failed to return my calls - usually the same day! He fought skillfully and respectfully to get me the best possible settlement. He is easy to deal with and a likeable down to earth guy. He always listened with compassion and respect to my issues. He guided me with objective understanding as well as a realistic analysis of the merits of my case. When we finally settled Allan got me a fair agreement beyond my expectations and negotiated with my doctors to make sure all my bills were paid. It was a great experience having Allan represent me. Quality work in any aspect of life is hard to find. Quality is what I got with Allan Silverstein. I highly recommend him if you find yourself in need of a personal injury attorney.

Theodore

Mark Kochanowicz is from far the best attorney you can have. Mark treats you like a friend more than a client. He truly cares and go the extra mile for you and your case, contacts you to update you in regards to your case and keep you informed at all times. Mark represented me twice and settled my cases for way more than I expected. I highly recommend Mark Kochanowicz because he is just the best on what he does!!! Thank you Mark!!!!

Maria

Cellino Law was a great company to work with. From the beginning they came out and met with my uncle and myself and assured us that everything would be taken care of from beginning to end our lawyer state and constant contact with us to make sure that everything would go smoothly and it did. I would definitely recommend anybody to go to Cellino Law for whatever help they need. And specifically please ask for the lawyer that we had Mr. Alan Silverstein. He was amazing and his staff was always attentive. Please go with them for your next law needs.

Eshaunda

I am so grateful for your expertise, patience, and perseverance which resulted with such a successful settlement regarding my car accident. I also want to let you know how impressed I was with you and your firm and I won't hesitate to recommend you to anyone who needs assistance from an accident. I truly appreciated your care and professionalism. Thank you again for your kindness and support

Lisa

Thank you for your help in settling the case of my father's accident. I could always count on you to answer my questions honestly and in terms I could understand. If all lawyers at Cellino Law are like you, I understand why they are an A-1 law firm.

Bedner