We all expect competent care from our doctors, nurses, and healthcare givers. However, this isn't always the case. Have you experienced a medical malpractice incident in New York? The negligence of a medical professional can lead to severe injuries, damages, and even death. You should contact an experienced New York medical malpractice lawyer today if you suspect you've suffered injuries due to medical negligence.
At Cellino Law, we have an experienced legal team that will provide legal assistance in your medical malpractice case. We handle all types of medical malpractice cases, including:
Surgical errors
Hospital negligence
Birth injuries
Emergency room errors
Misdiagnosis
Rest assured that our medical malpractice lawyers have the experience required for any medical malpractice case. With our excellent track record, we will fight to ensure you get the compensation you deserve. We will build a strong defense for your case, ensuring we protect your rights as a patient and client. Reach out to us today at (800) 555-5555 to speak to one of our representatives about your medical malpractice case.
What is Medical Malpractice?
Medical malpractice occurs when an action or omission by doctors, pharmacists, nurses, and hospitals causes a patient's death or injury. Licensed healthcare professionals must rightly execute their duties to patients. Medical negligence implies that a healthcare professional disregarded accepted standards while providing medical care. Simply put, a medical practitioner who doesn't follow all necessary procedures while treating you commits medical malpractice.
It is essential to find out more about the grounds for a case before filing a claim. Medical negligence takes many forms. Negligence is critical when proving the grounds for a case. You may be able to hold a medical professional liable under New York state law if his or her actions amount to medical negligence. Here are some leading causes of medical negligence:
Over and under treatment
Misdiagnosis
Mistaken patient identities
Inadequate skills
Failure to diagnose
Improper transfusions
Severe drug events
Wrong-site surgery
How do I Know if I Have a Medical Malpractice Claim?
There are stringent regulations in New York surrounding medical malpractice cases. You need to seek legal counsel from an experienced medical malpractice lawyer to determine whether you have a medical malpractice claim. A lawyer should prove these four elements to secure compensation for an injured patient:
Doctor-Patient Relationship
A medical malpractice attorney should prove that a doctor-patient relationship existed in order to prove medical negligence. They should provide evidence that an injured patient hired a doctor, and the two parties reached an agreement. There should be proof that the physician treated you directly. He or she should be linked to your medical care.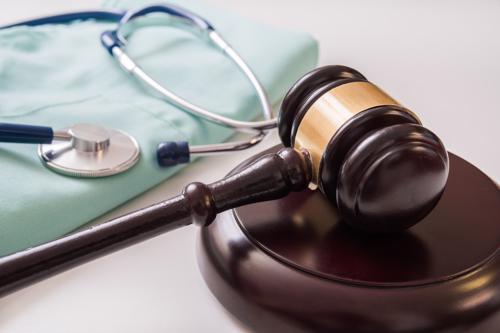 Negligence
You may not have a medical malpractice case if you sue a medical professional or institution simply because you are displeased with your treatment or results. Proof of negligence in your treatment or diagnosis must be evident. New York state law requires the opinion of an expert witness, such as a surgeon, to prove the defendant's negligent actions.
Causation
The negligent actions of a medical professional should have caused the injury. It's difficult to prove this point if a patient was already injured or sick before the doctor's involvement. A competent medical malpractice lawyer should prove the direct relationship between the doctor's negligence and the injuries and damages. Maintaining documentation can be vital in unraveling the exact issues linked to negligence. At Cellino Law, we have access to expert medical witnesses who can offer testimonies to prove negligence.
Damages
A patient could sue a doctor if his or her performance led to specific damages. There has to be proof that a doctor's actions were below expectations, leading to a patient's suffering. A patient can sue a medical professional for damages or losses such as mental anguish, lost work, and medical expenses.
Who can be Held Liable for a Medical Malpractice Claim in New York?
Under New York state law, you may have a legitimate medical negligence claim for injuries or damages against a negligent medical professional. People often think that medical malpractice revolves around a doctor's negligence. In reality, all healthcare providers can be held liable for negligence. Here are some parties that can be held responsible for medical malpractice in New York:
Hospitals
Doctors
Surgeons
Nursing homes
Medical facilities
Radiologists
Emergency room staff
Physician assistants
Nurses
Pharmacists
Specialists like neurologists, gynecologists, cardiologists, and obstetricians
In some instances, negligence can be caused by more than one party. For instance, it is the legal responsibility of hospitals to make sure they hire competent professionals. A hospital's administration could be liable for hiring incompetent staff.
You deserve to know who caused your injuries. Our legal team at Cellino Law will thoroughly investigate your medical negligence case. We will go above and beyond to unearth what happened and the parties responsible. Then, we will seek compensation for all your damages and injuries.
What Damages Can I get From a New York Medical Malpractice Claim?
Every resident of New York deserves quality medical treatment when injured or sick. You risk jeopardizing your health when you get negligent medical treatment. The actions and omissions of a medical professional can be expensive and emotionally draining.
Cellino Law will fight to get you the compensation you deserve. The settlement will cover damages, including:
Economic Damages
These damages are issued to an injured patient to cover financial burdens and losses caused by the defendant's negligence. They include:
Medical expenses (past and future)
Lost wages
Loss of earning capacity
Non-Economic Damages
These damages are typically hard to quantify. They vary from case to case. Non-economic damages don't have an intrinsic financial value. They include:
Loss of life's enjoyment
Pain and suffering
Body part loss or impairment
Punitive Damages
These damages are awarded in rare cases when the malicious, fraudulent, or reckless actions of the defendant are evident. They are awarded when compensatory damages are deemed inadequate for the extreme recklessness of a doctor. For instance, punitive damages may be awarded if a medical practitioner sexually assaults a patient under anesthesia.
What is the Statute of Limitations for Medical Malpractice Claims?
It would be best if you always acted fast since you have limited time to file a medical malpractice case in New York. The state's time limit is two and a half years (30 months) from when the malpractice was identified to file a claim. In the event a foreign object is left in your body, you have one year from when you found out about the mistake to file a claim.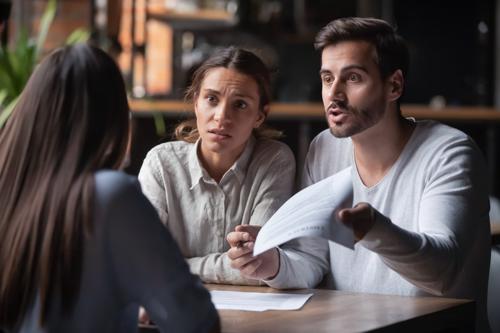 Unsure how long you have to file a claim? Don't fret; reach out to our medical malpractice lawyers to find out more about New York's statute of limitations.
How Can a Lawyer Help my Medical Malpractice Claim?
Medical malpractice claims are different from other personal injury claims since two areas of complicated litigation are intertwined. They require an experienced lawyer's attention and skill. The strength of your case may depend on your attorney's ability to prove negligence. At Cellino Law, our legal team will help you with your medical malpractice claim through:
Documentation
Records such as medical bills, insurance policy information, and other medical records are essential for your case. Our legal team will gather all relevant records about your case. They will help us understand your case and build a strong defense.
Investigation
At Cellino Law, we thoroughly investigate all our medical malpractice cases. We will go through all the data to come up with the best defense for your claim. We determine your claim's value as well as the potentially liable parties.
Negotiation
You require skilled negotiators to get the best compensation for your medical negligence case. We can negotiate with the defense outside the court to get you the compensation you deserve. Still, we are prepared to go to trial if out-of-court negotiations hit a snag.
What Will it Cost To Hire a Lawyer For a Medical Malpractice Claim?
Cellino Law works on a contingency basis. You don't have to pay us until we recover compensation for you. Our payment comes from a percentage of the settlement of your medical malpractice case. Nothing is preventing you from getting the legal help you need.
Contact Cellino Law Today
Finding out that your trusted New York healthcare provider is negligent after performing a procedure can be traumatic. You need the legal assistance of competent medical malpractice lawyers during such times.
Cellino Law can provide immediate legal assistance for your medical negligence claim. We have a wealth of experience in handling medical malpractice cases. We work closely with patients and their families to help them get the financial help they need. What's more, we offer our legal services on a contingency basis.
No patient deserves harm from the actions or omissions of a negligent doctor. Contact our injury law firm today if you have been a victim of medical malpractice. Our team will talk to you about your legal options. Still, remember there are time limits to these cases. Call Cellino Law at (800) 555-5555 to speak to one of our representatives about your New York medical malpractice case.
Thank you for your time, effort, and hard work on my case. I appreciate your expertise and compassion. I never experienced what I went through and I would have been completely lost without you.

Martha

Cellino Law was a great company to work with. From the beginning they came out and met with my uncle and myself and assured us that everything would be taken care of from beginning to end our lawyer state and constant contact with us to make sure that everything would go smoothly and it did. I would definitely recommend anybody to go to Cellino Law for whatever help they need. And specifically please ask for the lawyer that we had Mr. Alan Silverstein. He was amazing and his staff was always attentive. Please go with them for your next law needs.

Eshaunda

This letter is to thank Ms. Diane D'Andrea, assistant to Mr. George Gridelli, Attny for all the hard work, dedication, and attentiveness she showed during the representation of my case. She was always cheerful and ready to help in whatever way she could. All messages left for Mr. Gridelli were always relayed and Mr. Gridelli always promptly returned our calls. She was a very competent assistant. Cellino Law has proven to be a model of what legal representation should be. Throughout the 6 ½ years of this case, I have heard many horror stories from people with "bad lawyer stories." We consider ourselves to be very lucky to have chosen Cellino Law and will always recommend you to those looking for good, honest representation with a personal touch.

Joseph

I am so grateful for your expertise, patience, and perseverance which resulted with such a successful settlement regarding my car accident. I also want to let you know how impressed I was with you and your firm and I won't hesitate to recommend you to anyone who needs assistance from an accident. I truly appreciated your care and professionalism. Thank you again for your kindness and support

Lisa

Thank you for your help in settling the case of my father's accident. I could always count on you to answer my questions honestly and in terms I could understand. If all lawyers at Cellino Law are like you, I understand why they are an A-1 law firm.

Bedner

We want to send a big "Thank you" from the both of us. We know you both fought for us and did a great job with our case. You did it in a timely manner and we appreciate it.

Kerrijo & Jerry