Hip replacement is a medical procedure that involves replacing a bad joint in your hip with an artificial one. Anyone may need hip replacement surgery. Several studies have found out that the majority of the people who need hip replacement surgery are either above 55 years or have arthritis.
You may need hip replacement surgery if:
You experience pain during and after activities.
Bones in the hip joint are touching.
Your hip joint occasionally stiffens.
There is swelling around the hip joint.
Unfortunately, while some knee and hip replacements don't have issues – other than the typical risks associated with the surgery – others cause complications and more problems than they solve. Patients who suffer pain, injury, or illness as a result of a defective knee or hip implant can pursue compensation from the manufacturers of the medical device. Speaking with an injury attorney could help you figure out a course of action for your New York hip replacement lawsuit.
It's not required to know the type of knee or hip replacement implant that was used. Contact Cellino Law at (800) 555-5555 to find out if you may be eligible for a hip replacement individual or class action claim. No fees unless we win!
Hip Replacement Risks
If a hip replacement procedure goes wrong, it can threaten your overall health and even your life! Some of the typical risks associated with hip implants are:
Blood Clots
After a hip replacement surgery, you risk blood clotting in the veins of your leg. If a blood clot finds its way to the heart, lungs, or brain, it can be dangerous and deadly.
Infection
You risk getting infections in the deep tissues around your implant and incision after hip implant surgery.
Fracture
During hip replacement surgery, you risk fracturing your hip joint. Prominent fractures may need to be rectified using metal plates, screws, wires, or bone grafts.
Dislocation
If the replacement is defective, the implant's prosthetic ball may pop out of its socket, causing dislocation. Hip dislocation is uncomfortable and painful, but it can be rectified without surgery. However, you will need anesthesia to manipulate the hip back in place.
Different Leg Lengths
Having a hip implant can change a leg's length because muscles in the pelvic area can contract.
Loosening
Over time, your hip implant may loosen, causing discomfort and pain. You may be forced back into surgery to fix the issue.
Nerve Damage
You risk damaging the nerves around the implant during surgery. This rarely happens, though.
Hip Replacement Injuries Caused by Defective Components
Cellino Law handles many defective medical device lawsuits. Here are some of the issues that a defective hip replacement can cause: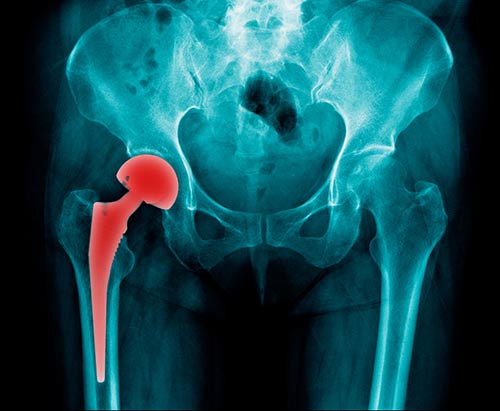 Metallosis
This occurs when you are going about your activities, metal components in the hip implant rub against each other. This friction releases metal debris, which gets into your bloodstream, causing metallosis. Metallosis is practically metal poisoning.
Osteolysis
Hip implants may cause progressive destruction to the bone tissues surrounding your implant. The bone tissues become soft and weak as they lose calcium.
Hip Replacement Recalls
Hip replacement recalls happen when either the manufacturer decides to voluntarily remove the device(s) from the market or the Food & Drug Administration steps in to do it on the manufacturer's behalf. Hip replacement recalls can either be voluntary(when the manufacturer pulls their device from the market) or mandatory(when the FDA intervenes).
The manufacturers of these devices are legally obliged to do a proper job when designing, manufacturing, and testing their devices before releasing them to the market.
The Consumers' Union discovered that 578 recalls were made by six major hip replacement manufacturers, namely, DePuy, Smith & Nephew, Biomet, Stryker, Wright, and Zimmer. Out of these brands, Stryker made 231 recalls, the highest amongst the six brands, while DePuy made 150 recalls to come in second place.
Hip replacement devices that have been recalled include:
ASR Acetabular & Resurfacing System by DePuy
In 2010, DePuy voluntarily recalled their ASR Acetabular & Resurfacing System after an uncirculated document from the United Kingdom joint registry disclosed that the devices were defective and less durable than the older ones. Later in 2012, news came in that DePuy already knew that 40% of their ASR Acetabular implants would develop faults in 5 years.
Rejuvenate and ABG II Hip Recall by Stryker
In July of 2012, Stryker voluntarily recalled their Rejuvenate and ABG II devices. This was only three years after the FDA approved the devices. Stryker recalled the product after newly received information revealed that the hip implant's metal components rubbed together, releasing metal debris, which caused metallosis and, subsequently, inflammation. Two months before the recall, Stryker released an urgent notice to hospitals and doctors that the Rejuvenate and ABG II device caused adverse reactions in the local tissues.
R3 Acetabular Hip Systems by Smith & Nephew
The R3 Acetabular device was released in Australia and Europe in 2007 and later in the U.S in 2009. Smith & Nephew issued a global recall on all the R3 Acetabular tools because of its metal liner. The company had marketed the metal liners as water-resistant and durable, but after numerous complaints of the implants failing, loosening, causing pain, and dislocating, the R3 Acetabular was recalled. By this time, 3000 to 4000 Americans had received the defective R3 Acetabular.
Durom Cup by Zimmer
The Durom Cup was launched in 2006. In 2010, Zimmer stopped manufacturing its Durom Cup. Some two years prior, Zimmer had recalled the Durom Cup temporarily after very many complaints of the device's faultiness. While Zimmer faulted doctors for the devices' failure to cite the device's improper implantation, the FDA faulted Zimmer for misleading and false labeling. Before the Durom Cup got recalled, over 12,000 Americans had been issued with the device.
Ongoing Lawsuits Against Hip Replacement Manufacturers
Up to date, there are more than 29,000 hip replacements lawsuits. Hip manufacturers like DePuy, Stryker, Zimmer Biomet, Wright, and Smith & Nephew have to bear the brunt for their defective devices. These manufacturers have been named in thousands of lawsuits.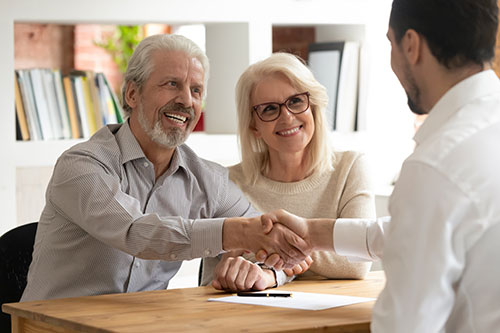 Lawsuits Against DePuy
DePuy faced its first lawsuit in 2010. Although DePuy has settled thousands of suits for its hip replacement devices, thousands more are either on appeal or active. Most of the claims filed against DePuy involve two of their devices, the Pinnacle and ASR hip replacements. By July 2019, DePuy had been named in 10,176 lawsuits for its Pinnacle device, of which 9,893 are still pending.
Lawsuits Against Smith & Nephew
In 2017, lawsuits against Smith & Nephew for its BHR and R3 Hip Implants were grouped into one litigation. As of 2019, 587 out of 609 lawsuits were pending. No settlements or verdicts have been made as the suits are either still active or in their pre-trial stages.
Lawsuits Against Stryker
Most of the lawsuits against Stryker have targeted LFIT V40 Femoral Head, Rejuvenate and ABG II Hip Replacements, and Tritanium Acetabular Shells. Stryker made an initial settlement in November 2018 for its LFIT V40 Femoral Head in Massachusetts. The settlement for this lawsuit is still ongoing. For the Rejuvenate and ABG II, 1,216 out of 3,546 suits are still unsettled. From 2014 – 2016, Stryker made a 1.4 billion dollar settlement in Minnesota.
Lawsuits Against Zimmer
Zimmer faced 750 lawsuits for its Durom Cup device, 516 are unsettled. Zimmer parted with 314 million dollars to settle all the lawsuits. By July 2019, the company faced another 113 lawsuits for its Zimmer M/L Taper Hip Prosthesis and Versys Femoral Head. The suits are still in the early phases of litigation, so no settlement or verdict has been reached.
How Long do I Have to File a New York Hip Replacement Lawsuit?
Individual and class action claims are being reviewed for patients who received a knee or hip implant since 2006 and have required additional treatment or correction surgery as a result of a recalled/defective knee or hip implant.
There is a time limit – the statute of limitations – for filing a lawsuit for pain and injuries suffered due to a defective knee or hip implant in New York. Therefore, act quickly to make sure you don't miss out on protecting yourself and your family. Call Cellino Law and request a free case evaluation and consultation.
How Do I Know if my Hip Implant is Defective?
Your hip implant should serve you for 10-20 years. That does not necessarily mean that there are no chances of the replacement failing. Metal on metal replacements, in particular, are known to have a very high failure rate. A defective hip implant may require you to undergo corrective or revision surgery. You may experience:
Pain in Your Hip
A defective hip implant is likely to cause you pain in your pelvic or hip area. Listen to your body for any pain around the hip region. Pain is a clear sign of a defective hip implant.
Difficulty in Walking or Standing
When your hip implant is defective, simple activities like standing or walking become difficult. Any daily activity that requires you to bear weight on your hip causes you pain.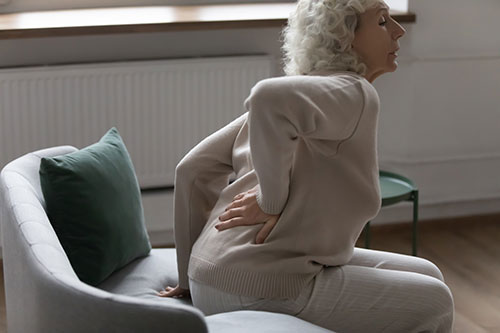 Weird Sounds in Your Hip
A correctly working hip implant should not make any weird noises like popping, squeaking, or clicking. If you experience funny noises in your hip, then it might be defective.
Blood & Metal Poisoning
Hip replacements comprise plastic and metal components. When metal components rub on each other, they release debris that gets into your bloodstream, causing metallosis. Metallosis is metal poisoning, and it is characterized by:
A metal taste in your mouth, especially at dawn
Blurred vision
Color-blindness
Poor hearing/ ringing in your ears
Impaired cognition and memory problems
A high amount of metal ions in your blood
Bone loss
Other complications resulting from defective implants include:
Inflammation
Decreased mobility
Fractures
Joint stiffness
Vulnerable to infection
If you experience a defective hip implant's side effects, a lawyer can help you file a lawsuit against the manufacturers to get compensation.
How Much Will a Lawyer for my Hip Replacement Case Cost?
You will pay nothing if you are not compensated after the New York hip replacement lawsuit. But, if your lawyer contests your case successfully and recovers money from the settlement or verdict, you will pay a contingency fee – a percentage of the recovered compensation.
Speak With a New York Hip Replacement Lawyer Today
Hip replacements should help you lead a healthier and happier life, not make your life a living hell. If you are having complications after a hip replacement surgery, do not suffer silently. You are entitled to compensation.
At Cellino Law, we understand that many people are not aware of the exact device or component used during the surgery, or whether the components have been recalled. That's why we provide free no-obligation case evaluations and consultation to help you know if you may be entitled to hip replacement compensation.
Contact us at (800) 555-5555 so we can guide you through the process of filing a New York hip replacement lawsuit.
This letter is to thank Ms. Diane D'Andrea, assistant to Mr. George Gridelli, Attny for all the hard work, dedication, and attentiveness she showed during the representation of my case. She was always cheerful and ready to help in whatever way she could. All messages left for Mr. Gridelli were always relayed and Mr. Gridelli always promptly returned our calls. She was a very competent assistant. Cellino Law has proven to be a model of what legal representation should be. Throughout the 6 ½ years of this case, I have heard many horror stories from people with "bad lawyer stories." We consider ourselves to be very lucky to have chosen Cellino Law and will always recommend you to those looking for good, honest representation with a personal touch.

Joseph

I just want to let you know that I did receive my settlement check. More importantly, I want to thank you again for all you did for both me and my family. I could not be more pleased with my experience at Cellino Law. From the moment I first spoke with you I felt comfortable - you took a sincere interest in my case, clearly explained the process and effected a quick settlement. From this day forward, when someone asks if I can recommend a good lawyer I will, without hesitation, say "Cellino Law". Thanks again.

Walter

Joe and I just wanted to send you this note thanking you for the professional way you handled our lawsuit. Your kindness was extremely appreciated in a very difficult time. When we found out the people that caused the accident had no insurance, we thought our chances of receiving any settlement was nonexistent. Once we met with you and released you were able to help us our minds were put at ease. Your aggressive manner of handling the case exceeded our expectations. Please feel free to use us as a reference. Thank you so much and best wishes,

Danielle and Joe

I want to thank your law firm for settling my lawsuit where others failed. You treated me with the utmost respect and care, because of your law firm the dream of owning my own home finally came true. For the first time in a long time, we're living out our dream home. Thank you a million times over. Thank you for making my dream come true.

Marcy

We'd like to thank you for all the assistance and time you spent on our case. Your professionalism and honesty will always be appreciated. The staff was always courteous and we were always impressed with your accountability. Your passion and dedication will never be forgotten, nor will you.

Sarah

Now that reality has set in, I want to thank you for all your work and assistance in obtaining my settlement for the pelvic mesh. This money will make my life so much easier in the future. Medicare just isn't sufficient. I know that I will have enough to live on. I truly appreciate of your efforts. Thank you!

Loraine