Car Crash? Call Cellino
If you or a loved one have suffered a personal injury in Buffalo, you'll need a skilled personal injury attorney by your side. At Cellino Law, our injury attorneys have decades of hard-fought experience to help ensure you receive the compensation you're entitled to after an accident.
AVAILABLE 24/7
NO UPFRONT FEES
FREE CASE EVALUATION
NO FEES UNLESS WE WIN!
CHOOSE CELLINO LAW FOR YOUR PERSONAL INJURY CASE IN ROCHESTER, NY
There is never a good time for an unexpected injury, and when the damage is caused by the negligence or recklessness of someone else, it can be especially frustrating. Personal injury lawyers help people who have been injured in an accident due to the actions of another person. Whether it's an unsafe construction site, workers compensation claim, or a car accident, the financial burden from medical bills, combined with the stress of recovery takes its toll. A Rochester personal injury attorney can help relieve the pressure caused by an accident by helping victims through the legal process of personal injury claims.
The Rochester, New York personal injury lawyers at Cellino Law are a dedicated team of experienced personal injury attorneys committed to serving Rochester and ensuring justice for accident victims. If you have been injured, Cellino Law offers you a free consultation to discuss your case. Call 24 hours a day, 7 days a week for assistance at (800)555-5555.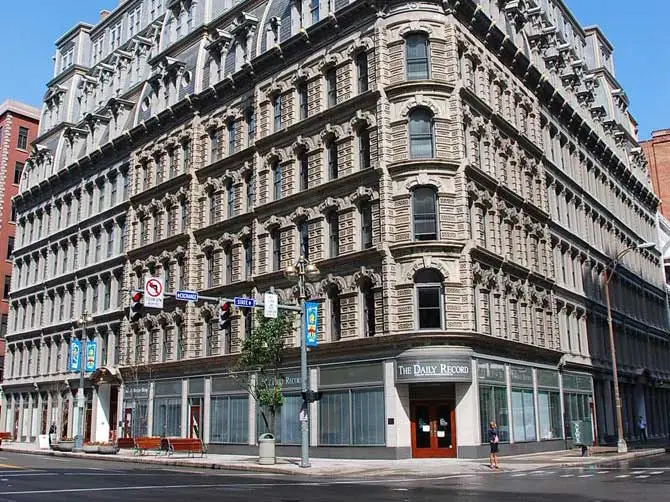 ROCHESTER, NY PRACTICE AREAS
ROCHESTER, NY PRACTICE AREAS
Rochester Personal Injury Lawyers
Personal injury law in New York includes rules and statutes that govern injury cases. A law firm specializing in personal injury in Rochester, New York can help victims successfully navigate the complicated process of settling their claim. New York state personal injury rules include time limits for filing a claim. These time-sensitive rules, called statute of limitations, must be strictly adhered to or risk your case being refused and compensation denied. Other rules include a comparative negligence rule, which may limit the amount of compensation you are entitled to. In Rochester, NY, consulting with an attorney as soon as possible after an accident will ensure you the greatest compensation for your injuries.
Rochester Car Accident Attorneys
In 2019 there were 447,021 motor vehicle accidents in the state of New York. Tragically, there were 881 fatalities, and 121,068 injuries for the same year. The neighborhoods and streets in Rochester can be dangerous for drivers and pedestrians alike, exposing people to serious personal injury and even death.
Common causes of motor vehicle accidents include:
Weather
Running Red Light
Motor vehicle accidents include car accidents as well as truck, and motorcycle accidents. Motor vehicle accidents are often caused by someone else's negligence or illegal behavior like speeding or texting and driving. If you have been injured in a car accident it is important to contact a Rochester personal injury attorney for assistance. Victims of personal injury accidents are more likely to receive fair compensation in New York with the help of a personal injury attorney.
Insurance companies are motivated to settle quickly and for the least amount of money possible to limit their liability. They are looking out for their own best interest and not what is best for the victim. Insurance adjusters may bully or use high-pressure tactics to get victims to accept a low ball offer and settle the case. The personal injury lawyers at Cellino Law will negotiate with the insurance company on your behalf. Our attorneys are familiar with the tactics of insurance companies and will not be intimidated. The personal injury attorneys at Cellino Law are not afraid to take a case to court and will not hesitate to do so, if it is in your best interest. Don't settle for less than you deserve for your injuries. Contact Cellino Law today.
Rochester, NY Medical Malpractice Attorneys
When you are sick or injured you turn to medical professionals for help. You trust that the doctors, nurses, hospitals and other health care providers will use their extensive knowledge and skill to help you feel better. If the result of medical intervention isn't what you expected or hoped it would be, you may wonder if you have a medical malpractice personal injury case. In New York state, medical malpractice cases must meet the standard of negligence.
Medical negligence is when a health care worker, doctor, surgeon, hospital staff etc. fails to meet the accepted standards of care for the medical profession, and as a result of that lack of care, you suffer injuries, your condition worsens or the prognosis is poorer. In order to have a legitimate Rochester, NY personal injury claim involving medical malpractice, you must prove that negligence occurred and you suffered injuries as a result. A medical outcome that is not what you hoped for is not always the result of medical malpractice.
For a medical negligence case to be successful in Rochester, New York it is critical that victims seek competent legal assistance from a law firm. Personal injury attorneys with experience in medical malpractice will provide evidence of the three main tenets governing medical negligence personal injury cases.
Proof the victim was under the care of medical professionals.
That the medical professionals failed to provide the standard of care.
As a result of the lack of care or negligence, the victim suffered injuries or death.
Common causes of a medical personal injury include diagnosis errors, wrong or harmful treatments, failure to treat, childbirth errors, surgical mistakes or accidents, anesthesia accidents, prescription drug and medication errors. Personal injury attorneys in Rochester help victims recover damages due to medical injuries.
Diagnosis Errors
Misdiagnosis occurs when a patient has a condition that is misidentified and treated as something else, causing the real condition to go untreated and worsen.
Delayed diagnosis happens when a medical professional fails to identify an illness, disease or condition in a timely manner AND the delay causes the condition to worsen or the outcome to be poorer.
Failure to diagnose a condition or illness because of improper testing, faulty lab work or improper evaluation can lead to a significantly worse outcome and cause tremendous harm to the patient.
If you or a family member have been injured due to the negligence of a doctor or other trusted medical professional, contact a personal injury law firm with experience in these practice areas. Injuries from medical mistakes require an injury lawyer with the knowledge and experience to successfully prove your case.
Cellino Law is a team of personal injury attorneys dedicated to helping people injured by medical accidents. The legal protection afforded the medical establishment can make proving liability in these practice areas challenging without an experienced law firm on your side. Cellino Law has a 60 year history with lawyers that specialize in these types of injuries.
Rochester, NY Personal Injury Attorneys Practice Areas
Personal injury law encompasses all accidents that involve negligence resulting in injuries. Common practice areas for Rochester personal injury attorneys include but are not limited to:
Construction site accident
Truck accidents
Motorcycle accidents
Workers compensation claims
Healthcare injuries
Wrongful death claims
Nursing home abuse
Being injured in an accident is life-altering, with physical and legal ramifications affecting your quality of life for possibly years to come. The accident attorneys at Cellino Law, help accident victims in Rochester and the surrounding areas recover from the financial burden an accident creates.
Contact Cellino Law for help with your case. (800)555-5555
Historic Rochester NY
Historians generally agree that Rochester, New York was America's first "boomtown." Since its earliest days as a frontier settlement, Rochester has been at the forefront of industry, culture, and social reform as well as conflict. Today, Rochester is the center of a metro region of more nearly 2 million people, stretching from Buffalo in the west to Syracuse in the east. The city is also the gateway to Upstate New York's scenic Finger Lakes, a geologic feature resulting from Ice Age glaciation.
Rochester offers a wealth of attractions that include museums and historic sites, scenic neighborhoods, regular music and arts festivals (the Eastman School of Music is regarded as one of the finest conservatories in the U.S.), and several unique restaurants. When motoring in the area several hazardous roads require drivers to take extra precautions.
A Rich History
The earliest recorded settlers in the Rochester area were Seneca Native Americans, whose claim was extinguished by the 1719 Treaty of Big Tree. The land around Rochester changed hands several times, and very few white settlers lived in the area before Colonel Nathaniel Rochester and his partners began to lay out the original city in 1811. The city was born in 1817 when several tracts of land were joined together to form the Rochester Village. Within four years, the population had grown from 15 to over 2,500. Rochester was named the seat of Monroe County in 1821.
Rochester got another growth spurt from the arrival of the Erie Canal, giving the town access to major ports and trade routes. The area was a center of the great "Market Revolution" of the 1820s and 30s; by 1838, Rochester's population was closing in on 20,000. It was home to so many wheat mills that it became known as the "Flour City." Within 20 years, however, flour production had moved on and was replaced by a nursery industry. Hence, its nickname changed slightly to "Flower City."
Political and Social Change
During the mid-19th Century, Rochester was near the center of numerous social and political movements. In 1847, African-American orator and anti-slavery activist Frederick Douglass founded The North Star, an Abolitionist newspaper that had eventually boasted 4,000 subscribers in the U.S., Europe and the Caribbean. Rochester was also the birthplace of Susan B. Anthony, a woman who dedicated her life to the cause of women's suffrage. Toward the end of the century, Rochester was home to anarchist and labor activist Emma Goldman, whose ideas, considered radical and even dangerous at the time, laid the groundwork for modern feminism.
Center of Industry
The years following the American Civil War saw many industries created in Rochester. Many of the companies founded during that time continue to exist, including Eastman-Kodak and Bausch and Lomb. During the early 20th Century, Rochester became a textile and clothing center, especially for men's clothing styles. Rochester also boasted one of the first automobile manufacturers in the U.S.
Today, the city of Rochester is home to approximately 211,000 residents, along with 1.7 million living in the surrounding metro area.
Landmarks and Places to See
As noted earlier, the city of Rochester has a large number of museums and other attractions for art lovers, history buffs, and people simply looking to enjoy themselves. An excellent place to start is the Heritage Trail. This is a well-marked walking route, along which visitors will find 15 historical markers explaining various events and places of significance. The Heritage Trail starts at the Susan B. Anthony home on Madison and currently terminates at the Erie Canal Aqueduct Bridge on West Broad Street.
Monroe County is also home to several wineries, four of which are around Lake Canandaigua, one of the scenic Finger Lakes. You can either drive the route in your own vehicle or avail yourself of a guided bus tour for a nominal fee.
Staying Safe in Rochester
When walking in Rochester, certain intersections are known for a high rate of pedestrian accidents. According to a local news source, four intersections pose a particular danger for pedestrians and cyclists. These are:
Lexington Avenue & Mount Read Boulevard
Lake Avenue & Driving Park
Lake Avenue & Smith Street
Dewey Avenue & Ridge Road West
Over two years between January 2015 and December 2016, there were over 20,000 accidents at intersections in and around Rochester, nearly 5,600 of which involved injuries.
Rochester is at the midpoint of the 450-mile-long Great Lakes Seaway Trail, which runs along the shores of the St. Lawrence River, Lake Ontario and Lake Erie. Since 1996, this route has been designated a National Scenic Byway by the U.S. Department of Transportation. It is not a single highway, but rather a series of different roads winding their way along the shoreline. Some of these narrow two-lane roads, so if you see something of interest, it's best to pull over rather than to take your eyes off the road for any length of time.
Staying Safe on Monroe County Highways
You can avoid accidents and injuries while motoring or walking in and around Rochester and Monroe Country by following a few common-sense rules:
Observe Speed Limits
In 2017-19, there were more than 750 fatal car accidents in New York in which speeding was a major factor. These accidents accounted for nearly 30 percent of all traffic fatalities. When touring the area, be mindful that most roads in rural Monroe County are narrow and twisting.
Avoid Alcohol
20 percent of accidents during the aforementioned period involved intoxicated driving. The legal limit in New York is .08 percent, but even .02 percent can impair a person's driving ability.
Avoid Distractions
Distractions accounted for 13 percent of New York traffic fatalities. Either turn off your cell phone or use a hands-free device.
Be Seen
If you are a motorist, turn on your lights, even during the day. If you are a cyclist or pedestrian, wear bright clothing and assume motorists cannot see you.
Following these simple safety rules will help ensure your visit to historic Rochester is enjoyable and memorable.
Is Rochester, NY a Good Place to Live In?
Finding a good place to live is not an easy task. While every family situation is different, there are a number of important factors such as housing, safety, and employment that all need to be considered before planning a move.
With over 1 million people calling the Rochester metropolitan area home, it begs the question: Is it a good place to live? Let's look at how Rochester ranks in the important factors listed above.
Housing
Cost of living in Rochester is one of the big draws of the city. As of 2022, It is an affordable place to live, especially for families, with median home prices over $100,000 cheaper than the national average.
Rent prices as well are more affordable than the national average, with median gross rent in Rochester proper between 2016 and 2022 being $875. This is in sharp contrast to median rent prices for the top 50 metropolitan areas in the US, which reached an all-time high of $1,849 in May 2022, according to some realtors.
While home prices and rent costs are considerably lower than in other areas, one downside to these low prices is that Rochester sees one of the highest property taxes in the United States. In 2021, the effective property tax was at 2.22 percent, with residents paying on average just over $5,000 in property taxes. The property tax rate is higher than the national average, and a far cry from some of the lowest in the nation, such as Honolulu which costs only 0.25 percent.
Safety
Safety is another important factor to look at when determining whether a city is an ideal place to live in. Crime Grade gives the Rochester metropolitan area an overall score of 'A', with most neighborhoods experiencing less crimes than the average in the US. When compared to the Crime Grade of neighboring New York cities such as Buffalo, Syracuse, and Albany, Rochester has the best score.
While the city had a high grade overall, Rochester scored poorly for "other crimes," with drug crimes and vandalism having high incidence rates.
Employment
Of course, for many, being able to find sufficient employment where you live is essential. The unemployment rate in the Rochester metropolitan area was 3.1 percent in May 2022, significantly lower than the New York state average of 4.4 percent for the same time period.
The top industries in Rochester (by number of jobs) include:
Education and health services (approximately 128,000 jobs)
Trade, transportation, and utilities (approximately 85,000 jobs)
Government (approximately 76,000 jobs)
Professional and business services (approximately 64,000 jobs)
Manufacturing (approximately 55,000 jobs)

Median incomes differ greatly depending on the area. For example, Rochester City West had a median household income of just over $37,000 in 2020, while Monroe County's median household income was about $62,000 the same year.
Is Rochester, NY a Growing City?
Population changes are dependent on a number of factors. For example, economic changes, population age, and immigration rates can all have an effect on population growth or decline in any given region. During the COVID-19 pandemic, many areas across the United States saw huge changes in population – some growing substantially and some shrinking considerably.
According to census.gov, 17 states recorded a population loss between 2020 and 2021. Of them, 11 had losses of over 10,000 people, which was a historically large number. In fact, New York State saw the largest population decline of all the states during that same period. Within 1 year alone, the population dropped by more than 300,000 people, many of whom left New York City.
While Rochester was one of the many areas that saw a decline in population during the pandemic, the general trend in the past decades has been a slight but gradual increase in population since the turn of the century.
When discussing population, it's important to make the difference between the population of a city and its metropolitan area. For example, while the City of Rochester has a population of just over 210,000, the metropolitan area (which includes the six counties of Livingston, Monroe, Ontario, Orleans, Wayne, and Yates) is nearly 5 times as large at just over 1 million.
Rochester at one time had a population of well over 300,000. Since the 1950s, population has steadily decreased in the city, eventually demoting it to the fourth-largest city in New York, with Yonkers taking over third place at a recent census. However, recording an increase in population, even though small, is a positive sign for a city that has seen a consistent declining population for decades.
Between 2010 and 2020, the Rochester metropolitan area saw a population growth of 1.1 percent. When comparing the data of the six counties, though, there is a huge variation in the numbers.
Monroe and Ontario counties were the only ones to record population gains over the 10-year period; Monroe (where Rochester is located) experienced an increase of 2 percent, and Ontario just over 4 percent. The four counties in more rural areas all saw population declines over the past decade, and some were quite substantial. Orleans County saw a nearly 6 percent dip, Livingston saw approximately 5 percent, Wayne nearly 4 percent, and Yates just over 2 percent.
So, while the Rochester metropolitan area continues to see a growth in population, it is currently growing at a slower rate than surrounding areas. Buffalo, to the west, saw an increase of 6.5 percent over the past decade, while Syracuse, to the east, recorded a more modest increase of 2.4 percent.
LOCAL RESOURCES