CAR CRASH? CALL CELLINO
If you or a loved one have suffered a personal injury, you'll need a skilled personal injury attorney by your side. At Cellino Law, our injury attorneys have decades of hard-fought experience to help ensure you receive the compensation you're entitled to after an accident.
AVAILABLE 24/7
NO UPFRONT FEES
FREE CASE EVALUATION
NO FEES UNLESS WE WIN!
QUEENS, NY PRACTICE AREAS
QUEENS, NY
PERSONAL INJURY LAWYER
Have you or a member of your family suffered an injury due to the negligence of another individual in Queens, New York? An accident can leave you hurt physically and emotionally, worried about financial losses and mounting bills, and confused about what to do next. If you have found yourself in this unfortunate predicament, you will soon breathe a sigh of relief. That is because our Queens, NY personal injury lawyers are here to help. We are known throughout New York as a brilliant team of lawyers with the knowledge and prowess to fight for our clients to ensure they receive the justice and compensation they deserve.
Our legal team will not back down from the largest of insurance companies and will fight till the very end to ensure you receive fair compensation. Contact our Queens, NY injury firm today at (800) 555-5555 if you were injured due to no fault of your own. A member of our first-class staff will schedule an appointment to discuss what your options are. Take a moment to read our guide on what you should do following a personal injury accident below.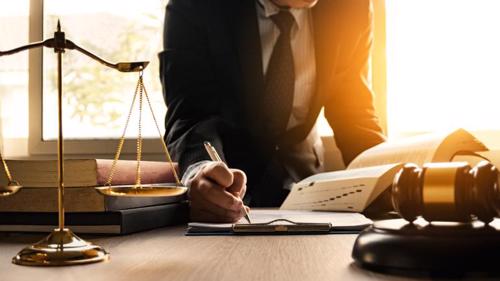 How Can a Lawyer Help My Injury Claim?
If you have been in an accident, it's always smart to look for legal help after it happens. Those of us here at Cellino Law proudly offer free consultations to anyone in Queens who needs us. You can visit us and talk with us, free of charge. You lose nothing by telling us about your circumstances. A consultation with personal injury legal professionals in Queens, NY can yield quite a few benefits. These include but are not limited to the following:
Legal Counsel You Can Trust
In regards to your future life, well-being, and finances, you need to avoid making assumptions or speculating about certain outcomes. Some scenarios can get pretty complex, and these situations are the best time to consult an attorney. Your lawyer will support you all the way. The right legal professional can offer you completely sound counsel from the start of the process until the very end of the case.
Assistance Every Step Of The Way
Personal injury accidents frequently leave their victims in a state of despair. Luckily, this isn't something have you to handle alone. Call a trustworthy personal injury attorney anytime you suffer pain or injury resulting from the recklessness, negligence, or carelessness of another party.
Dealing With Claim Filings
New York state has rather rigid rules and deadlines for filing personal injury claims. Even what seems like a trivial error might derail the whole claim, meaning you get zero compensation. Trust our lawyers to not only file your claims but properly and on-time.
Do The Legal Legwork For You
Unless you have personal experience in dealing with such cases, it's a good bet that you have no clue about doing the dirty work involved. Let us handle the comprehensive investigative work, making recordings of witness statements, collecting evidence properly, and all the other complicated work. If you want to make the right move, then hire veteran attorneys with the training and experience to handle work like this.
Handling Insurance Carriers
The primary goal of any insurance claims adjuster will always be minimizing the amount of compensation as low as they can get it. They're also going to look to settle every case as quickly as they can. When you hire a professional attorney to handle insurance companies for you, then you have a much better chance of getting compensated properly for any losses you have incurred.
Attorneys In Trial
More than half of personal injury claims across the state of New York wind up being settled outside the courtroom. However, there are always going to be defendants that decide to fight the claims against them in the courtroom. Our team of knowledgeable attorneys has the practical experience to stand up for you in an actual trial and win your case.
Expert Witnesses We Can Call On
As one of New York's most reputable law firms, we have developed numerous connections with a variety of expert witnesses that can bolster your claim's validity. Expert witnesses mean a lot to a judge or jury trying to determine negligence. Working with the right professional law firm gives you access to formidable representatives like these, on top of many other valuable resources you're unlikely to find without legal professionals representing you.
These are but a handful of the many reasons why you need to consider hiring a Queens personal injury lawyer after you suffer harm or injury. Many cases wind up involving aspects that surpass the scope and knowledge of non-lawyers, which means handling this on your own might leave you vulnerable to insurance claims adjusters and their tactics.
A Queens personal injury lawyer can handle every issue related to your case starting with the initial filing and going all the way through a final settlement or closing arguments in a trial. At Cellino Law we do not charge you a thing unless we win. We make partnering up with us so easy that you won't believe it.
What Are Personal Injury Lawsuits?
Personal injury lawsuits simply are the legal conflicts that happen after one party sustains an injury or suffers harm because of an accident that another party allegedly causes. Typically, the insurance provider of the party causing the injury or harm will assume responsibility for the accident. Then they compensate the afflicted party for pain, suffering, emotional distress, medical bills, and other costs that are determined to be relevant to the situations. In the event of medical malpractice lawsuits, your hired personal injury lawyer will work with both lawyers from the insurance company and the hospital in question.
Personal injury lawsuits become formal whenever an attorney represents you in the court of law. These court proceedings will look to determine which party is actually legally responsible for the injury or harm. On the other hand, many personal injury suits wind up being settled outside of the court system via informal agreements that take place before the suit is filed.
The most frequent outcomes for various personal injury lawsuits, including property damage or car accidents, include but are not limited to the following:
Informal Settlement Arrangements
These are actually the most common means of resolving a personal injury conflict. Such scenarios often involved all the parties stated without a suit engaging in rounds of negotiations until there is a common resolution. If all parties are in agreement with the resolution, then a written agreement gets drafted. These agreements waive any rights of all involved parties to pursue any more legal action, such as suing. Normally, these disputes get resolved with a payment of money at an agreed-upon sum.
Formal Suits
This outcome happens when a plaintiff, typically a private individual, decided to file a civil suit against a defendant. The defendant might be another person, a business, a corporation, or even a state agency. This suit claims that a certain defendant behaved in an irresponsible or reckless manner in regard to the accident resulting in harm or injury.
Frequent Reasons For Personal Injuries
While most individuals don't really know what situations might result in a personal injury suit, this area of law actually covers a lot of different injuries and circumstances of negligence that are capable of altering the lives of victims and their families for a long time. Events that frequently result in personal injury lawsuits getting filed include but are not limited to the following:
Defective and/or dangerous pharmaceuticals and medical devices
Faulty consumer products
Physical assaults
Slip-and-fall accidents
Workplace accidents, such as accidents on construction sites
Pedestrian accidents
Motorcycle accidents
Bus or train crashes
Passenger vehicle collisions
Not all of those events and accidents always result in permanent or substantial harm to a victim. Having said that, those that become victims wind up having to put their lives back together without help as they deal with pain management, the psychological toll, physical impairment, medical bills, and even permanent disability.
In situations like these, the personal injury legal professionals of Cellino Law can help you by reviewing the facts, gathering essential evidence, and putting together a team of legal veterans who collectively build a rock-solid case, all with the intention of getting you the financial compensation you not only deserve but genuinely need.
Basics Of Personal Injury Law
The section of law covering personal injuries is as wide as it is complicated, and it has quite a few rules, regulations, and nuances. Tort law lets victims claim monetary compensation for any losses or damages they sustain due to the tortuous acts or negligence of other parties. Personal injury exists to hopefully make victims whole once more after they suffer emotions distress, pain, and financial losses following an accident. Every lawsuit is distinct, so it needs a personalized approach if a favorable outcome is to happen. Still, the basics of personal injuries don't change: They include the following:
Accident Claim Elements
The majority of claims need to have four different elements. The first is damages, the second is causation, and the third and fourth are respectively breach and duty. The party or individual getting sued needed to have owed the case plaintiff a specific duty of care, one that they somehow or another failed to uphold and lead to the accident or event harming or injuring the plaintiff. You should know that strict liability and absolute liability laws don't need all four of these elements in order to be considered as valid lawsuits.
Strict And Absolute Liability Laws
Strict liability stipulates that entities or individuals are liable for damages regardless of whether proof of carelessness or recklessness exists. In New York state, such laws usually apply to product liability claims, in particular when there are manufacturing errors ore goods are flawed in some way or another.
Absolute liability is something closely associated with the concept of strict liability. This means that an entity or individual is liable for damages even without relying on specific proof of negligence. These laws frequently see a use for cases involving dog bites and construction accidents.
Laws Regarding Product Liability
Consumers might sue distributors or manufacturers if goods come with flaws that result in injuries. Such cases might be categorized under strict liability, negligence, and breach of warranty.
Laws About Dog Bites
In New York state, a dog owner isn't automatically deemed responsible for dog bite injuries. Evidence has to be provided that proves a dog has an existing history of recklessly attacking people or vicious behavior for the dog owner to be held personally responsible. There are many ways to determine a dog has a pattern of vicious behavior. The law does give dogs a ticket for 'one free bite'. However, additional tickets are considered clear indicators of specifically vicious behavior, and in those cases, dog owners are considered 100-percent liable for any injuries that the dog causes.
Intentional Torts
When a person deliberately causes injury or harm to someone else, then the victim can file their civil suit pursuing financial compensation while they also move ahead with a criminal case too. Civil suits might result in potential financial compensations, whereas criminal cases can result in penalties and convections.
Local city laws can come into play, as well as many different New State and even federal laws, in regards to personal injury cases. An experienced Queens personal injury lawyer can help you file your suit and even employ those laws towards getting you compensation.
New York State Has Three General Negligence Laws. What Are They?
When determining negligence in an injury claim in New York the following needs to be considered:
Negligence Defined
In New York state, negligence is an instance wherein an entity or person doesn't act logically or sensibly under the given circumstances, which results in another person being harmed or injured. Entities, such as organizations or businesses, or individuals can be deemed negligent if they didn't offer proper care to someone else and that result in injury or harm.
Pure Comparative Negligence
The state of New York applies pure comparative negligence laws. These mean that any victims' actions or behavior during their accident don't hinder their right to potential compensation. Rather, courts might decide to lower the potential compensation out of consideration of what role the plaintiff played in their accident. Basically, so long as any claimant or plaintiff isn't 100-percent responsible for their accident, then they still have compensation eligibility.
Risk Assumption
The laws of the state of New York do not withhold compensation rights to any person if they assumed risk before an accident. For example, if someone suffers an injury during skydiving, surgery, or other circumstances where they knew the risks involved, then they don't lose their personal rights to pursue compensation.
Negligence
Negligence can result in accidents that lead to harm or injury. In order to file a lawsuit of negligence, you have to provide proof that:
The other party was responsible for keeping the claimant or plaintiff safely out of harm's way
The other party breached that duty of care
The duty of care breach was the primary cause for both the accident and injuries of the victims, and
The extend of any pain, damage, or suffering the victim sustained
When Is It Best To File Your Personal Injury Claim?
The best time for filing any personal injury claim is right after an accident. This lets your lawyer start working on the case immediately. They promptly start a thorough investigation which includes interrogating related witnesses when their memories are still pretty fresh and gathering up the evidence before it can be tampered with. Even if some stretch of time has passed by since the accident happened, our personal injury attorneys can still provide you legal assistance and help.
New York as a state mandates that the majority of claims of personal injury happen within three years of the accident in question. This is known as a statute of limitations. On the other hand, if a case involves a federal or state entity, you might have to file your case quicker, since the time limits involved in such cases is typically just 90 days following an accident. Altogether, it's a good idea to file your personal injury claim as quickly as you can.
What Kinds of Compensation Can A personal Injury Lawsuit Net Me?
Every personal injury suit is distinct. How much compensation you get is going to vary, largely based on the specific situation your case is. On the other hand, victims that suffer serious harm or injuries commonly see several kinds of compensation. They include the following:
Medical Bills
You might be able to get money useful in covering medical bills related to costs such as emergency treatment, prescriptions, rehabilitation, medical devices, surgery, hospital admission, and physical therapy. Medical bill compensation should be able to cover both future and past expenses that relate to your injury.
Lost Wages
This kind of compensation would cover any income lost by the victim because they couldn't work. Lost wages might not happen if you were taking time off or on sick leave. If your injuries wind up resulting in permanent disability or lasting impairment that impacts what you do for a living, you can get compensation for this too.
Pain And Suffering
Serious injuries often result in quite a bit of emotional suffering and physical pain. You might need financial resources to deal with this after an accident.
Property Damage
This kind of compensation would repair or replace any damage to personal belongings, such as your vehicle.
Punitive Damages
In some cases, you might be eligible to receive punitive damages, which are sought after as a form of punishing a defendant for careless or reckless behavior.
If I Was Somewhat Responsible For My Accident, Is It Possible To File A Personal Injury Lawsuit?
Yes, you're still free to file your personal injury claim even if you were as much as 99 percent at fault for your accident. New York state employs a pure comparative fault rule which lets individuals pursue compensation from any other responsible parties, even in cases where their own conduct contributed to an accident in question. On the other hand, any damages you might recover are going to be restricted to your own responsibility and how extensive it is determined to be. For instance, if you suffer $100,000 in damages but are deemed 80-percent responsible for an accident in question, then you're only going to get $20,000.
What Sort of Cases Do Personal Injury Attorneys In Queens Handle?
We can help you if you live in the state of New York and another entity or individual harms you with their negligence or carelessness. We have handled all kinds of different personal injury suits across the regions, including the following:
The highly-trained lawyers here at Cellino Law can represent you even in a wrongful death lawsuit if someone you cared about died because of the negligence and/or carelessness of another party. Anytime there is a personal injury lawsuit that involves a loved one dying, we can turn it into an actual wrongful death case.
If you'd like more information bout this, then contact us right away at 800 555-5555.
How Do You Know You Have A Legitimate Personal Injury Case?
Have you sustained psychological or physical harm because of how careless another party was? If you can answer yes to that question, then you certainly have the legal right to file your personal injury case as you seek out compensation for any losses you suffered. Such losses might include the costs involved with pain and suffering, lost employee benefits, medical bills, lost wages, and quite a few other things.
If you visit us for your free consultation, we'll listen intently to all you say to us so that we can offer you every legal option available to you.
Our attorneys investigate every aspect of an accident and the injuries it resulted in as they identify what party is responsible for your accident. They'll also look to identify any potentially tortuous acts that are related to your individual case. They can also calculate any losses you have with precision so they can approach any associated insurance carriers to try and get you the compensation that you deserve. If that fails, then our lawyers move ahead with personal injury claims in the state court of law.
Are There Any Exceptions To New York's Personal Injury Statute Of Limitations?
The state of New York has quite strict laws in terms of the statute of limitations. On the other hand, there are various situations where such statues might not impact your case. The following are a few sets of circumstances where it might be possible to either later or even pause the deadline that the statute of limitations would normally apply to a personal injury case:
Scenario One: Section 208 of the New York State Civil Practice Law & Rules: If a victim personally has a legal disability when the accident happens (meaning they're either under the age of 18 or mentally handicapped and not of sound mind), then the deadline for the statute of limitations is calculated from whatever date that the legal disability will be deemed over. This would mean when a person is either 18 years of age or declared of sound mind or sane.
Scenarios Two: Section 207 of the New York State Civil Practice Law & Rules: If an individual who is allegedly the defendant at fault for an accident isn't within state boundaries following the accident, and they reside outside New York state for four months or longer before the suit is filed, then anytime they spend outside state boundaries aren't included in the three years of normal statute period. Additionally, the statute deadline might be lengthened should the defendant be inside the state but found living under false identity or an alias.
Do you have questions about these scenarios as they related to the New York state statutes of limitations? Are you not sure if your deadline is already passed and gone? Contact us right away to consult a personal injury lawyer who can help out with all of your concerns.
Is Going To Court Necessary For An Injury Claim?
The majority of claims get settled outside the courtroom. Most of the time, the defendant actually reaches out to the plaintiff in order to settle the case prior to court proceedings. On the other hand, should the defense lawyer or insurance carrier of the defendant be unwilling to settle, we can move ahead to trial proceedings. If it ends up being a trial, enjoy the peace of mind in knowing that your case is being handled by veteran attorneys known for the diligent handling of all aspects of litigation. They'll argue your case properly but with a passion so the court gives you the compensation you need.
Contact Cellino Law For The Help Of Our Queens, NY Personal Injury Lawyers!
Those of us here at Cellino Law pride ourselves in the personal injury attorneys and professionals working for Queens, NY citizens who need legal help. We've extremely familiar with the liability, personal injury, and negligence laws of the state of New York. Count on us to answer all your questions and concerns about your case, and we do so at no charge to you. In fact, the more you learn about the state's negligence and personal injury laws designed to protect your rights, the more prepared you will be to stand up for yourself in court. Contact us right away to schedule your free consultation!
CHOOSE US FOR YOUR PERSONAL INJURY CASE
AVAILABLE 24/7
NO UPFRONT FEES
FREE CASE EVALUATION
NO FEES UNLESS WE WIN!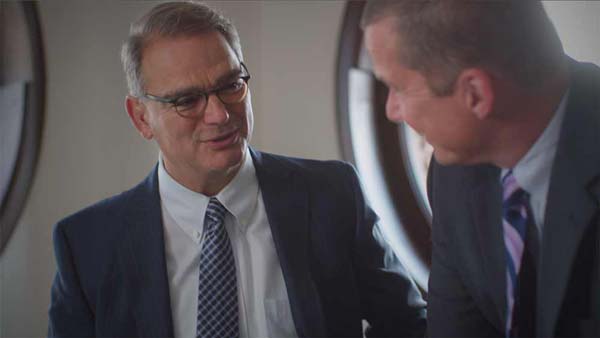 LOCAL RESOURCES