Belviq is a weight loss drug that is designed to treat obesity. The medication, which was approved by the FDA in 2012, was designed to curb the appetite and give people the feeling of being full. Unfortunately, many people that took Belviq experienced serious side effects. In fact, many people using Belviq went on to develop lung, pancreatic, or colorectal cancer.
Evidence suggests that the manufacturers of Belviq were aware of these risks but concealed this information from the general public. If you or a loved one has suffered because of Belviq, you are entitled to receive compensation to cover medical expenses, pain and suffering, and other damages.
The personal injury attorneys at Cellino Law have extensive experience with cases like these. When you work with our legal team, we can file a Belviq lawsuit on your behalf and will work to collect the highest possible damages for you. Call us at (800) 555-5555 if you'd like to find out more.
Belviq Side Effects
While it's normal for prescription drugs to have side effects, some of the side effects that have been linked with Belviq are dangerous and even deadly. Over the course of a five-year study, the FDA found that taking Belviq significant increased the risk of developing three types of cancer:
Lung cancer
Pancreatic cancer
Colorectal cancer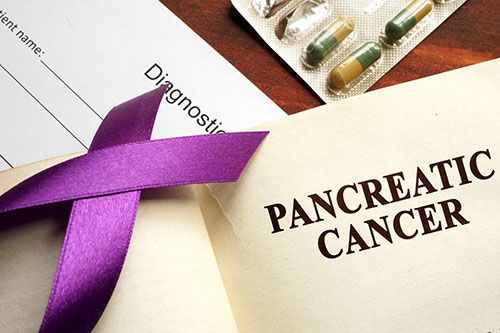 In addition to these serious side effects, Belviq has been linked to many other side effects that require immediate medical attention, such as:
High fever
Unexplained bleeding or bruising
Thoughts of suicide
Elevated heart rate
Shortness of breath
Swelling in the hands and feet
Dramatic changes in mood
If you are taking Belviq, you should stop immediately. If you have taken Belviq in the past, you will want to schedule an appointment with your doctor so that you can be assessed for cancer.
If you have developed cancer after taking Belviq, you will want to schedule a consultation with Cellino Law as soon as possible. Our lawyers can provide you with more information, and call helps you decide what your next step should be. Just call (800) 555-5555 to set up an appointment.
Has Belviq Been Recalled?
The FDA officially requested that Eisai Inc., the manufacturer of Belviq, remove this drug from the market on Feb. 13, 2020. This voluntary request for withdrawal was issued because of the high cancer risk associated with Belviq.
When the FDA issued this request, they also recommended that doctors stop prescribing the drug. In addition, they recommended that doctors contact any of the patients that were taking Belviq and inform them of the cancer risk.
If you still have Belviq pills in your home, you will want to make sure that the drug is safely disposed of. You can bring the pills to a take-back location in your area, or you can place the medication in a sealed container along with dirt, coffee grounds, or another material. Once you have taken these steps, you can throw the drug away.
Ongoing Lawsuits Against the Manufacturer of Belviq
Because the FDA issued its announcement about Belviq in February 2020, lawsuits against this company are still in the early stages. A number of lawsuits have been filed, but currently, none of these lawsuits have reached a verdict or a settlement.
The five-year Belviq study showed that patients that took this drug were significantly more likely to develop cancer than patients that took a placebo. Because of this, if either you or a loved one has been diagnosed with cancer after taking Belviq, you have the option of filing a lawsuit.
Even if you have not been diagnosed with cancer currently, you will still have the option of filing a lawsuit if you are diagnosed at a later date. In New York, the statute of limitations on personal injury cases follows a discovery rule. You may have an additional year to file your claim if your cancer is discovered at a later date.
If you are interested in filing a Belviq lawsuit, you'll want to speak with an attorney at Cellino Law as soon as possible. We offer free consultations to potential clients and would be happy to discuss your case with you. Call us at [phone] today. The sooner you take action, the sooner you'll receive a settlement.
Who can File a Belviq Lawsuit in New York?
You are eligible to file a Belviq lawsuit if:
You have developed lung, colorectal, or pancreatic cancer.
Cancer developed in those organs and did not spread from other parts of the body.
You took Belviq within seven years of your cancer diagnosis.
You took Belviq for a total of six months. These six months do not have to be successive.
A loved one met these criteria and died from cancer.
If you believe that you meet these criteria, you will want to schedule a consultation with an attorney at Cellino Law as soon as possible. As mentioned above, New York has a statute of limitations on personal injury cases. According to New York Civil Practice Law & Rules Section 214, you must file a claim within three years. This time period can be extended if you discover your cancer at a later date.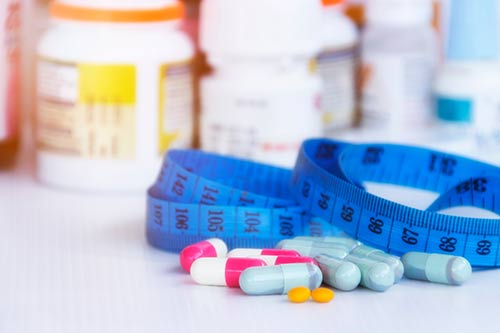 Although the FDA has not officially recommended cancer screeners for patients that were taking Belviq, it is best to monitor your health if you have not been diagnosed. Early diagnosis can lead to an improved outcome for cancer patients.
While your health should be your primary concern during this time, you should try to speak with an attorney as soon as you possibly can. In many cases, fast action can lead to a better outcome for your case.
How Can a Lawyer Help a Belviq Lawsuit?
Being diagnosed with cancer can lead to countless expenses, including:
Medical expenses
Loss of wages
Loss of future earnings
Future medical costs
Transportation costs for chemotherapy
When you work with an attorney, you can ensure that you're properly compensated for these damages. You can also be compensated for general damages, such as pain and suffering, mental anguish, or loss of companionship. If you have lost a loved one to cancer, you may be eligible to file a wrongful death claim.
The team at Cellino Law can handle all of the details of your New York Belviq lawsuit. We have experience handling dangerous drug cases. You'll be able to focus on your health and recovery while your attorney works to collect the damages that you are owed. When you work with one of our attorneys, we will:
Investigate your claim
Gather evidence
File paperwork
Negotiate on your behalf
Send demand letters
Represent you in court if necessary
Our goal is to resolve claims as quickly as possible. In many cases, we are able to settle cases before they go to trial, which can reduce legal expenses. It would help if you never tried to file a claim like this on your own. Instead, you'll want to have Cellino Law guide you through this process. We'll provide you with the support that you need during this difficult time.
How Much Will a Lawyer Cost?
If you're hesitant to hire a lawyer because of the cost, you should know that Cellino Law works on contingency. When you work with us, you won't have to pay any upfront fees. Instead, we'll take a percentage of the award that you receive. If your claim is unsuccessful, you won't have to pay a thing.
The percentage of your settlement that will collect will vary based on a number of factors. For example, since our expenses will be higher if we have to defend you in court, we will take a higher percentage if the case proceeds to trial. The percentage will be agreed on ahead of time, and you won't be responsible for paying anything out of pocket.
While not all attorneys work on contingency, the team at Cellino Law wants to ensure that potential clients can afford our services. We also offer free consultations so that you can talk to a member of our team and find out more.
Let Cellino Law Handle Your New York Belviq Lawsuit
If you or a loved one was diagnosed with cancer after taking Belviq, it's likely that you are dealing with mounting expenses and emotional turmoil. A cancer diagnosis is always difficult, but it can be even more frustrating to know that your illness is linked to a prescribed medication.
Thankfully, if you've found yourself in this position, you have options. Cellino Law can file a claim on your behalf and help you to collect the damages that you are owed. The funds that you receive can cover your medical bills, in-home care, lost wages, and various other expenses that you've incurred.
Don't wait to talk to an attorney about your options. Reach out to Cellino Law today at [phone] so that we can discuss your case for you. We'll work to recover damages for you as quickly as possible. Working with our experienced legal team can give you peace of mind.
Joe and I just wanted to send you this note thanking you for the professional way you handled our lawsuit. Your kindness was extremely appreciated in a very difficult time. When we found out the people that caused the accident had no insurance, we thought our chances of receiving any settlement was nonexistent. Once we met with you and released you were able to help us our minds were put at ease. Your aggressive manner of handling the case exceeded our expectations. Please feel free to use us as a reference. Thank you so much and best wishes,

Danielle and Joe

I can only say great things about my attorney Allan Silverstein. He is professional, he calls back right away, he keeps me informed, and makes me feel comfortable as this entire ordeal is stressful. I have total confidence in his ability to handle whatever comes his way. He is no nonsense and very good at his job. Thank you Allan... he is a true asset to the team!

Mrs Steward

Thank you for your time, effort, and hard work on my case. I appreciate your expertise and compassion. I never experienced what I went through and I would have been completely lost without you.

Martha

I really appreciated your determination and efforts on handling my case. You have done an outstanding job, and I am very satisfied with the outcome of the settlement. Thank you so so much John.

Amparo

Thank you for your efforts on my behalf. I am very pleased (and surprised) at the amount of the settlement. We will use the funds to help pay down the debt on the truck we had to purchase after ours was totaled. Thank you again.

Linda

My wife and I would like to take this opportunity to thank you for a fantastic job as our attorney. We could not have been more pleased with the work you and your team has done on this case. This past four years or so has been such a roller coaster for our family. We are very pleased and grateful with the result. We have made a good choice by choosing you. Thank you.

Dave