Has someone you know died because of someone else being negligent? If so, you have many questions and concerns. At some point, you might have seen the term "wrongful death", or you might have been told to pursue a wrongful death lawsuit. If you're like a lot of people who have lost a loved one, the last thing on your mind is probably legal issues.
You can potentially recover damages that you and your family have incurred as a result of losing your loved one. You can do this by filing a wrongful death claim and being successful with the claim. Not only that, but a successful wrongful death lawsuit will help you get the funds you need to help you cope and get through the unexpected death of your loved one.
Are you planning to file a wrongful death case lawsuit in New York? If so, the first thing you should do is contact a New York wrongful death lawyer. An experienced attorney will listen to your concerns and questions you have about your situation.
The New York injury lawyers at Cellino Law have decades of experience handling these claims. Furthermore, we have put together a comprehensive guide to answer some of the most common questions people have. This guide will give you an idea of what you can expect.
What is Considered a Wrongful Death in New York?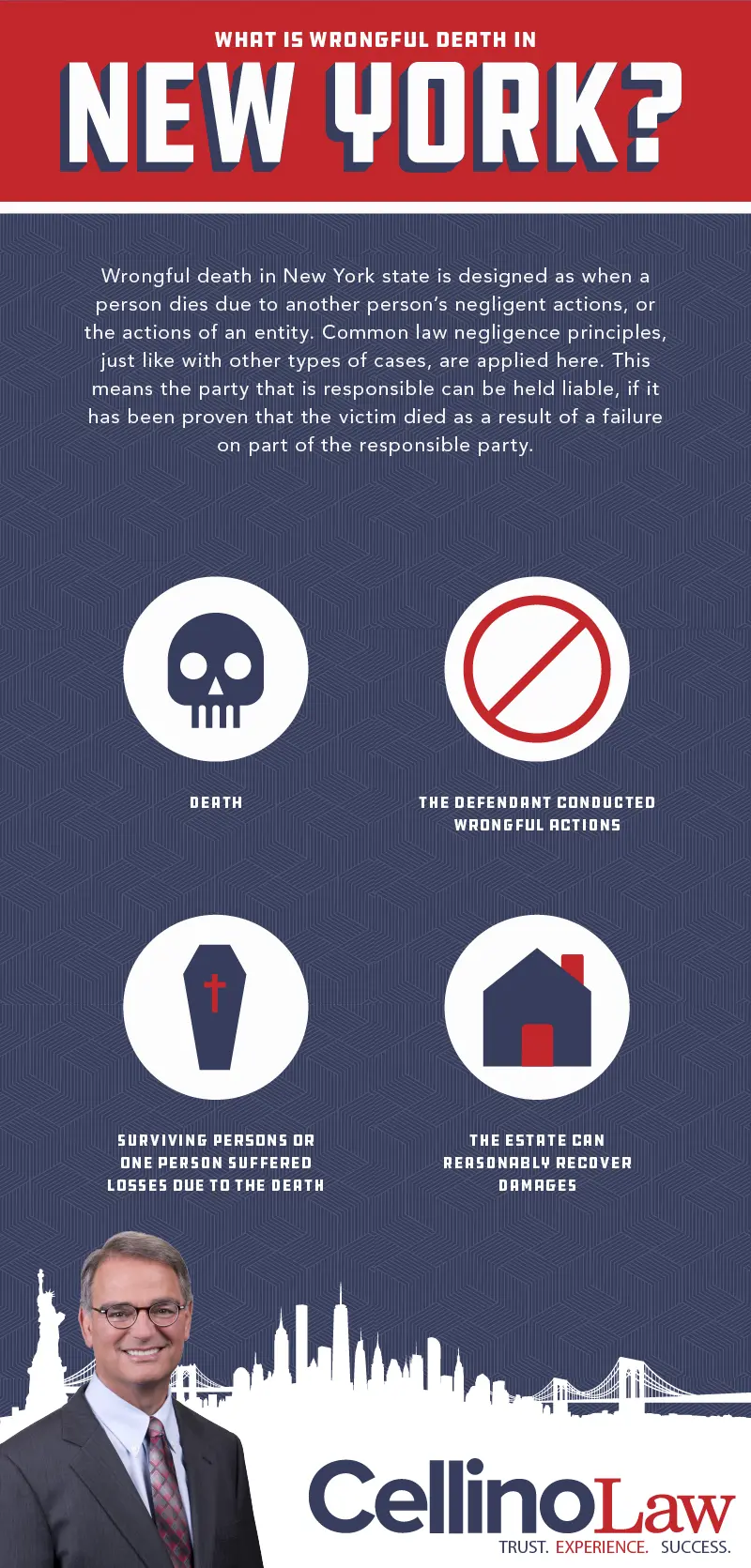 Wrong death in New York state is classified as when a person dies due to another person's negligent actions, or the actions of an entity. Common law negligence principles, just like with other types of cases, are applied here. This means the party that is responsible can be held liable if it has been proven that the victim died as a result of a failure on part of the responsible party.
The person filing a wrongful death claim has to prove five elements. These five elements include:
Death
The wrongful conduct of the defendant
If death didn't occur, then the deceased might have pursued action in court
Surviving spouse or other family members suffered losses due to the death
The estate can reasonably recover damages
The bottom line is the surviving family members or surviving loved ones have to prove the party responsible was acting in a negligent way, and this is what caused the death. This means you'll have to prove the following:
The party responsible had a legal obligation or duty of care to act in a cautious manner while performing potentially dangerous actions to the person who had died.
The duty of care was violated by the party responsible
The victim's death was caused by this violation of the duty of care
The victim's death caused non-economic and/or economic damages to the victim's loved ones
Examples of grounds for filing this type of claim are: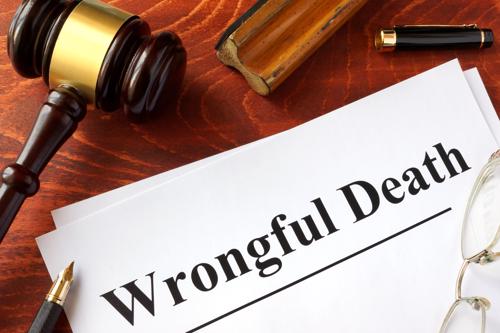 If a fetus was killed before being born, then you should note that the state of New York won't recognize this as a wrongful death situation. This is even if another person's actions or entity's actions lead to death.
Who Can File a Wrongful Death Claim in New York?
A personal representative of the victim's estate in New York can file a claim. Some states allow family members to file a claim, but New York isn't one of them. In order to do so, you have to be the personal representative of the victim's estate. If you happen to be a family member, then this is fine because this is the exception to the rule.
Types of Damages Wrongful Death Claims Cover
Being able to recover economical losses as a result of losing a loved one is the main purpose of filing a wrongful death lawsuit. There are several types of damages people are typically awarded. Some of the most common ones include:
Economical Damages
This includes medical bills, funeral costs, burial costs, and cremation costs. Other examples of economic losses include earnings and future potential earnings. Another example is the inheritance amount, which might be less than what the victim would have left. Economic losses are evaluated by factors such as the victim's age and life expectancy.
Non-Economic Damages
These can include services that the victim provided. This can include moral training, caring for children, and emotional support. The loss of parental guidance that the victim would have provided is another example of non-economic damage.
When it comes to wrongful death cases, one of the most difficult things to determine is how much compensation should be awarded as a result of the loss of emotional support and loss of parental guidance. In some situations, the kids of the victims can claim these damages, but they have to be of legal age.
Since 2019, those who file a wrongful death lawsuit in New York can't recover damages for things such as loss of companionship, pain and suffering, or emotional trauma as a result of losing their loved one. However, survivors can try to recover damages for what is known as conscious pain and suffering.
Can You Receive Punitive Damages in a New York Wrongful Death Claim
Depending on the situation and the facts surrounding the death of the victim, the court might award non-economical and economic damages, as well as punitive damages. However, these types of damages are usually awarded in situations where the responsible party was involved in dangerous behavior, which caused the victim to die. Punitive damages are to deter members of the public and the defendant themselves from engaging in such actions in the future.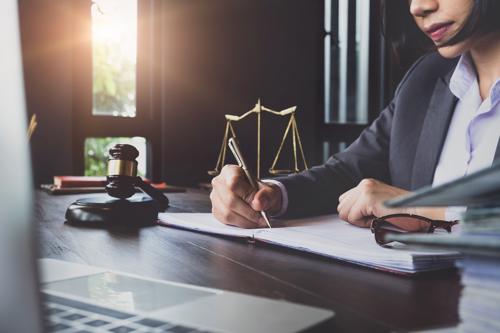 In New York, punitive damages are perfectly legal. However, the vast majority of people who file them will not be awarded, as being successful in recovering punitive damages is rare in New York. However, if you believe you have grounds for filing a lawsuit, then you'll want to speak with a highly skilled and experienced wrongful death attorney in New York. An attorney can determine if you have a case and what your case is potentially worth.
Determining Negligence
Those who bring forth wrongful death cases in New York have to prove various things before they can receive full compensation. These things include duty of care and breach of duty. The other two things include damages and causation.
Duty of Care
Was duty of care owed to the victim from the defendant? This is what the plaintiff has to prove, but the "duty of care" definition depends on several factors. In short, the defendant has to keep the other person safe, if the defendant had a duty of care to do so. Another way of putting it is the defendant should have avoided the wrongful act that could cause harm to the victim.
For example, if a wrongful death case involves driving, such as a pedestrian was struck by a driver, then the person filing the lawsuit can argue that the person responsible had a duty of care to operate the vehicle in a way that a prudent and reasonable person would. After this, the judge will make the decision as to whether or not the responsible party is owed a duty of care.
There are a number of things a judge will consider when they are making a decision. Some of the main factors include how foreseeable the harm was and how closely related the responsible party's actions were. Bear in mind these are only a handful of factors that the judge will take into consideration, as every wrongful death case is different.
Breach of Duty of Care
If this is proven, then you'll have to show that the responsible party has breached the duty. The plaintiff may present evidence to prove that the defendant caused the accident due to not paying attention while they were on the road. A reasonable prudent operator of a vehicle would be paying attention, therefore duty of care has been breached if the driver was not paying attention.
Causation
After you do the above, you'll have to prove that the victim was harmed as a result of the duty of care being breached. Let's go back to the example: You have to prove that the car driven by the defendant was what struck the victim, and not another vehicle. If there was another vehicle that was involved in the fatal accident, and this resulted in the injury before the defendant's car got involved, then the court will probably determine that breach of duty was not what caused the victim to be harmed.
If the victim was already injured and the duty of care was breached and that's what caused the fatal accident, then the defendant will likely be determined to be liable for the harm. However, it's important to note that issues surrounding causation can be hard to navigate.
Damages
Asides from the above, the person filing the lawsuit has to show that the victim suffered damages. If the breach of duty and the causation exists, then damages will be presumed. This is because the person who has died was killed.
What is the Process for Filing a Wrongful Death Claim?
You can try to receive compensation if you're a personal representative of the victim's estate. The sooner you can file a claim, the better. This is because, in the state of New York, you only have a certain period of time to file it. This is due to the statute of limitations.
In the state of New York, you have two years from when the person died to file the claim. If you don't take action, then the court will simply dismiss your case. In turn, your chances of receiving any compensation will drastically be reduced. In fact, it may be lost altogether.
Our advice to clients is to do these things:
Determine whether or not you have a case. If your loved one has died as a result of someone else's negligent actions, then you might have grounds to file a claim. If you have evidence or potential evidence, then preserve it. Compelling evidence that shows reckless acts or negligent acts caused your loved one to die will bolster your chances of not having your case hindered or dismissed.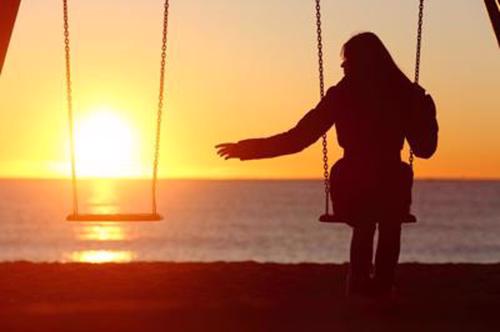 A complaint has to be filed. The complaint should identify elements of the case, the name of the defendant, and how much compensation you are looking for. The last step is to file the claim. Make sure you do this in accordance with the rules in New York.
The above steps are not as easy as they look, especially after you have to deal with the aftermath of losing immediate family members. This is why the expertise of wrongful death attorneys is important. An attorney can determine if you have a potential case and they can explain how the process of filing and going through with a wrongful death case works.
An attorney will ensure your rights are protected. They'll ensure all of the evidence is gathered, preserved, and then they will file the complaint for you. If your case goes to trial, then the attorney will represent you. A lawyer will also represent you when settlement negotiations take place.
Is a Wrongful Death Lawsuit Worth It?
In the wake of a tremendous loss, families often wonder how to pick up the emotional and financial pieces. Is it worth the hassle to file a lawsuit and hold the at-fault party responsible for their actions? Some chose not to pursue action because the party liable for damages already faces criminal charges, which can be the case under many circumstances. However, the only way to recover your financial losses is to hold the person responsible for your loss accountable through civil court.
How Does a Wrongful Death Attorney Benefit Your Claim?
For many, the thought of battling insurance companies and meeting tedious documentation requirements feels too heavy to carry while grieving your loss. When you hire a wrongful death attorney to handle your case, you can focus on healing while a professional handles all the elements of the legal process:
Representing you in communications with the insurance company
Investigating the incident to find evidence of negligence or malicious intention
Identifying and valuing all recoverable damages specific to your case
Preparing and filing all necessary paperwork to file your claim or lawsuit
Walking you through the legal process, protecting your right to compensation
Most importantly, your attorney provides compassionate understanding and professional experience. In addition, they have experience working with people in similar situations and can offer support.
The Bad Faith Tactics of Insurance Companies
Insurance companies can be excessively combative when you file a wrongful death claim. An adjustor's priority is to protect the company's best interests above all else. This can be one of the most discouraging parts of the claim. They may resort to bad faith actions to frustrate you into giving up.
For example, they undervalue losses, delay investigations, deny claims without reason and even change policy language to favor the company. An attorney sees right through these actions and will take legal action to stop them.
The Cost of Legal Representation
A common concern for many is whether the cost of hiring an attorney is worth it. Most wrongful death attorneys work on contingency, meaning you pay nothing upfront for your consultation or their services throughout the case. They only receive legal fees if they secure a settlement or award for you. This also stands for most other types of personal injury cases.
How Much Is the Average Wrongful Death Settlement in New York?
In New York, the average settlement for a wrongful death claim can vary drastically, depending on the nature of the incident. For example, did the liable party act with an intent to harm? Did your loved one suffer through painful treatments before their passing? If the at-fault party's actions warranted an order of punitive damages, you could expect a substantially higher settlement.
The most common way to conclude a civil case is through settlement, regardless of the cause. Once you file your claim, you or your attorney can immediately begin negotiations for a settlement. Suppose you can prove the components of a negligence claim, directly linking the defendant to your loved one's death, and provide sufficient evidence supporting the damages you claim. In that case, you have a substantially higher chance of receiving a fast and fair settlement.
Contact a New York Wrongful Death Lawyer Today
Here at Cellino Law, we know how difficult it is to cope with losing a loved one, especially when the death was accidental and untimely. Our wrongful death lawyers have worked alongside many clients, and we have helped them get through many upheavals that come along with losing immediate family members. We have helped clients recover the compensation that they are owed and deserved.
Our personal injury law firm has worked with many clients in New York filing wrongful death lawsuits. We can fight for you, so you receive the best compensation possible. We can determine whether or not you have a potential case, but you have to contact us first and schedule a consultation. The initial consultation is completely free. Our expert wrongful death lawyers will take a look at your situation, and what caused your loved one to die. Then we'll work at collecting evidence, which we'll then preserve. We will work hard to get you justice. Contact our New York injury law firm today with any questions you have.
I am writing to let you know what an outstanding job George Gridelli did for me in my personal injury lawsuit. His professionalism and expertise were evident at our first metting and he and his paralegal Diane D'Andrea took care of me as if I was a friend and not merely a client. They both went above and beyond for me in so many ways that it would be too numerous to list and I am grateful to have had such an exemplary team represent me. When working with George and watching him in court he personified to me what a lawyer is supposed to be - an honest, extremely compentent man who helped guide me through the legal system. I could not have obtained better representation anywhere else at any price. To me that says a lot abut you and your firm's integrity. Thank you again for representing me and for having such stellar individuals working for you! I will continue to recommend your firm.

Carol

Mark Kochanowicz is from far the best attorney you can have. Mark treats you like a friend more than a client. He truly cares and go the extra mile for you and your case, contacts you to update you in regards to your case and keep you informed at all times. Mark represented me twice and settled my cases for way more than I expected. I highly recommend Mark Kochanowicz because he is just the best on what he does!!! Thank you Mark!!!!

Maria

I highly recommend Cellino Law to anyone involved in a car crash. I worked with Michael Lovecchio, and had a wonderful experience given the circumstances. He was very attentive, and got the best possible outcome I could have wanted.

Susan

I just want to let you know that I did receive my settlement check. More importantly, I want to thank you again for all you did for both me and my family. I could not be more pleased with my experience at Cellino Law. From the moment I first spoke with you I felt comfortable - you took a sincere interest in my case, clearly explained the process and effected a quick settlement. From this day forward, when someone asks if I can recommend a good lawyer I will, without hesitation, say "Cellino Law". Thanks again.

Walter

I can only say great things about my attorney Allan Silverstein. He is professional, he calls back right away, he keeps me informed, and makes me feel comfortable as this entire ordeal is stressful. I have total confidence in his ability to handle whatever comes his way. He is no nonsense and very good at his job. Thank you Allan... he is a true asset to the team!

Mrs Steward

I am so grateful for your expertise, patience, and perseverance which resulted with such a successful settlement regarding my car accident. I also want to let you know how impressed I was with you and your firm and I won't hesitate to recommend you to anyone who needs assistance from an accident. I truly appreciated your care and professionalism. Thank you again for your kindness and support

Lisa