Most of us have heard claims that using talc-based products like Johnson and Johnson's baby powder could lead to the development of ovarian cancer in women. The company, Johnson & Johnson has been facing several lawsuits because they failed to warn the consumers about the potential risk of the talc. Many of us have used these self-care products in our lives. Unfortunately, most of us never knew that use of the talcum powder could result in more harm than good. Despite the numerous verdicts, the company has still maintained that its products are safe to use and that they will not place any warning on their talc-based products.
Studies, however, show that there is a relationship between talc-based products and ovarian cancer. It is important to be very wary and especially if you like these products. The talcum powder is made from talc, which is a soft mineral, used in cosmetics to reduce friction and absorb moisture. The argument is that when the powder is used in the genital area, it can travel through the vagina and reach the ovaries, causing them to inflame. If you have been a victim of adverse side effects of talcum powder, you must hire a New York personal injury lawyer to take on your lawsuit.
Talcum Powder Side Effects
Talc is used for many purposes. Apart from it being used to make baby powder, it is also used to make other cosmetic products. As much as talc powder is appealing, it can also be dangerous. The powder resembles asbestos which can trigger serious diseases. If you use talc powder on your babies, and family, there is a high chance of them being exposed to the effects of the talc powder.
Research shows that exposure to talc powder could lead to different types of cancers with the most common ones being ovarian cancer, lung cancer, and mesothelioma. Women who frequently use personal hygiene products with talc are said to be at high risk of getting ovarian cancer because the talcum particles travel through their reproductive system and get into the uterine tissues.
Talc powder is also associated with respiratory problems in infants. Since the powder has very small particles, they can easily be inhaled by babies, especially when the powder is used on the babies' bottoms. Some of the problems associated with inhaling the talcum powder include fast breathing, coughing, blue tint on the baby's skin, and convulsions. This is why parents are not advised to use baby powders containing talc on babies.
Has Talcum Powder Been Recalled?
As of 2019, major retailers stopped selling the 22-ounce bottles of Johnson & Johnson baby powder, after researchers found some traces of asbestos in the containers. The unfortunate thing about asbestos is that it causes malignant mesothelioma, which is a rare and aggressive cancer. It doesn't even have a cure. Johnson & Johnson had to recall its well-known baby powder after the authorities found traces of asbestos. The company had to do this and work closely with the authorities to determine whether the test results were valid.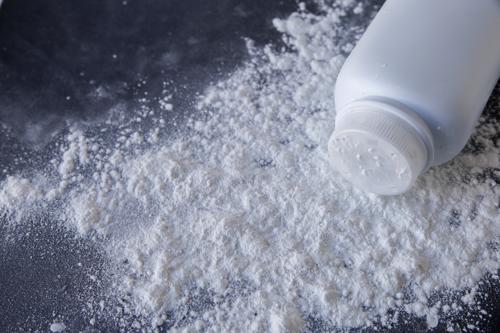 After the tests came out, the company could not say whether the false tests were as a result of cross-contamination or not. As much as the company recalled its products, Johnson & Johnson still insisted that its products are safe and that the products have been asbestos-free for many years. According to them, the two third-party laboratories the company hired found no asbestos present, after performing 15 new tests.
Ongoing Lawsuits Against the Manufacturer of Talcum Powder and Notable Settlements
There have been many lawsuits against Johnson & Johnson for their production of talc products. Some of the talc products involved in the lawsuits include the Johnson's Baby Powder and Shower to Shower body powder. Johnson's baby powder has been used to get rid of vaginal odors and diaper rash, and that is why it is at the heart of many talcum powder lawsuits.
The very first talcum powder lawsuit was filed in 2009 against J&J. The company offered the plaintiff, Deane Berg, an amount amounting to $1.3 million to settle out of court. However, when the victim noted that the settlement came with a confidentiality clause, the victim, who was an ovarian cancer survivor, chose to reject the settlement. The confidentiality clause forbade the plaintiff from disclosing to the public, the effects of using the talc products. Although the jury favored Berg, she didn't receive any damages.
As of May 2020, a Federal court judge Freda Wolfson denied the defendant Johnson & Johnson its motion to toss the cases of more than 16,000 lawsuits alleging that its baby powder causes ovarian cancer. The cases have been complicated with some jurors claiming that the baby powder wasn't responsible for some of the plaintiff's cancers. In 2016, a plaintiff called Deborah Giannecchini was awarded up to 70 million dollars in damages after a court found Johnson & Johnson guilty of negligence. She has used J&J's baby powder for more than four decades and was later diagnosed with ovarian cancer.
Who Can File a Talcum Powder Lawsuit in New York?
If you live in New York and you get diagnosed with ovarian cancer, and you are strongly convinced that it is connected to your use of the talcum powder, you need to consider hiring a Talcum powder injury lawyer. Most of the talcum lawsuits are successful and result in the plaintiff getting compensated well, for the damages incurred. Some of the factors that the talcum powder injury lawyer will consider to determine whether your lawsuit will be successful include the following:
First, you must be diagnosed with ovarian cancer from a reputable hospital. You should also be in a position to tell which manufacturer produced the talcum powder product that you used. Also, your daily routine should include dusting your genital area with the talcum powder. For your lawsuit to be successful, you need to show that you have used the talcum powder product every day for five years or more.
You will also need a witness who can attest that you have been using the product for a very long time. It is your responsibility to produce a positive biopsy which shows that the talcum powder was present in the product that you used. These biopsy results are expected to be in your medical records. Finally, you must not have a genetic disorder that automatically exposes you to ovarian cancer. If you have a condition that exposes you to ovarian cancer, there is a high chance that cancer may not be linked to the use of the talcum powder product.
How Can a Lawyer Help a Talcum Powder Lawsuit?
If you have been diagnosed with ovarian cancer that is linked to the use of talcum products, it is good to file a lawsuit. We should not allow ourselves to go down without a fight and especially if the talcum products posed health risks to us. Once you determine that you have met all the requirements for a successful talcum lawsuit, you need to hire an experienced talcum injury lawyer.
Having a lawyer by your side is recommended because they can prove that you were put at increased risk for ovarian cancer due to the continued use of talcum powder. A good lawyer will represent you in court and convince the court that you need economic and non-economic damages for the pain caused. It is not enough to contact the talcum manufacture and demand for compensation.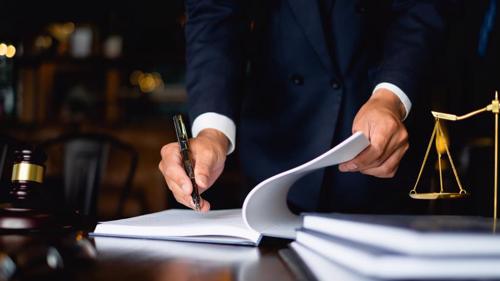 In most cases, the defendant will not respond or compensate you. Discussing the situation with an attorney is great because you learn more about your rights, and the defendant is forced to pay for the losses they have caused. The talcum powder lawyer will also help you in gathering evidence, establishing liability, and determining the damages in a bid to make J&J accountable for the harm they caused.
How Long do I Have to File a Talcum Powder Lawsuit in New York?
You should file a lawsuit as soon as you start to notice any symptoms of mesothelioma or ovarian cancer. The earlier you do it, the better because the process might take longer. If you are not able to file a lawsuit very soon, the New York statute of limitations gives you up to three years from the date of the injury, to file a lawsuit. The period will begin from the time you start noticing the symptoms, and not when you are officially diagnosed.
How Much Will a Lawyer Cost?
The issue of cost will depend on the law firm you decide to hire. However, some lawyers operate on a contingency fee basis. This means that you only pay the attorney once they resolve the case in your favor. It doesn't matter whether it is done with a settlement or jury award.
Review Your New York Talcum Powder Lawsuit With Cellino Law
If you have been a victim of talcum powder, it is important that you hire a lawyer to ensure that you get fully compensated for the damages. Contact our New York mass tort lawyers today to get your claim started.
Mark Kochanowicz is from far the best attorney you can have. Mark treats you like a friend more than a client. He truly cares and go the extra mile for you and your case, contacts you to update you in regards to your case and keep you informed at all times. Mark represented me twice and settled my cases for way more than I expected. I highly recommend Mark Kochanowicz because he is just the best on what he does!!! Thank you Mark!!!!

Maria

I really just wanted to say thank you so much for taking my case, answering all my questions, and mostly for being very patient with me. I feel that without you and Roza I would not have been able to get anything at all. I hope to never need a lawyer again, but if I do I will definitely want you both working for me. Again thank your for you hard work, time and patience.

Veola

I highly recommend Cellino Law to anyone involved in a car crash. I worked with Michael Lovecchio, and had a wonderful experience given the circumstances. He was very attentive, and got the best possible outcome I could have wanted.

Susan

I want to thank your law firm for settling my lawsuit where others failed. You treated me with the utmost respect and care, because of your law firm the dream of owning my own home finally came true. For the first time in a long time, we're living out our dream home. Thank you a million times over. Thank you for making my dream come true.

Marcy

My wife and I would like to take this opportunity to thank you for a fantastic job as our attorney. We could not have been more pleased with the work you and your team has done on this case. This past four years or so has been such a roller coaster for our family. We are very pleased and grateful with the result. We have made a good choice by choosing you. Thank you.

Dave

Cellino Law was a great company to work with. From the beginning they came out and met with my uncle and myself and assured us that everything would be taken care of from beginning to end our lawyer state and constant contact with us to make sure that everything would go smoothly and it did. I would definitely recommend anybody to go to Cellino Law for whatever help they need. And specifically please ask for the lawyer that we had Mr. Alan Silverstein. He was amazing and his staff was always attentive. Please go with them for your next law needs.

Eshaunda