If you or your loved one has been in an accident, consider looking for a reputable personal injury lawyer as soon as possible after the accident. Choosing a New York personal injury law firm is a good idea as they offer free consultations. So, if you are looking for an experienced and skilled personal injury lawyer and don't want to pay a consultation fee, contact our New York personal injury lawyers.
Find out about your legal options and receive advice from an experienced and skilled legal professional. There are many benefits of working with our New York personal injury firm. Call Cellino Law today at 800-555-5555 to learn how we can help your claim.
How Can a Personal Injury Lawyer Help a Claim?
Working with an attorney helps your claim by offering:
Reliable Legal Assistance
Personal injury claims are hugely important and should be taken seriously. That is why it is a good idea to look for an experienced and skilled personal injury lawyer after an accident. A good personal injury lawyer will be on your side and have your best interests in mind. So, if you would like to make the most of your personal injury case, look for a good personal injury lawyer.
Organized Legal Assistance
An accident can have a severe impact on the life of the victim. That is why it is good to seek legal assistance immediately after an accident by contacting a reputable personal injury lawyer. The lawyer knows what a person needs to do after an accident and can give you legal advice on whether the accident involves carelessness, negligence, and/or another person's reckless behavior.
Management of Claim Filings
A reputable personal injury lawyer knows how to ideally handle claim filings as they fully understand the New York Personal Injury laws. Proper handling of claim filings is important as any missteps when it comes to handling claim filings and deadlines can ruin the claim process and make you lose your right to compensation. As such, it is good to have a reliable legal professional file your personal injury claim on your behalf.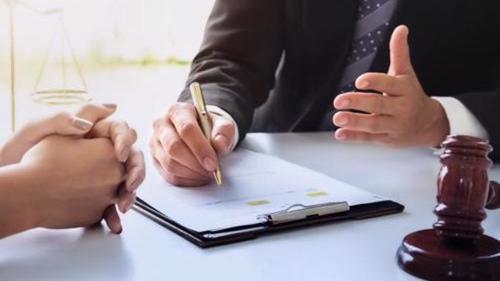 Handling the Legal Details
A good personal injury lawyer has the relevant legal experience that you don't have. The lawyer knows how to handle the investigative process, gather quality evidence, put together witness statements, and/or handle other important legal requirements. If you are looking for someone who can handle these important legal details in the most proficient way possible, look for a reputable law firm.
Reaching Out to Insurance Providers
Dealing with an insurance company involves speaking to an insurance claim adjuster. The adjuster's job is to increase the profits of the insurance company by keeping any payout as low as possible while trying to get cases settled within the shortest time possible.
A good personal injury lawyer can reach out to insurance companies and ensure that you get the compensation you deserve. So, it is good to have a personal injury lawyer deal with insurance companies instead of dealing with them all by yourself.
Relevant Trial Experience and Knowledge
An experienced personal injury lawyer has years of dedicated experience and fully understands state regulations. This experience is required in case your case goes to trial. Our law firm has been around for years and is among the leading law firms in New York.
Extensive Legal Network
When you hire a qualified New York law firm you will have access to a network of connections. The law firm will always be ready to offer legal assistance every step of the way to ensure that you get the compensation you deserve. They achieve this by managing expert witnesses and/or all other relevant legal processes on your behalf.
You should take advantage of these resources that you only tap into when you hire a good law firm. There are many benefits to hiring a New York personal injury lawyer. While all the cases are not the same, it is good to hire a knowledgeable lawyer. Doing so will help you handle legal claims, particularly when dealing with an insurance claims adjuster.
When you hire an experienced and skilled personal injury lawyer, it will be easier to manage any obstacles that get in the way for your compensation. Our law firm only charges clients when we win their cases. Our main aim is to help our clients win their cases.
What Is A Personal Injury Lawsuit?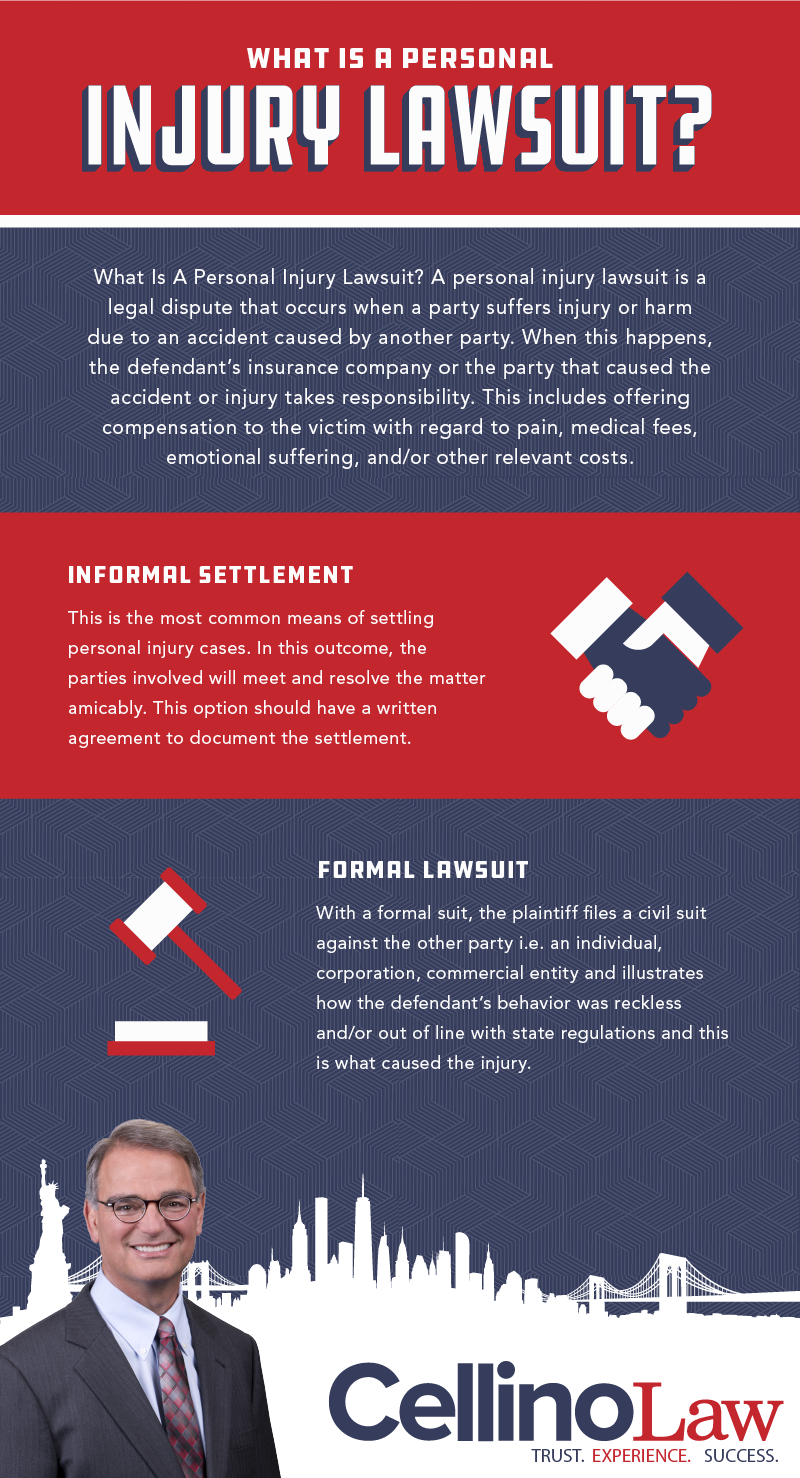 A personal injury lawsuit is a legal dispute that occurs when a party suffers injury or harm due to an accident caused by another party. When this happens, the defendant's insurance company or the party that caused the accident or injury takes responsibility. This includes offering compensation to the victim with regard to pain, medical fees, emotional suffering, and/or other relevant costs.
When it comes to a medical malpractice lawsuit, a personal injury lawyer will work with other lawyers in the lawsuit including lawyers representing the insurance provider and hospital. A personal injury lawsuit can be formalized after a lawyer and/or legal professional represents his or her client in a court of law.
These proceedings usually set the foundation for who is legally responsible for the injuries sustained by the victim. It is important to note that personal injury lawsuits can be handled out of court before the suit is filed. Generally, the most common outcomes involving personal injury lawsuits include:
Informal Settlement
This is the most common means of settling personal injury cases. In this outcome, the parties involved will meet and resolve the matter amicably. This option should have a written agreement to document the settlement. The penning and signing of the written agreement by the parties involved ensures that the parties have waived the right to seek additional legal action in the court of law. The victim will receive his or her compensation out of court.
A Formal Suit
With a formal suit, the plaintiff files a civil suit against the other party i.e. an individual, corporation, commercial entity and illustrates how the defendant's behavior was reckless and/or out of line with state regulations and this is what caused the injury.
The Basics of Personal Injury Law
Personal injury is a complicated field of law and involves a long list of rules, intricacies, and regulations. Tort law refers to a victim to claim financial compensation for any or all damages/ losses caused by the negligence of another party.
In this case, personal injury law is meant to help the victim recover the financial losses and get compensation for physical harm, emotional distress, and/or any other damages. A personal injury lawsuit has to be tailored to a client and everything involving the lawsuit should be personalized. However, the following personal injury law basics never change:
Components of An Accident Claim
The average personal injury claim has 4 specific components: causation, damages, breach, and duty. To have a right of action for negligence, a plaintiff has to prove that the individual and/or party owed him or her a duty of care when the accident occurred. Note that strict liability and absolute liability laws do not involve these 4 components to activate a lawsuit.
Strict Liability Laws and Absolute Liability Laws
Strict liability refers to a party being held responsible for their products or actions without requiring the plaintiff to prove negligence or fault. In New York, the laws state product liability claims involving manufacturing errors can be held responsible under strict liability.
Absolute liability is similar to strict liability. However, the individual and/or entity liable for damages can be charged for negligence without proof. It applies to construction bite cases and dog bite cases.
Intentional Torts
An intentional tort is when a person deliberately tries to injure another. In such a case, the plaintiff can file a civil lawsuit to seek compensation while pursuing a criminal case. The plaintiff can receive financial compensation and have the defendant charged for criminal intent.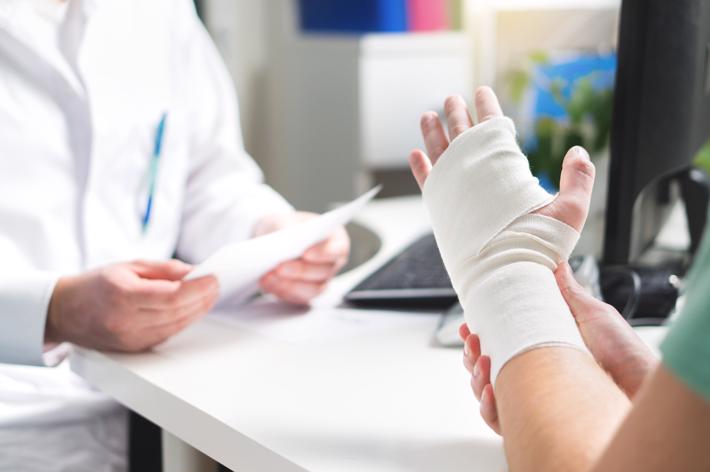 There are many regulations in place when handling personal injury cases. An experienced and skilled New York personal injury lawyer can file your personal injury lawsuit on your behalf and ensure that the legal regulations are followed. This will help you get the compensation you deserve.
What Are the Three General Negligence Laws?
New York's negligence laws cover:
Definition of Negligence
In New York, negligence refers to the failure to take reasonable care to prevent injuring or harming another person. The actions of an individual or entity can be considered negligent if the individual or entity did not take appropriate care of the other person and this caused injury.
Pure Comparative Negligence
In New York, the behavior of the victim doesn't sway the compensation in any way after the victim is injured in an accident. However, the court can reduce the financial compensation depending on the role of the plaintiff in the accident. This can help determine whether or not the plaintiff is at fault for the accident.
Assumption of Risk
An accident victim can seek compensation even if he or she exposed himself or herself to a known danger. An example of this would be a person who is injured after signing up for skydiving despite knowing the risks of skydiving.
How is Negligence Determined in Injury Claims?
Negligence is usually associated with personal injury cases. To proceed with a negligence lawsuit, it is important to prove the following:
The defendant breached their duty of care
The defendant was responsible for ensuring the safety of the plaintiff
The type of suffering, pain and/or damage sustained by the victim
The breach of duty of care that caused the victim to sustain injuries
When Should I File a Personal Injury Claim?
You need to file your personal injury claim as soon as possible after an accident. This will enable your personal injury lawyer to have adequate time to put together a strong legal strategy and gather evidence. This is important considering the amount of investigative work needed when handling different witnesses and ensuring their memory of what happened is still fresh. The memories of witnesses can fade away as time goes by and this can lead to evidence getting tampered.
The time limit (statute of limitations) for filing a personal injury claim in New York is 3 years from the date of the accident. On the other hand, a case that involves a state and/or federal entity should be filed within 90 days. As such, it is good to ensure that your personal injury lawyer files your personal injury claim as soon as possible.
What Types of Compensation Are Available in a Personal Injury Suit?
Each lawsuit has a certain set of elements. The elements vary depending on who was responsible, the type of injury, and the underlying circumstances. However, there are common types of compensation that the average accident victim gets after being injured including:
Medical Bills
If an accident victim incurred medical bills like hospital admission fees, medical devices, physical therapy, prescriptions, surgery, rehab, and emergency treatment as a result of the treatment of injuries suffered as a result of the accident, they can seek financial compensation. The medical bills include past and future medical expenses due to the resulting injury.
Lost Wages
Lost wages refer to potential earnings that the plaintiff lost because of an injury or disability suffered after an accident. This type of compensation can be filed as long as the victim suffered an injury that made him or her unable to work. A victim dealing with permanent disabilities or lasting impairment can also get this type of compensation.
Pain and Suffering
When a person is hurt in an accident, there is pain and emotional suffering involved. An accident victim can get compensation for this pain.
Property Damage
Property damage claims are meant to cover the cost of damage to your personal property like your car or motorcycle. So, if you are involved in an accident that causes damage to your personal property, file for financial compensation to repair the property.
Punitive Damages
As a plaintiff you can file for punitive damages, depending on the situation. Punitive damages involve any type of damage caused by another party's carelessness or recklessness.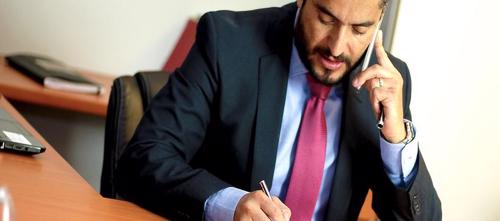 Can I File a Personal Injury Lawsuit if I Was Partially Responsible for an Accident?
In New York, you can file a personal injury claim even if you are partially responsible for an accident. In fact, even if you were 99% liable for an accident, you are eligible to file for compensation. New York invokes a pure comparative fault role which means that a party can file for compensation up to the amount they aren't responsible for an accident. For instance, if you are dealing with 200,000 in damages and you are 50 percent liable for the accident, you will get 100,000 dollars compensation.
What Types of Personal Injury Cases do Personal Injury Lawyers Handle?
Our law firm handles all types of personal injury cases including those cases involving another person's carelessness or negligence. We have years of experience in managing a wide range of personal injury lawsuits including:
Our team of experienced and skilled attorneys is always ready to represent you in court when it comes to a wrongful death suit. It is important to note that any personal injury lawsuit can be turned into a wrongful death case when needed.
Do I Have to go to Court for an Injury Claim?
Most of the personal injury cases are usually settled out of court as the parties involved in the lawsuits reach an agreement on compensation out of court. However, if the insurance company or defense lawyer does not want to settle, the claim will go to trial. If you choose us, you will have access to experienced legal professionals who know how to handle personal injury litigation in the right way. We are experienced and professional and we can help you get the compensation you deserve.
Contact the Award-Winning Personal Injury Lawyers at Cellino Law
Cellino Law has a team of skilled personal injury lawyers in New York. We have years of professional experience in New York and know how to help our clients win their cases. So, if you are looking for a good personal injury lawyer, contact us for a consultation to review your injury claim and understand what your options are. This is a must when fighting for your legal rights and being prepared in New York. If you need our services, feel free to call us for a free consultation.
We'd like to thank you for all the assistance and time you spent on our case. Your professionalism and honesty will always be appreciated. The staff was always courteous and we were always impressed with your accountability. Your passion and dedication will never be forgotten, nor will you.

Sarah

Thank you for your efforts on my behalf. I am very pleased (and surprised) at the amount of the settlement. We will use the funds to help pay down the debt on the truck we had to purchase after ours was totaled. Thank you again.

Linda

Tim Cellino handled my case beautifully. He is very knowledgeable and patient with all my questions. He kept in touch with me through out my ordeal. Tim also got a settlement for more than I expected. I highly recommend Tim Cellino!

Jayne

Cellino Law and more specifically my attorney, Gregory V. Pajak, Managing Attorney, and as a whole the Cellino Law Firm and its organization. This is by far one of the most professional law firms and attorney I have ever engaged with and retained in my 35 years. The level of professionalism goes beyond words, the care and constant engagement with me as the client was touching. I was never ever just treated as simply a CASE with potentially a significant dollar number attached to my file. I was engaged regularly, Tracey (Ass't) and Greg always made sure to remain constant, as well as consistent in overseeing that my case was handled properly and that it did matter in many ways - ensuring that the end result(s) would be fair and reasonable to my case/injury. The regular follow-up calls were very satisfying, knowing that you're involved in your case matters significantly AND always. One of my main items to recognize Cellino Law and Gregory is that whenever I called, I was able to get through to speak directly to my Lawyer and he would answer any if not all of my questions in a very professional and genuinely caring manner. I always felt cared for and protected legally and more importantly, I was made feel as a human being that was being cared for and always keeping me abreast of all matters connected to the case. There was never a point I felt let down, on the contrary -the level of service was "STELLAR". Greg is the consummate professional, a 'role model', if you will, for what other attorneys should strive to become when dealing with their clients.

Anthony

Thank you for all your help. It has been a long journey. At last, the light at the end of the tunnel. Also, thank Tom for the help and work he put in.

Ron

It was a great pleasure working with you on my lawsuit. You certainly gave 150% of your time and interest in settling my case and for that, I am extremely grateful. Therefore, I want to thank you very much for helping me win my settlement and wish you the very best.

Linda