Ross Cellino Reflects On Cellino Law's First Year At The Knox Mansion
November 10, 2022
Last year, Ross Cellino moved the Buffalo headquarters for Cellino Law from its long-time home at the Main Place Tower to the historic Knox Mansion on Delaware Avenue in Buffalo, NY. The mansion has served as Cellino Law's corporate headquarters for the past year, and complements the firm's offices across New York, including offices in Rochester, New York City, and Long Island.
We sat down with Ross to reflect on the past year at the new Cellino Law headquarters.
Q: What is a major success you've experienced within your first year at the mansion?
I think the mansion has allowed all of our employees to interact in a much more friendly way. We act much more like a team than we did at the Main Place Tower, which was probably one of the best offices that a law firm could strive to have in the city of Buffalo. The problem was that it was broken up into two floors, so the 25th and 26th floors didn't have the opportunity to interact much.
Now at the mansion, we have a nice, large kitchen where everyone gets together to congregate for breakfast, lunch, and company events. We also have our new pickleball court where everyone can either play or watch from the balcony. The mansion seems to have a more "homey" feeling, essentially because it is a home, so it feels more like a family environment than an office environment. I would definitely say bringing my team together in this way was the biggest success for the firm this year.
Q: Do you feel as though moving to the mansion has given you not only more opportunities to connect with your employees, but the community as well?
Absolutely. I think our location on Delaware Avenue allows people from all parts of the city to visit our firm, whether as a client or a visitor for a tour. Here, you are able to easily access our building, pull in and park your car right next to our entryway as opposed to when we were located downtown. Even though we are only a mile or so from our previous office, clients will no longer have to navigate through the parking ramp, into the lobby and through the elevators to find our office. The accessibility of our offices here at the mansion has given us the ability to better connect with clients from both inside and outside of the city. It takes away the intimidation factor of navigating the downtown landscape.
In fact, you don't need to be a client of ours to visit our office. We do have weekly historical tours of the mansion that are offered free of charge to anyone who would like to learn about the history of the mansion. My brother Michael, who is a retired MD, has done a lot of research on the Knox family and the construction of the mansion itself so visitors can really immerse themselves in the history of this building. We've had hundreds of people come through the tours, and it feels great to be able to connect with our community to bring them something like this.
Q: You pledged to preserve the integrity of the mansion when you purchased it from CTG. What steps have you taken to ensure that happens?
The first thing that we did to restore the mansion to its original stature was remove a walled off area in the drawing room, which I assume was installed to create an office for their accounting department. Fortunately for us, removing that wall did not damage any of the plaster or wood work which made it easy for us to restore the drawing room to its original glory and allow all of the natural light from Delaware Ave. to come pouring in.
We removed any carpeting that had been installed, as wall-to-wall carpeting was not something they had in 1915. Unfortunately, the carpet had been glued to the original hardwood floors, so we had to do our best to replicate the original hardwood with new flooring. Fortunately, CTG was a very good steward to the building, so we didn't have to do too much besides re-rehab some of the main mansion which included installing the hardwood floors, replacing deteriorating ceiling areas, and removing fluorescent lighting to restore the original integrity of the building.
Fortunately, we had a 20,000 square foot addition that was installed by the Montefiore Club, which was not part of the original mansion. We were able to completely gut that area and turn it into a modern office space where most of our employees work. Being able to update that space has really allowed us to be able to really keep the mansion as close as it was when it was occupied by the Knox family.
Q: Besides the updated office spaces, have you made any other changes that you feel benefit you and your employees?
Going back to the kitchen, it was very important to create a gathering space where everyone could congregate and interact with each other. The Montefiore Club had transformed the original kitchen into an industrial, commercial kitchen that just wasn't very inviting for employees. So we decided to gut it down to bare walls and remodel it to make it much more inviting for our employees. It truly is a fantastic kitchen and we're fortunate enough to have an original couch owned by Mrs. Knox that's been reupholstered in that space.
We also have a game room that has a pool table, skee-ball, pop shot basketball, shuffleboard games to play as well as the updated gym and pickleball court in the renovated addition. We just started our pickleball league here at the office, and it really is a lot of fun. It does help to build some camaraderie between all the employees here since everyone can gather to play or watch every Wednesday.
Q: What do you see for the future of Cellino Law in the upcoming year?
Well, I see a lot of room for expansion here since we have close to 40,000 square feet. As we continue to grow the firm, we'll have a lot more opportunities to bring on new members to the Cellino Law team. The last thing you want is to rent out an office space in a building that you can outgrow in a few years time.
This office is our headquarters for all of our offices across the state. Besides our legal team, we house our marketing, IT, HR and other important teams here and we anticipate a lot of growth within the next few years. It's safe to say that I'm very excited about what the future holds for Cellino Law.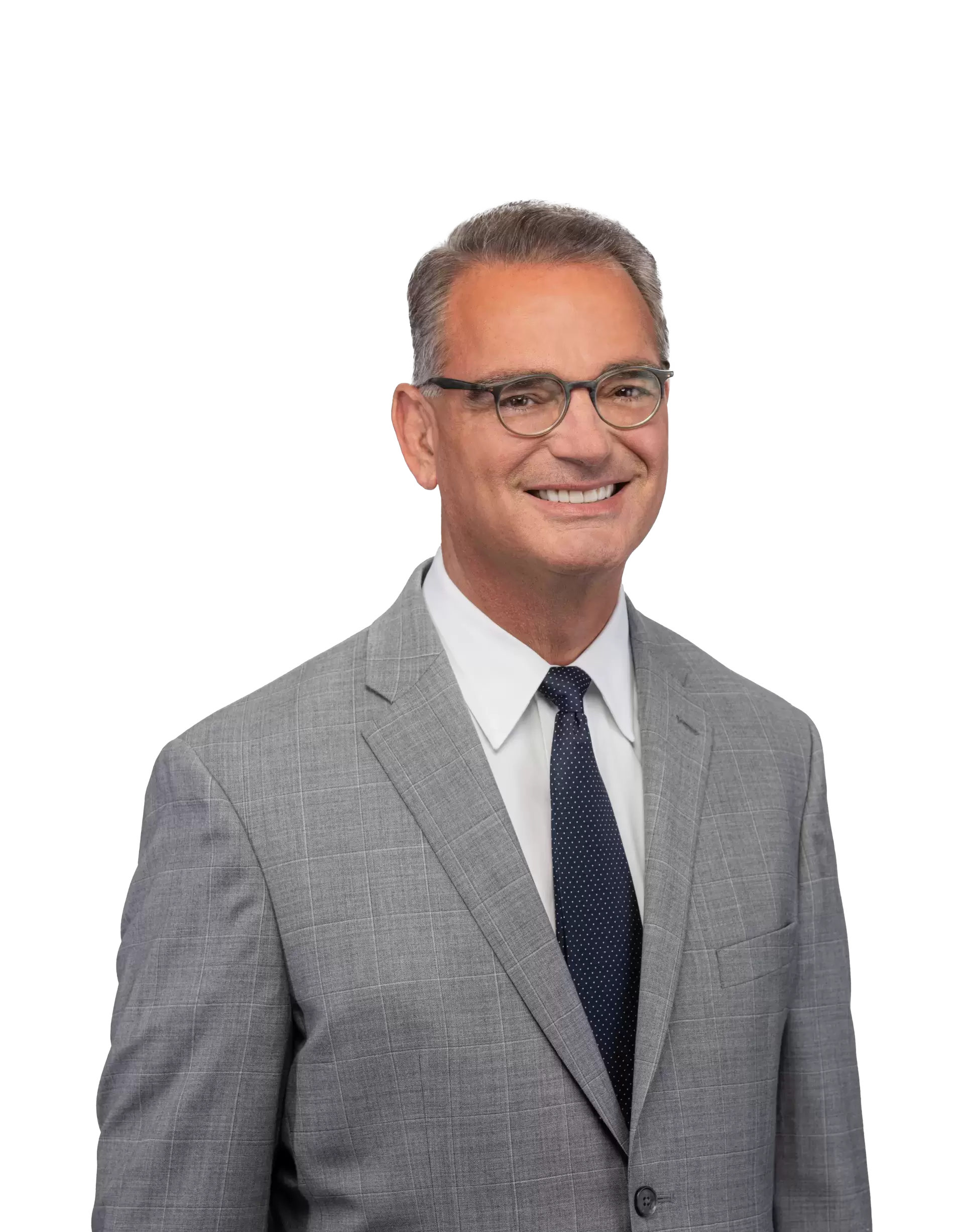 Content checked by the personal injury attorney Ross Cellino. As a family man and a trial attorney, I pride myself on winning cases and serving the community. With over 35 years of experience, I understand the function of a jury, how juries arrive at conclusions, and the role that the jury plays in administering justice. I know how to win cases. You can find us in Manhattan, Buffalo, Melville, Rochester, Brooklyn, The Bronx, Queens and other locations throughout New York.
Tim Cellino handled my case beautifully. He is very knowledgeable and patient with all my questions. He kept in touch with me through out my ordeal. Tim also got a settlement for more than I expected. I highly recommend Tim Cellino!

Jayne

Now that reality has set in, I want to thank you for all your work and assistance in obtaining my settlement for the pelvic mesh. This money will make my life so much easier in the future. Medicare just isn't sufficient. I know that I will have enough to live on. I truly appreciate of your efforts. Thank you!

Loraine

Cellino Law is an amazing firm with a great team. I worked with Greg Pajak and his assistant, Tracey Falconer. I cannot express enough how dedicated they are. The personal attention I received was excellent; they were always available to help with questions and concerns and put me at ease in the unknown territory I found myself in. I highly recommend them to anyone needing representation. A huge thank you to them for all they accomplished for me!

Liane

My wife and I would like to take this opportunity to thank you for a fantastic job as our attorney. We could not have been more pleased with the work you and your team has done on this case. This past four years or so has been such a roller coaster for our family. We are very pleased and grateful with the result. We have made a good choice by choosing you. Thank you.

Dave

This letter is to thank Ms. Diane D'Andrea, assistant to Mr. George Gridelli, Attny for all the hard work, dedication, and attentiveness she showed during the representation of my case. She was always cheerful and ready to help in whatever way she could. All messages left for Mr. Gridelli were always relayed and Mr. Gridelli always promptly returned our calls. She was a very competent assistant. Cellino Law has proven to be a model of what legal representation should be. Throughout the 6 ½ years of this case, I have heard many horror stories from people with "bad lawyer stories." We consider ourselves to be very lucky to have chosen Cellino Law and will always recommend you to those looking for good, honest representation with a personal touch.

Joseph

Thank you for your efforts on my behalf. I am very pleased (and surprised) at the amount of the settlement. We will use the funds to help pay down the debt on the truck we had to purchase after ours was totaled. Thank you again.

Linda