If you have ever been in a car wreck with a Lyft/Uber as a passenger, there are actually insurance policies that can handle these situations. Liability coverage on these policies, for example, can be $1.25 million, so you might assume that there are no problems or issues to contend with. Unfortunately, it's never that easy and many issues can arise.
For example, if you are involved in an accident, you need to learn if the driver was off duty or on duty at the time that the wreck happened. This information is crucial as you will need to accurately determine if they were logged into your account, and more importantly if you were also listed on that account as a passenger. These are facts that can help determine whether you are qualified to receive any compensation at all. There are also questions regarding coverage, and you need to be prepared because the rideshare companies are simply going to push back and that is why you may need a New York Uber accident lawyer.
Some other concerns may involve a situation where the damages will go far beyond the limits of the policy. This is true when there are multiple parties involved in the accident, or multiple passengers in the vehicle, leading to excessive problems. That amount of $1.25 million can be quickly depleted because of all of the injuries for all of the parties involved.
If it can be shown that the driver was negligent, or perhaps they were even reckless, the depletion factor will increase exponentially. For these situations, you, and all of the other people involved, might be required to go after some type of settlement via the at-fault driver's policy. Ridesharing accidents, if you were involved in one, can often involve a very complex legal process which is why Cellino Law, and their team of car accident lawyers in New York, are there to help.
When Drivers Are Hit By a Lyft/Uber Vehicle
When accidents happen, and collisions occur, the police need to be contacted immediately so the incident can be documented. Emergency service providers should also be contacted and people should receive medical attention as needed. It is so important to receive medical care when you are involved in an accident. It is also important to get pictures or videos of the scene of the accident from as many angles as possible and to get information from witnesses, passengers, and other drivers.
So if you are hit while you are driving by a rideshare driver, you definitely deserve some compensation if you were injured. To get the compensation, it must be shown that the other driver was liable, and what their situation was at the time of the wreck. It is what they were doing at that time that can help determine the value of the compensation which is why detailed information is so important.
It's not unusual for Uber and Lyft to try to lowball how much the compensation should be. Never listen to what they say. It is necessary, at this point, to get a rideshare lawyer to help you out and do not sign anything, or agree to anything until you have legal representation.
The car accident lawyers that are going to help you will need to contact the rideshare companies, and also the insurance companies, to get started. They will need to figure out which coverages will apply in this particular situation. Lyft/Uber, as well as other service providers, will not want to pay out any money at all and will even question the situation and the driver status. For example, if the driver's phone failed, it will be very difficult to determine who was at fault and what exactly that driver was doing while potentially causing the accident.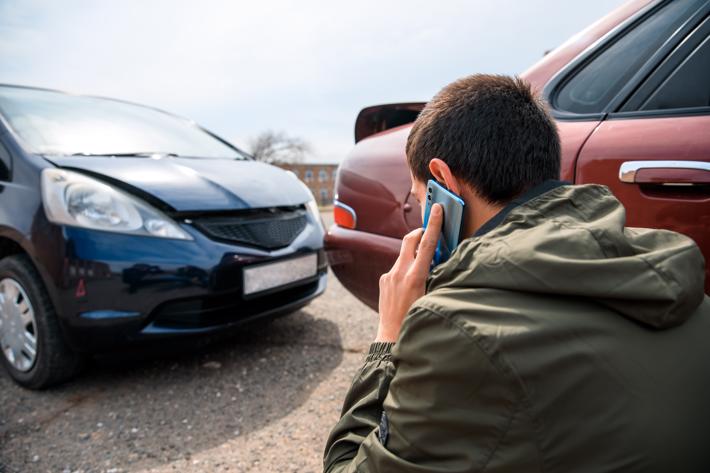 One trick that ridesharing services will use is to try to tell you that they were not employed by them at the time of the accident or that they were off duty and that their private insurance is what you should go after to get compensation. In short, these types of battles can be very long when trying to determine who is at fault.
The game of denial is going to be front and center as you are trying to determine how you can get compensated. The driver could deny that it was their fault, but they may not have any insurance that can cover your particular injuries. Both of these rideshare companies will not want to pay anything and will point their fingers elsewhere. Experienced auto lawyers will be there to cut through all of this, pursue compensation, and aggressively do so on your behalf.
How New York Uber Accident Lawyers Can Help With Claims
The process of determining who is at fault can be long and complicated. There are going to be insurance companies that will not want to reward you and give you what you deserve.
Using a New York personal injury lawyer, that has experience with these cases, is beneficial. There are a few ways that they can assist you with your claim.
Collect Evidence
Some of this evidence will include testimonials from eyewitnesses, the police report that was made, and any surveillance videos that they can find. There will be reconstruction specialists that will try to determine who was at fault when those companies are disputing their own liability.
Calculate the Value of the Case
Standard values have never been assigned to accident cases. It requires researchers to get all of the information, including medical bills and pay stubs to determine what the value is. Vocational and medical specialists need to be brought in to help assess this amount as well.
Lawyers Can Handle All the Communication With Insurance Companies
Jeopardizing your compensation rights can be done very quickly by not speaking with the right person or saying the wrong thing. Our lawyers will have all of the conversations with the insurance company so that no mistakes are made in your compensation will be jeopardized.
Build Up Your Defense
There are so many cases where the decisions of the driver that was hit by the rideshare driver can make this more complicated. For example, they may not have had their seatbelt on or they may have been distracted. Our legal team will help build your Defense, address these accusations, and help you get the largest settlement possible.
Negotiating With the Insurance Companies
Every insurance company wants to not pay out any money. If they don't have to pay out as much, they are going to feel as if they have succeeded. To bypass the potential of a large payout, they often present lower settlements hoping that you will take whatever you can get. This is where our team of lawyers will come in to negotiate with that insurance company until we can get a fair settlement for you.
We Can Represent You in Court
It's very common for insurance companies to refuse to honor the compensation that the victim is due. Victims may actually back down and accept what is offered, however, our team of Uber and Lyft accident lawyers will not do that. If we find that you are dealing with an insurance company that won't budge, we are not afraid to go to bat for you.
Common Causes for Uber Accidents in New York
It is becoming quite common for people to avoid driving through New York using the services of ridesharing apps. There are quite a few drivers out there from Uber/Lyft that are involved in many different accidents. Nassau County and Suffolk County are often involved in these accidents. These accidents can be caused for many reasons. There are contributing factors that can lead to these happening.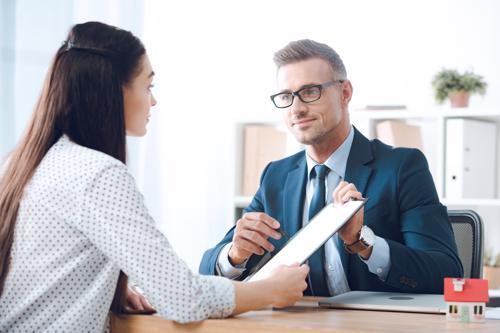 Common causes for the many ridesharing accidents include:
Unsafe turns
Illegal turns
Failure to yield
Stopping in heavily traveled roadways
Other conditions will involve the weather, defective equipment, and traffic conditions that may actually be hazardous.
Who is Liable for Rideshare Accidents That Cause Injuries?
Uber or Lyft drivers might be involved in these accidents but it does not necessarily mean that they are the reason that they happened. They can be messy and complicated. Contributing factors can lead to a rack that may have been out of their control. According to New York State law, getting compensation is possible if the other driver made a wrongful action, was careless, or was simply negligent.
The liable parties may include:
Negligent parties and their employers
Negligent Uber drivers
Negligent third parties
Defective vehicles
Government agencies
Once you have been in an Uber accident, it is absolutely important that a thorough investigation is completed by someone that is independent of the incident itself. This is the only way that the liability can be properly determined. Cellino Law will be able to obtain compensation from those who have contributed to the accident that may have resulted in your injuries.
Will You Get Compensation if the Uber Driver is at Fault?
If you are in an Uber accident, and you think the driver was at fault, getting compensation may depend upon whether or not they were using their app at the time of the wreck. This is what you need to know.
The Uber App was Not Being Used by the Driver
If the Uber app was not activated, then the driver was not actually working for Uber at that time. This means that private insurance coverage will be responsible for any damages that are caused.
Uber Driver Waiting for a Ride Request
If they are logged into the app, and they are waiting for a passenger, the Uber insurance policy is going to be active. The only problem is that this is going to act as a secondary policy. This means you can only seek damages from that policy if it exceeds what the privacy policy has for benefits.
Uber Driver Had a Ride Request
Once they have received a request, the million-dollar policy is now in effect. This means that it will cover damages which the driver sustains, as well as any passengers, plus any third parties. Again, this is a secondary policy at this point in time. All of the benefits must be exhausted under the privacy policy before the Uber driver's private insurance kicks in. This is a total of $1 million in coverage, but it will terminate once the driver ends the ride on the app because the passenger or passengers have been dropped off.
Is it Possible to Sue Uber After a Wreck?
It is likely not possible. This is because Uber drivers are considered independent contractors not actually employees. They do this so they can distance themselves from any possible liability involved in racks. This means you will likely be very limited when trying to see compensation from the insurance provider.
What Are Common Uber Wreck Injuries?
These injuries can be very devastating. Cellino Law can help you recover compensation for injuries you have sustained in an Uber wreck including:
Soft tissue damage
Lost limbs
Paralysis
Whiplash
Concussion
Chest injury
Broken bones
Crushing injury
Head injury
Neck injuries
Degloving
Eye injury
What if you are not able to make it to our law offices? We understand that your injuries may prevent you from doing so. You should not let this stop you. Our legal team at Cellino Law is ready and willing to come out to meet you. We can set a time where we can see you at your place of employment, at the hospital, or even at your home. You simply have to call us, determine what time is best for you, and then we can meet.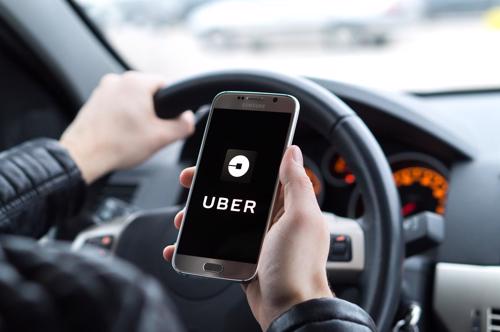 Damages Often Available After a Rideshare Accident
If someone else is found to be at fault for the accident you are in, you should never settle for something less than you deserve. Never sign anything until you are able to call our law offices. Contact Cellino Law as soon as you can so that we can help you get compensation for the wreck damages that you deserve. This could be for:
Loss of enjoyment in life
Emotional distress
Property damages
Lost wages
Medical bills
Disability
The objective of any insurance company is to drive the claim amount down. As your attorney, we can help prevent this from happening. We will work with you every step of the way, and we are able to do so because we have decades of experience proving car accident injury claims. Our legal team can offer you insight in regard to how your extensive injuries can impact not only your settlement amount and your lifestyle. By looking at both of these things, we can determine the overall value of your case.
How Much is My Uber Accident Claim Worth?
The value of the Uber case depends upon the circumstances of the wreck that you are in. For example, if you were the driver, for the ridesharing company, you definitely need to have the right insurance. This insurance must cover potential expenses and medical bills regarding who would be at fault. If you are not at fault, you have the right to file a claim on the other driver for pain-and-suffering. These are regarded as non-economic damages. Serious injuries may include:
Loss of pregnancy
Disfigurement
Death
Disability for at least 90 days
Limitation of a body part or organ
Broken bones
It is also important to note that when you filed lawsuits regarding vehicular damages, your financial loss can exceed $50,000. These are regarded as economic damages. Our law firm works extensively in personal injury law and can help you with your claim. In general, there are New York limitations statutes regarding Uber accidents that will expire after three years. In some cases, you will even have less time than that.
Contact the Offices of Cellino Law to Speak With a New York Uber Accident Attorney
It is very important for you to contact our attorneys as quickly as you can after the accident. There is going to be a statute of limitations in regard to filing a claim which is three years from the date of the accident. Once you have spoken to our New York injury firm, representatives of Cellino Law will be more than happy to take the time to gather evidence to make sure that your claim gets approved.
I really just wanted to say thank you so much for taking my case, answering all my questions, and mostly for being very patient with me. I feel that without you and Roza I would not have been able to get anything at all. I hope to never need a lawyer again, but if I do I will definitely want you both working for me. Again thank your for you hard work, time and patience.

Veola

Thank you for your efforts on my behalf. I am very pleased (and surprised) at the amount of the settlement. We will use the funds to help pay down the debt on the truck we had to purchase after ours was totaled. Thank you again.

Linda

I can only say great things about my attorney Allan Silverstein. He is professional, he calls back right away, he keeps me informed, and makes me feel comfortable as this entire ordeal is stressful. I have total confidence in his ability to handle whatever comes his way. He is no nonsense and very good at his job. Thank you Allan... he is a true asset to the team!

Mrs Steward

It was a great pleasure working with you on my lawsuit. You certainly gave 150% of your time and interest in settling my case and for that, I am extremely grateful. Therefore, I want to thank you very much for helping me win my settlement and wish you the very best.

Linda

My experience during the time of negotiations was extremely positive. Josh Sandberg handled my lawsuit with the utmost integrity. He returned all my phone calls in a timely manner and answered all my questions. Josh made things less stressful. I would highly recommend Josh and the entire staff at Cellino Law.

Arthur

Tim Cellino handled my case beautifully. He is very knowledgeable and patient with all my questions. He kept in touch with me through out my ordeal. Tim also got a settlement for more than I expected. I highly recommend Tim Cellino!

Jayne