All You Need to Know About Pain and Suffering In Wrongful Death Claims
August 28, 2023
Dealing with the loss of a loved one is never easy, but it can be especially difficult if their death was caused by the negligent actions of another person. Understandably, it's common for family members of someone who has died in some sort of accident to not want to think about the pain and suffering their loved one may have endured before their death.
However, many families choose to bring forth a wrongful death lawsuit against the at-fault party. These lawsuits allow the family of the deceased to sue for damages directly related to their loved one's death, including funeral expenses, lost wages, and pain and suffering.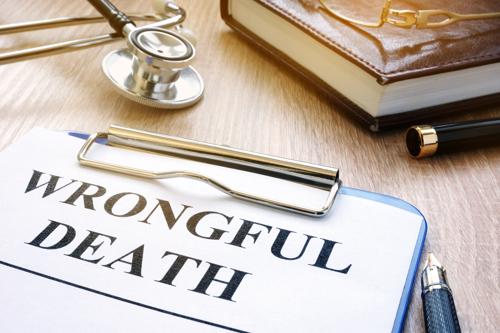 Like any other personal injury claim in New York, damages in wrongful death claims are determined to either be economic or non-economic. Economic damages often include tangible costs like the deceased's medical expenses before their death, funeral and burial expenses, and loss of future wages. Non-economic damages, which include pain and suffering, are typically not as easy to calculate.
What Is Pain And Suffering?
Pain and suffering in relation to a wrongful death claim refers to the damages that the victim's family can recover for any injuries, trauma, and suffering the deceased endured before their death.
Pain and suffering can be proven in different ways, depending on the circumstances of the case. If the victim survived for days, weeks, months, or even years after the accident, there may be evidence to prove that they suffered physical pain, mental anguish, and so on.
However, if the victim passed relatively quickly after the accident, then proving conscious suffering may require an eye witness or expert testimony to prove that suffering occurred.
How Are Damages for Pain And Suffering Calculated?
There are two commonly used methods to calculate pain and suffering damages in wrongful death cases:
Multiplier Method: When using this method, all economic damages, including medical bills, funeral expenses, and so on, will be multiplied by a number ranging between 1 and 5. The resulting number represents the value of the deceased's pain and suffering. Typically, when using this method, the more severe the injuries or the longer the deceased suffered before the time of death, the higher the multiplier number will be.
Per Diem Method: Using this method, a "daily rate" is determined and multiplied by the number of days the accident and the resulting injuries impacted the deceased's life before death. Typically, the daily rate should be a relatively reasonable number that accounts for daily wages lost, medical bills, and the extent of the injuries.
Although these methods are commonly used, no number you calculate is guaranteed to be paid by the insurance company. In order to get an accurate estimate of pain and suffering damages, consider speaking to a personal injury attorney with extensive experience litigating wrongful death claims.
Understanding Pain And Suffering Damages in New York
New York State differs from other U.S. states regarding who can collect damages in a wrongful death suit and the amount of damages that can be recovered.
Family Members Cannot Recover Their Own Pain and Suffering Damages
Under current New York State law, family members of the deceased cannot collect damages for their own pain and suffering as it relates to the loss of their loved one. Outside of damages for the deceased's pain and suffering while they were still alive, family members are limited in the damages they can collect.
Currently, only certain family members (those listed as trustees of the deceased) can sue for economic damages including medical bills, funeral costs, and lost wages.
As it stands, New York State is one of the few states in the U.S. that does not allow for close family members of the deceased to collect damages for their own grief, emotional anguish, or loss of affection and companionship after a wrongful death. Efforts to change the law through "the Grieving Families Act" are ongoing, but there is no guarantee that those efforts will succeed.
There is No Cap For Pain And Suffering Compensation
New York State does not impose any caps or limits for how much a party can recover for pain and suffering in a wrongful death case. This means that a jury can award any amount they see fit to provide full and adequate compensation (within reason) for a deceased's pain and suffering while they were alive.
While the state does not limit the amount of reasonable compensation that can be recovered for pain and suffering, the circumstances of the case can.
If pain and suffering was experienced for only a short period of time, the amount awarded may be considerably less than if the deceased had suffered for a considerable amount of time. Moreover, appellate courts may reduce damages awarded by a jury if the court deems the award excessive.
Statute of Limitations For Pain and Suffering
Unlike other personal injury statutes of limitations in New York, wrongful death claims must be brought forth within two years from the date of the decedent's death.
Specific to wrongful death claims in New York, only those named as representatives of the deceased's estate can bring forth a lawsuit for any economic and non-economic damages resulting from their loved one's accident and resulting death.
An attorney can assist you in being named as the executor of the estate such that you can sue on behalf of your loved one.
Contact Cellino Law's Wrongful Death Attorneys
If you have recently lost a loved one due to the negligence of another party – including medical malpractice, negligent actions behind the wheel, or a similar accident – then the attorneys at Cellino Law are here to help.
Although no amount of money can replace the loss of a loved one, our team of attorneys will fight to ensure that the at-fault party is held responsible and that your family is fairly compensated for your losses. Contact us 24/7 at 800-555-5555 for a free consultation with a member of our legal team.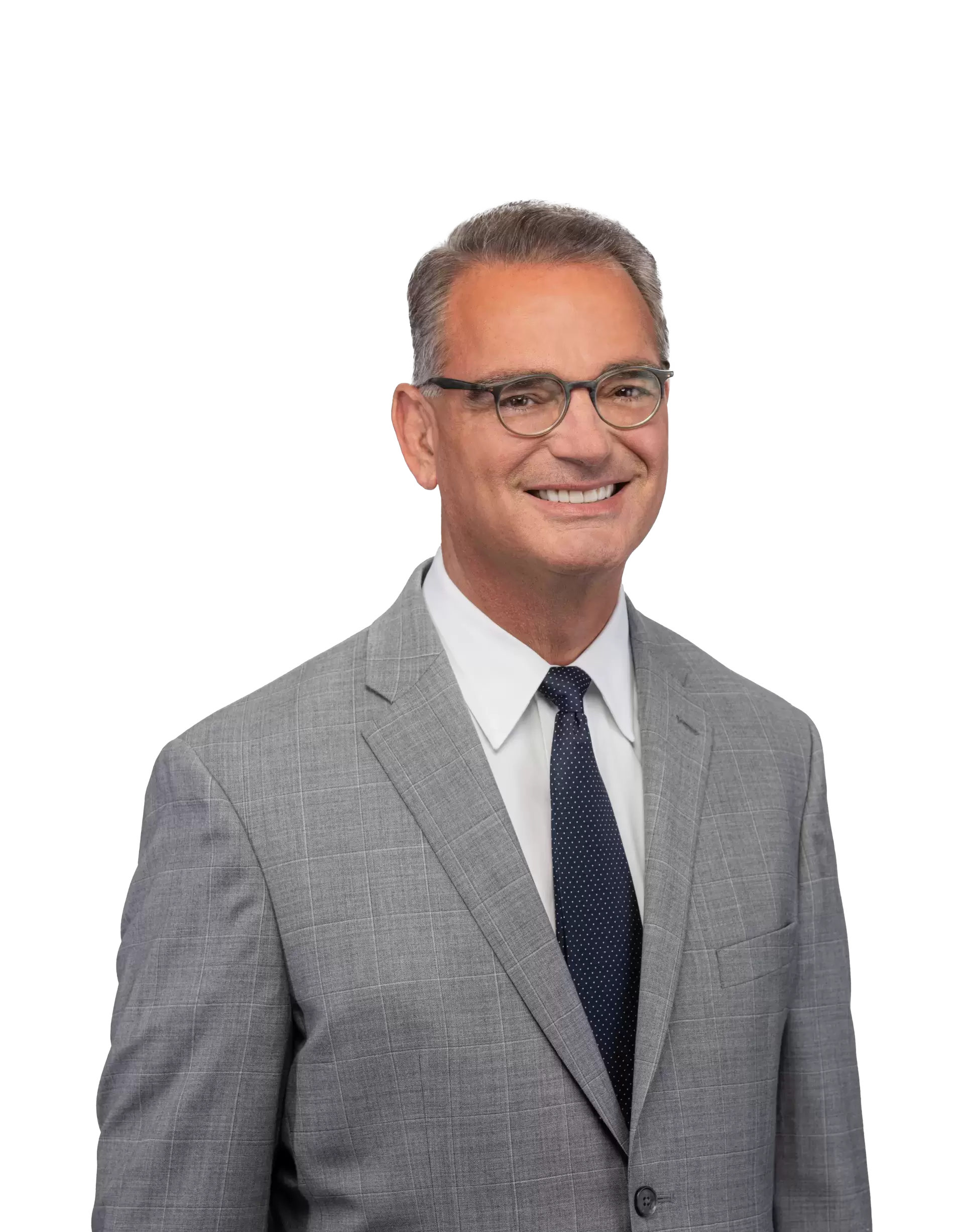 Content checked by the personal injury attorney Ross Cellino. As a family man and a trial attorney, I pride myself on winning cases and serving the community. With over 35 years of experience, I understand the function of a jury, how juries arrive at conclusions, and the role that the jury plays in administering justice. I know how to win cases. You can find us in Manhattan, Buffalo, Melville, Rochester, Brooklyn, The Bronx, Queens and other locations throughout New York.
I really appreciated your determination and efforts on handling my case. You have done an outstanding job, and I am very satisfied with the outcome of the settlement. Thank you so so much John.

Amparo

This is to express our gratitude to you and your team in helping us and Stephanie navigate through the legal process following her car accident. We are very satisfied with the outcome and grateful for your hard work and attention to details. We fell confident that with this compensation, Stephanie will be able to move forward with her studies and her life with the ability to care for some of her health needs resulting from the injuries sustained following her car accident. Thank you very much and may God continue to bless your efforts.

Jose & Rose

I am writing this letter to say how much I appreciate your services pertaining to my case. Your injury attorney took a hands-on approach and left me fully informed at all times as to where my case was going as well as how much ground we had to cover; leaving the final decisions in my hands but making sure that I knew all of the risks involved in the choices. I have dealt with a few law firms in my life on various different cases and this is the first time that I never had to call and/or track down my lawyer… because of this, I have and will continue to recommend Cellino Law to my friends and associates.

Denise

I just want to let you know that I did receive my settlement check. More importantly, I want to thank you again for all you did for both me and my family. I could not be more pleased with my experience at Cellino Law. From the moment I first spoke with you I felt comfortable - you took a sincere interest in my case, clearly explained the process and effected a quick settlement. From this day forward, when someone asks if I can recommend a good lawyer I will, without hesitation, say "Cellino Law". Thanks again.

Walter

Now that reality has set in, I want to thank you for all your work and assistance in obtaining my settlement for the pelvic mesh. This money will make my life so much easier in the future. Medicare just isn't sufficient. I know that I will have enough to live on. I truly appreciate of your efforts. Thank you!

Loraine

Thank you for your efforts on my behalf. I am very pleased (and surprised) at the amount of the settlement. We will use the funds to help pay down the debt on the truck we had to purchase after ours was totaled. Thank you again.

Linda