Roundup is a herbicide by Monsanto commonly used by farmers, gardeners, landscapers, and agricultural workers as an all-purpose weed killer. It first entered the market in 1970, but it wasn't until 1985 that scientists began studying the connection between glyphosate, the active ingredient in Roundup, and various cancers like Non-Hodgkin's lymphoma and leukemia. In 2015, WHO's International Agency for Research on Cancer (IARC) reviewed the existing scientific studies and determined that glyphosate-based herbicides, including Roundup, are "probably" carcinogenic to humans.
While nations started to issue warnings and bans on Roundup, Monsanto maintained that their product was safe for use. According to the FDA, Monsanto has known of Roundup's harmful effects for decades but failed to warn users or provide sufficient information about the product. As a result, lawsuits seeking compensation for people diagnosed with Non-Hodgkin's lymphoma began to be filed.
If you or your loved one has been diagnosed with Non-Hodgkin's lymphoma or leukemia after prolonged Roundup exposure, you may qualify for compensation. At Cellino Law, we are happy to help you with your New York Roundup lawsuit so that you receive your much-deserved compensation. Call our personal injury attorneys today at (800) 555-5555 to schedule a free initial consultation.
What is Roundup and What Adverse Side Effects Are Linked to it?
Roundup is the brand name for glyphosate, a popular herbicide used as a weed killer by farmers, gardeners, and other agricultural workers. Besides killing weeds, Roundup has, over the years, been used to prepare crops for harvesting. Some farmers have previously used it on glyphosate-resistant crops like corn, soy, canola, sugar beets, cotton, and alfalfa. It is also used on lawns, plantings, aquatic plants, greenhouses, and forest plantings.
Due to the long-term exposure to this herbicide, scientists have been researching its possible health effects. Individuals who use Roundup may be exposed by breathing it in, contacting the skin, or getting it into the eyes. The side effects of Roundup exposure include skin irritation, increased saliva production, nausea and vomiting, eye and nose irritation, burning throat, and diarrhea. Some of the serious health conditions linked to Roundup include:
Non-Hodgkin lymphoma
Multiple Sclerosis
Degenerative disorders like Parkinson's disease and Alzheimer's disease
Leukemia
Congenital disabilities like anencephaly
Autism
Chronic kidney disease
Celiac disease and gluten intolerance
Inflammatory bowel disease
Chronic respiratory diseases
Ongoing Lawsuits Against The Manufacturer of Roundup
Roundup has been used by farmers since 1970 to kill weeds without destroying their crops. However, a report by the IARC in 2015 indicated that glyphosate caused cancer in tests involving lab animals. Since then, there have been thousands of lawsuits filed by individuals who claim that Roundup caused them to develop cancer.
Bayer inherited the litigation when it acquired Monsanto in 2018. Currently, the company is facing up to 95,000 cases for which it has devised deals worth $1.25 billion as settlement. These deals are yet to be signed, and only represent a portion of the total claims. The German chemical and pharmaceutical giant still faces about 30,000 claims from plaintiffs who have turned down the settlement.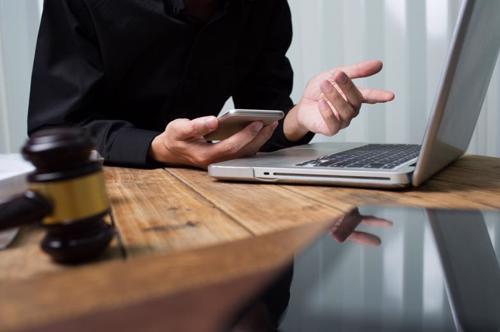 A further 5,000 claimants are still resigned to settling their claims in court after rejecting the defendant's settlement proposal. According to the defendant, plaintiffs who accept the settlement package should end their pursuance of the claim in court.
Damages You Can Get From a Roundup Lawsuit
Just like any other personal injury case, figuring the damages that can be awarded for your Roundup lawsuit begins with understanding the nature and extent of your "losses." Damages awarded in a Roundup lawsuit heavily depend on the cost of treatment and other related costs. Damages are also awarded to cover other non-monetary losses by the plaintiff. Generally, damages awarded in your Roundup claim could be monetary, non-monetary, or punitive.
Economic Damages
These are damages awarded to the plaintiff for the costs incurred on treatment and other related expenses. The monetary value of these costs can be easily determined, and the value of the damages is therefore easy to determine. Some of these damages include:
Medical bills arising from the cancer
Lost wages if the plaintiff can no longer work because of cancer or its treatment
Non-Economic Damages
These are damages whose monetary value could be a little difficult to determine. Some of these include:
Pain and suffering
Emotional distress
Loss of companionship, if a family member dies as a result of cancer caused by Roundup
Wrongful death, if you or your loved one dies due to cancer caused by prolonged Roundup use.
Punitive Damages
While these may not be awarded in all personal injury lawsuits, a jury might find it appropriate to award punitive damages to punish the plaintiff for their unsavory practices. In this case, a jury may award punitive damages to act as a deterrent against such practices in the future.
Notable Roundup Lawsuit Settlements
Since IARC determined that glyphosate was a probable carcinogenic to humans, Roundup lawsuits started being filed against Monsanto. Three of these went to trial, and damages were awarded to the plaintiffs.
Shortly after the deal to buy Monsanto was completed in 2018, a California state court jury ruled in favor of the plaintiff and awarded him damages. Dewayne Johnson, a school groundskeeper, received $289 million after convincing the jury that prolonged glyphosate use caused his cancer. The jurors awarded damages to the plaintiff as Monsanto failed to warn users of the weed killer's adverse effects. However, this amount was later reduced to $78 million after an appeal by Bayer.
In March 2019, the federal court in San Francisco awarded Edwin Hardeman $80 million in damages in a Roundup lawsuit. The plaintiff had used Roundup on his 56-acre property for over twenty years, and the jury determined that he qualified to receive the compensation.
Two months after the Edward Hardeman ruling, a California jury awarded a couple $2.55 billion. Alva and Alberta Pilliod were both diagnosed with Non-Hodgkin lymphoma after decades of using Roundup. The jury awarded them $55 million in compensatory damages, and each received a further $1 billion in punitive damages. The compensation amount was reduced to $87 million.
How Can A Lawyer Help a Roundup Lawsuit?
Roundup lawsuits can get complicated, and it is important that you hire a lawyer whenever you intend to file a claim. At Cellino Law, our personal injury lawyers can help you in your Roundup case and boost your winning chances.
Our lawyers are experienced in personal injury cases as they have handled similar cases in the past. They can help prove that your cancer developed due to prolonged use of Roundup and therefore increase your chances of receiving compensation. Our attorneys will also help you when filing your claim to ensure that all documents that could serve as evidence are submitted, including diagnosis reports and medical receipts.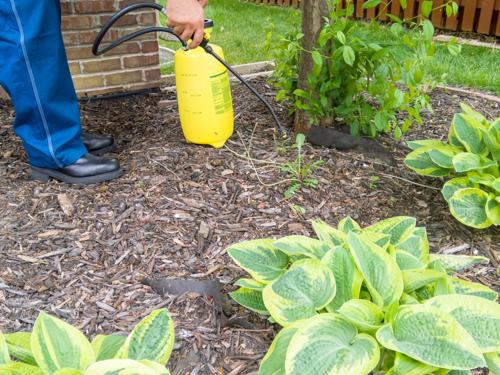 At Cellino Law, our attorneys also work with experts to help build a strong case for the plaintiff. For plaintiffs filing Roundup claims, working with one of our lawyers ensures a smoother claim. By collaborating with specialists like CT technologists, it becomes easier to prove that your cancer resulted from long-term Roundup exposure. Our lawyers also help show that Monsanto knew of the possible adverse effects of Roundup and failed to warn users. This way, it becomes easier to hold the defendant responsible for your injuries.
Hiring a lawyer also ensures that you file your claim within the permissible timelines according to the statute of limitations, which means your claim remains valid. For personal injury cases in New York, you are required to file a claim not later than three years after learning about your injury. In this case, plaintiffs should file the claim soon after being diagnosed with Non-Hodgkin lymphoma or a related condition. Therefore, a lawyer can help you adhere to the time limitations to ensure that your claim remains valid and that you still qualify for compensation.
How Much Will a Lawyer Cost?
Oftentimes, plaintiffs give up their plans of filing claims after injury or illness due to legal costs associated with these cases. At Cellino Law, we believe that everyone deserves top-tier legal representation despite their financial situation or position. If you are filing a claim against Monsanto for your losses, we can help and represent you without charging you a dime until we win your claim.
Our lawyers in New York will represent you on a contingency fee basis, which means you pay a percentage of your award after the case is won. You won't have to pay anything unless we win the case for you. Normally, the rate will hardly go above 33.3%, which is only payable after winning the case for you.
Review Your Roundup Lawsuit With Cellino Law
Roundup has been used for over forty years by gardeners, agricultural workers, and farmers to kill weeds and prepare crops for harvesting. Recently, the IARC, a division of the WHO, determined that glyphosate potentially causes cancer in humans. Since then, over 100,000 lawsuits have been filed against Monsanto as plaintiffs seek damages for their losses. However, these lawsuits can get complicated, and working with a lawyer guarantees a smoother process and higher chances of receiving compensation.
Our seasoned New York personal injury lawyers can help you win your much-deserved compensation by proving that your cancer was caused by prolonged Roundup use and that the defendant failed to warn users of the possible adverse effects of Roundup. If you or your loved one has been diagnosed with Non-Hodgkin lymphoma or a related condition due to long-term Roundup use, then you may qualify for compensation. Call a New York mass tort lawyer today at (800) 555-5555 for a free consultation and case review.
Thank you for all your help. It has been a long journey. At last, the light at the end of the tunnel. Also, thank Tom for the help and work he put in.

Ron

I highly recommend Cellino Law to anyone involved in a car crash. I worked with Michael Lovecchio, and had a wonderful experience given the circumstances. He was very attentive, and got the best possible outcome I could have wanted.

Susan

Tim Cellino handled my case beautifully. He is very knowledgeable and patient with all my questions. He kept in touch with me through out my ordeal. Tim also got a settlement for more than I expected. I highly recommend Tim Cellino!

Jayne

I can only say great things about my attorney Allan Silverstein. He is professional, he calls back right away, he keeps me informed, and makes me feel comfortable as this entire ordeal is stressful. I have total confidence in his ability to handle whatever comes his way. He is no nonsense and very good at his job. Thank you Allan... he is a true asset to the team!

Mrs Steward

We want to send a big "Thank you" from the both of us. We know you both fought for us and did a great job with our case. You did it in a timely manner and we appreciate it.

Kerrijo & Jerry

Thank you for your time, effort, and hard work on my case. I appreciate your expertise and compassion. I never experienced what I went through and I would have been completely lost without you.

Martha