At Cellino Law we have found that victims of construction accidents are often not aware of their rights. Some of them have no idea that they can seek compensation for their losses. Others mistakenly believe that the compensation will only cover their medical bills. Their injuries and illnesses take time to heal and also bring about considerable costs and losses, like medical bills, lost wages, and more. Many end up needing the help of an experienced New York construction accident lawyer to get the fair compensation they deserve.
While each construction accident case is unique, information is key in all of them. We seek to provide the information necessary to victims through risk-free initial consultations. We give construction site accident victims a chance to discuss their case with one of our experienced NY construction accident lawyers for free. This way, they can learn more about New York laws and how they apply to their particular case. They can also learn what their rights are, how much their case is worth, how they should approach it, and whether or not they should turn their case into a construction accident lawsuit.
If you sustained a construction accident injury, we can help. All you need to do is schedule a free consultation with our leading New York injury firm. We fight to get our client's maximum compensation for their claims. Best of all, if we don't win your case, you pay nothing! Contact our office today to start the process with one of our skilled construction accident attorneys fighting for you.
Main Construction Accident Causes in New York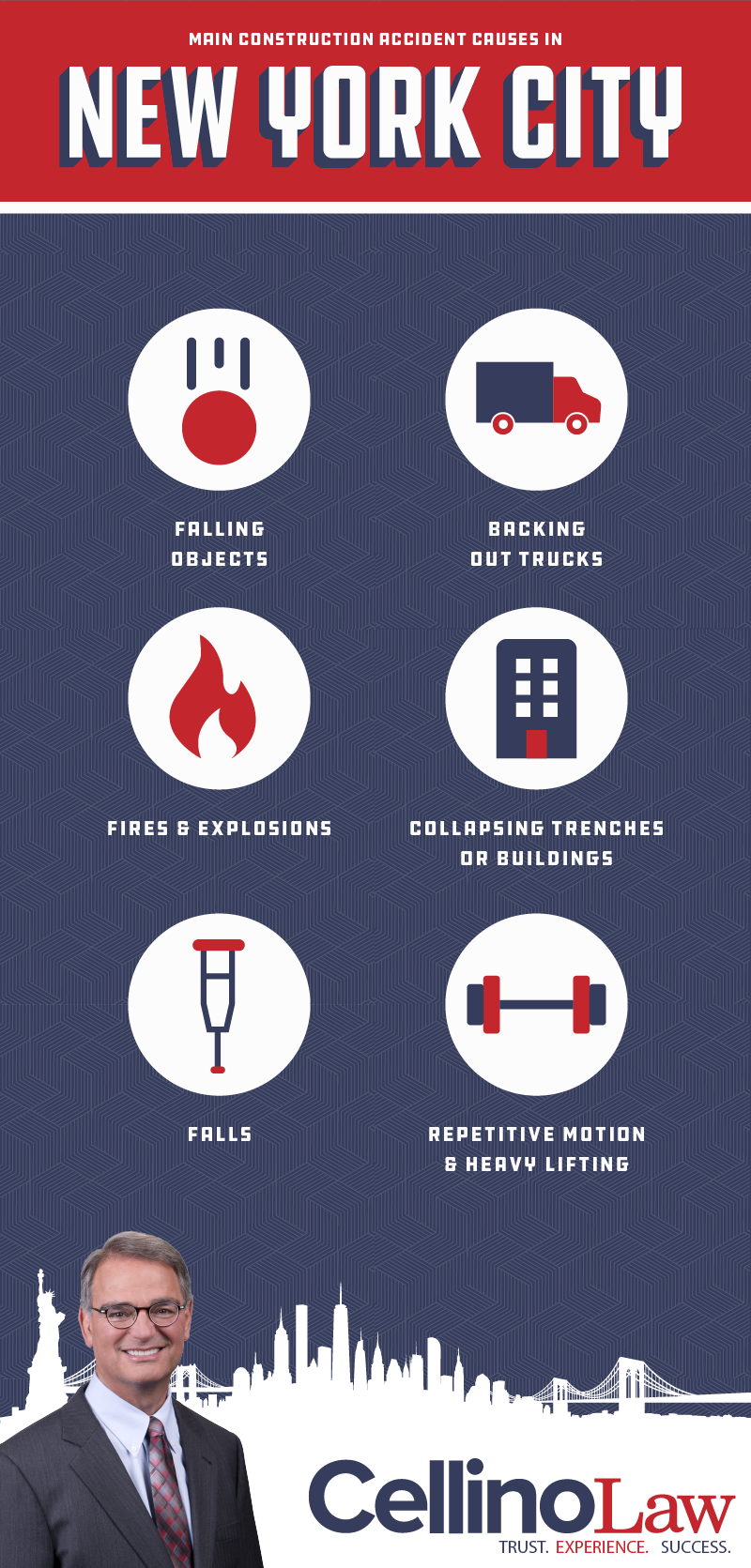 According to New York Active Major Constructions, there are over 7,000 active construction permits. They cover over 177 million square feet and 120 thousand proposed dwelling units. With this high volume of construction, it should come as no surprise that construction site accidents occur every day.
Some construction site accidents occur due to understaffing and employers' noncompliance with labor law in general and scaffolding law in particular. Others are the result of the New York construction workers' negligence or bad jokes. Almost any construction accident case has one of the following causes:
They cause more than 20% of construction injuries. Their victims are usually construction employees who work at heights. It is also not uncommon for passersby to be involved in construction site accidents due to falls.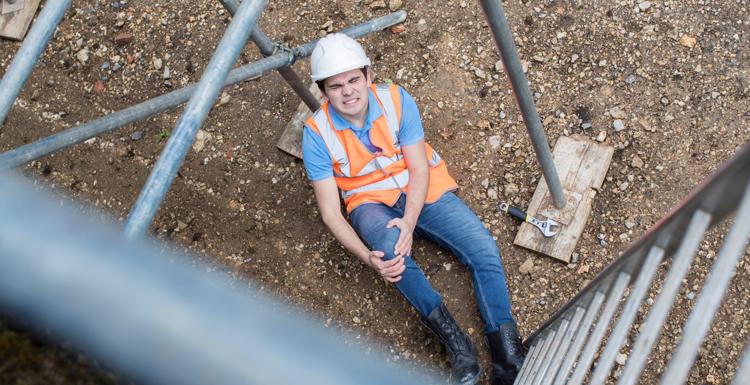 Falling Objects 
Sometimes, construction workers on scaffolds accidentally drop materials or tools. These can easily hit another worker or passerby and cause serious injuries. Sometimes falling objects can even lead to fatal construction accidents.
Backing Out Trucks
Construction site accidents involving backing out trucks are frequent as well. That's because many of the trucks and machines used in construction have limited rearview. A worker or passerby situated in their blind spot could easily be run over or crushed against a concrete wall.
Fires and Explosions
Many construction sites are a paradise of fire and explosion hazards. There are flammable substances, leaking pipes, welders, and exposed wiring everywhere. One spark is enough for a disaster to happen and for everyone in the area to incur life-threatening injuries. What's even worse, is that in many cases, these construction accidents can be avoided, but construction site owners do absolutely nothing to prevent them.
Collapsing Trenches or Buildings 
It is not uncommon to hear on the news that a trench that was being built collapsed on the workers. Sometimes, buildings being demolished collapse earlier or unexpectedly due to water infiltration or high vibration levels. The people trapped inside usually suffer severe and difficult-to-treat injuries.
Crane Accidents
Cranes are indispensable machines on many construction sites. However, construction accidents involving cranes can lead to disasters of catastrophic proportions. They can lead to many injured construction workers, a large number of fatalities, as well as considerable damage to adjacent properties.
Repetitive Motion and Heavy Lifting 
Construction workers often perform repetitive movements and lift heavy weights. This type of work is predisposed to back injuries and muscle and joint damage. Heat stress, hypothermia, and frostbite are constant threats on construction sites as well.
Dust, Heavy Metals, & Other Substances Considered Dangerous in Long-Term Exposure 
In the past, asbestos was the most important threat to construction workers' safety. Now it is rarely used, but construction site hazards are still numerous. Lead, solvents, and chemical-filled dust can cause serious respiratory illnesses, intoxications, and other health issues.
The list could continue but it should be obvious by now that construction sites are full of dangers. Anyone can get injured, from workers to their supervisors and even construction site owners, site visitors, service providers, and passersby.
In theory, victims have the right to compensation. In practice, compensations are difficult to obtain. They require the following strict procedures and providing solid evidence. It takes the knowledge, experience, and skills of a New York construction accident lawyer to succeed.
Depending on the cause and the circumstances of the accident, injuries and illnesses may vary. Our construction accident attorneys will review the most common ones below.
Common Types of Injuries and Illnesses Our Lawyers Handle
Construction workers with several years of experience often develop respiratory diseases. These are the result of the dust and chemicals the workers breathe in on a daily basis. The most common forms are silicosis and asbestosis. Depending on how or where your exposure to these chemicals occurred, you may have grounds for a personal injury lawsuit.
Also common among construction site workers are back problems, like herniated disks. These are the result of prolonged standing, repetitive bending, and heavy lifting. Besides being extremely painful, they often require invasive surgical treatments and expensive recovery protocols. Unfortunately, nowadays many construction site workers have to resort to a personal injury lawsuit in order to recover from such conditions.
Both types of conditions require expensive long-term treatments. Our construction accident attorneys have made it their mission to help sufferers recover their losses. We also help compensate for each type of construction injury listed below:
Amputations of fingers, toes, or limbs

Fractures and broken bones

Burns and disfigurement

Lacerations and cuts

Eye injuries or loss of vision

Shoulder, wrist, knee, and ankle injuries

Loss of hearing due to heavy noise

Spinal cord injuries and paralysis

Post-traumatic stress disorders

Head and brain injuries

Exposure to toxic chemicals
Again, the list may continue, but you surely understand the basics: we help compensate almost any type of construction site injuries.
Why would you need the help of a New York construction accident lawyer? There are no two cases alike. It is one thing to incur injuries on the job and another thing to be injured due to another person's negligence.
It is one thing to file an insurance claim, and a completely different story to file a personal injury lawsuit. Finally, there is a huge difference between representing yourself and having an entire legal team fight on your behalf.
Why Do I Need a New York Construction Accident Lawyer?
When you work with an experienced construction accident attorney, you receive advice every step of the way. Here is what an attorney can do for you:
Advice on How to Act After the Accident
After a construction site accident occurs, the victims are usually confused and unsure of what to do. Many employers and insurance agents take advantage of their situation to convince them to sign right waivers.
Instead of giving up your rights, focus on getting a medical exam. If you are a construction worker you should also report your injuries to your employer. Then, your priority should be to get legal help. Our construction accident lawyers will step in to defend your rights and guide your steps.
Free Case Review
Before you can seek compensation for your injuries, you need to know what type of claim you have. It could be a workers' compensation claim or a personal injury claim. The procedures you need to follow and the benefits you can obtain differ from one construction accident case to another. The evidence requirements vary as well.
At Cellino Law, our New York construction accident attorney will review your case for free. They will tell you what type of claim you have, with whom you have to file it, and how much it is worth. If you let them, they will gather the necessary evidence and take over all the formalities.
Higher Compensation
Did you know that, depending on your case-specific, you could get compensation for pain and suffering? Many accident victims have no idea how to claim such damages and never do. We know all about proving physical and emotional suffering, and we will help you with your construction accident lawsuit.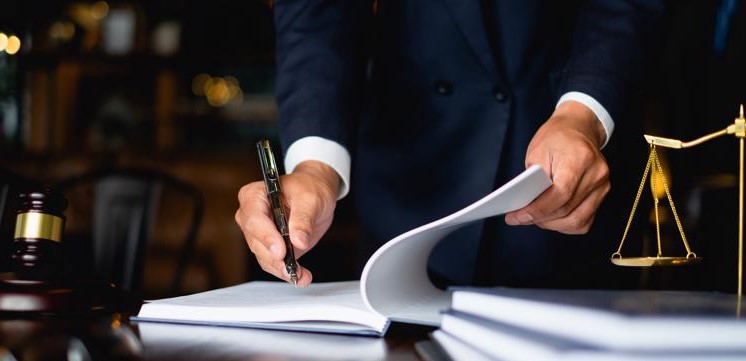 We are ready to use our knowledge to your benefit. Without help, you can be sure that you will obtain a higher compensation than you could on your own. From gathering evidence to proving liability and incurred damages, everything is routine for us.
Ability to Fight Unfavorable Verdicts and Settlements
The defendant to your claim will do everything in their power to avoid paying or lower the amount. Therefore, you should be prepared for claim denials or detrimental settlement offers. You should not see them as final but rather fight them with everything you have.
At Cellino Law, we can help. Our personal injury law firm has extensive experience appealing compensation claims and negotiating settlements for our clients. The defendant to your claim will have no alternative but to pay the compensation you deserve.
And there are many more things we can do for you. Working with us will get you time and peace of mind to focus on recovering from your injuries. It will save you the effort and hassles of filling in tons of paperwork. Also, you will not have to deal with the defendant to your claim or their legal representatives.
But the best way to find out what we can do for you is to talk to one of our construction accident attorneys in person.
Contact a New York Construction Accident Lawyer at Cellino Law, for a Free Consultation!
Why settle for generic information when you can get advice customized to your case specifics? At Cellino Law, we are ready to assist you and fight for your rights. To benefit from our help, you only need to schedule a free consultation. Call our office or use the contact form and make an appointment with our New York personal injury attorneys!
My experience during the time of negotiations was extremely positive. Josh Sandberg handled my lawsuit with the utmost integrity. He returned all my phone calls in a timely manner and answered all my questions. Josh made things less stressful. I would highly recommend Josh and the entire staff at Cellino Law.

Arthur

Cellino Law was a great company to work with. From the beginning they came out and met with my uncle and myself and assured us that everything would be taken care of from beginning to end our lawyer state and constant contact with us to make sure that everything would go smoothly and it did. I would definitely recommend anybody to go to Cellino Law for whatever help they need. And specifically please ask for the lawyer that we had Mr. Alan Silverstein. He was amazing and his staff was always attentive. Please go with them for your next law needs.

Eshaunda

Choosing the right attorney to represent you after an accident can make all the difference. This is no cliche. I recently experienced these words to live by first hand. After a tractor trailer rear ended me at high speed in 2017 I retained Allan Silverstein to handle my case. I quickly realized that bringing a lawsuit rapidly snowballs into a mountain of details that can make or break your results. Documents, case histories, doctor visits, bills, and lots of phone calls all need to be accurately kept track of if a successful outcome it to be attained. To complicate matters I reside in New York and the incident took place in New Jersey. Luckily, Allan was licensed in multiple states. I was fortunate to find Allan to handle this matter from the New York area. Armed with an accurate account of the facts Allan went to work on the difficult job of negotiating with the defending insurance company as well as my no fault carrier in order to obtain the best possible outcome for my set of circumstances. In a lawsuit communication is key and and events can be of a timely nature. Allan never failed to return my calls - usually the same day! He fought skillfully and respectfully to get me the best possible settlement. He is easy to deal with and a likeable down to earth guy. He always listened with compassion and respect to my issues. He guided me with objective understanding as well as a realistic analysis of the merits of my case. When we finally settled Allan got me a fair agreement beyond my expectations and negotiated with my doctors to make sure all my bills were paid. It was a great experience having Allan represent me. Quality work in any aspect of life is hard to find. Quality is what I got with Allan Silverstein. I highly recommend him if you find yourself in need of a personal injury attorney.

Theodore

I want to thank your law firm for settling my lawsuit where others failed. You treated me with the utmost respect and care, because of your law firm the dream of owning my own home finally came true. For the first time in a long time, we're living out our dream home. Thank you a million times over. Thank you for making my dream come true.

Marcy

Now that reality has set in, I want to thank you for all your work and assistance in obtaining my settlement for the pelvic mesh. This money will make my life so much easier in the future. Medicare just isn't sufficient. I know that I will have enough to live on. I truly appreciate of your efforts. Thank you!

Loraine

Joe and I just wanted to send you this note thanking you for the professional way you handled our lawsuit. Your kindness was extremely appreciated in a very difficult time. When we found out the people that caused the accident had no insurance, we thought our chances of receiving any settlement was nonexistent. Once we met with you and released you were able to help us our minds were put at ease. Your aggressive manner of handling the case exceeded our expectations. Please feel free to use us as a reference. Thank you so much and best wishes,

Danielle and Joe