Being in an accident that results in spinal cord injury, or the severing of the spinal cord, can have a major impact on the life of the victim. It can leave the victim as a paraplegic or a quadriplegic. This could lead to significant mobility restrictions, and it could mean that the victim has to use a wheelchair for the rest of their life. Because of this, it's crucial to reach out to a New York spinal cord injury lawyer as soon as possible.
If you work with an attorney they will help you navigate this difficult time. At Cellino Law, our personal injury lawyers in New York have extensive experience with cases like this and access to numerous resources. Because of this, we can help you receive a sizable settlement, allowing you to cover expenses and live comfortably.
There's no way to change what's already happened, but our legal team can help you to improve your future. We're dedicated to our clients and treat all of them with compassion. If you'd like to schedule a free consultation, just contact us at (800) 555-5555.
About Spinal Cord Injuries
These types of injuries occur when a person sustains damage to the spinal cord. There are numerous vertebrae in the spinal column, and if this part of the body is injured, it could cause significant health issues. This damage could have an impact on nerves within the body, which could impact the urinary, musculoskeletal, respiratory, and gastrointestinal systems. These injuries can also be damaging to the victim's emotional well-being. Many victims struggle with anxiety and depression.
Research suggests that, over a lifetime, treating and caring for an injury to the spinal cord will cost somewhere between $500,000 and over $3,000,000.
How Are Spinal Cord Injuries Caused?
Many types of accidents can lead to spinal cord injury. A person simply needs to have an impact in the wrong part of the body. For example, an injury like this could happen when you're jumping on a backyard trampoline. With that said, certain types of injuries are more common than others. Some frequent sources of spinal cord injuries are:
Car Accidents
Being involved in a car collision can have severe consequences for everyone involved. A crash can cause numerous injuries, and spinal cord injuries are among them. Because these accidents typically occur at high speeds, even protective measures can only do so much to reduce your risk of injury. If a collision occurs because another party engaged in negligent behavior, that party will be responsible for the medical bills and pain and suffering that the victim of the accident experiences.
Slip and Falls
Falling can be very dangerous, especially for the elderly. It can cause many types of injuries, and in many cases, the spine is damaged. In some cases, another party may be liable for injuries caused by a slip and fall. For example, if the owner of a property fails to repair damaged stairs, and someone slips and falls down those stairs, they may be legally liable for any injuries that occur.
Bicycling Accidents
When a person is riding a bicycle, they're traveling at fairly high speeds, and they usually don't have much protection. Because of this, injuries in these accidents are often quite severe. While many cyclists wear helmets, the helmet doesn't provide support to the neck or back, which means the rider can easily injure their spinal cord. While responsible riding can lower your risk levels, many accidents happen because another individual engages in negligent behavior. If a driver hits a cyclist, that driver may be responsible for any expenses or injuries that occur as a result of the accident.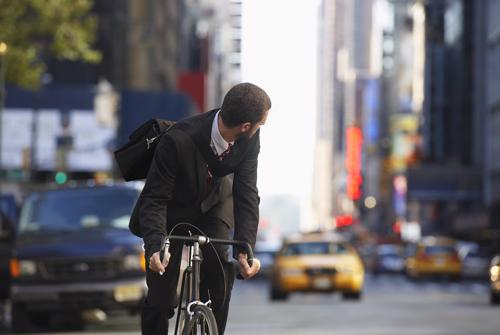 Sporting Injuries
Playing sports can lead to spinal cord injuries. These kinds of injuries are particularly common when people play high-contact sports that involve frequent impacts. Diving can also be risky. If a driver jumps into water that's overly shallow, the diver could come into contact with the bottom of the pool, which could cause intense compression to the spinal cord. If the pool lacks appropriate signage, or if appropriate supervision is not provided, this could be considered negligence, which means certain parties could be held liable.
Acts of Violence
Acts of violence, like firearms or physical fights, can cause injury to the spinal cord. These injuries are deliberately caused, which is why the parties responsible are generally easy to identify. If you intend to prove that a person is liable in court, you'll want to make sure you work with an attorney that has plenty of experience with cases of this nature. Your lawyer should understand what can potentially be recovered in a case like this, and they should be aware of potential criminal charges as well.
What are Signs of Spinal Cord Injuries?
An injury to the spinal cord qualifies as an emergency, which means victims need to seek medical attention immediately. Spinal cord injuries have a range of symptoms, which may include:
Numbness
Pain
No feeling at the site of the injury and the area below
An increase in muscle tone
No control of the bowels or bladders
Paralysis or weakness
Sensory issues
If an injury occurs at the neck, it could impact both the legs and the arms. If the injury occurs near the top of the neck, it could also impact the muscles that the body uses to breathe. Injuries located in the chest could impact temperature regulation, cause intense sweating, and cause blood pressure to fluctuate.
How are Spinal Cord Injuries Diagnosed?
Diagnosing these injuries isn't always an easy process. If a person has experienced an injury like the ones below, they should be examined by a medical professional.
Slip and fall injuries
Fractures to the pelvis
Injuries near the spine that are penetrating
Head injuries, particularly injuries that involve impact to the face
If an individual has been injured in a manner like the ones above, and they are showing potential symptoms, it is possible that their spinal cord has been injured. In a case like this, emergency medical care is necessary. First responders may be able to take steps to prevent additional damage and bring the victim to an emergency room where they can receive care.
After arriving, medical professionals will be able to examine the victim and learn more about the nature of the injury. Some of the tests professionals may conduct include:
An MRI, which can provide a better image of the injury
Myelograms or X-rays
EMG (electromyography), which checks both muscles and the nerves controlling those muscles
CAT (CT) Scan
Patients will typically have a better outcome if they seek treatment quickly. A swift response often means fewer long-term side effects.
Treatment for Spine Injuries
The treatment a patient receives could include:
Inflammation-reducing medication
Spine stabilization via traction
Patients may also need surgery, which could include:
Fusing together vertebrae that have been broken
Taking foreign objects out of the body
Spinal brace implantation
Removing bone fragments or disks
Removing fluid or tissue so that pressure is reduced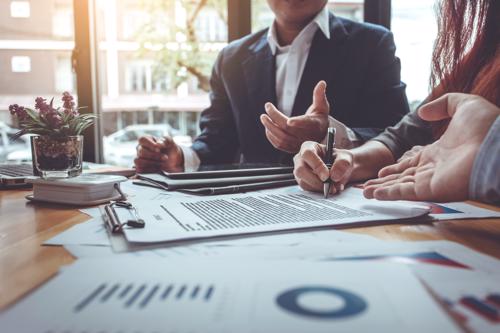 According to data from the National Spinal Cord Injury Statistical Center, the average period of rehabilitation for a spinal cord injury is 36 days.
The rehabilitation that the victim of a spinal cord injury goes through could include:
Vocational therapy, which allows patients to return to work duties when using assistive devices
Occupational therapy, which can help patients strengthen motor skills
Physical therapy to strengthen muscles, increase mobility, and improve communication skills
Becoming comfortable with assistive devices like walkers and wheelchairs
If, after six months has passed, a patient has not regained lost movement or feeling in the impacted area, it is likely that the injury is permanent. Data from the National Spinal Cord Injury Statistical Center states that around 30% of those that injure their spinal cord return to the hospital within a year of the injury. On average, hospital stays last 22 days.
Different Kinds of Paralysis Injuries and Predicted Costs of Care
If someone experiences a spinal cord injury that leads to paralysis, both they and their household will need to make significant changes to their lifestyle. Beyond that, they will need to cover the costs of assistive care and other types of medical treatment.
Paraplegia
If someone suffers an injury to the lower spine, the victim may experience paraplegia. This could cause the victim to lose motor function within their lower limbs. However, paraplegics are still able to use their upper body, which means they can regain some mobility that they lost.
In the state of New York, care for someone that is paraplegic could cost more than $500,000 in the first year. Care in the following years could be around $70,000 annually. If a victim was 25 at the time of injury, lifetime costs of care could be 2.5 million or more.
Tetraplegia and Quadriplegia
If both the upper and the lower body is paralyzed, it is described as tetraplegia or quadriplegia. There are two different types of this sort of injury. How severe the loss of movement and sensation is can change based on where the injury is located.
Patients with more minor tetraplegia may retain some motor function in their upper body. If a patient has more severe tetraplegia, they may be dependent on caregivers for as long as they live.
Care for someone with less severe tetraplegia could surpass $800,000 in the year after injury, while someone with more severe tetraplegia could pay more than $1,000,000. If someone sustains an injury at the age of 25, it's possible that the lifetime cost of care could fall somewhere between $3,500,000 and $5,000,000.
When you look at the significant financial burden a spinal injury victim will face, along with the loss of wages and pain and suffering, it's clear to see that victims need legal representation. You should work with an experienced personal injury attorney in New York.
Costs Associated With Spinal Injury
A spinal injury can cause a victim to incur many costs. Around 57% of those with spinal cord injuries are quadriplegic, and approximately 43% of victims are paraplegic. Victims may need living assistance and medical care for the remainder of their lives.
There are a number of factors that can influence the total costs of a spinal cord injury. These factors include the severity of the injury and the age of the victim at the time of the injury. If a spinal cord injury leads to a loss of motor function, and the victim is 50 years old, lifetime costs could start at around $450,000. If someone is 25 and experiences severe quadriplegia, total costs could be $3,000,000 or more.
How Hiring a Spinal Cord Injury Lawyer Can Help a Claim
A spinal cord injury can do much more than impact your health. It can put a great deal of strain on your finances. Medical expenses can pile up quickly, and you may lose out on wages as well. Because of this, it's essential to get assistance from Cellino law. Our qualified personal injury attorneys will work hard to help you.
Data from the National Spinal Cord Injury Statistical Center suggests that approximately 36.5% of spinal injury victims are injured in a car accident. The team at Cellino Law has a great deal of experience with traffic laws in New York. Because of this, our lawyers can look for traffic law violations that may have contributed to the accident. Cellino Law is familiar with vehicle accidents of all types, including motorcycle accidents. If you or a member of your household has been injured in an accident, and you need legal assistance, you should contact us right away.
The same report states that 28.5% of injuries occur because of falls, 14.3% are caused by acts of violence, and 9.2% happen during sporting activities. Any of these injuries could be caused because another party engages in negligent behavior.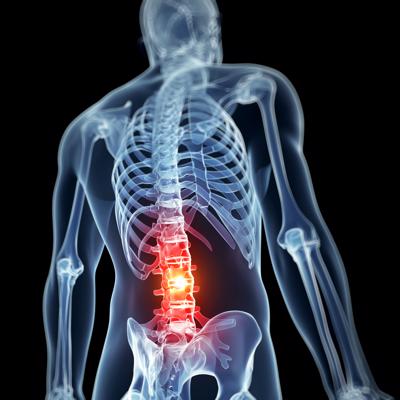 If you are injured in a fall, it could have happened because maintenance was not being performed or because safety regulations aren't being followed.
Whether you fell on a commercial property, a private home, or in a public area, you can depend on the personal injury lawyers at Cellino Law. We are dedicated to what we do and will search for any legal violations or examples of negligence. Cellino Law lawyers have extensive experience with slip and fall accidents.
If your injury occurred because of a violent act, it's crucial to talk to a legal professional at Cellino Law. Whether one person or multiple individuals were violent to you, they could be legally liable for your injuries, which means you could receive a settlement.
By the same token, if you or a member of your household sustained a spinal cord injury while engaging in a sporting activity, it is possible that the owner of the property of where you were injured could be held liable. If you want to learn more about your legal options, you should contact our law firm today.
Compensation for Spinal Cord Injuries
When Cellino Law is representing you, we'll work alongside experts so that we can prove liability and secure a large settlement for you. Spinal cord injuries can lead to loss of wages, long-term medical expenses, and extensive pain and suffering. They can have a serious impact on the life of the victim.
Potential Compensation In A Spinal Injury Case includes:
Pain and suffering in the past and the future
Past and future medical bills, such as the cost of surgery, physical therapy, and long-term care
Loss of wages
Other types of recovery related to your case
How Spine Injury Claims are Proven
The Cellino Law team has taken on many cases involving spinal cord injuries in New York. We partner with a number of specialists in different fields to prove your claim:
Healthcare professionals that can comment on the severity of the injury, such as orthopedic spinal surgeons and neurosurgeons
Economic experts that can provide evidence on the loss of wages, future wages, retirement benefits, and other types of economic damages
Professionals that specialize in life care, who can develop a care plan for the patient for the rest of their life, including prescriptions, physical therapy, rehabilitative care, doctor's visits, and other care needs It is possible to include both past and future costs in a claim, as well as the cost of additional types of life care planning a family will have to cover.
Experts in vocational rehabilitation, who can testify on why a patient cannot transfer to another vocation or profession
Information from these specialists and the family of the victim will help to demonstrate how serious the injury is and how significantly it has impacted the victim
Schedule a Free Case Evaluation With a New York Spinal Cord Injury Lawyer
The attorneys working for Cellino Law have managed to recover millions for the victims of injuries. A spinal cord injury can impact a victim's life in countless ways. Simply covering the basic cost of care can be difficult.
Thankfully, our personal injury lawyers work to ensure that our clients receive the damages they are entitled to. Our team of lawyers will fight to reimburse you for medical bills, lost wages, and other damages, such as pain and suffering. If you'd like to schedule a free consultation so that you can find out more about your options, reach out to our New York injury firm at (800) 555-5555.
I really appreciated your determination and efforts on handling my case. You have done an outstanding job, and I am very satisfied with the outcome of the settlement. Thank you so so much John.

Amparo

My wife and I would like to take this opportunity to thank you for a fantastic job as our attorney. We could not have been more pleased with the work you and your team has done on this case. This past four years or so has been such a roller coaster for our family. We are very pleased and grateful with the result. We have made a good choice by choosing you. Thank you.

Dave

I just want to let you know that I did receive my settlement check. More importantly, I want to thank you again for all you did for both me and my family. I could not be more pleased with my experience at Cellino Law. From the moment I first spoke with you I felt comfortable - you took a sincere interest in my case, clearly explained the process and effected a quick settlement. From this day forward, when someone asks if I can recommend a good lawyer I will, without hesitation, say "Cellino Law". Thanks again.

Walter

I highly recommend Cellino Law to anyone involved in a car crash. I worked with Michael Lovecchio, and had a wonderful experience given the circumstances. He was very attentive, and got the best possible outcome I could have wanted.

Susan

Choosing the right attorney to represent you after an accident can make all the difference. This is no cliche. I recently experienced these words to live by first hand. After a tractor trailer rear ended me at high speed in 2017 I retained Allan Silverstein to handle my case. I quickly realized that bringing a lawsuit rapidly snowballs into a mountain of details that can make or break your results. Documents, case histories, doctor visits, bills, and lots of phone calls all need to be accurately kept track of if a successful outcome it to be attained. To complicate matters I reside in New York and the incident took place in New Jersey. Luckily, Allan was licensed in multiple states. I was fortunate to find Allan to handle this matter from the New York area. Armed with an accurate account of the facts Allan went to work on the difficult job of negotiating with the defending insurance company as well as my no fault carrier in order to obtain the best possible outcome for my set of circumstances. In a lawsuit communication is key and and events can be of a timely nature. Allan never failed to return my calls - usually the same day! He fought skillfully and respectfully to get me the best possible settlement. He is easy to deal with and a likeable down to earth guy. He always listened with compassion and respect to my issues. He guided me with objective understanding as well as a realistic analysis of the merits of my case. When we finally settled Allan got me a fair agreement beyond my expectations and negotiated with my doctors to make sure all my bills were paid. It was a great experience having Allan represent me. Quality work in any aspect of life is hard to find. Quality is what I got with Allan Silverstein. I highly recommend him if you find yourself in need of a personal injury attorney.

Theodore

I can only say great things about my attorney Allan Silverstein. He is professional, he calls back right away, he keeps me informed, and makes me feel comfortable as this entire ordeal is stressful. I have total confidence in his ability to handle whatever comes his way. He is no nonsense and very good at his job. Thank you Allan... he is a true asset to the team!

Mrs Steward