Philips CPAP, BiPAP, and Ventilators Linked to Serious Injuries
Philips Respironics has recalled multiple CPAP machines, PAP machines and Ventilators due to the risk of "serious injury which can be life-threatening, cause impairment, and require medical intervention to prevent permanent damage." The defect stems from defective insulation that breaks down causing toxic fumes and particles to enter the respiratory tract and lungs of individuals most at need for respiratory support.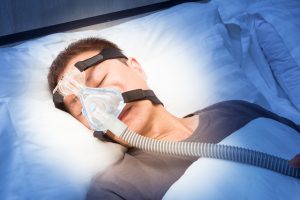 Philips has used this insulation in its respiratory support machines for well over a decade and issued a formal recall on June 14th, 2021. The official recall can be found on the FDA website under "Recalls, Market Withdrawals, and Safety Alerts."
Which Philips Machines Are Being Recalled?
Not all Philips' ventilators, CPAP, and PAP sleep apnea machines have been recalled. About 80% of the affected machines are CPAP machines and 20% are ventilators, most coming from the Philips Dreamstation line. The recall affects the following machines manufactured between 2009 and April 26th, 2021:
Recalled CPAP and BiPAP Machines:
C-Series ASV
C-Series S/T & AVAPS
Dorma 400
Dorma 500
DreamStation
DreamStation Go
DreamStation ST, AVAPS
E30 (Emergency Use Authorization)
Noncontinuous Ventilator
OmniLab Advanced+
REMstar SE Auto
SystemOne ASV4
SystemOne (Q-Series)
Recalled Ventilators:
A-Series BiPAP A30
A-Series BiPAP V30 Auto
A-Series BiPAP Hybrid A30 (not marketed in the US)
A-Series BiPAP A40
Garbin Plus, Aeris, LifeVent
Trilogy 100
Trilogy 200
What Makes Philips' PE-PUR Foam Potentially Harmful?
When PE-PUR foam breaks down, it can release chemical gasses and particles into the air. These particles and gasses can enter the body through the nose or mouth and can cause serious health issues.
According to the US Federal Food and Drug Administration, "these health issues can result in serious injury which can be life-threatening, cause impairment, and require medical intervention to prevent permanent damage."
The recall was issued after Philips received limited reports of health problems potentially related to foam inhalation/ingestion. Some reports included complaints of black particles of deteriorated foam contaminating the machines' airpath circuits.
Potential symptoms from foam particle and gas inhalation or ingestion can include:
Airway irritation and inflammation
Headache
Skin and eye irritation
Asthma
Cough
Sinus infection
Upper airway irritation
Organ damage (especially kidney and liver)
Carcinogenic (cancer causing) effects
Philips analysis of the deteriorated foam confirmed the presence of several potentially harmful chemicals including toluene diamine, toluene diisocyanate, and diethylene glycol. During the report, Philips also identified toxic gasses, dimethyl diazene and phenol, 2,6-bis (1,1-dimethylethyl)-4-(1-methylpropyl)- that exceeded the safe exposure threshold. The health risks associated with these gases, include:
Airway inflammation and irritation
Headache
Dizziness
Nausea
Vomiting
Skin, eye, nose, and respiratory tract inflammation
Hypersensitivity
Carcinogenic and toxic effects including cancer
Who Qualifies to File a Philips CPAP Lawsuit?
If you or a loved one has been injured, experienced health problems, or has passed away after using one of the recalled devices, you may be eligible to seek compensation through filing a Philips CPAP lawsuit in New York State.
Cancer From Use of Philips Devices
Philips has confirmed that one of the causes for the recall is the potential that exposure to the PE-PUR chemical exposure may cause or contribute to the development of cancer. Cancer types that are accepted for this investigation are:
Bladder Cancer
Brain Cancer
Breast Cancer
Hematopoietic (Blood) Cancer
Kidney Cancer
Liver Cancer
Leukemia
Lung Cancer
Lymphatic Cancer
Multiple Myeloma
Nasal Cancer
Non-Hodgkin Lymphoma
Papillary Carcinoma
Prostate Cancer
Rectal Cancer
Stomach Cancer
Testicular Cancer
Thyroid Cancer
Serious Injuries From Use of Philips Devices
Philips also confirmed the potential for many other health risks from PE-PUR chemical exposure including serious respiratory issues. If you have suffered from any of the following after using a defective Philips CPAP, BiPAP, or ventilator, you may be entitled to compensation:
Acute Respiratory Distress Syndrome (ARDS)
Chemical Poisoning
Heart Attack
Heart Failure
Kidney/Renal Damage
Kidney/Renal Disease
Liver Damage
Liver Disease
Lung Damage
Lung Disease
Pleural Effusion
Reactive Airway Disease (RAD)
Respiratory Failure
Severe Ear Inflammation
Severe Nose Inflammation
Severe Throat Inflammation
How a Personal Injury Attorney Can Help With Your Philips CPAP Lawsuit
Developing a serious injury or cancer can significantly impact your life financially, emotionally, and physically. The help of an experienced personal injury attorney is the best way to have your potential claim properly investigated and pursued. Compensation can include:
Medical expenses
Loss of wages
Loss of future earnings
Pain and suffering
Wrongful death
If you have experienced health issues or have lost a loved one due to one of the defective Philips machines, there are time limits to file a claim. It is important to reach out and speak with an experienced attorney as early as possible to protect your rights.
At Cellino Law, we understand that filing a lawsuit against an international medical device company such a Philips can seem overwhelming and complicated. With over 60 years of experience in dealing with product liability and medical device defect cases, we are confident that we can assist you to achieve the best outcome.
Our attorneys at Cellino Law have successfully litigated against all major medical product manufacturers for decades. Our proven track record includes hundreds of millions of dollars in recoveries for clients injured by defective medical products and medications.
To begin your Philips CPAP lawsuit, reach out to Cellino Law 24/7 for your free case evaluation. With Cellino Law, you do not pay until we win for you. Call us today at 800-555-5555.
My experience during the time of negotiations was extremely positive. Josh Sandberg handled my lawsuit with the utmost integrity. He returned all my phone calls in a timely manner and answered all my questions. Josh made things less stressful. I would highly recommend Josh and the entire staff at Cellino Law.

Arthur

I highly recommend Cellino Law to anyone involved in a car crash. I worked with Michael Lovecchio, and had a wonderful experience given the circumstances. He was very attentive, and got the best possible outcome I could have wanted.

Susan

I am writing to let you know what an outstanding job George Gridelli did for me in my personal injury lawsuit. His professionalism and expertise were evident at our first metting and he and his paralegal Diane D'Andrea took care of me as if I was a friend and not merely a client. They both went above and beyond for me in so many ways that it would be too numerous to list and I am grateful to have had such an exemplary team represent me. When working with George and watching him in court he personified to me what a lawyer is supposed to be - an honest, extremely compentent man who helped guide me through the legal system. I could not have obtained better representation anywhere else at any price. To me that says a lot abut you and your firm's integrity. Thank you again for representing me and for having such stellar individuals working for you! I will continue to recommend your firm.

Carol

I am writing this letter to say how much I appreciate your services pertaining to my case. Your injury attorney took a hands-on approach and left me fully informed at all times as to where my case was going as well as how much ground we had to cover; leaving the final decisions in my hands but making sure that I knew all of the risks involved in the choices. I have dealt with a few law firms in my life on various different cases and this is the first time that I never had to call and/or track down my lawyer… because of this, I have and will continue to recommend Cellino Law to my friends and associates.

Denise

It was a great pleasure working with you on my lawsuit. You certainly gave 150% of your time and interest in settling my case and for that, I am extremely grateful. Therefore, I want to thank you very much for helping me win my settlement and wish you the very best.

Linda

Thank you for your help in settling the case of my father's accident. I could always count on you to answer my questions honestly and in terms I could understand. If all lawyers at Cellino Law are like you, I understand why they are an A-1 law firm.

Bedner