If you have suffered a car wreck, you will likely need the help of a New York car accident lawyer to get fair compensation for your damages. You are probably wondering things like if insurance will pay for your medical bills, your car repairs, and how can you recover compensation for your lost wages. At Cellino Law, we proudly offer a risk-free initial consultation to all injury victims. No matter the severity of your accident, we allow you to get answers to all of your questions, while also receiving guidance from an experienced car crash lawyer.
Our team of personal injury attorneys is skilled at defending the rights of victims who have suffered catastrophic injuries in traffic accidents. We are committed to obtaining the maximum compensation possible for our clients and have dedicated ourselves to helping people when they need it most. Our knowledge, experience, and success have earned us recognition as one of the premier injury firms in NY and we are ready to assist you.
After an accident, most people feel extremely stressed out. We are here to take that stress off of your shoulders so you can focus on your physical recovery while we seek justice for you. We are waiting to speak with you 24 hours a day, 7 days a week, and you pay us nothing unless we win. If you have been injured in a Car Crash, Call Cellino! Our attorneys are ready to help you get the compensation you deserve for your damages.
New York State Car Accident Statistics
New York roadways see an average number of accidents per mile driven compared to other states. However, drivers in NYC's densely populated metropolitan area experience a disproportionate number of those.
Fatal Car Accidents
Data provided by the Insurance Institute for Highway Safety shows that 1,099 fatal car crashes in New York in 2021 resulted in 1,157 deaths. These numbers are alarming. However, they seem less so when population size and vehicle miles are considered.
When scaled for population, there were 5.8 fatalities per 100,000 people, substantially less than the national average of 12.9 per 100,000 in the same period. Additionally, there were 1.08 deaths per 100 million miles traveled on New York roads, slightly lower than the national average of 1.27 weather per 100 million miles.
A closer look at those accidents reveals more information:
704 involved a single vehicle
114 involved a large truck
418 involved speeding
159 were rollover accidents
504 involved vehicles leaving the roadway
Accidents With Injuries
The number of road fatalities pales compared to the number of collisions causing injuries. Averages reported by the New York State Department of Health show:
An average of 12,093 annual hospitalizations (61.5 of every 100,000 New Yorkers). Rates were highest among the following New York residents:
ages 65 and older
ages 20-24
males
An average of 136,913 annual emergency room visits (696.6 of every 100,000 New Yorkers). Rates of ED visits were highest for New York residents who were:
ages 15 – 19
ages 20 – 24
females
Most Common Times for New York Accidents
The most recent information released by the New York Department of Motor Vehicles reveals information about when accidents happen, including:
Drivers on New York roads are most likely to be involved in a crash causing injuries on Fridays.
Saturdays are the deadliest, with 163 reported fatalities on that day of the week.
July has the highest percentage of fatal crashes (11.35%).
December has the most crashes (9.7%).
How Much Does it Cost to Hire a New York Car Accident Lawyer?
When you have been involved in a vehicle accident, hiring an attorney is much easier than people think. We offer a free-of-charge initial consultation package to give you an idea of what car accident claims may look like. Additionally, cost does not have to be a concern, as we operate on a contingency fee payment plan for our legal services. In most auto accident cases, the fees average between 25% and 40% of the settlement value, varying based on how much work ends up being needed to win your case. Not only does it mean you pay nothing unless we win, but it also means your attorney has the maximum motivation possible to get strong results for you.
What Should You Do After a Car Accident?
A New York car accident can easily go from a minor incident to an extremely severe one, depending upon how those involved respond. If you were injured, panicking is the last thing you want to do as it will only make things worse. You also need to be very careful with the actions you take immediately after the accident as it can impact any potential case you may have. As a result, there are a number of things you need to keep in mind when you're injured in an auto accident:
Don't Leave the Scene
One of the key mistakes you should avoid is leaving the accident scene. While it's understandable that you want to get help, it's always advisable to stay wherever you are until it's appropriate to leave the scene. For example, if someone else died in the crash, you could end up facing serious penalties if you leave the scene. While NY law does not require police to be called to all car accidents, it does require drivers to stop and exchange information with the other driver(s).
Check on the Other Parties
The next thing you want to do is not to check on what has been damaged, lost, or destroyed, but the other people involved in the crash. Check to see if anyone is in need of prompt medical attention. If the drivers and passengers are ok, proceed to evaluate the property damage. You should also remove anything from the road that could cause further delays or further destruction.
Inform the Relevant Authorities
Once all the lives in the car are safe or attended to, you should proceed to inform the relevant authorities about the accident. While it's not required in all situations, it is wise to report to the police the circumstances leading to the crash. They will judge the severity of the accident based on the information that you provide them. Whether they have to bring along any first aid equipment or an ambulance will be determined by your report.
Obtain Personal Details and Information
Before the police come to evaluate the incident, try to obtain the personal details of other people at the scene. It's always helpful to obtain information such as names, addresses, phone numbers, license numbers, insurance info, and plate numbers. Keep in mind that this applies to both the drivers and passengers involved in the accident along with any witnesses. However, be cooperative and cordial in your approach.
Get the Account of Any Eyewitnesses
No one can provide a better account of how the accident happened than eyewitnesses. This is because they saw how the accident happened, and although some will give different accounts of the circumstances leading to the crash, there's always some truth in what they say. Nonetheless, while attempting to know exactly what happened, ask for their contact information just to be safe.
Get in Touch With Your Insurance Company
Now that you've left the scene and have assessed what happened, inform your insurance company about the accident. Be sure that you provide them with specific details about the crash, and don't lie to them about anything. If they end up discovering that you lied or failed to obey the traffic rules, you could be in serious trouble. But if you tell the truth about the accident backed by a witness and the police report, then they will cover for your damages.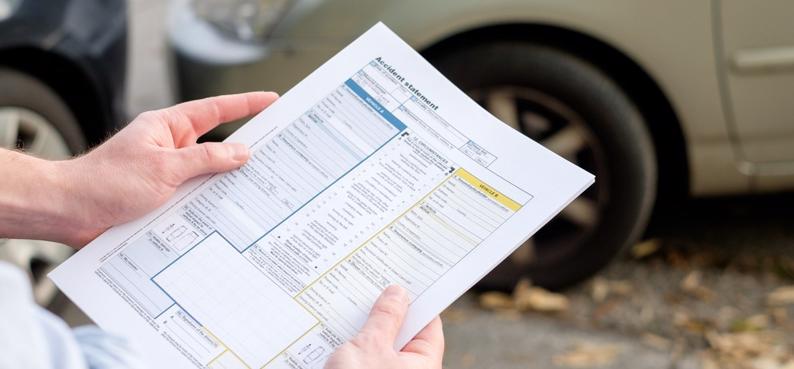 Get Medical Attention
In many cases, healthcare providers typically advise people to take their treatment reports very seriously as they may be useful someday. Following a New York accident, you want to take your medical treatment seriously. Be sure to obtain and keep any records regarding the nature of the car accident injuries you sustained in the accident as well as how these injuries are affecting your daily activities.
Take Photos
Photos are great pieces of evidence, especially when dealing with insurance adjusters. They make it easier to calculate how much in compensation you need and document the extent of the damage. Since everyone carries around a smartphone these days, it doesn't take much effort to take photos of the accident scene, any damage your vehicle suffered, and the injuries you and other victims sustained. It will be even more compelling if you have "before and after" photos of your vehicle.
Get a Property Damage Valuation
This is crucial information from your insurer as they need to assess the value of the damages your vehicle sustained. Although there are times the valuation doesn't go in your favor, you don't need to worry much because you can have two independent estimations or replacement quotes. Bring either of them to your adjuster, and if they reject them, contact your lawyer.
Be Careful When Discussing Your Account of the Accident
In a New York car accident case, there are only three people entitled to know about the accident: your attorney, your insurer, and the police. Talking to other people or entities such as another insurance company could put you at risk. Nonetheless, if you have to, ensure that your attorney is present to support you and provide the necessary legal counsel. Do not post anything on social media about the accident.
Be Wary of Early Settlement Offers
For many New York car accident cases, the insurance companies are quick to make a settlement for the damages caused, typically very early on. Make sure that you first get treatment for all injuries and damages to avoid settling for a claim that doesn't account for everything. Keep in mind that some car accident injuries might take weeks or months before you start noticing them. If you settle before then, it will be your responsibility, not the insurance company's.
Hire an Attorney
Above everything else, consider hiring an attorney with Cellino Law to help you through this phase. There are lots of things that our car accident attorneys will help you with, including making sure that you recover the damages quickly. This is because they are trained, knowledgeable, and experienced in handling such auto accident cases. As mentioned above, you don't have to worry about whether or not you can afford to hire us, we work on a contingency basis and will be paid after a settlement or award has been obtained.
Why Should I Hire a Car Accident Attorney?
Generally, you are required to contact your insurer following a car accident in New York, but they won't necessarily go easy on you. This is why you need to have our team of attorneys by your side, especially if you don't have any insurance or legal training. Of course, you don't want to be on the losing end and we will greatly increase your chances of getting a good compensation offer. Some clients even increase their settlements by over 300% from what they would have received without an attorney. This offer will account for all the pain and troubles you went through as a result of the accident, which the insurance company could outright deny. You're therefore hiring an attorney to protect you and keep your best interests at heart.
When Should I Hire a Lawyer?
Most people make the mistake of just going ahead and signing a deal with the insurance company, and end up losing out in the end. Our lawyers are ideal people to assign the task of making deals on your behalf with the insurance company. They are more familiar with the legal terms and are better positioned to protect your interest above it all.
What Type of Compensation Can I Receive If I Sustained Car Accident Injuries?
There is a variety of damages that you can seek in your car accident case in New York. A motor vehicle accident attorney can help calculate your total compensation, not just the initial costs. Here are the most common types of compensation typically seen in a car accident case.
Medical Expenses
All of the medical expenses you incur because of your car accident injuries are recoverable as part of your settlement. This includes all current medical costs as well as any other expenses you may have for your injuries in the future.
Lost Wages
Lost wages are also recoverable in a car accident case. You can receive lost wages from the time you missed recovering as well as any future lost wages you may incur due to diminished work function as a result of your accident.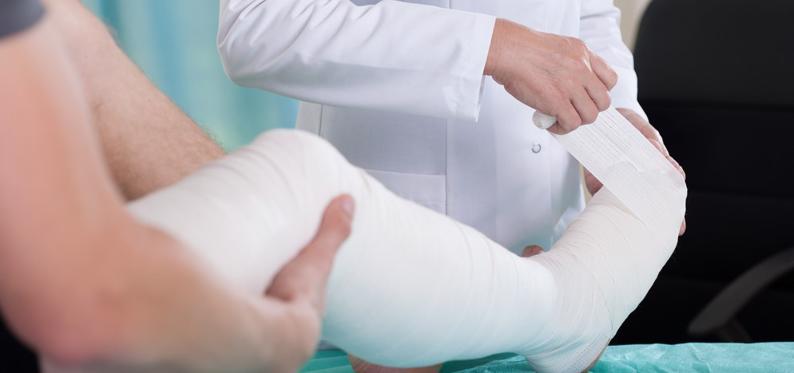 Pain and Suffering
Sometimes, the events of an auto accident are emotionally scarring. These damages fall under pain and suffering and help to cover your mental pain and anguish after an auto wreck. Your car accident attorney in New York can help to recover pain and suffering damages in your case.
Punitive Damages
When the events of an accident are particularly egregious, you may be awarded punitive damages in your case. The judge may determine that punitive damages are necessary to deter others from engaging in the same dangerous behavior. These damages are awarded above your total settlement award. Our NY car accident lawyers will help you understand if your case would qualify for punitive damages.
Is New York a No-Fault State?
New York is one of the twelve states in the U.S. with no-fault legislation. This legislation outlines how the financial responsibility of a car accident is covered by the insurance company of the victim. All the wages lost due to the accident (not more than $50,000) and medical expenses will be paid by the insurance company regardless of who caused the accident.
However, this only covers personal injuries, meaning that anything beyond that will be the responsibility of the victim. Nonetheless, if medical expenses are over $50,000 or you need to pursue compensation for the damages, you will have to file a personal injury lawsuit.
New York also has a severe injury threshold when determining compensation. These injuries include:
Bone dislocation and fractures
Permanent injuries that affect either limbs or both
Eminent disfigurement
90 days of full disability status
Limitations of body functions
Any of the car accident victims who meet these injury requirements will be compensated in a number of ways in a court of law, or be paid in the form of a settlement. It's required that the settlement covers what the victim can no longer do and help them re-stabilize financially. This will allow you to continue earning for your family until you recover physically and are fit to resume working. Because of the New York laws, victims of severe accidents almost always need the help of a NY auto accident lawyer to get the compensation they deserve.
What Are the Most Common Causes of Car Accidents in New York?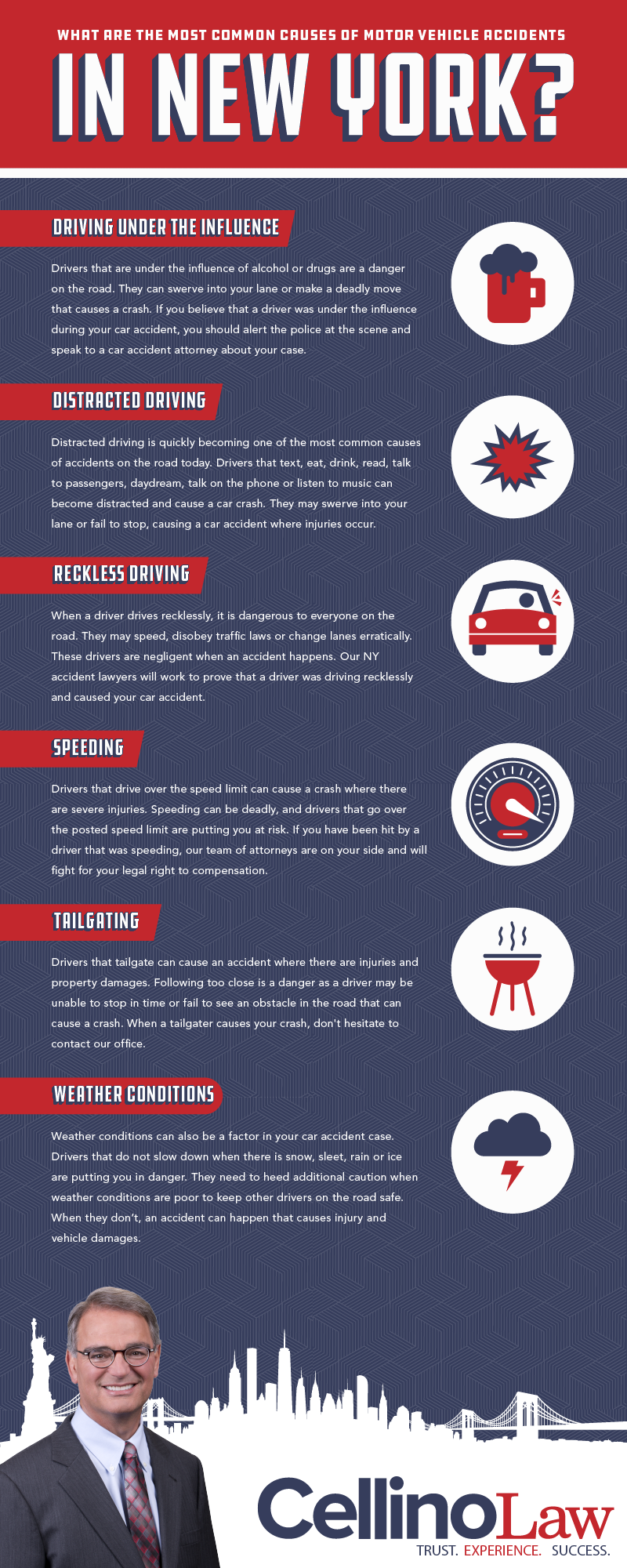 While car accidents can happen for a variety of reasons, there are certain causes of crashes that are most common. These accident causes can be proven by a personal injury attorney in court and will help you to receive a fair settlement in your case.
Drivers that are under the influence of alcohol or drugs are a danger on the road. They can swerve into your lane or make a deadly move that causes a crash. If you believe that a driver was under the influence during your car accident, you should alert the police at the scene and will need to speak to a motor vehicle attorney about your case.
Distracted driving is quickly becoming one of the most common causes of accidents on the road today. Drivers that text, eat, drink, read, talk to passengers, daydream, talk on the phone or listen to music can become distracted and cause a car crash. They may swerve into your lane or fail to stop, causing a car accident where injuries occur.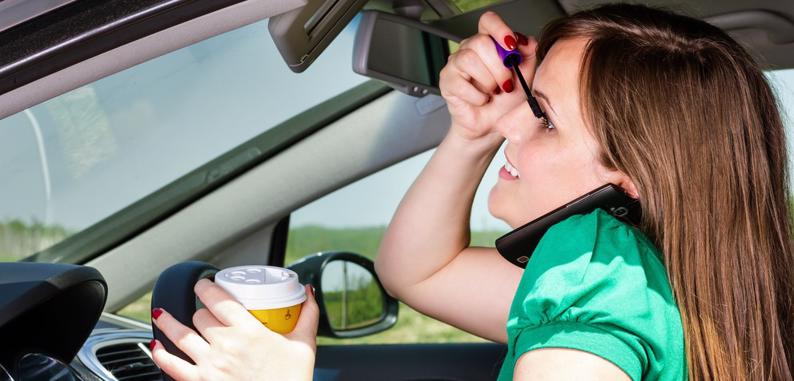 When a driver drives recklessly, it is dangerous to everyone on the road. They may speed, disobey traffic laws or change lanes erratically. These drivers are negligent when an accident happens. Our NY accident lawyers will work to prove that a driver was driving recklessly and caused your car accident.
Drivers that drive over the speed limit can cause a crash that involves catastrophic injuries. Speeding can be deadly, and drivers that go over the posted speed limit are putting you at risk. If you have been hit by a driver that was speeding, our team of attorneys is on your side and will fight for your legal right to compensation.
Drivers that tailgate can cause an accident where there are injuries and property damages. Following too close is a danger as a driver may be unable to stop in time or fail to see an obstacle in the road that can cause a crash. When a tailgater causes your crash, don't hesitate to contact our office.
Weather Conditions
Weather conditions can also be a factor in your car accident case. Drivers that do not slow down when there is snow, sleet, rain or ice are putting you in danger. They need to heed additional caution when weather conditions are poor to keep other drivers on the road safe. When they don't, an accident can happen that causes injury and vehicle damages.
How Long Do I Have to File an Auto Accident Lawsuit in New York?
After a vehicle accident, you may feel like you have plenty of time to file a lawsuit. This time will go very quickly, and there is a statute of limitations that dictates how long you have to file. In New York State, the law says that drivers have three years from the date of the accident to file a lawsuit.
The law applies to both injuries and property damages. However, if there is a death because of the car accident, you have two years from the date of the death to file a lawsuit for compensation. Our personal injury lawyers can help you with your case and ensure you receive a settlement for your injuries and property damages.
Waiting to file your car accident lawsuit in New York could cause you to miss the three-year deadline. If your car accident case is filed after the three-year deadline, your case will be dismissed by the judge and you will not receive a settlement for your injuries and property damages.
For this reason, it is imperative that you speak to an attorney about your accident case as soon as possible. They will help you determine who was at fault for your car crash. They will investigate your car accident claims and help you get the compensation you deserve after a car accident.
Do not wait to speak to our car accident attorneys in New York. We can help you with every aspect of your case. We can win in court and will provide you with the legal advice you are looking for after an auto accident, all at no cost to you.
What to Do to Protect My Rights After a Car Accident?
Even though it's never a part of your daily plans to be involved in an auto accident, such an unfortunate event can occur anywhere and at any time. The aftermath of a New York car accident can leave a victim with an uneasy feeling that brings on a wide range of emotions, even if the accident was relatively minor. You don't deserve to feel this way, but how can you get justice and protect your rights?
Quite often, a victim of a car accident may assume that the at-fault party's insurance company will automatically cover all expenses for damages suffered, including medical bills and property damage.
However, insurance companies are notorious for offering unfairly low amounts in an effort to save money and settle many car accident claims quickly. Or else the cost of medical expenses may exceed insurance company limits.
Additionally, there may be an at-fault third party, such as the manufacturer of a car part, who could share liability. In so, a third-party lawsuit would need to be filed to pursue compensation for the car accident victims.
All these factors are difficult to uncover and investigate if you lack the legal experience necessary. Therefore, you should speak with an experienced personal injury attorney before speaking to an insurance adjuster. Having an experienced attorney at your side in the aftermath of a car accident is the best way to protect your rights.
What Happens If I Am At Fault For a Car Accident?
Being involved in any type of car accident can be very stressful. Any anxiety initially felt after the crash can be heightened further if it's discovered that injuries resulted. If you are a car accident victim, you may soon start considering seeking compensation for your damages caused by the negligence of the other driver.
But what if you were the at-fault driver? In the aftermath of the accident, you may be in a mentally traumatized state, feeling guilty about possible injuries to the other party, and wondering just how to proceed with resolving your car accident claim.
Speaking with an experienced attorney can help tremendously in so many ways! Just the initial consultation with a personal injury lawyer will greatly lessen any anxiety you may be feeling.
A knowledgeable lawyer will know how to investigate, analyze the facts, and determine whether you were wholly or just partially at fault. There may even be a third party who shares liability for the accident, such as the manufacturer of faulty auto parts. Even if it is determined that you are mostly at fault, your lawyer can help you settle your car accident claim while protecting your rights.
What Happens If the At-Fault Party Doesn't Have Car Insurance?
While going about your daily routine, you may unexpectedly be struck by another vehicle. This is bad enough, but then one of the last things you would want to hear from the at-fault driver is the phrase, "I don't have car insurance."
Uninsured accidents do sometimes happen, unfortunately. When you find yourself the victim, what should you do? How can you go about getting compensation for damages?
This is a very real scenario considering the fact that statistically, about 1 in 8 drivers in the nation don't hold auto insurance. Although New York state requires all drivers to carry insurance and most drivers are insured, there are still a fair number of uninsured motorists on the road.
If you've been in a car accident and an uninsured motorist was the at-fault driver, you need an experienced car crash attorney on your side to protect and fight for your rights. A knowledgeable attorney will know how to smoothly navigate the legal process.
You will find such a lawyer's way of dealing with insurance companies invaluable. And, if necessary, he or she is not afraid to file a lawsuit to get you fair compensation for any damages you may have suffered.
What Information Does My Car Accident Lawyer Need From Me?
In the aftermath of the crash, you may be in a stressful state. However, it is at this time that it's important to gather as much information as possible. The more information that you can gather, the more you enable your lawyer to strengthen your car accident claim.
Following any collision, it's always a good idea to speak with a lawyer. Having a lawyer at your side will not only relieve much of the burden of your case, but can also have a direct impact on the final outcome. When preparing for your consultation with a car crash attorney, you may be wondering what information he or she might need from you.
Some vital information that you can collect for your attorney may include photos of injuries and damage to property, insurance information from all parties involved in the crash, information of any passengers and witnesses, and any police reports filed. Also, a wise precaution is to immediately write down any information you can remember about what happened before, during, and after the accident.
After speaking with a lawyer, he or she may want to collect additional information such as medical reports, pay stubs, and documentation of any pain and suffering you may be experiencing.
Contact Cellino Law Today for a Free Consultation
When you are involved in a car accident that was not your fault, you will need the help of a New York car accident lawyer. The team at Cellino Law can help. We will provide you the legal advice you are looking for and offer a free consultation for your case. In this consultation, you will be able to ask all the legal questions you have about your car accident. It also gives you the opportunity to discuss your car crash in confidence.
The New York car accident lawyers at Cellino Law are ready to take your case. Let our team of experienced lawyers help you to recover the compensation you deserve for your injuries and vehicle damages. Contact us today to set up a free consultation. We are ready to assist you now.
We want to send a big "Thank you" from the both of us. We know you both fought for us and did a great job with our case. You did it in a timely manner and we appreciate it.

Kerrijo & Jerry

We'd like to thank you for all the assistance and time you spent on our case. Your professionalism and honesty will always be appreciated. The staff was always courteous and we were always impressed with your accountability. Your passion and dedication will never be forgotten, nor will you.

Sarah

Thank you for all your help. It has been a long journey. At last, the light at the end of the tunnel. Also, thank Tom for the help and work he put in.

Ron

I just want to let you know that I did receive my settlement check. More importantly, I want to thank you again for all you did for both me and my family. I could not be more pleased with my experience at Cellino Law. From the moment I first spoke with you I felt comfortable - you took a sincere interest in my case, clearly explained the process and effected a quick settlement. From this day forward, when someone asks if I can recommend a good lawyer I will, without hesitation, say "Cellino Law". Thanks again.

Walter

Choosing the right attorney to represent you after an accident can make all the difference. This is no cliche. I recently experienced these words to live by first hand. After a tractor trailer rear ended me at high speed in 2017 I retained Allan Silverstein to handle my case. I quickly realized that bringing a lawsuit rapidly snowballs into a mountain of details that can make or break your results. Documents, case histories, doctor visits, bills, and lots of phone calls all need to be accurately kept track of if a successful outcome it to be attained. To complicate matters I reside in New York and the incident took place in New Jersey. Luckily, Allan was licensed in multiple states. I was fortunate to find Allan to handle this matter from the New York area. Armed with an accurate account of the facts Allan went to work on the difficult job of negotiating with the defending insurance company as well as my no fault carrier in order to obtain the best possible outcome for my set of circumstances. In a lawsuit communication is key and and events can be of a timely nature. Allan never failed to return my calls - usually the same day! He fought skillfully and respectfully to get me the best possible settlement. He is easy to deal with and a likeable down to earth guy. He always listened with compassion and respect to my issues. He guided me with objective understanding as well as a realistic analysis of the merits of my case. When we finally settled Allan got me a fair agreement beyond my expectations and negotiated with my doctors to make sure all my bills were paid. It was a great experience having Allan represent me. Quality work in any aspect of life is hard to find. Quality is what I got with Allan Silverstein. I highly recommend him if you find yourself in need of a personal injury attorney.

Theodore

Cellino Law is an amazing firm with a great team. I worked with Greg Pajak and his assistant, Tracey Falconer. I cannot express enough how dedicated they are. The personal attention I received was excellent; they were always available to help with questions and concerns and put me at ease in the unknown territory I found myself in. I highly recommend them to anyone needing representation. A huge thank you to them for all they accomplished for me!

Liane