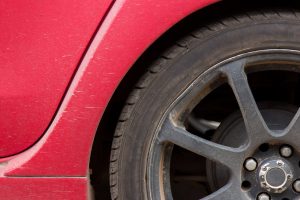 Many consider low-impact car crashes a minor annoyance, rather than a serious issue. Insurance companies may not treat injury claims that arise from so-called fender benders as legitimate. However, serious injuries can occur. It is important to understand what a low-impact car accident is and how it can affect your health before accepting a settlement offer.
What Is a Low-Impact Car Accident?
A low-impact car accident is an accident that happens when the vehicle or vehicles involved are traveling slower than 15 mph. These types of accidents may cause only cosmetic damage to the vehicle, such as dents, dings or scratches. An example of a low-impact accident could be someone whose foot slips off the brake at a stoplight causing their vehicle to tap the bumper of the car in front.
Common Causes of Low-Impact Car Accidents
Low-impact car accidents happen for a variety of reasons:
Right-of-way violations
Poor visibility
While low-impact collisions can happen anywhere, the most common locations are parking lots, traffic lights, stop signs and stop-and-go traffic on city streets.
Can a Low-Impact Car Accident Cause Injuries?
The most common injury from a low-impact car accident is whiplash. Whiplash is less likely to happen in a low-impact crash; however, anything that causes your neck to suddenly jerk forward and then back can result in a whiplash injury. Rear-end accidents are the most likely to cause whiplash injuries.
The reason for this is that the force exerted on the head and neck of a vehicle occupant may be greater than the force exerted on the cars. For example, an 8 mph car crash exerts two G's of force on the vehicles and five G's of force on the neck of the occupants.
Low-impact accidents that involve pedestrians, cyclists or motorcycle riders can result in more serious injuries because these groups do not have the protection afforded by a vehicle. Additionally, injuries may be more likely to occur if the occupant of the vehicle is in an awkward position when the impact occurs, such as a person who is looking over a shoulder while backing out of a parking space.
Low-impact car accidents less commonly cause fractures, usually of small bones, such as those in the hands, wrist or feet. They may also cause cuts and bruises, back pain, stiffness and soreness and other injuries.
What Whiplash Is
Whiplash is a sprain or strain of the neck or cervical spine. It affects the tendons, muscles and ligaments in the neck and upper spine.
Cause of Whiplash
When a vehicle sustains a rear impact, the vehicle accelerates and then decelerates rapidly. This causes the occupant of the vehicle to first flatten against the seat as the car moves forward, similar to how stomping on your car's accelerator may jerk you backward against your seat. This motion causes the back to straighten abruptly which can compress the disc and joints of the back and neck.
As the car slows down, the body rapidly moves forward. Because seatbelts restrain the body but not the head, your head may bend sharply forward straining muscles, ligaments and nerves. This motion may force discs in the cervical spine out of position or tear fibers and nerve roots.
Symptoms of Whiplash
Whiplash claims from low-impact car accidents can be difficult to prove. It is important to seek medical attention if you have any whiplash symptoms after a car accident:
Neck pain
Fatigue
Memory loss
Limited range of motion
Depression
Headaches
Whiplash may also cause back, shoulder and arm pain or numbness, nausea, dizziness and difficulty sleeping. Mild cases of whiplash may resolve in a few weeks. More severe cases can produce symptoms for months or years.
The body's response to trauma can suppress the symptoms of injuries for hours or even days. Because of this, you may not experience symptoms immediately after your accident. For this reason, it is a good idea to see a doctor after a car accident even if you do not feel pain immediately.
How Doctors Diagnose Whiplash
Your doctor will ask you questions about your symptoms and how they impact your ability to perform daily tasks. The doctor will then touch and move your neck, head and arms to test your range of motion, strength, reflexes and sensation, determine tenderness and identify motions that cause an increase in pain. Your doctor may order imaging tests, such as X-rays, CT scans or an MRI to rule out other conditions that could be causing your pain. Some soft tissue injuries may be detectable on an MRI.
Treatment for Whiplash
Depending on the severity of your injury, you may need treatment to control pain, restore your ability to perform daily activities and regain your normal range of motion. Treatment may include over-the-counter or prescription pain medication, rest, physical therapy and muscle relaxants. Your doctor may also give you a series of exercises to perform at home to help restore your range of motion.
Can You Get Compensation for Injuries From a Low-Impact Car Accident?
If someone else's negligence caused your car accident, you may be able to recover compensation for medical expenses, lost wages, pain and suffering and property damage. It may be difficult to convince the at-fault party's insurance that a low-impact accident could have caused your property damage and injuries. A car accident lawyer may be able to help.
No-Fault Benefits
Drivers in New York must purchase personal injury protection coverage. This is a no-fault coverage that pays for up to $50,000 per person in medical and other expenses that occur because of a car accident regardless of who is at fault for the accident.
You can only seek compensation from an at-fault party if your damages exceed your PIP coverage. PIP coverage does not compensate you for non-economic losses, such as pain and suffering. However, to be able to sue an at-fault party for non-economic losses, you must have a serious injury:
Disfigurement
Dismemberment
Loss of a fetus
Permanent loss of a bodily organ, function or system
Disability that lasts longer than 90 days
Because no-fault insurance only covers injuries, you can seek compensation for your property damage from the at-fault party.
How Can You Prove a Whiplash Injury?
Insurance companies are often skeptical of whiplash claims, particularly claims that arise from low-impact crashes. This is because soft tissue injuries, such as whiplash, are not detectable on X-rays and doctors are often reluctant to order MRIs for minor car accidents because of the cost of the test.
Instead, doctors usually diagnose whiplash based on the patient's symptoms. This may lead the insurance company to assert that the accident victim is lying about symptoms for the purpose of filing a fraudulent claim. The best way to prove your claim is to seek immediate medical attention, keep a record of your symptoms and work with an experienced car accident lawyer.
How Can Cellino Law Help?
Insurance companies often deny or minimize injury claims that result from low-impact car accidents. However, you do not have to foot the bill for someone else's negligence just because the insurance company says so. The team at Cellino Law can help you get fair compensation for your damages. Contact us at (800) 555-5555 to schedule a risk-free initial consultation.
I am writing to let you know what an outstanding job George Gridelli did for me in my personal injury lawsuit. His professionalism and expertise were evident at our first metting and he and his paralegal Diane D'Andrea took care of me as if I was a friend and not merely a client. They both went above and beyond for me in so many ways that it would be too numerous to list and I am grateful to have had such an exemplary team represent me. When working with George and watching him in court he personified to me what a lawyer is supposed to be - an honest, extremely compentent man who helped guide me through the legal system. I could not have obtained better representation anywhere else at any price. To me that says a lot abut you and your firm's integrity. Thank you again for representing me and for having such stellar individuals working for you! I will continue to recommend your firm.

Carol

I can only say great things about my attorney Allan Silverstein. He is professional, he calls back right away, he keeps me informed, and makes me feel comfortable as this entire ordeal is stressful. I have total confidence in his ability to handle whatever comes his way. He is no nonsense and very good at his job. Thank you Allan... he is a true asset to the team!

Mrs Steward

Cellino Law and more specifically my attorney, Gregory V. Pajak, Managing Attorney, and as a whole the Cellino Law Firm and its organization. This is by far one of the most professional law firms and attorney I have ever engaged with and retained in my 35 years. The level of professionalism goes beyond words, the care and constant engagement with me as the client was touching. I was never ever just treated as simply a CASE with potentially a significant dollar number attached to my file. I was engaged regularly, Tracey (Ass't) and Greg always made sure to remain constant, as well as consistent in overseeing that my case was handled properly and that it did matter in many ways - ensuring that the end result(s) would be fair and reasonable to my case/injury. The regular follow-up calls were very satisfying, knowing that you're involved in your case matters significantly AND always. One of my main items to recognize Cellino Law and Gregory is that whenever I called, I was able to get through to speak directly to my Lawyer and he would answer any if not all of my questions in a very professional and genuinely caring manner. I always felt cared for and protected legally and more importantly, I was made feel as a human being that was being cared for and always keeping me abreast of all matters connected to the case. There was never a point I felt let down, on the contrary -the level of service was "STELLAR". Greg is the consummate professional, a 'role model', if you will, for what other attorneys should strive to become when dealing with their clients.

Anthony

Cellino Law is an amazing firm with a great team. I worked with Greg Pajak and his assistant, Tracey Falconer. I cannot express enough how dedicated they are. The personal attention I received was excellent; they were always available to help with questions and concerns and put me at ease in the unknown territory I found myself in. I highly recommend them to anyone needing representation. A huge thank you to them for all they accomplished for me!

Liane

Choosing the right attorney to represent you after an accident can make all the difference. This is no cliche. I recently experienced these words to live by first hand. After a tractor trailer rear ended me at high speed in 2017 I retained Allan Silverstein to handle my case. I quickly realized that bringing a lawsuit rapidly snowballs into a mountain of details that can make or break your results. Documents, case histories, doctor visits, bills, and lots of phone calls all need to be accurately kept track of if a successful outcome it to be attained. To complicate matters I reside in New York and the incident took place in New Jersey. Luckily, Allan was licensed in multiple states. I was fortunate to find Allan to handle this matter from the New York area. Armed with an accurate account of the facts Allan went to work on the difficult job of negotiating with the defending insurance company as well as my no fault carrier in order to obtain the best possible outcome for my set of circumstances. In a lawsuit communication is key and and events can be of a timely nature. Allan never failed to return my calls - usually the same day! He fought skillfully and respectfully to get me the best possible settlement. He is easy to deal with and a likeable down to earth guy. He always listened with compassion and respect to my issues. He guided me with objective understanding as well as a realistic analysis of the merits of my case. When we finally settled Allan got me a fair agreement beyond my expectations and negotiated with my doctors to make sure all my bills were paid. It was a great experience having Allan represent me. Quality work in any aspect of life is hard to find. Quality is what I got with Allan Silverstein. I highly recommend him if you find yourself in need of a personal injury attorney.

Theodore

Mark Kochanowicz is from far the best attorney you can have. Mark treats you like a friend more than a client. He truly cares and go the extra mile for you and your case, contacts you to update you in regards to your case and keep you informed at all times. Mark represented me twice and settled my cases for way more than I expected. I highly recommend Mark Kochanowicz because he is just the best on what he does!!! Thank you Mark!!!!

Maria