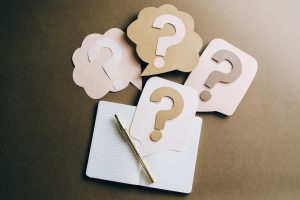 If you were one of the people involved in one of the 7,818 motor collisions in the city of New York, New York, alone, you know how devastating a car accident can be, and how quickly it can turn your life upside down. Most years, there are close to one thousand people killed in accidents throughout the entire state. The most common causes of car accidents are speeding and distracted driving, and even with your best defensive driving, you are vulnerable to those factors every time you enter the road as a driver or a passenger.
Traffic accidents can end with something as simple as minor property damage to violent fatalities that leave family members without a loved one. Regardless of what type of accident you are in, you may choose to hire a personal injury lawyer to walk you through the process of filing a claim. While you are reeling from recovery or grieving after the accident, your lawyer helps as they handle all the legal details.
Choosing an attorney is one of the most important things you need to do after a car accident. Before you schedule a consultation with an attorney, create a list of questions for them that help you determine who will work best for you and your situation.
Does the Attorney Have the Capacity to Handle Your Case?
Each attorney determines their own caseload and what they can manage. They also have staff and junior attorneys who can help them with some of the details. This questions becomes a two-part one when you consider your preferences.
First, ask the attorney if they have enough space to take on your case. If so, the next step is to ask who will be handling the communication and the details behind your case. If they bring in extra staff and assistants to help, they should be honest with you about that. If you prefer that the attorney handle your entire case and they do not have the capacity to do that, you may want to choose another attorney.
Have They Seen Injuries Like Yours Before?
Every car accident is unique, in cause, injury and outcome. Some personal injury attorneys focus on other areas of personal injury law, such as premises liability or medical malpractice. You may benefit from an attorney who not only focuses on car accidents, but one who also has experience in cases that resulted in injuries like yours. Your attorney can make sure you are getting the right medical treatment while also understanding how this injury can shift and affect you in the future.
Are They Confident In Your Case?
When you file a car accident claim, it helps to have an attorney who really believes in your case and getting you the compensation you deserve. Give your attorney the complete, honest rundown of what happened in your situation and allow them to give you an assessment of your case. If they do not believe your case is viable, you should move to another attorney.
Remember that what one attorney thinks may not be the same as what every other car accident lawyer thinks. Every attorney has different experiences and success in different areas. If you truly believe in your case, do not stop until you find an attorney who believes in it the way you do.
Are They Comfortable With Litigation if Necessary?
Personal injury cases settle out of court 95% of the time. This means that the defendant offers the plaintiff a settlement that matches their expectations and both parties agree to the payout. Sometimes, negotiation fails and both parties cannot reach an agreement. If this is the case and your attorney believes you are not getting what you deserve, the next step is litigation.
Litigating a case means taking it to court before a judge and jury. This requires an entirely different skill set than negotiating a case. When meeting with an attorney, ask what litigation experience they have and how comfortable they are with taking a case all the way to litigating if it comes to that.
How Does Their Fee Schedule Work?
Personal injury lawyers often work on a contingency basis. This means that they do not get paid unless you recover money. Every attorney sets their contingency fee at a specific percentage, usually between 25 or 40%. A contingency fee means that you do not have to pay any legal fees unless you receive compensation, but a lower contingency percentage does not necessarily mean you are getting the best deal.
Sometimes the most qualified attorneys charge a higher contingency fee. While this means you will pay more after you receive compensation, it also means they are more skilled at what they do and they may be able to negotiate or litigate a higher settlement for you.
Do You Pay Advanced Costs if You Lose?
Whether you receive a settlement or not, the car accident lawyer will incur costs while preparing your case. This can include fees for medical records, police reports, expert witnesses or filing fees. It is important before you hire an attorney that you know if these costs will become your responsibility or if the law firm pays them. Discuss in depth what fees are your responsibility whether you win the case or lose.
Are There Pain Points or Difficulties With Your Case?
Some personal injury cases are "open and shut" and have common expenses. Others may have pain points that require additional work on the part of the attorney. Ask your attorney up front what difficulties they see in your case. Did the at-fault driver not have adequate coverage? Is there an issue in the police report that will affect your case?
Most attorneys will identify pain points and determine how important they are. Be careful with attorneys who promise you a settlement with no challenges, because there are likely to be hiccups in every case. The important thing is that your car accident lawyer feels prepared to take them on.
Do They Have Referrals You Can Contact?
When you first meet with an attorney, it is a good idea to ask about their track record with cases like yours. Do not expect perfection as most lawyers will lose some cases and win some. If the cases they have won and the money they have secured is more than those they have lost, that is a good sign.
You can also ask for referrals of past clients they have helped. While some things are confidential, they may have a list of clients who are happy to be in contact future potential clients.
What Is Your Role?
If you are recovering from injuries or tragically, the death of a loved one, you may not be able to play a huge role in your case. This is the purpose of hiring a car accident lawyer, so you can focus on recovery and getting your life back. When you meet with your potential attorney, ask what your role will be in the case and what they expect from you.
Where Should You Start?
At Cellino Law, we are confident in our ability to handle any car accident case that comes our way. Contact us today to schedule a free consultation to discuss your case with an experienced, knowledgeable attorney who will fight for what you deserve.
It was a great pleasure working with you on my lawsuit. You certainly gave 150% of your time and interest in settling my case and for that, I am extremely grateful. Therefore, I want to thank you very much for helping me win my settlement and wish you the very best.

Linda

Thank you for your help in settling the case of my father's accident. I could always count on you to answer my questions honestly and in terms I could understand. If all lawyers at Cellino Law are like you, I understand why they are an A-1 law firm.

Bedner

Tim Cellino handled my case beautifully. He is very knowledgeable and patient with all my questions. He kept in touch with me through out my ordeal. Tim also got a settlement for more than I expected. I highly recommend Tim Cellino!

Jayne

Now that reality has set in, I want to thank you for all your work and assistance in obtaining my settlement for the pelvic mesh. This money will make my life so much easier in the future. Medicare just isn't sufficient. I know that I will have enough to live on. I truly appreciate of your efforts. Thank you!

Loraine

I am writing this letter to say how much I appreciate your services pertaining to my case. Your injury attorney took a hands-on approach and left me fully informed at all times as to where my case was going as well as how much ground we had to cover; leaving the final decisions in my hands but making sure that I knew all of the risks involved in the choices. I have dealt with a few law firms in my life on various different cases and this is the first time that I never had to call and/or track down my lawyer… because of this, I have and will continue to recommend Cellino Law to my friends and associates.

Denise

I want to thank your law firm for settling my lawsuit where others failed. You treated me with the utmost respect and care, because of your law firm the dream of owning my own home finally came true. For the first time in a long time, we're living out our dream home. Thank you a million times over. Thank you for making my dream come true.

Marcy