CAR CRASH? CALL CELLINO
If you or a loved one have suffered a personal injury, you'll need a skilled personal injury attorney by your side. At Cellino Law, our injury attorneys have decades of hard-fought experience to help ensure you receive the compensation you're entitled to after an accident.
AVAILABLE 24/7
NO UPFRONT FEES
FREE CASE EVALUATION
NO FEES UNLESS WE WIN!
BROOKLYN, NY PRACTICE AREAS
BROOKLYN, NY
PERSONAL INJURY LAWYER
When dealing with an accident, it's always smart to seek legal assistance. By choosing our Brooklyn personal injury firm, clients receive access to free consultations for their claim. Feel free to reach out to our law firm without having to spend a penny. You can take the time to learn more about your legal options and receive advice from a trusted legal professional. There is a long list of advantages associated with working with our Brooklyn personal injury lawyers. Let's take a look at what some of these benefits are all about.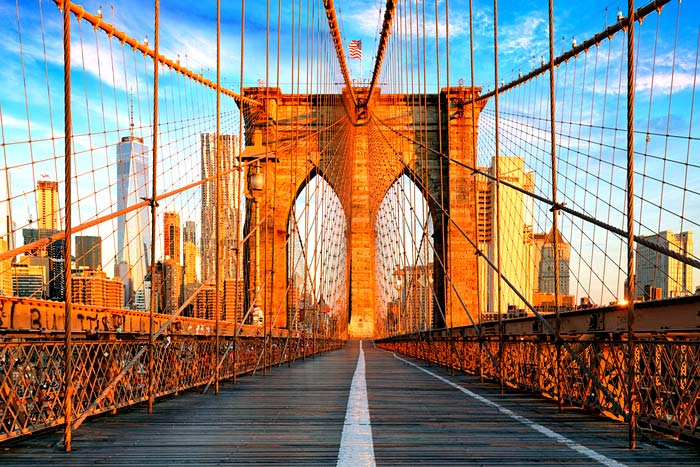 How Can a Personal Injury Lawyer Help my Claim?
When you work with an attorney for your injury claim they can help by offering:
Dependable Legal Assistance
There is never a good reason to assume something when it involves your legal rights and/or well-being. It's highly recommended to seek professional legal assistance by speaking to a trusted lawyer. The attorney is going to have your best interests in mind without compromising your legal standing. This is essential for anyone wanting to make the most of their case.
Organized Legal Help
After getting into an accident, victims have to deal with the resulting consequences. These consequences can be devastating, which is why it's important to seek qualified legal assistance right away by speaking to a reliable lawyer. This lawyer is going to understand what's required whether it involves negligence, carelessness, and/or recklessness on the part of someone else.
Management of Claim Filings
In the state of New York, there are specific regulations in place for handling claim filings and deadlines. Any missteps in this regard can ruin the claims process and void your compensation. It's recommended to have a competent legal professional handle the claim filing on your behalf.
Handle the Legal Details
The average client will not have relevant legal experience when it comes to personal injury cases. This means you won't know how to handle the investigative process, collect quality evidence, put together statements from witnesses, and/or handle other important legal requirements. Being able to reach out to a trusted law firm is the only way to go when it comes to these pertinent details for your legal case.
Reaching Out to Insurance Companies
Dealing with an insurance company means having to speak to an insurance claims adjuster. They are going to be responsible for bringing the compensation amount down on behalf of the insurance company while getting the case settled promptly. As a result, it's important to have a legal professional to do your bidding in this regard and make sure the compensation is in line with your legal rights as a resident of Brooklyn, NY.
Relevant Trial Experience and Knowledge
Handling personal injury claims in Brooklyn requires years of dedicated experience and a good understanding of state regulations. This is a must when it is time to fight against claims in court. Our law firm has been around for years and is among the most experienced in the region at what it does.
Extensive Legal Network
Being able to go with a qualified New York law firm is essential due to the network of connections available to you as a client. You will have a law firm ready to assist every step of the way to make sure your claim goes through as intended. This includes being able to manage expert witnesses and/or all other relevant legal processes on your behalf. Being able to tap into these resources is a must and it only happens with a good law firm.
These are some of the main advantages of going with a top-quality Brooklyn personal injury lawyer. Each case is unique but it's always important to choose a knowledgeable legal professional. This makes it easier to handle legal claims, especially when dealing with an insurance claims adjuster. By having a qualified lawyer with years of experience, any hurdle that arises becomes easier to manage and will not get in the way of your compensation. Our law firm at Cellino Law doesn't charge clients a single penny until your case is won. Our goal is to always ensure your needs are met and you get the verdict that makes a difference.
Defining a Personal Injury Lawsuit
A personal injury suit involves any type of legal conflict where a party is harmed due to an accident caused by someone else. When this occurs, the insurance company of the defendant or the party that caused harm takes responsibility. This includes providing compensation to the victim with regard to medical fees, pain, emotional suffering, and/or other relevant costs. With a medical malpractice lawsuit, a personal injury attorney takes the time to work with other lawyers in the lawsuit including those representing the insurance company and hospital.
Personal injury lawsuits can be formalized after a lawyer and/or legal professional represents you in a court of law. These proceedings tend to set the foundation for who is to be held legally responsible for the victim's injuries. Please note, it is possible for personal injury suits to be handled out of court before the suit is filed.
In general, the most common outcomes involving these lawsuits tend to include:
Informal Settlement
This is noted for being a common option when resolving conflicts involving personal injury cases. In this outcome, both parties take the time to sit down and negotiate over the finer details until everyone is happy. The goal is to have a resolution in place that's written out legally. After the agreement has been penned and signed, this ensures both parties have waived the right to seek additional legal action in the court of law. This usually involves the victim receiving a set amount in compensation outside of court.
A Formal Suit
This involves a plaintiff filing a civil suit against the other part (i.e. corporation, individual, commercial entity) and illustrating how the defendant's behavior was reckless and/or out of line with state regulations leading to the eventual injury.
Common Causes of Personal Injuries
A lot of people don't understand the nuances of personal injury lawsuits and how they come to be. This is why it's important to take a moment to understand what personal injury cases encompass and how they can change a victim's life forever. Here are some of the most common causes of personal injuries:
Faulty Consumer Products
Physical Assaults
Motorcycle Accidents
Slip & Fall Accidents
Harmful/Defective Medical Devices and Pharmaceuticals
Workplace Accidents (i.e. Construction Site Accidents)
Rideshare Vehicle Accidents
Pedestrian Accidents
Train and Bus Crashes
While not all of the mentioned accidents and/or events can lead to major injuries, it's still important to understand the underlying damages a victim has to deal with including disability, psychological impairment, physical impairment, medical bills, and/or medical bills.
When this occurs, it's important to reach out to a qualified personal injury lawyer at Cellino Law. We can help collate critical evidence, put together a team of legal representatives, and review the facts before coming up with a comprehensive legal strategy on your behalf.
Personal Injury Law Basics
Dealing with personal injury law is complex and involves a long list of intricacies, rules, and regulations. Tort law refers to a victim being able to claim financial compensation for any or all damages/losses caused due to another party's negligence. In this case, personal injury law is designed to help recover those financial losses and receive compensation for emotional distress, physical harm, pain, and/or any other damages. The lawsuit has to be tailored to the client ensuring everything is personalized down to the last detail. However, the personal injury law basics never change such as:
Components of an Accident Claim
The average personal injury claim is going to have four specific components – causation, damages, breach, and duty. The premise is for an individual and/or part to get sued, they need to have a duty of care towards the plaintiff when the accident took place. Please note, strict liability and absolute liability laws don't involve these four components to activate a lawsuit.
Strict Liability Laws and Absolute Liability Laws
Strict liability refers to an individual and/or entity being liable for damages regardless of evidence pertaining to their carelessness or recklessness. In New York, the laws state product liability claims involving manufacturing errors can be held responsible under these regulations.
Absolute liability is similar to strict liability. However, the individual and/or entity that's liable for damages can be charged for negligence without proof. These can be seen in cases involving dog bite cases and construction site accidents.
Product Liability Laws
When a consumer states the manufacturer or distributor was negligent, this can involve any type of flaw that led to the plaintiff getting injured. These cases are noted for being filed under negligence, strict liability, or breach of warranty.
Dog Bite Laws
Owners of dogs in the state of New York are deemed responsible for any or all injuries caused by their dog biting. If the dog has shown a tendency to bite in the past and has a history of aggressive behavior towards people, the owner is held responsible for the animal's actions. To prove this is the case, the plaintiff has a number of options available to them. In New York, dogs are provided with one bite without consequences. However, any additional bite creates a pattern, which means the owner is 100% liable for the dog's actions.
Intentional Torts
When a person purposely attempts to injury another, the plaintiff can file a civil lawsuit to claim compensation while also pursuing a criminal case at the same time. This can result in both receiving financial compensation and having the defendant charged for criminal intent.
There are several legal regulations in place when it comes to handling personal injury cases. A competent Brooklyn personal injury attorney can help file the lawsuit and make sure the regulations are followed to a tee. This is the best way to make sure you receive the compensation you deserve.
What Are The Three General New York Negligence Laws?
New York's negligence laws cover:
Definition of Negligence
In New York, negligence is legally referred to as any instance when an individual fails to act logically under the listed circumstances, which results in the victim getting injured or harmed. The individual or entity can be deemed negligent if they didn't take appropriate care of the other person, which led to the resulting injury.
Pure Comparative Negligence
In New York, a victim's behavior does not sway the compensation one way or another after an injury is caused. However, the court can reduce the financial compensation depending on what the plaintiff's role was in the accident. This can help to determine whether or not the plaintiff was somewhat responsible for what occurred.
Assumption of Risk
A plaintiff can seek compensation even if they understood and were made aware of the risk before an accident. An example of this would be an individual getting injured after signing up for skydiving while knowing what the risks were.
How Is Negligence Determined In Injury Claims?
Negligence is often associated with personal injury cases. To move forward with a negligence lawsuit, it's important to prove that:
The Defendant Breached Their Duty of Care
The Defendant Was Responsible For Keeping the Plaintiff Safe
The Type of Pain, Suffering, and/or Damage the Victim Sustained
The Breach of Duty of Care leading to the Victim's Injuries
When Should You File A Personal Injury Claim In New York?
It's recommended to file your personal injury claim as soon as possible. This ensures the personal injury lawyer has more than enough time to put together a strong legal strategy while being able to collect evidence. This is essential due to the amount of investigative work required while handling different witnesses and making sure their memory of the event is still fresh. If time is allowed to elapse, this can cause their memories to fade away, which can lead to evidence getting tampered.
For a personal injury claim to be filed in the state of New York, it has to be done within 3 years of when the accident occurred. This is known as the statute of limitations. Please note, the case has to be filed within 90 days if it involves a state and/or federal entity. In general, it's best to get the personal injury claim filed through a legal professional right away.
What Types Of Compensation Can I Get In A Personal Injury Suit?
Each lawsuit is going to have a specific set of elements. This can vary depending on the type of injury, who was responsible, and what the underlying circumstances were. However, there are common types of compensation the average victim receives after being injured. These can include:
Medical Bills
If a plaintiff has medical bills to pay due to the resulting injury such as hospital admission fees, physical therapy, medical devices, surgery, prescriptions, emergency treatment, rehab, and/or other costs, they can seek financial compensation. This includes both path and future expenses created due to the injury.
Lost Wages
This includes a victim's lost income since they weren't able to work. This can be filed under lost wages regardless of what the injury was as long as time off was necessary. For those dealing with permanent disabilities or lasting impairment, this can also result in lost wages being claimed.
Pain and Suffering
When a person gets injured, there is pain and emotional suffering involved. A claim can be put in to receive compensation for this pain.
Property Damage
If the accident led to your property getting damaged and needing repairs or replacement, this can be filed under the lawsuit for compensation purposes. A good example of this would be filing for financial compensation to repair a vehicle or motorcycle that was involved in an accident.
Punitive Damages
Depending on the situation, a plaintiff can file for punitive damages. This involves any type of damage that was caused due to a defendant's recklessness or carelessness.
If I Was Partially Responsible For The Accident, Can I Still File A Personal Injury Lawsuit?
Even when you are deemed to be slightly responsible for the injury, you are still welcome to file a personal injury claim in the state of New York. In fact, even when you are 99% at fault, you are still eligible to file for compensation. The state of New York invokes what is called a pure comparative fault role, which means a party can file for compensation up to the amount they are not responsible for in the accident. A good example of this would be dealing with $200,000 in damages while being 50% responsible for the accident. In this case, you would receive $100,000 in compensation.
What Kind Of Cases Do Brooklyn Personal Injury Lawyers Handle?
Our law firm is more than happy to assist with all types of personal injury cases including those involving another person's negligence or carelessness. We have years of experience in managing a variety of personal injury lawsuits including:
Medical Malpractice
Birth Injuries
Nursing Home Neglect and Abuse
Our team of trained attorneys is always ready to represent you in the court of law when it comes to a wrongful death suit. Any personal injury lawsuit can automatically be changed into a wrongful death case when needed.
To learn more, please call us at (800) 555-5555.
Do You Have A Personal Injury Case?
Are you dealing with psychological and/or physical harm caused by another party's carelessness? If you are, it is time to file a personal injury case and receive the financial compensation you deserve. These losses may include medical bills, lost wages, employment benefits, and cost of pain and suffering.
We are always willing to offer a detailed consultation free of cost to highlight your legal options as a client.
Our law firm takes the time to dig deeper into the case and analyze what your opportunities are. This includes taking the time to analyze the laws in New York involving tortious acts. This can make it easier to understand your losses and how to seek compensation from an insurance company. We can also help with filing a personal injury claim in a court of law to ensure the process is kick-started as soon as possible.
Are There Exceptions To The Personal Injury Statute of Limitations In New York?
In the state of New York, there is a detailed statute of limitations in place. However, it is possible to move forward with your personal injury case without having to worry about these statutes. Here are some of the main legal scenarios a client can consider when it is time to alter the deadline involving your personal injury case:
1st Scenario: According to the New York Civil Practice Law & Rules Section 208, if an individual is deemed to not be sound of mind (mentally handicapped) or under the age of 18 then the statute of limitations deadline is to be calculated from the date of their legal disability. This means it only starts counting from when they were sane and/or turned 18 years old.
2nd Scenario, According to the New York Civil Practice Law & Rules Section 207, if a party that has been deemed to be at fault doesn't reside within the state of New York after an accident takes place or before a lawsuit is filed and hasn't been living in the state for the past 4 months will not be included in the statute of limitations. The same applies to those residing within state borders but are using a false alias to do so. This can be verified based on what is in the state's database involving the defendant's identity.
Do you want to learn more about the statutes of limitations in the state of New York and how they apply to your personal injury case? Are you confused about whether or not the deadline has passed for your case? If these are questions that are running in your mind, it's best to take the time to consult with one of our trusted personal injury attorneys as soon as possible to receive guidance on the legal matter.
Do I Have To Go To Court For An Injury Claim?
In general, the average claim gets settled out of court. This occurs when the defendant takes the opportunity to reach out to the plaintiff and come to terms with a settlement agreement. If there is a situation where the insurance company or defense lawyer doesn't want to settle, the claim will end up in a trial. However, by going with us, you will receive access to seasoned legal professionals when it comes to handling personal injury litigation. We are professional, experienced, and ready to assist to ensure you receive appropriate compensation for your case.
Contact The Award-Winning Brooklyn Personal Injury Attorneys at Cellino Law!
Our law firm at Cellino Law is proud to offer access to the finest personal injury lawyers in Brooklyn. We have years of professional experience in New York and recognize what it takes to deliver results when it comes to negligence, liability, and personal injury laws. Feel free to reach out to us for a consultation to review your injury claim and understand what your options are. This is a must when it comes to fighting for your legal rights and being prepared in the state of New York. To get started, call us for a free consultation.
CHOOSE US FOR YOUR PERSONAL INJURY CASE
AVAILABLE 24/7
NO UPFRONT FEES
FREE CASE EVALUATION
NO FEES UNLESS WE WIN!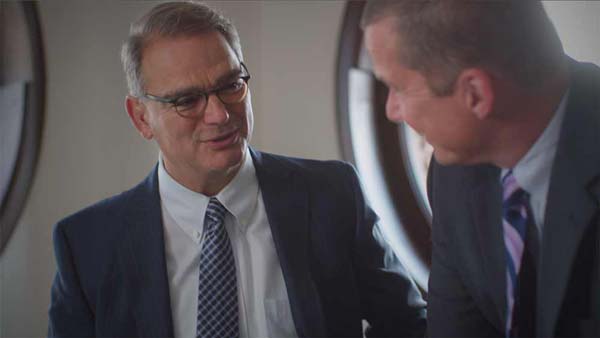 LOCAL RESOURCES