The government of every community has a responsibility to maximize road safety for all its citizens. This obliges municipalities to manage and monitor both vehicle traffic and pedestrian activity. If you get injured in a pedestrian accident, you have the legal right to protect your health and well being afterward. It's well worth working with a Brooklyn personal injury firm to file a lawsuit against the responsible party or parties. Get started by contacting Cellino Law and reviewing your claim with our Brooklyn pedestrian accident lawyers.
What Should A Pedestrian Do After Being Hit By A Car?
You need to assemble evidence supporting your account of the accident that injured you if you intend to pursue legal action against those responsible. Evidence includes accurate testimony. The court and the insurance companies involved in the case will determine responsibility based on the evidence produced.
Medical treatment records are a key piece of evidence; you will usually need to produce these to accurately document your injuries. It is also important to file a police report following your accident so that that documentation is available for your case. If you have the ability, you should gather as much evidence as possible immediately following the accident. Collect contact information for witnesses and take pictures.
The first steps you take after your accident can play a huge role in how your lawsuit turns out. Following a pedestrian accident in Brooklyn, NY, these steps are especially important:
Call For Medical And Police Help
Pedestrian accidents, particularly those in which a moving vehicle strikes a pedestrian directly, can cause severe injuries. Most auto insurance policies are written to assign financial responsibility for an injured pedestrian to the driver responsible for causing the accident.
It is important to summon medical emergency services immediately after a pedestrian accident. First responders can assess victims' injuries and begin treatment. Emergency medical personnel will administer first aid and determine who, if anyone needs to be taken to a hospital for further treatment.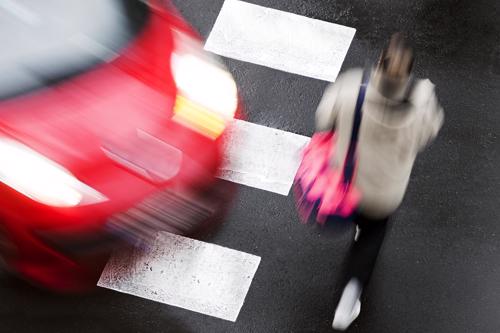 Calling the police to the accident is also an important step, as the evidence and witness statements they collect will become part of the official police report on the accident. That report, in turn, may become vital to assessing the cause of the accident and where responsibility for it lies.
Keep The Roadway Clear
If victims or damaged vehicles come to a stop in the road, they present the risk of causing secondary accidents. This is particularly common in built-up locations with heavy traffic. Anyone involved in the accident should stay close to the scene until dismissed by law enforcement officers. People and vehicles that can safely move should move to the side of the road to reduce the risk of further injuries and damage.
Collect Contact Information
As noted above, it is the job of the police to collect information about all parties involved in a pedestrian accident. It is in your interest, if you were injured in the accident, to try and collect contact information for drivers and witnesses yourself. If your injuries make it impossible to do so, see if someone else on the scene can collect this information.
Do not overlook the importance of collecting witnesses' contact information as well. Witness testimony can become surprisingly important in cases where the sequence of events leading up to the accident is initially unclear.
Take Pictures
Fortunately, this type of first-hand evidence collection is much easier than ever before. Now the majority of people are carrying cameras with them at all times thanks to their phones. Use your phone to take pictures or even video footage of the scene of the accident. Do this as soon as it is practically possible to create timely documentation for later use. The images and videos you collect can go a long way toward establishing exactly what happened and be powerful evidence arguing in favor of the compensation you deserve.
Get Legal Counsel
After you've been injured in a pedestrian accident and received appropriate medical attention, your next step should be to get legal advice. This advice should ideally come from a law firm with extensive experience with pedestrian accidents. An experienced lawyer can guide you through the process of seeking compensation for your accident. Compensation should be available as long as fault for the accident can be established.
The role of an attorney in a pedestrian accident case extends considerably beyond representing you in court. Your lawyer can help you verify that the accident report is accurate, file a claim for compensation, and advise you about how to handle settlement offers.
Drivers who are involved in a pedestrian accident have a legal obligation to inform their insurance company. Their insurance provider will advise them of their responsibilities based on the specifics of their policy. A certain amount of collaboration between insurance companies, lawyers, and victims will help the claim process move forward to everyone's benefit.
With that being said, nobody involved in a pedestrian accident should discuss fault in the immediate aftermath of the incident. Do not speculate about fault or apologize for anything. It is entirely acceptable for the parties involved to simply exchange contact information and let their representatives — lawyers and insurers — handle the next steps in the claim process.
If you've been involved in a Brooklyn pedestrian accident, you can get professional advice on your next steps by talking to one of the experienced traffic lawyers at Cellino Law.
How Is Liability Determined In New York Pedestrian Accidents
Many factors can contribute to causing a pedestrian accident. In many cases, responsibility for the accident is not immediately clear. Ultimately, though, fault must be determined to establish who is responsible for paying damages and compensation. Because all the parties involved (victims and drivers) are represented by advocates pursuing their party's interest, they will do everything they can, within the law, to assign responsibility for the accident to the other parties. There are often extenuating circumstances to consider that make liability and fault less obvious than they first appear.
How Can A Brooklyn Pedestrian Accident Lawyer Help A Claim?
Insurance companies will typically be the first organizations to attempt to resolve a pedestrian accident. They will fish for information and apply pressure to the parties involved to settle the matter as quickly and cheaply as possible.
This is why you need to work with a strong legal team, like Cellino Law, to protect your rights and avoid a premature settlement. Let our lawyers handle the hassles of dealing with insurers and focus your own attention on where it should be: On healing from the injuries incurred in the accident.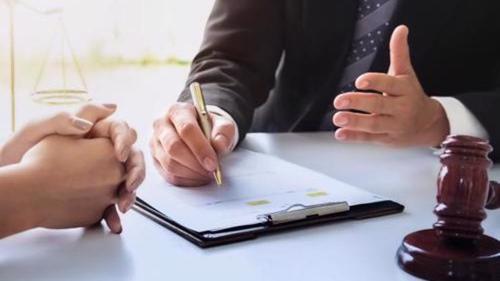 We would be happy to discuss any pedestrian accident you may have been involved in near Brooklyn. We are confident in the value of the legal expertise we can provide. We would be happy to help you with any of the following matters:
Communicating With Insurance Companies
After a pedestrian accident, you're likely to see all too clearly that insurance providers are in the business of turning a profit first and foremost. They will work hard to minimize the amount they have to pay out following an accident. It is quite likely that you will be contacted by an insurer soon after your accident. The insurance provider's goals are twofold. They will be hoping to get you to waive your legal rights for the smallest possible settlement. Even more upsetting, they will be trying to get you to say something that they can use to reduce or deny any claim you make.
By putting a reputable Brooklyn car accident attorney on your side, you step up onto an even footing when you deal with insurance companies. The Cellino Law team will be happy to take responsibility for your interactions with insurers.
Settlements & Trials
Thanks to the number of accidents and injury claims they're involved in, insurance companies are not at all afraid of taking a claim case to trial. What's more, they're familiar with how a region's law firms handle personal injury cases; some are more likely than others to encourage clients to settle. At Cellino Law, we handle every pedestrian accident case on the assumption that they will go all the way to trial. This gives our clients the strongest possible position for seeking compensation either in court or at the negotiating table. Our legal team has all the experience required to build a winning strategy for each of our clients.
Our attorneys will provide you with trustworthy and effective advice at every stage of the claims process. We'll advise you as to the most favorable steps to take on every part of the process, including:
When your claim should be filed
What procedures you need to follow
How much compensation is acceptable for your injuries
How to handle any settlements offered to you
What to do if you need to take an insurance company to court
Our team's lawyers are happy to answer any questions you have and walk you through each step of filing a successful lawsuit. Understand exactly what compensation you're entitled to, and be assured the Cellino Law team will defend your interests strongly. With over 100 years of collective courtroom experience, our team has all the skills required to maximize the compensation you receive for the injuries you sustain in a pedestrian accident.
Supplementary Investigation
We will gather all the evidence necessary to help support your case. This includes collecting photo and video evidence and statements from witnesses. Our team understands that some cases will need more information. If it would benefit your case, Cellino Law will hire professional investigators to collect additional evidence. This is not a process you need to take a hand in; our team will handle all of the details.
Guiding You Through Dispute Resolution
Some cases can be resolved before they see the inside of a courthouse. If your pedestrian accident claim can be settled amicably in a way that still delivers the full compensation you deserve, we can help you with the mediation and arbitration process. We will support you so that you need not invest excessive time, money, and effort in resolving your case.
Maximizing Your Settlement
Settlement offers can be made at any point in a personal injury case, before or during the trial. Settlements are typically less than the maximum possible compensation that could be awarded by the court. However, because settlements are mutual agreements between the parties in the case, they are guaranteed payouts. There is always a measure of uncertainty when you take a claim to court; the case may not turn out favorably.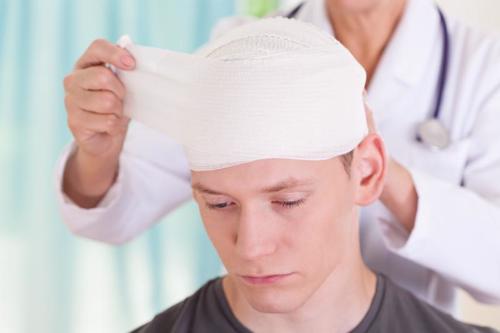 Your decision to accept or reject a settlement offer must be based on your specific circumstances and your wishes. We will advise you when you receive an offer to ensure that you are fully informed. In particular, we will make sure you understand your chance of winning your case at trial. We will also help you compare the money offered with your current and future expenses so that you can fairly judge whether or not a given settlement will properly compensate for your losses and damages.
Handling The Legal Process
If you are going to file a claim for injuries sustained in a pedestrian accident, the statute of limitations gives you a generous time to do so, typically two to three years. Things are different if you intend to file a "no-fault" application, though; you have only 30 days to do this after an accident. You must meet this deadline to claim for all your possible losses, including derived damages like lost income.
The Cellino Law team will make sure your no-fault application is filed as quickly as possible. This is one of the reasons it's vitally important for you to seek legal counsel sooner rather than later after a pedestrian accident. We want to get the process started at once to minimize potential hassles for you in the future.
Your chances of securing maximum compensation in a personal injury claim are always better when you have an experienced Brooklyn law firm on your side. We take great pride in defending our clients' rights to the fullest possible extent. We will do everything we can to help you return to a normal life after your accident.
A Veteran Attorney's Guide To Preventing Pedestrian Accidents
At Cellino Law, we've handled countless pedestrian accident cases and reviewed copious statistics on these kinds of incidents. Based on our expertise, these are the steps drivers need to take to prevent pedestrian collisions:
Always devote your full attention to driving
Do not use your phone
Be aware of weather conditions that may reduce your visibility and take appropriate steps
Always reduce speed when you approach stop signs, crosswalks, and traffic lights
Do not overtake at crosswalks
Preserve an adequate space cushion between your car and the car ahead of you
Exercise extra caution when driving in areas where children may be present (e.g. school zones and parks)
Obey posted speed limits, even when the road seems empty
Check your surroundings carefully whenever you are reversing or leaving a driveway
Never drive when you are intoxicated or fatigued
Common Injuries In Pedestrian Accidents
Many factors play a role in the type and severity of injuries caused in a pedestrian accident. Chief among these is the speed of the vehicle or vehicles involved, but it is by no means the only matter to consider. The position of the pedestrian, the angle of impact, the pedestrian's health, and many other things play a role in determining injuries. The range of potential injuries that these sorts of accidents can cause is very broad.
Pedestrian accident injuries can be minor, lethal, or anything in between depending on the specifics of the incident. It is always important to seek medical attention immediately following an accident, even if you believe at the time that you are not seriously injured. For some victims, it can take days or even weeks for injury symptoms to manifest themselves.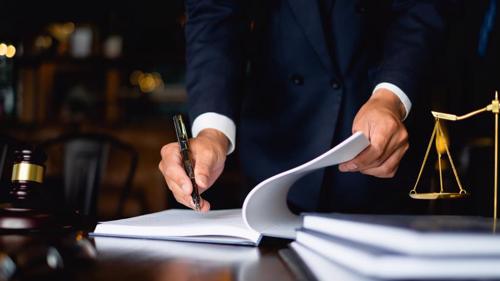 Some of the most common injuries seen in pedestrian collisions are:
Soft tissue injuries
Broken bones
Neck and spinal cord injuries
Emotional/psychological trauma
Loss of limbs
If you are injured in a pedestrian collision, seek medical assistance as quickly as possible. If it is feasible without putting yourself at risk, take photos of your injuries before treatment.
Remember that regardless of the severity of your injuries, you are entitled to seek compensation for them. Talk to our Brooklyn pedestrian accident legal team to find out how you can best seek the compensation you deserve for physical, mental, and emotional damages.
Do You Have A Time Limit To File A Pedestrian Accident Claim In Brooklyn?
The quicker a personal injury claim is filed, the better its chance of collecting maximum compensation. Your claim does need to be handled properly and backed with convincing evidence, but prompt filing is important, too. You must act swiftly in the weeks following your accident if you want to improve your chances of your claim having a favorable outcome. You have up to 3 years to file a pedestrian accident claim of any type. If you wish to submit a "no-fault" claim — and this is the most favorable type of claim to file — you have only 30 days from the date of the accident to do so.
Talk To The Cellino Law Team For Outstanding Representation In Any Brooklyn Pedestrian Accident
The best course of action following a pedestrian accident isn't always clear to the victim. This is why you need to seek out the advice of a personal injury lawyer if you're injured in such an incident. Cellino Law would be happy to put a whole team of experienced and aggressive legal professionals at your disposal. We will ensure you get the compensation you deserve. Don't tackle insurance companies and other parties' attorneys on your own; call our Brooklyn personal injury lawyers now at (800) 555-5555 so that we can protect your rights.
Thank you for all your help. It has been a long journey. At last, the light at the end of the tunnel. Also, thank Tom for the help and work he put in.

Ron

Now that reality has set in, I want to thank you for all your work and assistance in obtaining my settlement for the pelvic mesh. This money will make my life so much easier in the future. Medicare just isn't sufficient. I know that I will have enough to live on. I truly appreciate of your efforts. Thank you!

Loraine

Cellino Law and more specifically my attorney, Gregory V. Pajak, Managing Attorney, and as a whole the Cellino Law Firm and its organization. This is by far one of the most professional law firms and attorney I have ever engaged with and retained in my 35 years. The level of professionalism goes beyond words, the care and constant engagement with me as the client was touching. I was never ever just treated as simply a CASE with potentially a significant dollar number attached to my file. I was engaged regularly, Tracey (Ass't) and Greg always made sure to remain constant, as well as consistent in overseeing that my case was handled properly and that it did matter in many ways - ensuring that the end result(s) would be fair and reasonable to my case/injury. The regular follow-up calls were very satisfying, knowing that you're involved in your case matters significantly AND always. One of my main items to recognize Cellino Law and Gregory is that whenever I called, I was able to get through to speak directly to my Lawyer and he would answer any if not all of my questions in a very professional and genuinely caring manner. I always felt cared for and protected legally and more importantly, I was made feel as a human being that was being cared for and always keeping me abreast of all matters connected to the case. There was never a point I felt let down, on the contrary -the level of service was "STELLAR". Greg is the consummate professional, a 'role model', if you will, for what other attorneys should strive to become when dealing with their clients.

Anthony

I can only say great things about my attorney Allan Silverstein. He is professional, he calls back right away, he keeps me informed, and makes me feel comfortable as this entire ordeal is stressful. I have total confidence in his ability to handle whatever comes his way. He is no nonsense and very good at his job. Thank you Allan... he is a true asset to the team!

Mrs Steward

We want to send a big "Thank you" from the both of us. We know you both fought for us and did a great job with our case. You did it in a timely manner and we appreciate it.

Kerrijo & Jerry

Thank you for your time, effort, and hard work on my case. I appreciate your expertise and compassion. I never experienced what I went through and I would have been completely lost without you.

Martha