In recent years, the number of women suffering from transvaginal mesh complications has increased dramatically. The female bladder is susceptible to a wide variety of conditions, a common one being stress urinary incontinence. This is a condition that is manifested by involuntary urine leakage out of the bladder, especially in periods where one engages in physical activity or when they cough, sneeze, or laugh. It is estimated that a third of all women suffer from stress urinary incontinence, and it is caused by weakened pelvic floor muscles and the sphincter.
To try and correct this situation, women resort to a couple of medical remedies. A common one is bladder slings, which are designed to control the leakage of urine from the bladder. However, these devices have left many women in more pain than they were before. If you have been hurt by one of these devices, it is vital to understand your rights as you could successfully file a New York bladder sling lawsuit and get compensated for your damages.
If you or a loved one has suffered an injury resulting from bladder sling complications, do not face these tough times alone. Our personal injury lawyers at Cellino Law are here to ensure that you get the settlement you deserve to cover your medical bills, pain, and suffering.
Bladder Sling Injuries
For bladder sling procedures, a doctor creates a sling out of mesh or human tissue. They then put it under the tube where urine passes through called the urethra. The sling acts like a hammock that lifts and supports the urethra and the neck of your bladder to prevent leakages.
There are two types of slings used for these procedures: the retropubic method and the transobturator method. Complications after a bladder sling procedure can arise due to errors during the process or low quality of the sling. Regardless of the cause, common injuries that occur include:
Irritation at the wound
Infections
Urine retention
Vaginal extrusion
Erosion through the urethra
Scarring
Migration of the device
Pain
Recurrence of incontinence
Nerve damage
Swelling at the wound site
Vaginal discharge
Bleeding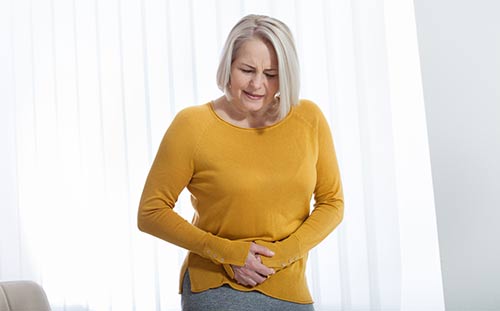 Minor complications, such as bleeding and short-term urinary retention, are common and easier to resolve. However, long-term ones such as vaginal extrusion, erosion, and recurrent infections can be hard to treat, affecting one's life significantly. Most women who experience these severe complications are required to go for revision surgeries that are not always guaranteed to correct the situation.
Bladder Sling Recalls
While bladder sling complications can arise from errors during the procedure, several of them have been linked to faulty bladder slings. According to a statement released by the FDA, following an increase in the number of bladder sling complications, manufacturers of vaginal mesh products must be extra careful and ensure that the products met the required safety standards.
This was followed up by another letter in 2012 that required all manufacturers to conduct additional tests on their products to ascertain that they were safe for patients.
From then on, we have seen various bladder sling recalls by major manufacturers, such as Boston Scientific, Johnson & Johnson, and C.R Bard. Boston Scientific was the first to recall its vaginal mesh products in January 1999, when 500 lawsuits were filed. It also recalled another product in 2011 after discovering that the device could have a low tensile strength between the suture and needle, thus causing needle detachment when placing the leg of the mesh.
In 2012, Johnson & Johnson stated that it had stopped producing a series of vaginal mesh products due to the rising concerns over their safety.
Ongoing Lawsuits Against Bladder Sling Manufacturers
More than 30,000 women have filed lawsuits against the manufacturers of transvaginal mesh devices after suffering from some of the complications listed above. A minimum of six manufacturers of these devices is targeted by these cases as users believe that the alleged defects are not limited to a specific brand of implant.
Most of these lawsuits have been merged into eight different Multidistrict Litigations under the guidance of Judge Godwin. This is the most favorable way of handling such product liability cases that involve complaints from a large number of people.
If you suffered from any of the listed complications resulting from using these vaginal mesh products, it is prudent to talk to an experienced product liability lawyer at Cellino Law as soon as possible. These lawsuits involving many people are very complicated, and you should not risk handling them on your own. The way Multidistrict Litigations are handled is different from the ordinary personal injury cases, and you need an experienced head to guide you on the options that lie ahead.
How Long Do I Have to File a New York Bladder Sling Lawsuit?
Once you discover that some of the pain and complications you suffered were due to using vaginal mesh products, do not waste any more time and ensure that an experienced lawyer files for a lawsuit.
These product liability cases involving many people can take longer, but do not wait until the matter gets into the advanced stages before filing for a lawsuit. According to the New York statute of limitations, you need to file for a case within three years of discovering that the product affected you. Due to the confusion around this matter, many patients do not even know the exact brand and type of vaginal mesh product used on them, and here, an experienced attorney will guide you on how to proceed.
Once the matter is settled, it is expected that people who were affected get compensated for the damages they suffer, and it is good to have your lawsuit amount those in contention for compensation at this point.
How Can a Lawyer Help a Bladder Sling Lawsuit?
A New York bladder sling lawsuit is complicated since it brings together elements of product liability and personal injury cases. Besides, it involves a mass tort, where many people are filing for compensation from the manufacturers of these products.
The laws that apply to such cases are intricate, and if you are not experienced, it is hard to get compensation. Not everyone will be compensated as some people will just present their cases and add to the numbers, even if their complications were caused by something different. In that light, you need the help of an experienced attorney to assess your case and give you an honest determination of whether it holds water or not.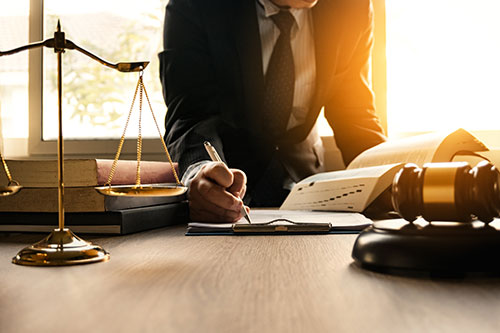 Note that here, the burden of proof lies with the plaintiff, and you need to show that the use of that bladder sling caused the complications you suffered from. An experienced lawyer will assess the facts at hand and build a strong case to get you the settlement you deserve for suffering from these complications.
In some instances, the matter may not directly proceed to litigation as the defense may opt to give an amount as settlement in a bid to clear the issue. Here, the lawyer will get into heated negotiations with the defense and see that the amount they award you is enough to compensate you for the damages suffered.
Do not be quick to accept the cash offer by the defense as it should be sufficient to cater for your injuries and allow you to recuperate comfortably. Here, a lawyer will take on the defense and convince them to give you a fair amount, lest they take the matter to court where they will face off with them before a jury.
Mass tort laws take longer than the regular cases since the jury must examine different pieces of information presented to them. This way, your lawyer will be the one responsible for keeping tabs with the matter and only calling you into action when you are required to give your input.
How Much Will a Lawyer Cost?
If you are worried about the amount of money you will need to spend acquiring the services of an experienced bladder sling lawyer, then you need to understand the terms we work on. We work on a contingency fee basis where you are not required to pay anything upfront.
We welcome all women who have suffered from complications after using this device for a free case assessment. Once we file for a lawsuit, we will get our fees as a percentage of the total amount awarded by the jury. This presents a win-win situation for both parties since we also get the motivation to put our best foot forward and ensure that you are awarded a reasonable settlement amount.
Contact Cellino Law Today
It is unfortunate to find yourself or a loved one suffering from the complications listed above when you were seeking some remedy to a bladder condition. It is well within your rights to sue the manufacturers of these faulty devices and ensure that they pay for the medical costs, lost wages, pain, and suffering associated with the complications you suffered. Here at Cellino Law, we are well versed in such cases and will be glad to listen to you. Contact us at (800) 555-5555 today for a case assessment.
This letter is to thank Ms. Diane D'Andrea, assistant to Mr. George Gridelli, Attny for all the hard work, dedication, and attentiveness she showed during the representation of my case. She was always cheerful and ready to help in whatever way she could. All messages left for Mr. Gridelli were always relayed and Mr. Gridelli always promptly returned our calls. She was a very competent assistant. Cellino Law has proven to be a model of what legal representation should be. Throughout the 6 ½ years of this case, I have heard many horror stories from people with "bad lawyer stories." We consider ourselves to be very lucky to have chosen Cellino Law and will always recommend you to those looking for good, honest representation with a personal touch.

Joseph

Cellino Law was a great company to work with. From the beginning they came out and met with my uncle and myself and assured us that everything would be taken care of from beginning to end our lawyer state and constant contact with us to make sure that everything would go smoothly and it did. I would definitely recommend anybody to go to Cellino Law for whatever help they need. And specifically please ask for the lawyer that we had Mr. Alan Silverstein. He was amazing and his staff was always attentive. Please go with them for your next law needs.

Eshaunda

Cellino Law and more specifically my attorney, Gregory V. Pajak, Managing Attorney, and as a whole the Cellino Law Firm and its organization. This is by far one of the most professional law firms and attorney I have ever engaged with and retained in my 35 years. The level of professionalism goes beyond words, the care and constant engagement with me as the client was touching. I was never ever just treated as simply a CASE with potentially a significant dollar number attached to my file. I was engaged regularly, Tracey (Ass't) and Greg always made sure to remain constant, as well as consistent in overseeing that my case was handled properly and that it did matter in many ways - ensuring that the end result(s) would be fair and reasonable to my case/injury. The regular follow-up calls were very satisfying, knowing that you're involved in your case matters significantly AND always. One of my main items to recognize Cellino Law and Gregory is that whenever I called, I was able to get through to speak directly to my Lawyer and he would answer any if not all of my questions in a very professional and genuinely caring manner. I always felt cared for and protected legally and more importantly, I was made feel as a human being that was being cared for and always keeping me abreast of all matters connected to the case. There was never a point I felt let down, on the contrary -the level of service was "STELLAR". Greg is the consummate professional, a 'role model', if you will, for what other attorneys should strive to become when dealing with their clients.

Anthony

Thank you for all your help. It has been a long journey. At last, the light at the end of the tunnel. Also, thank Tom for the help and work he put in.

Ron

I really appreciated your determination and efforts on handling my case. You have done an outstanding job, and I am very satisfied with the outcome of the settlement. Thank you so so much John.

Amparo

I want to thank your law firm for settling my lawsuit where others failed. You treated me with the utmost respect and care, because of your law firm the dream of owning my own home finally came true. For the first time in a long time, we're living out our dream home. Thank you a million times over. Thank you for making my dream come true.

Marcy