CAR CRASH? CALL CELLINO
If you or a loved one have suffered a personal injury in Bridgeport, CT, you'll need a skilled personal injury attorney by your side. At Cellino Law, our injury attorneys have decades of hard-fought experience to help ensure you receive the compensation you're entitled to after an accident.
AVAILABLE 24/7
NO UPFRONT FEES
FREE CASE EVALUATION
NO FEES UNLESS WE WIN!
Bridgeport CT Personal Injury Lawyer
Bridgeport, Connecticut is a port city located at the mouth of the Pequonnock River and only 60 miles away from Manhattan. With a population of nearly 150,000 people, Bridgeport is the most populated city in Connecticut and the fifth-most populated city in all of New England.
With a past steeped in industry, Bridgeport has had its ups and downs but recent revitalization has improved downtown Bridgeport to include artists' lofts, stores, shops and many other amenities for residents and visitors alike to enjoy. The transition from an industrial focus to a more service oriented economy has taken some time but a renewed focus on education, finance and healthcare has brought new life to Bridgeport and its residents.
Residents of Bridgeport enjoy all the amenities one would expect to find in a city of its size, with retail businesses, the Klein Memorial Auditorium, Total Mortgage Arena, shopping establishments, Discovery Museum, restaurants, schools and art galleries all located within the city.
For those who enjoy a more natural environment, Bridgeport has acres of park lands set aside for the use of its residents. In fact, there are so many parks that Bridgeport has been given the official nickname of "the Park City."
With a city as populated as Bridgeport CT, it is not surprising that there are a fair amount of accidents. Unfortunately, some of these accidents cause serious injuries. For citizens of Bridgeport who have been injured in an accident due to the reckless or negligent actions of another party, Bridgeport personal injury lawyers are available to help.
Cellino Law is a personal injury firm dedicated to assisting victims of personal injury accidents seeking justice and the maximum compensation for their losses. If you have been injured due to someone else's negligence you deserve to be compensated for the medical care you received and other losses.
For answers to questions you may have regarding your personal injury case, please contact the legal team at Cellino Law and schedule a free case evaluation. Free consultations can be arranged by calling (800) 555-5555 or visit www.cellinolaw.com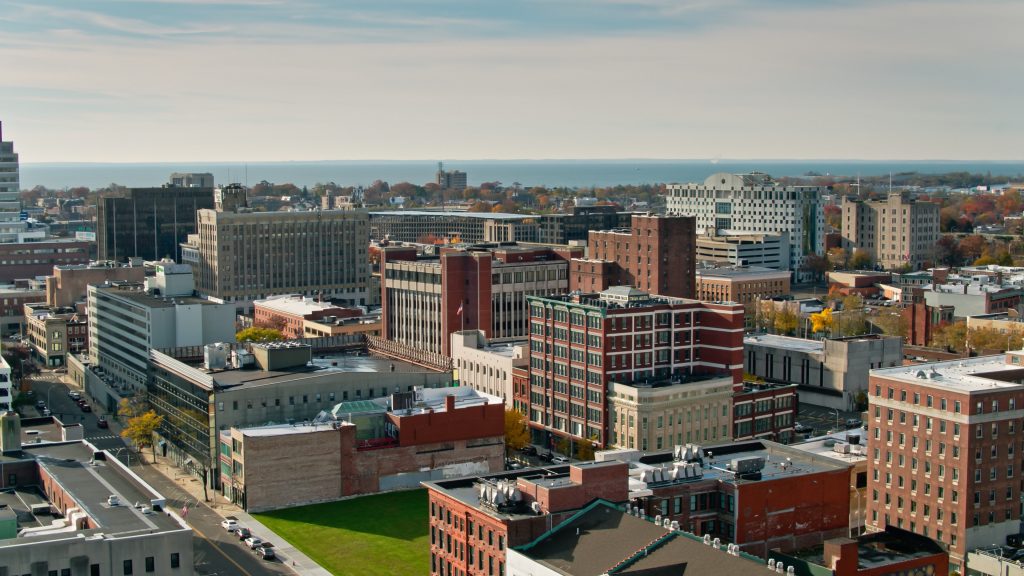 BRIDGEPORT, CT PRACTICE AREAS
What Everyone Should Know About Personal Injury Cases
Personal injury law is a civil legal system set up to allow personal injury victims to seek financial compensation for damages and losses they suffered in an accident. If you have been injured and believe you deserve compensation, there are a few things you should know.
First, the basis of personal injury law is built around the theory of negligence. In order to be awarded compensation for your injuries, you must be able to prove that the responsible party behaved in a reckless or negligent manner. Proving negligence includes the following:
Evidence of Duty of Care: Duty of care is the legal obligation to do what is reasonable to ensure the safety of others. You must show that the defendant had a legal Duty of Care.
Failure of Duty: You must show that the defendant breached their Duty of Care.
Causation: You must show that the breach of care resulted in the accident, which resulted in your losses.
Not every injury accident is the result of negligence. A personal injury lawyer with extensive experience can evaluate the specifics of a case and determine whether or not the accident meets the negligence threshold required by personal injury law.
If you have been injured in the Bridgeport area and are unsure if your accident was caused by another party's negligent actions, A Bridgeport personal injury attorney with Cellino Law can evaluate the specifics of your case and help you determine your next best course of action.
Personal Injury Claims and Lawsuits
Connecticut personal injury cases can be handled in one of two ways, by filing a personal injury claim or pursuing a personal injury lawsuit. Depending on the situation, some cases require first one, then the other.
Personal Injury Claims
Filing a personal injury claim is often the first step an injured person takes to receive compensation after an accident. A personal injury claim may be made to an insurance company, which is common in the case of a car accident, or a claim can be made against an individual.
In a claim, evidence is presented to prove negligence and the amount of the settlement being sought. The defendant may deny the claim, negotiate the amount or offer a settlement. If fair compensation can be agreed upon by both parties, the claim is settled outside of court.
Personal Injury Lawsuits
A personal injury lawsuit is a civil action filed in a court of law against the negligent party in an attempt by the victim to receive compensation. A lawsuit can be filed against an insurance company or an individual.
In a lawsuit, all evidence is presented on both sides and a judge or jury decides the verdict and the compensation amount.
If you have been injured in an accident, an experienced personal injury attorney or law firm can help you recover lost income, the costs of medical treatment and other losses. Contact a Bridgeport personal injury lawyer as soon as possible after an accident. You shouldn't be required to pay medical bills from an accident that was someone else's fault.
For legal services in the Bridgeport, Connecticut area, contact Cellino Law.
Am I Required To Have a Lawyer?
No. Individuals who have been injured in an accident caused by negligence are free to seek compensation on their own, without the assistance of legal representation. However, unless the accident was minor and the injuries you sustained amounted to minor cuts and bruises, it is likely in your best interest to consult a personal injury lawyer as soon as possible after your accident.
Statistics clearly indicate that having an attorney increases your chances of not only a successful settlement, but fair and full compensation.
Bridgeport personal injury lawyers at Cellino Law offer a free consultation to injury victims, so you have nothing to lose by having your case evaluated. The legal experience offered by Cellino Law can make all the difference in the outcome of your case.
Common Causes of Personal Injuries
Connecticut personal injuries can occur anywhere and at any time. The most common causes of these injuries include:
Motor Vehicle Accidents
According to the Connecticut Crash Data Repository, there were over 300,000 car crashes in the last three years, involving nearly 800,000 thousand people. Too many of these accidents caused permanent injuries to victims and unfortunately, a great loss of life.
Motor vehicle accidents include:
Car Accidents
Bus Accidents
Truck and Commercial Vehicle Crashes
Pedestrian Hit and Run
Motorcycle Accidents
E-bike and Scooter Crashes
Ride-Share Accidents
Unsafe Premises/Premises Liability
Property owners have an obligation to keep their premises safe and free from dangerous hazards. If they fail in this obligation and someone is injured as a result, they may be liable for any serious injury that occurs.
Premises liability cases can include:
Slip and Fall
Dog Bites
Falling Objects
Elevator or Escalator Injuries
Swimming Pool Accidents
Electrocution
Toxic Environmental Hazards
Inadequate Security
Construction Accidents
If you have been injured because a business owner, property owner, or animal owner was negligent in maintaining a safe premises, you need to talk to a Connecticut attorney about your personal injury case. Bridgeport personal injury attorneys will not be bullied by an insurance company who's only motive is to pay out as little as possible. Your Connecticut lawyers work for your and your best interests, and will not settle for less than you deserve, including all of your medical expenses and lost wages.
Medical Malpractice
We put a tremendous amount of trust in the medical profession to care for us when we are most vulnerable; when that trust is violated by medical malpractice, the results are often severe physical and emotional trauma for the victim. Evidence to prove malpractice includes medical records, expert testimony, test results and much more.
Medical malpractice includes but is not limited to the following situations:
Birth Injuries
Misdiagnosis
Failure to Diagnose
Lack of Follow Up Care
Prescription Errors
Hospital Acquired Infections
Unnecessary Surgery
Surgical Mistakes
Anesthesia Errors
Every medical procedure involves some risk, and not every poor outcome is the result of negligence, however, when mistakes are made, the medical establishment should be held accountable.
Taking on the medical establishment with all of its resources can feel daunting and overwhelming. The good news is that you don't have to do it alone. Bridgeport attorneys at Cellino Law can provide the legal expertise to successfully evaluate your medical malpractice claim and help you navigate the compensation process. With such an experienced law firm on your side, you can be confident that your best interests and legal rights are being looked after.
It is important to find a Bridgeport personal injury law firm with experience handling injuries like yours. Some personal injury lawyers specialize in one specific type of case, while other lawyers have the experience and resources to successfully settle a wide variety of practice areas. Contact Cellino Law at their Bridgeport office for questions regarding your claim.
Personal Injury Compensation
If you have been injured in an accident you know how disruptive, damaging and chaotic it can be. When the accident was caused by someone else's negligence, it can be even worse. Many accidents leave victims with a pile of medical bills, and too injured to return to work. Meanwhile, the demands of life don't stop. An injury attorney can help ensure that your compensation claim covers the full extent of your losses.
Compensation for injury claims is categorized in the following ways:
Economic Damages
Economic damages include all the tangible losses that you suffered as a result of the accident. The evidence to prove these damages is often found in the form of bills, estimates, receipts, and employer paperwork.
Economic damages include but are not limited to:
Medical Bills
Lost Wages
Future and Ongoing Medical Expenses
Property Damage
Future Loss of Earnings
Non Economic Damages
Non economic damages include all the intangible losses that you suffered as a result of the accident. The evidence to prove these damages is found in medical reports, interviews, testimony from pain specialists, psychologists and other professionals.
Non economic damages include but are not limited to:
Physical Pain and Suffering
Emotional Trauma and Anguish
Loss of Companionship
Diminished Enjoyment of Life
Permanent Injuries and Disfigurement
Wrongful Death Damages
Tragically, too many negligent actions lead to the loss of a loved one. In addition to the applicable damages listed above, the surviving family members may also be entitled to:
Funeral and Burial Expenses
Loss of Lifetime Income
Loss of Inheritance
Punitive Damages
Injury settlements are intended to make the victim whole, or as whole as possible under the circumstances. The only exception to this rule is when it comes to punitive damages.
Punitive damages are awarded by a judge or jury not to compensate the victim but to punish the defendant. Punitive damages are awarded when the responsible party acted in a particularly reckless, careless, or grossly negligent manner with a willful disregard for life.
Cellino Law Firm Puts Victims First
If you've been injured in an accident, the last thing you need to worry about is the attorney fees. At Cellino Law we offer victims a free consultation with no strings attached. We can evaluate your case and determine whether moving forward with a claim or lawsuit is in your best interest.
If you do decide to move forward with the help of our attorneys, you will be charged no upfront fees, in fact, we work on a strictly contingency fee basis, which means, you won't pay anything until we win your case.
At Cellino Law our personal injury attorneys and staff are dedicated to giving you and your case the time and attention it deserves. Our lawyers are experienced, tenacious, and highly skilled with a proven track record of over $2 billion awarded in settlements to our clients, Cellino Law can help you get your life back after an accident.
Contact our Bridgeport Office at (800) 555-5555.
1000 Lafayette Blvd
Suite #401
Bridgeport, CT 06604
Fax: 212-970-2020
LOCAL RESOURCES