We have all taken prescription medication at a time in our lives. When doing so, we base our trust in the pharmacist to give us medication that is safe for our bodies. No one ever expects to get a bad reaction from prescription medication, but the truth is that it happens. You may find that you have been given a dangerous or already recalled drug, which will have severe effects on your health. In other instances, you may have a defective medical device inserted into your body, which may harm you. Examples of these include breast implants, pacemakers, IUDs, and heart stents.
The sad reality is that most pharmaceutical companies launch new drugs and medical devices without testing them efficiently and seeing their effects. This, therefore, makes them unsafe for public use, and you may end up injured as a result. If you find that you have defective medical devices or dangerous drugs that have hurt you, you will need to contact a New York attorney. This is where Cellino Law comes in. We have attorneys who handle defective medical device and dangerous drug cases, and we will work tirelessly to recover the compensation you deserve.
Our New York personal injury lawyers have represented many clients for years and have the experience needed to face these massive pharmaceutical companies on your behalf. If you or your loved one has been injured due to taking dangerous drugs and by defective medical devices, contact Cellino Law today. We will be there every step of the way to ensure that you get the compensation you deserve.
Defective Drug and Medical Device Lawsuits We Handle.
Here at Cellino law, we understand how daunting it can be to have an injury related to a defective drug or medical device. The effects can be frustrating and have severe consequences on your body, and in other cases, even death. This is why we are prepared and ready to face the negligent manufactures and ensure that they give you the compensation you deserve. Some of the lawsuits we handle include:
Belviq
There are numerous weight loss supplements that people take to help them lose weight. One of the most popular ones is Belviq. However, over the years, it has been noted to have dangerous side effects such as an increased risk of cancer. The FDA has recalled this drug, but you may find some pharmacies still stocking it. If you or your loved one was prescribed Belviq and developed cancer, contact us immediately. We will help you figure out the way forward and file a Belviq lawsuit.
Zantac
Zantac is a popular prescription drug that has been used for years to treat heartburn, acid reflux, peptic ulcers, and other related conditions. It debuted in 1981 and has become popular. However, testing was done in 2019 that showed the presence of NDMA, a carcinogen, which makes it dangerous for anyone taking it. In some medical studies, it has been found even to induce cancer in lab rats. This has caused major pharmacies to pull Zantac from the shelves. If you or your loved one has been diagnosed with cancer after taking Zantac, the attorneys at Cellino law will represent you to file a lawsuit.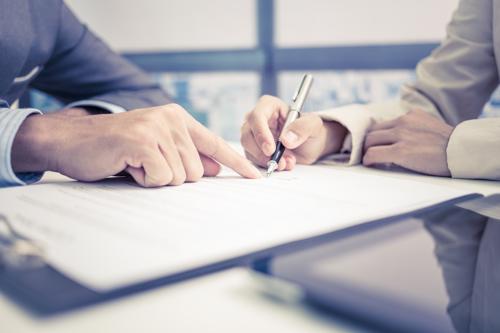 Talcum Powder
Over the years, thousands of women have come forward with claims of developing ovarian cancer after using products containing talcum powder. If you have used products such as Johnson'sJohnson's Baby Powder for at least four years and developed ovarian cancer, you have a right to seek compensation. Contact our attorneys for help with your Talcum Powder lawsuit.
Hernia Mesh
A hernia usually occurs when a part of an organ is pushed through the body cavity's wall when the muscles have a weak spot. It may also happen when the connective tissue of the abdominal wall allows the intestines to protrude. There are millions of hernia surgeries done every year in the United States. In many cases, a mesh is usually used to prevent the hernia recurrence and strengthen the tissue.
However, over the years, it has been noted that many polypropylene mesh products have caused severe complications. Some of these include 3DMax, Ethicon Physiomesh, Ethicon Proceed, and Sepramesh, to name a few. You may experience serious complications such as internal bleeding, chronic abdominal pain, perforation of organs, fluid buildup, and mesh migration, among others. Our lawyers are here to help people who have experienced these complications file a hernia mesh lawsuit.
Bladder Sling
If you have been diagnosed with stress urinary incontinence or pelvic organ prolapse, you will most probably be prescribed a bladder sling. Unfortunately, there have been people who have had complications with the usage of the bladder sling. Many people report that their pain has gotten worse after the procedure, which is not a good thing. Some have also experienced problems while urinating, internal organ injuries, and internal bleeding. If you have experienced any of these complications, Cellino law attorneys will help you get fair compensation through a bladder sling lawsuit.
Hip Replacements
Hip replacement surgeries have become quite popular over the years. However, complications do occur, and this may be due to a defective implant. These implants are usually made of a combination of ceramic, metal, and polyethylene. As of January 2013, the FDA warned manufacturers of metal-on-metal implants, and since then, they need to file applications to show the result of the clinical trials to prove that they are safe. However, some companies may bypass this process and not comply, leading to serious health complications for you. If you have experienced complications with one of these devices contact a lawyer to discuss your hip replacement lawsuit options.
3M Earplugs
During the U.S military deployment between 2003 and 2015, servicemen and servicewomen were given 3M combat arms earplugs. However, it was noted that these 3M Dual-Ended Combat Arms Earplugs were defective and were not performing as they should. If you are a serviceman or servicewoman that suffered hearing loss or tinnitus; as a result, you can contact us. We will help you file a 3M earplug lawsuit for financial compensation for the hearing damage and lost wages you have had as a result.
Who Can Be Held Liable For a Drug or Medical Device Injury?
Every case is different, and depending on the circumstances, the people liable in a medical device product liability lawsuit will include:
The Manufacturer
The Designer
The Testing Facility
A Doctor
A Hospital, Clinic, or Medical Facility
Damages You Can Receive in a Defective Drug/ Medical Device Lawsuit
Depending on the nature of the defective medical device/ drug claim in New York, you may get compensated in the following ways:
Lost Wages
You may find yourself unable to get back to work due to a defective medical drug or device. If you have suffered lost wages, you will be compensated for it.
Medical Bills
The party at fault should compensate for the cost of medical care. This includes the incurred medical bills and the anticipated future expenses of medical care.
Wrongful Death Damages
In some instances, you may find that the defective drug or device has fatal consequences. In these situations, the deceased's family will be eligible to recover wrongful death damages from the negligent party.
Pain and Suffering
Some of the complications you may get after taking a defective drug or using a defective medical device are pain and suffering due to the numerous surgeries. Here, you will get financial compensation for all the pain you have gone through.
How Long Do You Have to File a Lawsuit For a Drug or Medical Device Injury?
In the state of New York, the statute of limitations is three years for product liability lawsuits. Once you have discovered that you have been injured, you have three years to file a lawsuit. However, if you do not file a claim on time, you will not be compensated for your injuries and will be barred from filing a lawsuit.
How Can a Lawyer Help My Lawsuit?
Contacting a New York attorney that handles dangerous drugs and defective medical devices will help your case astoundingly. It would be best to have someone with a deep understanding of all the laws regarding defective drugs and medical devices in New York. This is why you need an attorney. They will do a free case review by evaluating the case's details to see the parties at fault and estimate how much compensation you should get. This information will help you decide if a lawsuit is the best decision for you.
Our attorneys will also consult with experts on medicine and pharmacology issues to help them come up with the best strategy for you. They will do their investigation into the cause of the injury to get the source of compensation.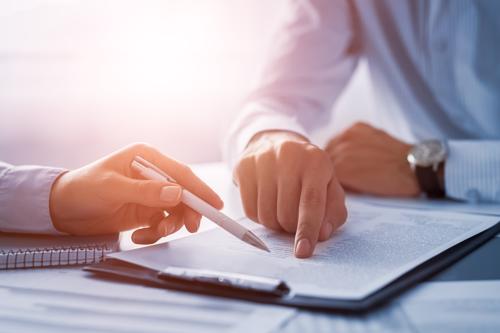 They will also document your past, current, and future damages related to the defective drug or medical device. This will be crucial in court as it will help you get fair compensation.
However, it is crucial to check for competitors. Please get to know how much experience and skill your lawyer has, as opposed to their competitors. This will help you choose an attorney that is skilled and highly experienced to handle your case.
How Much Will It Cost To Hire A Lawyer For A Defective Drug/Medical Device Lawsuit?
Most people are scared to hire a lawyer once they have suffered injuries due to a defective drug or medical device as they think it will be too expensive. However, this is far from the truth. To start with, the consultation is free; hence you will be able to have your issue heard, and the lawyer will inform you if you have a case or not.
Also, the lawyers work on a contingency basis, which means that you will not pay them anything unless they win the case. Once you win, you can then pay them a percentage from the final settlement. Amazing, right?
Contact Cellino Law Today
The experienced lawyers at Cellino law have represented numerous clients that have suffered health implications due to defective medical drugs and devices. We are highly experienced and skilled in handling your case. Our New York mass tort lawyers will hold the negligent manufacturers liable and other parties at fault. If a defective medical device or drug has harmed you or your loved one, we will help you get fair compensation. Contact us today at 800-555-5555 and let us advise you on your legal options and how to proceed.
Thank you for all your help. It has been a long journey. At last, the light at the end of the tunnel. Also, thank Tom for the help and work he put in.

Ron

My wife and I would like to take this opportunity to thank you for a fantastic job as our attorney. We could not have been more pleased with the work you and your team has done on this case. This past four years or so has been such a roller coaster for our family. We are very pleased and grateful with the result. We have made a good choice by choosing you. Thank you.

Dave

I highly recommend Cellino Law to anyone involved in a car crash. I worked with Michael Lovecchio, and had a wonderful experience given the circumstances. He was very attentive, and got the best possible outcome I could have wanted.

Susan

My experience during the time of negotiations was extremely positive. Josh Sandberg handled my lawsuit with the utmost integrity. He returned all my phone calls in a timely manner and answered all my questions. Josh made things less stressful. I would highly recommend Josh and the entire staff at Cellino Law.

Arthur

I can only say great things about my attorney Allan Silverstein. He is professional, he calls back right away, he keeps me informed, and makes me feel comfortable as this entire ordeal is stressful. I have total confidence in his ability to handle whatever comes his way. He is no nonsense and very good at his job. Thank you Allan... he is a true asset to the team!

Mrs Steward

Now that reality has set in, I want to thank you for all your work and assistance in obtaining my settlement for the pelvic mesh. This money will make my life so much easier in the future. Medicare just isn't sufficient. I know that I will have enough to live on. I truly appreciate of your efforts. Thank you!

Loraine