5 Tips To Avoid A Pedestrian Accident
April 21, 2023
Warmer weather is around the corner, which means more people will be outside walking, jogging, and playing.
Each year, pedestrian accidents involving a motor vehicle account for approximately 300 deaths, 15,000 injuries, and 3,000 hospital visits in New York State. It's important that both drivers and pedestrians alike obey traffic laws and pay attention while out and about. Here are 5 tips to keep in mind that can help you to avoid a potentially serious pedestrian accident.
Tips To Avoid A Pedestrian Accident
1. Avoid Distractions While Driving or Walking
Each year, distracted driving accounts for hundreds of thousands of car accidents nationwide. In 2019, over 3,100 fatalities occurred, and over 424,000 people were injured, as a result of distracted driving. However, that's not to say that distractions behind the wheel are the sole cause of these types of accidents involving pedestrians.
Both drivers and pedestrians should avoid distractions while driving or walking, respectively. For both groups, smartphone usage and conversations with another person continue to be some of the top causes of motor vehicle and pedestrian accidents. With distracted walking becoming an increased cause for concern, it's advisable that pedestrians do their best to limit their screen time while walking. In addition, if you are walking with another person, conversing on the phone, or otherwise multitasking, remember to stay aware of your surroundings.
2. Exercise Caution At Crosswalks and Intersections
Crosswalks are sections of a road, most often found at intersections and stops, specifically designated for pedestrians to safely cross. While one might think that crosswalks are inherently safe, that may not always be the case. Drivers and pedestrians alike can greatly reduce their risk of being involved in a collision by exercising caution when approaching a crosswalk or intersection.
Another good tip on how to avoid a pedestrian accident is that drivers should yield to pedestrians in crosswalks, but pedestrians also have a responsibility to obey traffic laws. If you are approaching an intersection as a pedestrian, wait until you have the "walk" signal to safely cross, even if there appear to be no vehicles approaching.
Drivers should also be aware of "jaywalkers" (people crossing either outside of a crosswalk or contrary to a traffic light telling them to wait), particularly in areas where pedestrians may choose to cross in the middle of the road instead of moving to the designated crossing area. If you are a driver who is involved in a collision with a jaywalker, you may still be considered at fault, or partially at fault, for the accident.
3. Make Yourself Visible
While a collision between a pedestrian and a vehicle can happen any time of day, the CDC reports that most fatal pedestrian accidents happen at night. Both drivers and pedestrians have a responsibility to ensure that they are visible to other parties on roadways and walkways.
If you are operating a motor vehicle, be sure that your headlights or daytime running lights are functioning properly and turned on before leaving, especially in inclement weather or evening hours.
If you are a pedestrian, be sure to wear bright colored clothing or reflectors if you are out and about at night, especially if you are traveling in areas that may not be well lit. If you are walking a pet, light-up or reflective collars can help ensure that your companion is visible to drivers.
4. Obey Posted Speed Limits and Traffic Signs
This one may seem obvious, but failing to obey posted speed limits and traffic signs puts yourself and others in danger. If you are speeding while driving, you decrease your time to perceive and respond to a hazard in the road. If a pedestrian enters the road, you may not see them until it's too late. And, at high speeds, even an instantaneous reaction may not be sufficient to halt a 4,000-pound vehicle in time.
For pedestrians, be sure to look both ways before you cross the street, even if you have the right of way. Be aware of any posted traffic signs like stop signs, yields or traffic lights that could affect the flow of traffic in the roadway. And stick to the designated crosswalks that aid drivers in detecting you while approaching the area.
5. Pay Attention To Off-Road Dangers
It's important to remember that pedestrian safety is not just limited to what happens on the road. In fact, many pedestrian accidents occur as a result of an off-road danger, such as a vehicle exiting a driveway or backing out of a parking spot.
While it's the driver's responsibility to ensure that the surrounding areas are clear before entering or exiting a business lot, parking space, or driveway, the pedestrian should also exercise caution as they may be in a driver's blind spot or obscured by something blocking them from the driver's view. And, of course, a driver may simply fail to pay attention, despite their obligation to do so.
What To Do If You're Involved In A Pedestrian Accident
Roadways can be a very dangerous environment for everyone, even more so if pedestrians and drivers don't exercise caution. If you've been involved in a pedestrian accident, it's important to stay calm and follow these steps.
Check Yourself For Injuries
The first thing you should do if you've been involved in an accident is check yourself for any visible injuries. If you are able to, check anyone else at the scene of the accident to see if they need immediate medical attention.
Call 911
Once you've assessed your injuries, call 911 to report the accident to the police. If there is anyone in need of immediate medical attention, request an ambulance to the scene as well.
Once the police arrive, they will be able to complete a police report which details the accident, including date and time, weather conditions, the parties involved, witness information, and a diagram of the accident. It's important to keep this document, as it will be a vital piece of information if you choose to file a claim for personal injury or property damage.
Get The Driver's Insurance Information
While you are at the scene of the accident, be sure to collect the driver's name and insurance information — even if they insist you don't need it or that they'll pay for your damages out of pocket.
If the driver did not stay at the scene of the accident, give the police any information you may have to help them identify the driver, e.g., the color, make and model of the car, as well as which direction they headed. Police may be able to assist in locating a hit-and-run driver. In any event, an attorney can help you assess your options if the driver cannot be located, including filing a claim with your own insurance, if applicable.
Collect Witness Contact Information & Take Photos
If there were witnesses to your accident, be sure to get their names and contact information, as you may need them to provide a statement at some point if you choose to pursue a claim against the driver.
Be sure to take any photographs that help depict the scene and accident. Pictures of your injuries, any damage to your property, damage to the vehicle, posted road signs, and the scene itself are all helpful pieces of evidence when pursuing a claim for compensation.
Seek Medical Attention
Even if you feel like you haven't suffered any injuries besides some bumps and bruises, it's still important to visit your doctor or urgent care for an evaluation. Oftentimes, people fail to appreciate more severe injuries immediately after an accident due to the rush of adrenaline and shock from the collision.
Over time, even minor injuries can become more severe or persistent, so having a medical record documenting diagnoses and treatments can become a key piece of evidence if you file a claim for personal injury.
Contact An Attorney
Before speaking to the insurance company about your accident, it's wise to seek the advice of a trusted legal professional in your area. If you've suffered injuries, a personal injury attorney will be able to evaluate your claim and offer advice on your best course of action in pursuing compensation.
Since almost all personal injury attorneys in New York State work on a contingency basis, there is no risk or cost associated with contacting an attorney for a case evaluation.
File An Insurance Claim
After conferring with an attorney, reach out to the at-fault driver's insurance company to open a claim. Do not offer any more information other than that you were a pedestrian who was struck by their insured driver on a specific date and time. Oversharing details of the accident can give the insurance company evidence to use against you. Oftentimes, the insurance agent will try to record a statement from you to hurt your claim or case.
If you decide to hire an attorney to assist you with your claim, let the insurance company know that you have legal representation. Your attorney will act as the point of contact for paperwork, evidence, and settlement negotiations from that point.
Injured In A Pedestrian Accident? Call Cellino Law
We hope our tips on how to avoid a pedestrian accident are helpful as we know that being involved in a pedestrian accident can drastically change your life. Injuries sustained after a collision with a motor vehicle can leave you with mounting medical bills and unexpected time away from work.
Taking on the insurance company on your own can add an additional layer of stress into the equation, as insurance companies will often deploy "defend, deny, and delay" tactics in an attempt to wear you down and persuade you to settle for less than you may deserve.
The attorneys at Cellino Law have extensive experience litigating cases involving pedestrian injuries. If you've been injured in a pedestrian accident involving a motor vehicle, let our knowledgeable and compassionate team of attorneys take on the insurance company so you can focus on your recovery. For a free case consultation, contact us at 800-555-5555.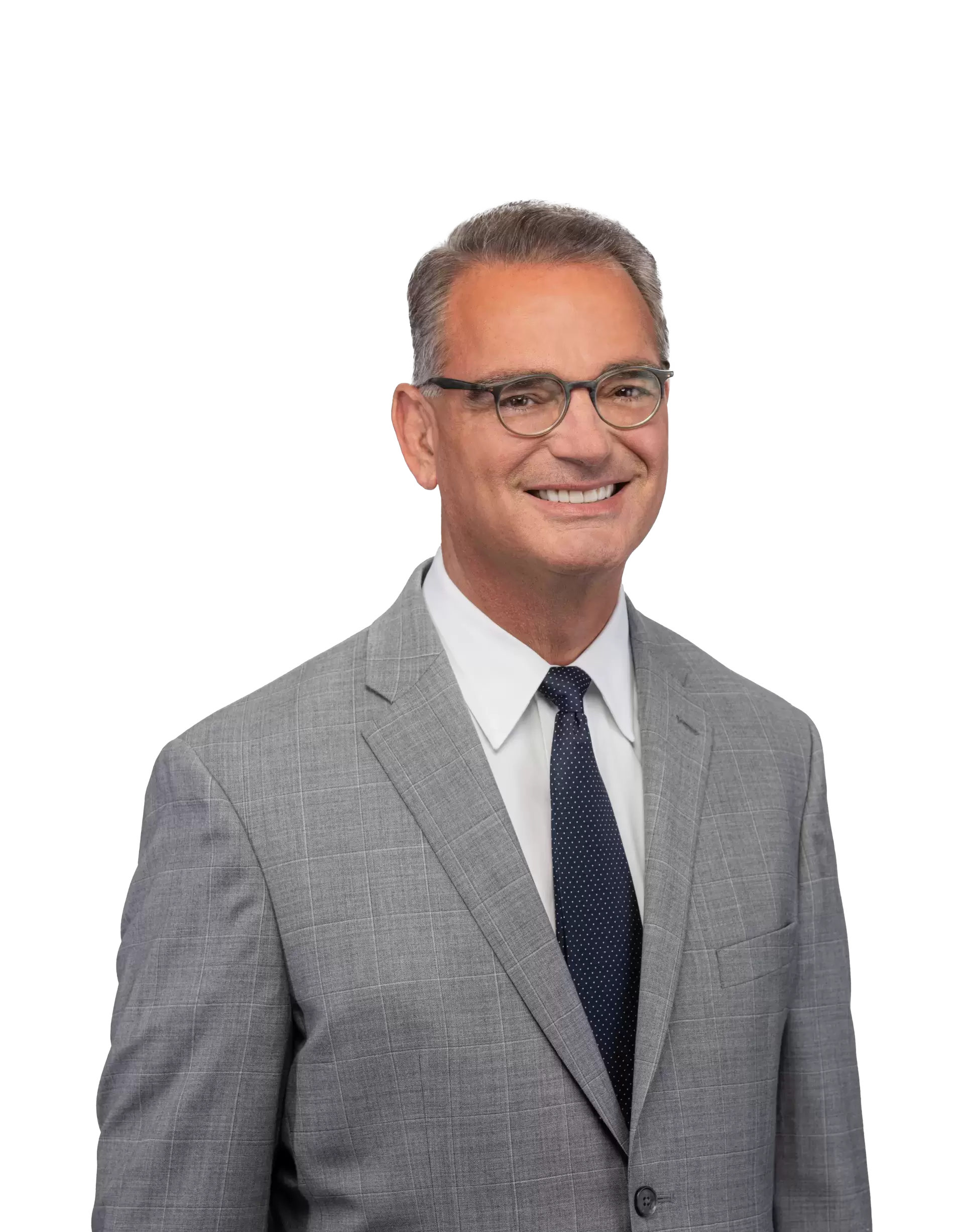 Content checked by the personal injury attorney Ross Cellino. As a family man and a trial attorney, I pride myself on winning cases and serving the community. With over 35 years of experience, I understand the function of a jury, how juries arrive at conclusions, and the role that the jury plays in administering justice. I know how to win cases. You can find us in Manhattan, Buffalo, Melville, Rochester, Brooklyn, The Bronx, Queens and other locations throughout New York.
This is to express our gratitude to you and your team in helping us and Stephanie navigate through the legal process following her car accident. We are very satisfied with the outcome and grateful for your hard work and attention to details. We fell confident that with this compensation, Stephanie will be able to move forward with her studies and her life with the ability to care for some of her health needs resulting from the injuries sustained following her car accident. Thank you very much and may God continue to bless your efforts.

Jose & Rose

Thank you for your help in settling the case of my father's accident. I could always count on you to answer my questions honestly and in terms I could understand. If all lawyers at Cellino Law are like you, I understand why they are an A-1 law firm.

Bedner

Thank you for all your help. It has been a long journey. At last, the light at the end of the tunnel. Also, thank Tom for the help and work he put in.

Ron

My wife and I would like to take this opportunity to thank you for a fantastic job as our attorney. We could not have been more pleased with the work you and your team has done on this case. This past four years or so has been such a roller coaster for our family. We are very pleased and grateful with the result. We have made a good choice by choosing you. Thank you.

Dave

We want to send a big "Thank you" from the both of us. We know you both fought for us and did a great job with our case. You did it in a timely manner and we appreciate it.

Kerrijo & Jerry

Cellino Law is an amazing firm with a great team. I worked with Greg Pajak and his assistant, Tracey Falconer. I cannot express enough how dedicated they are. The personal attention I received was excellent; they were always available to help with questions and concerns and put me at ease in the unknown territory I found myself in. I highly recommend them to anyone needing representation. A huge thank you to them for all they accomplished for me!

Liane