Can I Sue My Employer For Negligence If I'm Injured On The Job?
March 31, 2023
No one wants to think it could happen to them, but a workplace injury can occur in almost any environment – from a construction site to an office environment. Whether you were injured by faulty equipment or as a result of a slippery floor, your employer should have workers' compensation insurance to help pay for injuries sustained while on the job.
Injured workers are eligible to file a workers' compensation claim to receive benefits, but can an employee also sue their employer outright for negligence? Typically, no – but exceptions do exist.
What Is The Exclusive Remedy Rule?
According to New York State's Workers' Compensation Law, workers' compensation benefits are the "exclusive remedy," or the only available recourse, for workplace accidents or injuries. The relevant provision of the Workers' Compensation Law states that an employee who receives workers' compensation benefits for a work-related injury cannot also sue his or her employer or co-employee for that injury.
This provision serves as a compromise, so to speak, between the employer and its injured employee. The employee will be compensated for medical expenses and partial loss of wages without having to prove negligence on their employer's behalf, and the employer, in turn, will not have to worry about injury-related lawsuits.
What Exceptions Are There To The Exclusive Remedy Rule?
There are a few exceptions to the Exclusive Remedy Rule that would allow for an injured employee to file a lawsuit against their employer. These instances may include:
The employer does not have proper workers' compensation insurance, as required by the State of New York
The employer caused injury through an intentional act
The employee works for an employer that is not legally required to carry workers' compensation insurance by the State of New York
If your injury falls into one of these categories, you will be eligible to file a lawsuit against your employer directly for medical expenses, lost wages, and/or wrongful death. However, this is not an exhaustive list. It is important to work with an attorney to evaluate whether you have a claim against your employer despite the workers' compensation exclusivity rule.
In addition, whether a worker constitutes an "employee" under the Workers' Compensation Law is not always a straight answer. The New York State Workers' Compensation Board provides some illustrative examples of workers who are not actually "employees" subject to the exclusivity.
Can You Sue A Third Party For Workplace Injuries?
In some instances, a third party may also be liable for a workplace injury. Where an employer is not the sole party responsible for a worker's injuries, the employee may bring forth a third-party liability claim in an attempt to collect damages. This provides a fair opportunity to the injured party to hold the third party accountable. Like any other lawsuit, the injured worker will have to demonstrate that the third party acted negligently in some way, resulting in the worker's injury.
Types Of Third-Party Injuries That Can Result In Third-Party Liability Claim
Workplace injuries can occur for many different reasons, regardless of whether you work in the field, in a warehouse, or in an office. Some examples of accidents that can result in a third-party liability claim can include:
Injuries resulting from a car accident if you were driving a company vehicle while on-the-clock
A defective piece of equipment breaking or malfunctioning, resulting in an injury
A property owner providing inadequate or poor quality tools for laborers to use while on their property, resulting in injuries from use
An animal attack while on the job
Slip and fall, trip and fall, or any other type of accident that occurs on someone else's property while on the job
Intentional injuries caused by your employer or co-workers
Damages For Third-Party Workplace Injuries
By filing a third-party liability lawsuit, you may be entitled to more compensation than if you had filed only a workers' compensation claim; workers' compensation benefits are limited and will only repay an injured party a portion of his or her lost wages.
A third-party liability claim can provide compensation for economic and non-economic damages if the injured party fulfills all criteria necessary to file a claim against said third-party. Some examples of compensation/damages you can receive through a third-party claim include:
Past and future medical bills, as they relate to the accident injuries
Past and future lost wages and benefits
Pain and physical suffering
Emotional anguish or distress
Long-term nursing or other medical care
Decreased quality of life
Disabilities and permanent impairments
If you believe that you may have a third-party liability claim for your workplace injury, contact a trusted workplace accident lawyer. Your attorney will be able to review your case and advise you of any legal recourse you can take.
Can You File A Third-Party Liability Claim If You're Collecting Workers' Compensation Benefits?
If you were injured on the job, and both your employer and a third party are each partially responsible for your injuries, you are in fact eligible to collect workers' compensation benefits from your employer's insurance policy while filing a separate claim for injuries against the third party.
Again, while you are not required to prove negligence when collecting workers' compensation insurance benefits, it is necessary to do so when filing a claim against a third party. An experienced workplace injury attorney – alongside your workers' compensation attorney – will work to prove negligence on behalf of the third party by conducting an investigation, speaking to witnesses, and examining all of your medical records. This will permit you to both recover workers' compensation based on your employer's negligence and pursue a separate personal injury claim or lawsuit based on the third party's negligence.
Injured In A Workplace Accident? Call Cellino Law
If you were injured in a workplace accident and you believe that a third party's negligence played a role, don't wait to contact an experienced attorney. Third-party lawsuits can be extremely complex and overwhelming without the help of an attorney.
The workplace injury attorneys at Cellino Law are familiar with the complexities and issues that can arise when filing a third-party claim concurrent with your existing workers' compensation claim. Our team of attorneys will work with you and any workers' compensation attorney you have retained to ensure that you can recover the compensation you deserve for your injuries.
For a free case consultation, contact our offices at 800-555-5555.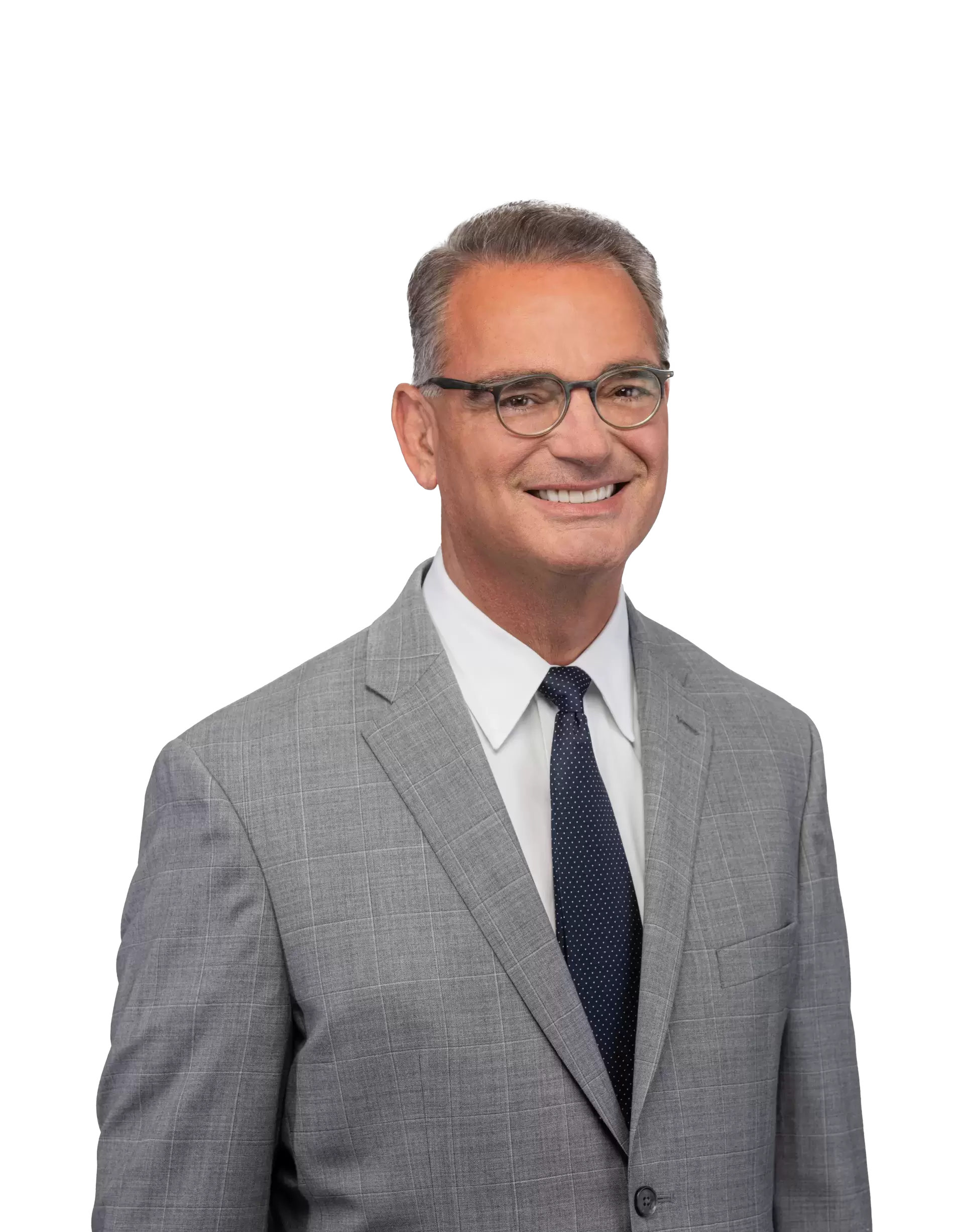 Content checked by the personal injury attorney Ross Cellino. As a family man and a trial attorney, I pride myself on winning cases and serving the community. With over 35 years of experience, I understand the function of a jury, how juries arrive at conclusions, and the role that the jury plays in administering justice. I know how to win cases. You can find us in Manhattan, Buffalo, Melville, Rochester, Brooklyn, The Bronx, Queens and other locations throughout New York.
I highly recommend Cellino Law to anyone involved in a car crash. I worked with Michael Lovecchio, and had a wonderful experience given the circumstances. He was very attentive, and got the best possible outcome I could have wanted.

Susan

Choosing the right attorney to represent you after an accident can make all the difference. This is no cliche. I recently experienced these words to live by first hand. After a tractor trailer rear ended me at high speed in 2017 I retained Allan Silverstein to handle my case. I quickly realized that bringing a lawsuit rapidly snowballs into a mountain of details that can make or break your results. Documents, case histories, doctor visits, bills, and lots of phone calls all need to be accurately kept track of if a successful outcome it to be attained. To complicate matters I reside in New York and the incident took place in New Jersey. Luckily, Allan was licensed in multiple states. I was fortunate to find Allan to handle this matter from the New York area. Armed with an accurate account of the facts Allan went to work on the difficult job of negotiating with the defending insurance company as well as my no fault carrier in order to obtain the best possible outcome for my set of circumstances. In a lawsuit communication is key and and events can be of a timely nature. Allan never failed to return my calls - usually the same day! He fought skillfully and respectfully to get me the best possible settlement. He is easy to deal with and a likeable down to earth guy. He always listened with compassion and respect to my issues. He guided me with objective understanding as well as a realistic analysis of the merits of my case. When we finally settled Allan got me a fair agreement beyond my expectations and negotiated with my doctors to make sure all my bills were paid. It was a great experience having Allan represent me. Quality work in any aspect of life is hard to find. Quality is what I got with Allan Silverstein. I highly recommend him if you find yourself in need of a personal injury attorney.

Theodore

Cellino Law was a great company to work with. From the beginning they came out and met with my uncle and myself and assured us that everything would be taken care of from beginning to end our lawyer state and constant contact with us to make sure that everything would go smoothly and it did. I would definitely recommend anybody to go to Cellino Law for whatever help they need. And specifically please ask for the lawyer that we had Mr. Alan Silverstein. He was amazing and his staff was always attentive. Please go with them for your next law needs.

Eshaunda

My wife and I would like to take this opportunity to thank you for a fantastic job as our attorney. We could not have been more pleased with the work you and your team has done on this case. This past four years or so has been such a roller coaster for our family. We are very pleased and grateful with the result. We have made a good choice by choosing you. Thank you.

Dave

I really appreciated your determination and efforts on handling my case. You have done an outstanding job, and I am very satisfied with the outcome of the settlement. Thank you so so much John.

Amparo

Now that reality has set in, I want to thank you for all your work and assistance in obtaining my settlement for the pelvic mesh. This money will make my life so much easier in the future. Medicare just isn't sufficient. I know that I will have enough to live on. I truly appreciate of your efforts. Thank you!

Loraine