Will The Trucking Company Be Liable If Their Driver Causes a Truck Accident?
March 31, 2023
Accidents involving commercial vehicles like
trains
, cargo ships, or trucks are often the most dangerous and costly types of collisions that a driver can be involved in. With the weight and force of a fully loaded semi-truck, the results of these accidents can cause serious damage to your property and catastrophic, or even fatal, injuries.
If you're in an accident with a commercial semi-truck, you'll likely need to file an insurance claim to help recover damages. But, who's liable for your accident–the truck driver, or the trucking company?
When Truck Drivers Are Liable For Damages From A Truck Accident
As the party who was involved in the accident and in control of the truck at the time of the collision, the driver of the truck may be held liable for your injuries. That said, if the driver was acting within the scope of his or her employment then, oftentimes, the employer (e.g., the trucking company) will be held responsible for the driver's actions. Your personal injury attorney will help you evaluate the respective liability of all involved parties, including where an employer/employee relationship exists.
However, there are situations in which the truck driver is more likely to be held personally liable for an accident they caused while operating a commercial vehicle:
The driver is an independent contractor who was required to carry his or her own insurance.
The driver was making deliberate and negligent choices like speeding, driving under the influence, or acting carelessly while operating the vehicle.
The driver was not "on the clock" and was instead using the truck for personal reasons.
When Trucking Companies Are Liable For Damages From A Truck Accident
Commercial trucking companies are obligated to comply with state and federal laws regarding maintenance, operation, hiring procedures, and training of qualified employees. If the trucking company fails to comply with any of these laws and an accident occurs, they can be held liable if the employee who caused the accident was on the clock. Also relevant are the trucking company's own safety guidelines and procedures; a company's failure to adhere to such safety measures can reflect its negligence in causing an accident.
Poor Truck Maintenance
The trucking company should maintain its vehicles and equipment to avoid any danger to its employees or any third party. The Federal Motor Carrier Safety Administration (FMCSA) provides various guidelines. For example, trucking companies are required to perform routine inspections on their fleet to ensure that their trucks are in roadworthy condition.
If a trucking company fails to comply with these regulations, they can potentially put their drivers and other motorists on the road in danger. If an accident occurs due to a preventable mechanical issue, the trucking company can be held liable for any resulting damages.
Unqualified Drivers Behind The Wheel
Trucking companies have an obligation to hire qualified and safe drivers to operate their vehicles. Any trucking company that fails to hire a driver with the correct certifications or licenses opens itself up to liability for damages in the event the unqualified driver causes a collision or other accident.
Some examples of negligent hiring practices can include:
Hiring a driver without the required licenses to operate a truck
Failing to conduct a background check on the driver
Allowing a driver with negative marks on their driving record to operate the truck
In addition to hiring properly credentialed drivers, trucking companies are required to train their drivers, where necessary, to ensure that their trucks are operated safely. Depending on the trucking company's services, various training may be required. It is up to the trucking company to ensure that their practices do not endanger others.
Failure To Follow Federal Hours Of Service (HOS) Regulations
The FMCSA has also implemented regulations as to how many hours a truck driver can operate a truck without rest each day and week. These Hours of Service (HOS) regulations dictate how long cargo-bearing and passenger-carrying vehicles can be driven and the mandatory amount of rest the driver needs before continuing to operate the vehicle.
While it is necessary for trucking companies to enforce these rules, some companies will find ways to circumvent these regulations, putting fatigued drivers on the road over their allotted drive time. Tired and fatigued drivers may be encouraged to drive despite FMCSA regulations, or even offered increased pay, so that a trucking company can meet its deadlines. Any trucking company that fails to comply with HOS regulations can be liable in the event of an accident as a result of that failure.
Poorly Loaded or Uneven Cargo
Believe it or not, loading cargo onto a truck or flatbed requires special consideration. Each trailer must meet specific weight and balance requirements as set forth by the FMCSA. These requirements ensure that cargo does not shift while in transport.
If a trucking company fails to properly train their employees on how to load cargo, or if an employee acts negligently while loading cargo, accidents can occur. If cargo shifts during transport, it can cause a rollover or jackknife accident. If this occurs, and poorly loaded cargo can be identified as the cause, the trucking company can be held liable for the accident.
When Other Parties Are Liable For Damages From A Truck Accident
In addition to truck drivers and trucking companies, there are various other parties who may be responsible for an accident. For example, depending on the circumstances of the accident, potential at-fault parties could include:
Companies that worked with the trucking company, e.g., any company responsible for loading the truck
The manufacturer of the truck or its parts
Any party that performed maintenance on the truck or certified its compliance with any safety requirements
A municipality where the road conditions contributed to the accident
Every case is unique and should be evaluated by an attorney to ensure that all liable parties (and their insurance) are included in any claim.


What To Do If You've Been Involved In An Accident With A Commercial Truck

If you've been involved in an accident with a semi-truck in which the truck driver was at-fault or partially at-fault, it's crucial to follow these steps in order to protect your rights and ensure you receive maximum compensation for your damages.

Call The Police

Check on yourself and any other passengers in your vehicle before calling 911 to the scene of the accident. If anyone in your car has sustained injuries, request police and an ambulance to the scene of the accident.

Once the police report to the scene of the accident, request a formal police report. The police will take a detailed record of the accident, including driver statements, a diagram of the accident, and any other details that are available to them.

Seek Medical Attention

Even if you and your passengers have seemingly minor injuries after the accident, it's crucial to seek medical attention. First, injuries can worsen over time as adrenaline from the accident wears off. Prompt medical attention will provide your best chance of making a full recovery. Second, early medical records are an integral part of your insurance claim. Indeed, having a paper trail of all medical treatments and examinations after the accident can only strengthen your claim.

Gather Information

If your injuries do not require immediate emergency medical treatment, take photos and videos of the accident scene. This includes the weather and road conditions, the position of the vehicles involved, any damage to your car, any injuries to you or your passengers, and anything else relevant to the accident.

When you speak to the other driver, be sure to obtain their name, driver's license information, insurance information, license plate number, and their DOT number located on the truck's driver-side door. After speaking to the driver, collect any contact information from witnesses to the accident, as you may need their statements when filing a claim.

Contact A Truck Accident Attorney

Before speaking to the truck driver's insurance company, you should enlist the advice of a trusted legal professional. Almost all truck accident attorneys in New York offer free initial consultations to injury victims, so speaking to an attorney about your legal options is 100% risk free.

Working with an attorney can help you to recover more than if you were to take on the insurance company alone, as your attorney will have a firm understanding of insurance law and the rights you hold as a personal injury victim.

Notify The Insurance Company

Typically, if you've hired an attorney to represent you, your attorney will act as your representative in communicating and negotiating with the insurance company. Your attorney will serve as a vital advocate for you, as the trucking company's insurance provider will likely try to minimize your damages in an attempt to settle for less than you're entitled to. If your attorney cannot reach a fair settlement with the insurance company, they may recommend that your case go to trial.

Injured In A Truck Accident? Contact Cellino Law

If you've been injured in an accident involving any commercial truck, don't wait to contact a personal injury attorney. Truck accidents can be notoriously complex cases to handle on your own, as there may be discrepancies in determining whether or not the individual or the trucking company is liable for your damages.

The attorneys at Cellino Law have the experience and knowledge to help you recover the maximum amount of compensation you're entitled to after a truck accident. For a risk-free consultation with a member of our legal team, contact us at 800-555-5555.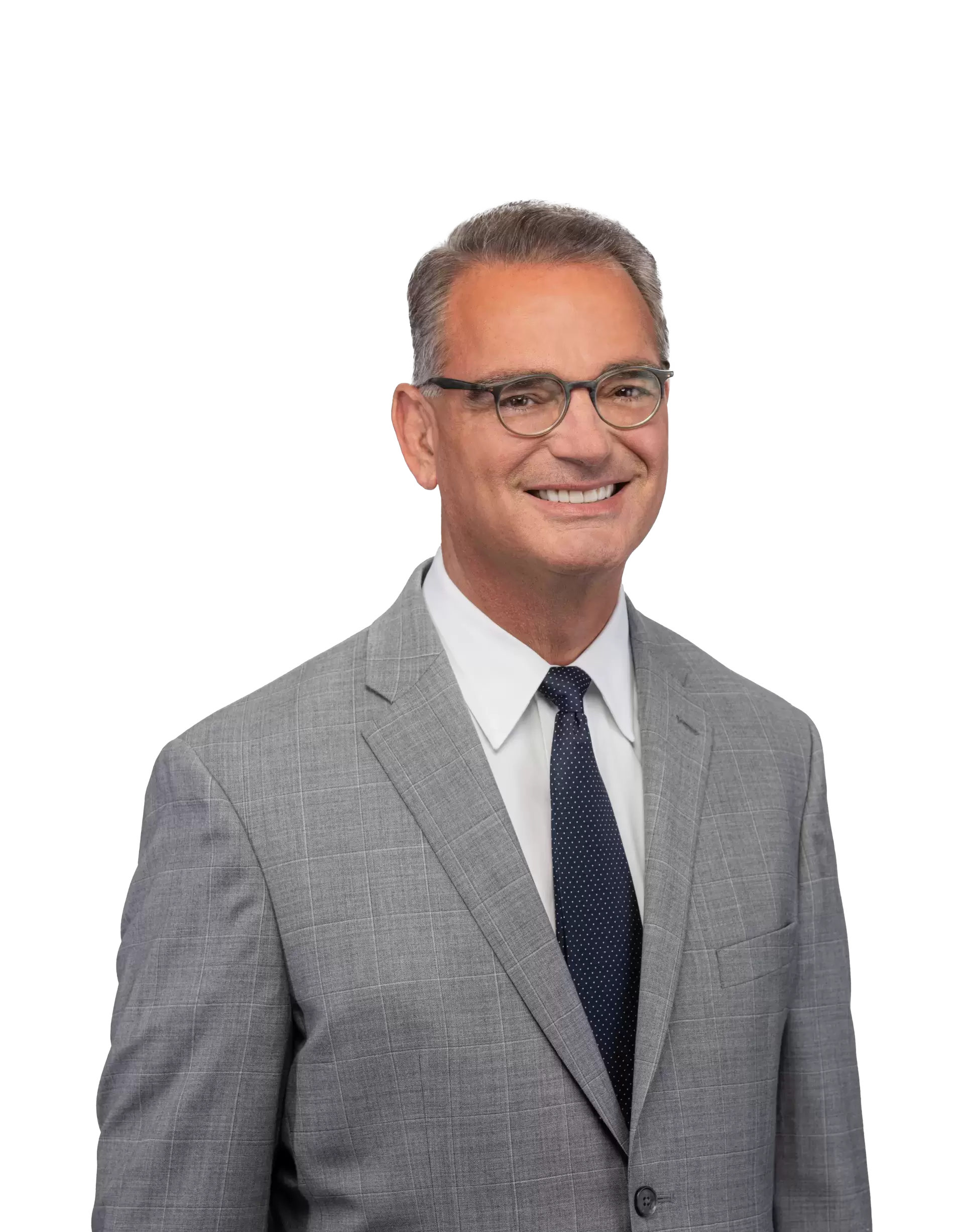 Content checked by the personal injury attorney Ross Cellino. As a family man and a trial attorney, I pride myself on winning cases and serving the community. With over 35 years of experience, I understand the function of a jury, how juries arrive at conclusions, and the role that the jury plays in administering justice. I know how to win cases. You can find us in Manhattan, Buffalo, Melville, Rochester, Brooklyn, The Bronx, Queens and other locations throughout New York.
This letter is to thank Ms. Diane D'Andrea, assistant to Mr. George Gridelli, Attny for all the hard work, dedication, and attentiveness she showed during the representation of my case. She was always cheerful and ready to help in whatever way she could. All messages left for Mr. Gridelli were always relayed and Mr. Gridelli always promptly returned our calls. She was a very competent assistant. Cellino Law has proven to be a model of what legal representation should be. Throughout the 6 ½ years of this case, I have heard many horror stories from people with "bad lawyer stories." We consider ourselves to be very lucky to have chosen Cellino Law and will always recommend you to those looking for good, honest representation with a personal touch.

Joseph

I can only say great things about my attorney Allan Silverstein. He is professional, he calls back right away, he keeps me informed, and makes me feel comfortable as this entire ordeal is stressful. I have total confidence in his ability to handle whatever comes his way. He is no nonsense and very good at his job. Thank you Allan... he is a true asset to the team!

Mrs Steward

Now that reality has set in, I want to thank you for all your work and assistance in obtaining my settlement for the pelvic mesh. This money will make my life so much easier in the future. Medicare just isn't sufficient. I know that I will have enough to live on. I truly appreciate of your efforts. Thank you!

Loraine

I just want to let you know that I did receive my settlement check. More importantly, I want to thank you again for all you did for both me and my family. I could not be more pleased with my experience at Cellino Law. From the moment I first spoke with you I felt comfortable - you took a sincere interest in my case, clearly explained the process and effected a quick settlement. From this day forward, when someone asks if I can recommend a good lawyer I will, without hesitation, say "Cellino Law". Thanks again.

Walter

My experience during the time of negotiations was extremely positive. Josh Sandberg handled my lawsuit with the utmost integrity. He returned all my phone calls in a timely manner and answered all my questions. Josh made things less stressful. I would highly recommend Josh and the entire staff at Cellino Law.

Arthur

I highly recommend Cellino Law to anyone involved in a car crash. I worked with Michael Lovecchio, and had a wonderful experience given the circumstances. He was very attentive, and got the best possible outcome I could have wanted.

Susan