Most motorists are keenly aware that when another driver causes an accident, there are valid grounds for pursuing compensation through a personal injury claim or even a lawsuit. Motor vehicle accidents come in many forms, though, so it might not be immediately obvious what your options are when you experience an unusual type of collision.
If you received an injury because a car backed up into your vehicle, for example, you need to know if you have the right to sue the other party for your damages. At Cellino Law, we represent injured individuals who experience a wide range of motor vehicle accidents and can help you understand the next steps to take if you sustain an injury from a car backing up.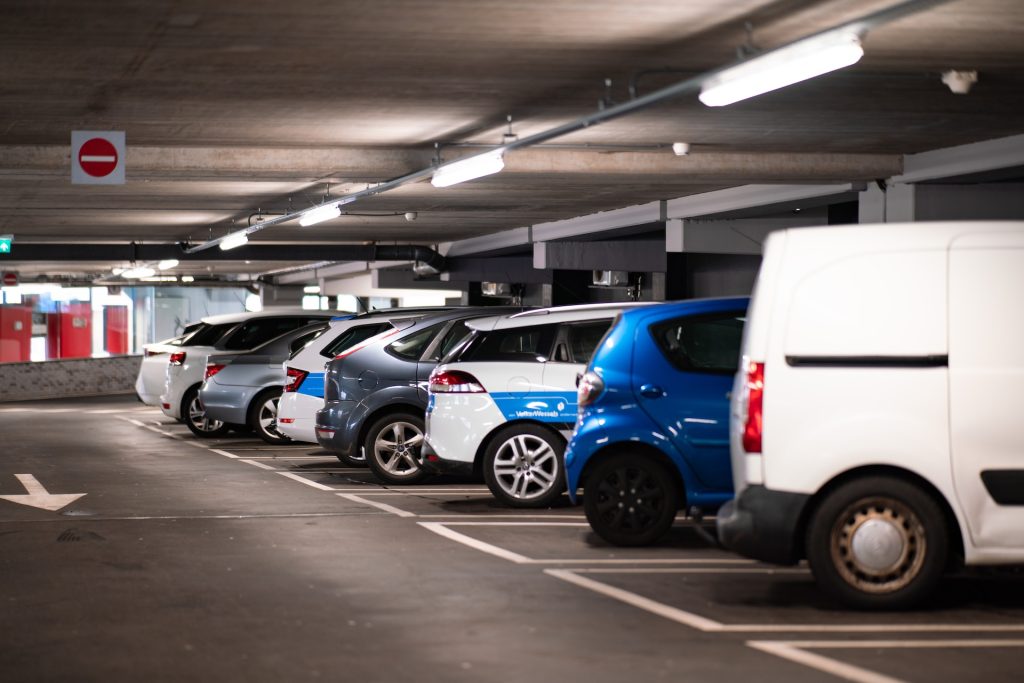 Determining Fault When a Car Backing Up Causes an Accident
Any claim or lawsuit starts with determining who is at fault for the accident. Your car accident lawyer can play a key role in proving that the other party is at fault by demonstrating that they violated your right of way or by gathering statements from witnesses or law enforcement officers who were present at the scene. Photographs or repair invoices that document the location and nature of the damage to your vehicle can also help in establishing fault.
It is also important to keep in mind the principle of comparative negligence as outlined by New York law. Comparative negligence refers to your right to receive compensation for damages sustained in a car accident even if you are partially at fault. In the event that a judge rules that you share some responsibility for an accident in which another car backed into you, such as if the two cars backed into one another, you can still receive a proportionate amount of compensation.
Common Scenarios When a Car Backing Up Causes an Accident
When you and your legal team are cooperating to determine who is at fault for your car accident, it is important to be able to describe the nature of the accident accurately. To that end, there are a number of common accident scenarios stemming from a car backing up which you can refer to:
A car backed out of a parking space into your parked car
A car backed out of a parking space into your moving car
A car backed out of a driveway
Both cars backed up at the same time
It is also possible to experience an accident when a car backs up on a roadway. This is relatively uncommon and illegal behavior, but it can happen if the car backs out of a parked position on the roadway shoulder, for example.
What To Do After a Car Accident
Accidents caused by a car backing up might be relatively minor, assuming that the at-fault driver was reversing slowly. Even so, even the most minor of car accidents can cause major damage and serious injury. It is important to follow the proper steps after any collision to ensure your well-being and to give yourself the best chance at securing full compensation.
After any type of car accident, you should immediately:
Call 911 and wait at the scene for police responders
Seek medical attention even if you do not notice symptoms of injury
Exchange information with the other driver and any available witnesses
Avoid admitting fault or accepting responsibility
Contact your auto insurance provider
You should begin the claims process with the at-fault party's insurance company, especially if you sustain an injury. You have the right to file a claim for compensation for any recoverable damages and medical expenses you incur due to another driver's negligence. If you want to pursue additional legal action by suing the other party and filing a lawsuit against them, though, there are other factors of which you should be aware.
New York's Serious Injury Threshold
In addition to filing a claim for compensation, you might also wonder if you can sue the other driver for causing your injury by backing up their car. However, the state of New York enforces a "serious injury threshold" that bars individuals from taking litigative action after a car accident unless the resulting injury is suitably severe. According to the law, an affected individual must have incurred a "basic economic loss" of more than $50,000, or has suffered a legally recognized "serious injury", to have a viable personal injury lawsuit arising out of a car accident.
Consulting with a licensed physician soon after your accident and maintaining thorough records of your medical visits is one way to understand and present the severity of your economic loss. Your personal injury lawyer can help you understand if you meet the serious injury threshold.
Choosing To Sue or Settle
While suing is not always an option due to New York's serious injury threshold, it also might not be the right choice even for those legally able to do so. There are a number of factors and circumstances to keep in mind when deciding if you should accept the insurance company's settlement offer.
Situations in which you might decide to sue rather than settle include:
If your medical bills or injury severity meet lawsuit thresholds
If the insurance company makes a lowball settlement offer
If the insurance company denies your claim outright
If you and your legal team agree that litigation can help you secure a more favorable settlement
On the other hand, courtroom litigation can be costly and time-consuming, which may cancel out the additional amount of compensation you might receive as opposed to settling. There is also never a guarantee that a judge will rule in favor of your case. It is important to carefully consider if the possible outcome is worth the effort and risk based on your own preferences.
The team at Cellino Law can advocate for the best possible outcome for your personal injury claim whether you decide to negotiate with the insurance company outside of court or if you choose to sue and take the matter to trial.
What a Personal Injury Attorney Can Do for You
There are unique circumstances to consider in an accident involving a car backing up. Navigating even the most straightforward collision cases can be complex and overwhelming for everyday drivers. The insurance company will also always have more experience than you, giving them an advantage both in and out of court. That is why having an experienced personal injury attorney can make all the difference when it comes to securing the compensation you deserve, especially if you decide to take your case to trial.
The personal injury attorneys at Cellino Law can help you by:
Carefully investigating the circumstances of your accident
Compiling and presenting evidence to strengthen your case
Negotiating with insurance providers on your behalf
Advocating for you in court if you decide to sue
The right personal injury attorney is ultimately someone who is a constant source of support, guidance and advocacy at every stage of the process both in and out of the courtroom. Our team can carry the burden for you so you can focus your effort on the important matter of recovery.
Contact Cellino Law Today for a Free Consultation
You have every right to sue another driver for backing into you if their negligence causes injury to you or damage to your property. Our personal injury attorneys at Cellino Law are eager to secure the best possible outcome for you in your personal injury claim and can help you understand what results you might expect from courtroom litigation. Get a free consultation today by calling (800) 555-5555 or contact Cellino Law online so we can assist you right away.
I really appreciated your determination and efforts on handling my case. You have done an outstanding job, and I am very satisfied with the outcome of the settlement. Thank you so so much John.

Amparo

We want to send a big "Thank you" from the both of us. We know you both fought for us and did a great job with our case. You did it in a timely manner and we appreciate it.

Kerrijo & Jerry

Thank you for your help in settling the case of my father's accident. I could always count on you to answer my questions honestly and in terms I could understand. If all lawyers at Cellino Law are like you, I understand why they are an A-1 law firm.

Bedner

I am writing this letter to say how much I appreciate your services pertaining to my case. Your injury attorney took a hands-on approach and left me fully informed at all times as to where my case was going as well as how much ground we had to cover; leaving the final decisions in my hands but making sure that I knew all of the risks involved in the choices. I have dealt with a few law firms in my life on various different cases and this is the first time that I never had to call and/or track down my lawyer… because of this, I have and will continue to recommend Cellino Law to my friends and associates.

Denise

Joe and I just wanted to send you this note thanking you for the professional way you handled our lawsuit. Your kindness was extremely appreciated in a very difficult time. When we found out the people that caused the accident had no insurance, we thought our chances of receiving any settlement was nonexistent. Once we met with you and released you were able to help us our minds were put at ease. Your aggressive manner of handling the case exceeded our expectations. Please feel free to use us as a reference. Thank you so much and best wishes,

Danielle and Joe

Now that reality has set in, I want to thank you for all your work and assistance in obtaining my settlement for the pelvic mesh. This money will make my life so much easier in the future. Medicare just isn't sufficient. I know that I will have enough to live on. I truly appreciate of your efforts. Thank you!

Loraine