What You Need to Know About Bike Helmet Law in New York
May 9, 2023
Riding a bicycle can be a great alternative to motor vehicle transportation—helping to keep you physically active, saving gas money, and reducing pollution all while allowing you to get from point A to point B in a reasonable amount of time.
However, failure to abide by New York's traffic and helmet laws can lead to serious accidents and injuries. If you're a bicyclist, it's important to understand New York's bike helmet laws and how wearing a helmet can protect you from serious injury.
Bicycle Safety And Helmets
According to the CDC, in the United States, nearly 1,000 cyclists die, and over 130,000 are injured every year in accidents involving bicycles on the road. Although bicyclists account for only 1% of travelers in the United States, they account for 2% of all fatalities in motor vehicle accidents.
Although bicycle helmet laws are set in place to help protect cyclists from potentially fatal injuries, less than half of cyclists on the roads wear helmets. To reduce the risk of fatal outcomes and severe head injuries, the National Highway Traffic Safety Administration states that everyone, regardless of age or cycling experience, should wear a helmet.
Traumatic Brain Injuries In Relation To Bicycle Accidents
Traumatic brain injuries (TBIs) are injuries to the brain caused by direct trauma. They are the most common cause of death and serious disability after bicycle accidents. In fact, head injuries are involved in about 60% of bicycle-accident-related deaths and 30% of bicycle-related emergency room visits, according to the CDC.
What Is A Traumatic Brain Injury?
A traumatic brain injury (TBI) occurs when an external force causes damage to the brain. This can happen as a result of a blow, jolt, or penetration to the head. TBIs can range from mild to severe and can have a wide variety of physical, cognitive, and emotional symptoms, including but not limited to:
Dizziness

Recurring headaches

Nausea and vomiting

Loss of coordination

Disrupted sleep patterns or difficulty sleeping

Depression

Mood swings

Problems with concentration
Seeking a medical evaluation after any impact on the head is highly recommended, particularly because minor head injuries can worsen over time, resulting in semi-permanent or permanent disability.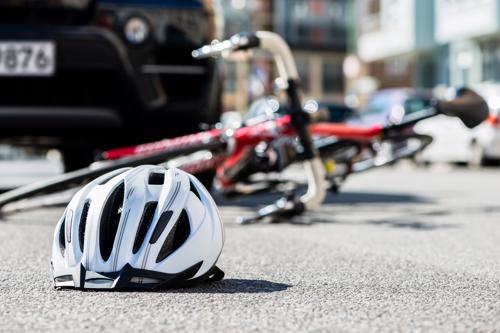 Types Of Traumatic Brain Injuries From Bicycle Accidents
Bicycle accidents can result in a range of TBIs, depending on the force and impact at which the cyclist was hit. Below are some of the most common types of TBIs that can result from bicycle accidents.
Concussions
Concussions are typically mild TBIs, although they can be severe and result in long-term side effects. Symptoms of a concussion may include headaches, mood swings, dizziness, and memory issues.
Skull Fractures
Skull fractures occur when part of the cranial bone breaks. There are 4 types of skull fractures that can occur: linear, depressed, diastatic and basilar. A skull fracture is not always visible to the eye and will likely require immediate medical attention from a professional. Symptoms can include bleeding from the ears and swelling or warmth at the site of impact.
Brain Contusions
A brain contusion is a bruise on the brain itself, resulting from blunt force trauma to the head. This is caused by inflammation after the brain hits the inside of the skull and can range from mild to severe, sometimes requiring surgery. Symptoms can include confusion, vomiting, sleepiness/drowsiness, and seizures.
Intracranial Hemorrhage
Intracranial or cerebral hemorrhage is caused when the blood vessels in the cranium break, causing a lapse in oxygen circulation. Without adequate oxygen flow, an intracranial hemorrhage can cause a person to have a stroke.
Epidural Hematoma
An epidural hematoma is bleeding that occurs between the skull and the dura mater (the layer of tissue that protects the brain and spinal cord). This type of injury primarily affects children 2 years and younger, as the child's brain is not yet fully developed, and the dura mater is still very close to the skull. When this occurs, the child has an increased chance of experiencing intracranial pressure.
Every person and accident is unique, and it is not always possible to identify symptoms and related injuries. Seeking medical attention after a bicycle accident is crucial, but taking steps to avoid injury in the first place could prove lifesaving. It's been shown that wearing a helmet while riding a bicycle can decrease the risk of head injuries and TBIs by 63% to 88% for bicyclists of all ages.
New York's Bicycle Helmet Laws
In New York State, everyone under the age of 14 is legally required to wear a bicycle helmet when operating a bicycle or riding as a passenger. These helmets should be safety-certified. Any child who is between the ages of 1 and 4 must wear a certified bicycle helmet while riding in a secured child safety seat. Failure to abide by the NYS bicycle law for children could result in a $50 fine to the parent.
Although there are no state laws that require anyone over the age of 14 to wear helmets legally, some counties have passed laws that require anyone riding a bicycle within county limits to wear a helmet. It is important to investigate your town ordinances or municipal regulations to ensure your compliance when riding a bicycle. Even if you do not reside somewhere that requires adults to wear helmets, you should consider availing yourself of their protection.
How To Select A Bicycle Helmet
When shopping for a bicycle helmet for you or your child, keep these considerations in mind:
Look for a certification label from the

U.S. Consumer Product Safety Commission

(CPSC)

The helmet should fit snugly, be level, and be stable on your head. It should cover most of your forehead.

After you put on the helmet and before you adjust the chin strap, shake your head to see if the helmet shifts from side to side. If it does, you may need a smaller helmet.
Contact A Bicycle Accident Attorney
If you were involved in a bicycle accident, you may be entitled to compensation for your injuries. Since New York is a comparative negligence state, you may be able to recover damages even if you are partially at fault for your accident.
Any accident that results in injury, such as trauma to the head, specifically in the case of bicycle accidents, may require the assistance of a skilled bicycle accident lawyer to recover damages from the insurance company. The team of attorneys at Cellino Law has over 60 years of combined experience working with bicycle accident victims to recover the compensation they deserve.
For a free case consultation, contact Cellino Law at 800-555-5555.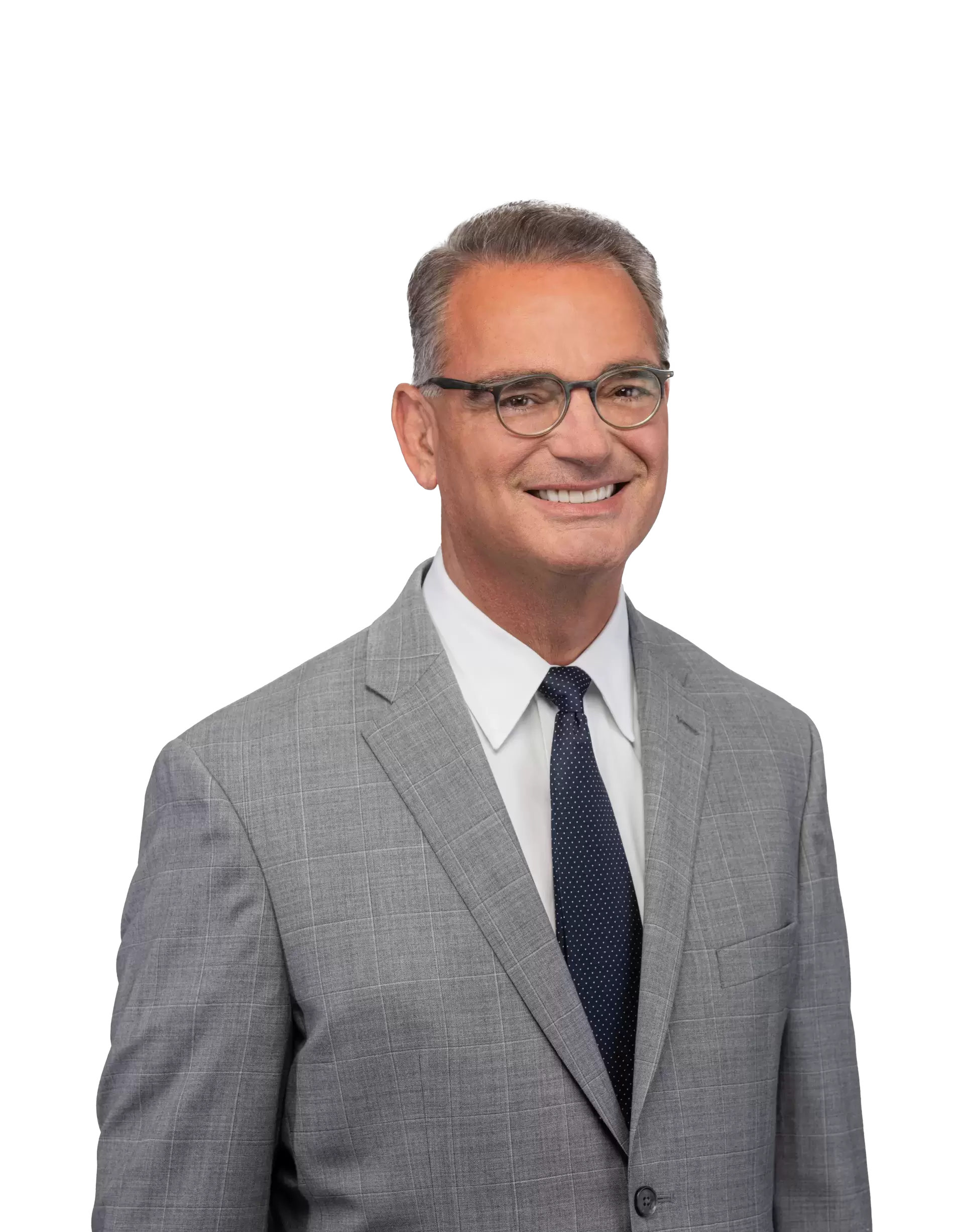 Content checked by the personal injury attorney Ross Cellino. As a family man and a trial attorney, I pride myself on winning cases and serving the community. With over 35 years of experience, I understand the function of a jury, how juries arrive at conclusions, and the role that the jury plays in administering justice. I know how to win cases. You can find us in Manhattan, Buffalo, Melville, Rochester, Brooklyn, The Bronx, Queens and other locations throughout New York.
We'd like to thank you for all the assistance and time you spent on our case. Your professionalism and honesty will always be appreciated. The staff was always courteous and we were always impressed with your accountability. Your passion and dedication will never be forgotten, nor will you.

Sarah

I really appreciated your determination and efforts on handling my case. You have done an outstanding job, and I am very satisfied with the outcome of the settlement. Thank you so so much John.

Amparo

Cellino Law is an amazing firm with a great team. I worked with Greg Pajak and his assistant, Tracey Falconer. I cannot express enough how dedicated they are. The personal attention I received was excellent; they were always available to help with questions and concerns and put me at ease in the unknown territory I found myself in. I highly recommend them to anyone needing representation. A huge thank you to them for all they accomplished for me!

Liane

Choosing the right attorney to represent you after an accident can make all the difference. This is no cliche. I recently experienced these words to live by first hand. After a tractor trailer rear ended me at high speed in 2017 I retained Allan Silverstein to handle my case. I quickly realized that bringing a lawsuit rapidly snowballs into a mountain of details that can make or break your results. Documents, case histories, doctor visits, bills, and lots of phone calls all need to be accurately kept track of if a successful outcome it to be attained. To complicate matters I reside in New York and the incident took place in New Jersey. Luckily, Allan was licensed in multiple states. I was fortunate to find Allan to handle this matter from the New York area. Armed with an accurate account of the facts Allan went to work on the difficult job of negotiating with the defending insurance company as well as my no fault carrier in order to obtain the best possible outcome for my set of circumstances. In a lawsuit communication is key and and events can be of a timely nature. Allan never failed to return my calls - usually the same day! He fought skillfully and respectfully to get me the best possible settlement. He is easy to deal with and a likeable down to earth guy. He always listened with compassion and respect to my issues. He guided me with objective understanding as well as a realistic analysis of the merits of my case. When we finally settled Allan got me a fair agreement beyond my expectations and negotiated with my doctors to make sure all my bills were paid. It was a great experience having Allan represent me. Quality work in any aspect of life is hard to find. Quality is what I got with Allan Silverstein. I highly recommend him if you find yourself in need of a personal injury attorney.

Theodore

I just want to let you know that I did receive my settlement check. More importantly, I want to thank you again for all you did for both me and my family. I could not be more pleased with my experience at Cellino Law. From the moment I first spoke with you I felt comfortable - you took a sincere interest in my case, clearly explained the process and effected a quick settlement. From this day forward, when someone asks if I can recommend a good lawyer I will, without hesitation, say "Cellino Law". Thanks again.

Walter

Now that reality has set in, I want to thank you for all your work and assistance in obtaining my settlement for the pelvic mesh. This money will make my life so much easier in the future. Medicare just isn't sufficient. I know that I will have enough to live on. I truly appreciate of your efforts. Thank you!

Loraine