The convenience, ease, and affordability of ridesharing services are just amazing. As popular as they are though, they're quite prone to accidents, and sometimes we may not know how to protect our rights when injured by an Uber either as a passenger or as a driver. The legal issues behind Ubers are quite difficult compared to standard car accidents. That's where our Brooklyn Uber accident lawyers can help. We may love Uber but once our health is compromised, it's a whole different business altogether. Get in touch with a Brooklyn personal injury attorney from Cellino firm to ensure your rights are protected, to the last dime! Schedule a free consultation today.
How Do Insurance Policies Work For Rideshare Services?
Ridesharing services like Uber and Lyft have specific insurance policies. Their specificity comes from the versatile nature of the business. As such, insurance coverage depends on the location of the driver as the accident happens. If the driver is not on duty, Uber does not cover him/her. If any damages are incurred, he pays for them by himself or with another insurance provider who covers the vehicle as an entity rather than a public service ridesharing vehicle.
When its vice versa and the Uber driver is on duty, meaning his application is on, Uber as a company offers insurance coverage to the driver. In New York, the worth of coverage is shown below:
$75,000 for personal injuries.
$150,000 for Total bodily injuries
$25,000 for Personal Damages
$25,000 for uninsured motorists
$50,000 for accidental death
$100,000 for unintentional death per wreck
This long list goes to show that Uber and Lyft have comprehensive insurance coverage which could go up to 1.25million dollars! There's no reason for you therefore, to hesitate following the legal path in the event of an accident, as Uber is fully able to cover for the inconvenience and health complications that may arise. Despite this, be cognizant of the fact that Uber Insurance only works when the application is running, so to say when the driver is working. At all other times, he is considered a casual civilian and has to take up responsibility himself.
Things That Uber And Lyft Drivers and Passengers Need To Be Aware Of
The whole issue of insurance coverage with Uber is quite complex, as the car serves two entities. On the one hand it is considered a company car, yet on the other hand, it is considered a personal car. This could cause recurrent issues some of which include:
Whether the driver was on-duty or off-duty. Sometimes Uber drivers switch their applications off to avoid paying commission to the cab brand. This means that you have to be sure whether you're a passenger of Uber of any other passenger on a personal vehicle.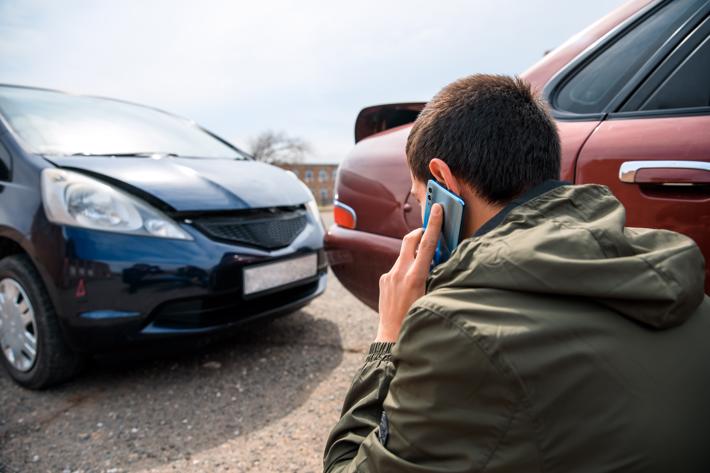 In the case of Uber, some insurance policies will cover you which may not be the case when the app is off. This means that the legal conditions will change depending on the situation when the accident takes place. It helps you as a victim assess how much you're to be compensated in the event of an accident, as well as have situational awareness which the rideshare company could very well use against you if you seem unsure.
Liability coverage could go up to an impressive $1.25 million. What happens when the Uber causes damage exceeding the 1.25 million dollars? The Uber driver has to look for other alternatives, more so if he was reckless when driving. These alternate insurance companies add to the complexity of the situation as you might find yourself claiming compensation against a couple of parties.
What You Need To Know As A Driver When Hit By A Uber/Lyft Vehicle
As with any accident, the first step is to contact the authorities who file an official report. An emergency response team records any injuries and deaths. If you're in a position to, record the event, take pictures and have the details of eyewitnesses. All these will come in handy when filing for compensation.
The second step is to seek medical care to ensure a fast response to heavy bleeding, internal bleeding or any fatal conditions.
Even if you weren't a passenger, but have been involved in an accident with an Uber due to reckless driving by the Uber driver, you are entitled to compensation. The images, witnesses, and videos will especially come in handy here as proof that you actually deserve compensation.
When you possess incriminating evidence, most insurance providers with Uber and Lyft will try and 'scam' you into accepting a fast settlement deal so the matter can be over and done with. While this may seem great, it could lead to more problems later where health complications or damages exceed expectations. That is why seeking legal expertise from lawyers such as we, is of utmost importance.
An attorney is able to build a strong case, one that assesses maters at hand, with a clear mind. The firm looks into the insurance company, police notes, and also how the drivers tried to prevent the accidents from happening.
Evidently, the greatest hurdle to procuring compensation in the case of Uber accidents is determining whether an Uber driver was responsible for an accident or not and whether he was logged in at the time. These uncertainties are used by ridesharing companies to escape the responsibility of compensating accident victims. In diverting the blame to a driver and saying he was logged off, they are able to blindside victims into dealing with small private insurance companies, a process that is unimaginably lengthy. The result of this is losing hope and letting go of your right to be compensated.
At Cellino Law, all our Uber Accident advocates are one step ahead of cunning ridesharing companies and all you need to do is bring your evidence and we'll build a strong case against them and justice will be served within no time.
How Can A Brooklyn Uber Accident Lawyer Help A Claim?
With cunning tricksters such as Uber insurance providers, you need a strong attorney beside you if you're to fight a winning battle. Here are all the things a Cellino attorney will help you achieve:
Gather Evidence
After an accident, you may be shaken up and not have remembered to sufficiently document all that happened. With our combined decades of experience in proving car accident liability, Cellino will get you the evidence you need. We interview all eyewitness, evaluate medical and police reports, anything to gather all data right catch this bull called Uber by its horns! Be assured that your case will be handled within a short period and in no time be compensated for your claim.
Value Estimations
Based on the personal damages, physical injuries, medical expenses, and even in the uneventful case of accidental death, Cellino is able to estimate the worth of money to be given as compensation. No two cases are similar, and we are able to do due diligence to get what your claim is worth.
Communicate With The Insurance Provider.
Many are times you'll hear people in movies say 'I want my lawyer.' when questioned. This is because a person could easily manipulate you into self-incrimination so you can give up your claim. A lawyer knows what to say and when to say it, precisely why he is so important as your representative before the rest of the involved parties.
Build Your Case And Defense.
Accusations are unavoidable. When trying to claim hundreds if not thousands of dollars from someone else's pocket, expect a fight. You could probably have some error that did not necessarily contribute to the accident, say unlocked seatbelts, but this could be pinned on you so that you can surrender your claim. At Cellino, we'll come back full force to redeem your case even when there are accusations.
Negotiate With Parties Involved Including The Insurance Provider.
The insurance provider will try and stand their ground, which is to refuse to pay out for any claims. At the very best, they will offer quick settlements so you can get done with it. With us by your side, be assured that the only thing your insurance provider is giving you is what you're worth.
Be Your Legal Representative In A Court Of Law.
Perhaps the toughest part of all is representing yourself before a federal judge. Since we can be double sure that the insurance providers will play the denial card, you need a strong support system that won't back down, one that will represent you eloquently and brilliantly.
What Are Common Causes OF Uber Accidents In Brooklyn?
Though the majority of the population has used ride-sharing for different reasons, the accident rate hasn't reached the point we would expect. A lot of delinquency and misconduct has seen numerous Uber accidents day after day. Here are the most common causes of Lyft/Uber Accidents in Brooklyn:
Over speeding
Drunk driving.
Unsafe turns.
Distracted driving.
Driving to close to one another.
Illegal turns.
Another common cause is stopping in a dangerous area, such as at the intersections.
Inclement weather
Poor road conditions
Traffic conditions.
Who Is Responsible For Injuries Sustained In An Uber Accident?
Though a Lyft or Uber driver is the one physically involved in an accident, they are not always responsible for any injuries caused, and the party to be held liable depends on a lot of factors some being:
Presence of the driver on the online platform
Location of Driver
Who is to blame for the Accident.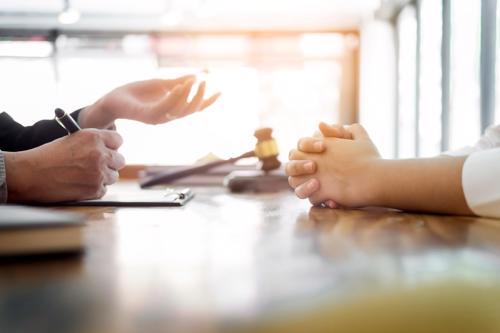 Statutory law in Brooklyn, NY, demands the liable party to compensate for all injuries and losses. Using an independent party (Like Cellino Law) to handle the process of claiming your legal right will not only ensure professionalism but will also hasten the process of incriminating them,
Other Parties Who May Be Held Accountable Include:
Negligent by third parties.
Negligent by Uber drivers.
Government agencies.
Transit companies
Defective vehicles.
How Can I Seek Compensation If The Uber Driver Is Liable?
If the Uber driver is found guilty, he is liable for the claim and the Uber application compensates you for all damages and losses. If he was not logged on the application, then he is simply a civilian who caused an accident and his personal private insurance company is held responsible for an accident that you are involved in. Other factors that come into play when determining who is liable include:
Uber/Lyft Drive Waiting Upon A Ride Request.
Even when waiting on a request, the Uber driver covered by Uber's insurance policy though only counts as a secondary coverage of the other policy. What this means is that you can benefit from this coverage if the damages exceed the private insurance policy.
Ride Request Sent To An Uber Driver.
If there was a requested ride evident from the Uber app, then Uber's insurance policy provides coverage of up $1million. Some of the things covered by the amount include passengers on board, the driver, and any third parties who are involved.
After Being Involved In A Wreck, Can I File A Lawsuit Against Uber?
No, you cannot. This is because Uber Is basically an online platform that hires its drivers on a contract basis, so technically they are not employed by Uber. The reason they do this is to avoid compensation claims in accidents and court trials. There can be cracks that very good lawyers could use to throw them off balance, perhaps by linking these Uber accidents to poor training and so on though, in a situation like this, filing for compensation should be sufficient.
Common Injuries Experienced In An Uber Wreck.
Injuries range anywhere from mild to severe. Any injury could lead to disability and compromise the quality of life you live. That is why here at Cellino, we take injury, especially motor vehicle accident injuries very seriously. Here are some common injuries that attract compensation:
Neck injuries
Eye injury
Paralysis
Degloving
Crushing injury
Lost limbs
Burns
Broken bones
Chest injuries
Head injury
Whiplash
Concussion
Soft tissue injuries
Even when you're at home nursing injuries, we'll come to you to offer you the assistance you need. The same goes for being bedridden in the hospital. All our lawyers are simply a call away, sure to deliver tailored service to suit situations such as these.
Damages That Exist
In general, average car accidents reach around $21,000 in settlements. They can do lower up to $14,000 and as high as $350,000. However, sever cases that cause disabilities and permanent damage, in short, fetch very high settlements of close to a million dollars. The settlement is generally higher for more severe or permanent injuries. Compensation payments cover the following:
Suffering and pain
Disability
Medical bills
Emotional distress
Lost wages
Property damages
Loss of the zeal for life
Psychological trauma and therapy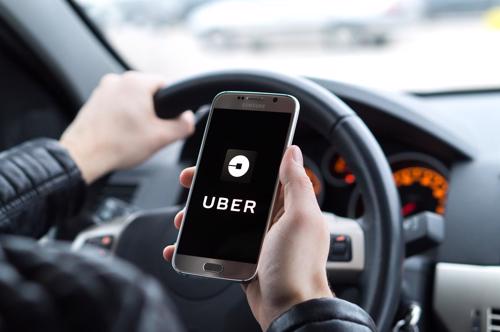 We'll keep on reiterating that it is important that you adopt legal aid as soon as possible before insurance companies get to you. They will fight tooth and nail to see you get the least or nothing at all whether you are in a hospital or not. Keep in mind that most of these insurance companies, as well as Uber, have their own legal body. To prevent being knocked off your game in a legal battle, work with Cellino Law Firm, the firm that works hand in hand with injury experts to build a strong case.
What Is The Value Of Your Case?
The value of your case depends on the discussed factors (drivers' status on the application, misconduct) as well as who caused the accident: you, the Uber driver contracted by Uber, or a third party driving the Uber. It is also dependent on the pain and suffering value and damaged goods' value caused o a victim. Valuation is truly no easy feat. The State law awards compensation for the following:
Loss of pregnancy
Disability
Loss of body part
Death
Broken bones
Disfigurement
Financial losses exceeding $50,000 could also warrant a lawsuit called financial loss exceeding. Such costs are considered to be economic damages. You can get compensated for all your injuries with the help of an experienced lawyer at Cellino Law.
Every person is entitled to their rightful compensation in the event of an accident. Sometimes it's really not even a matter of economic losses and broken bones. It is about the trauma that comes after a gruesome event. During this time, count on our Brooklyn injury law firm to handle all the legal proceedings while you focus on healing from the impacts of accidents. Seeing that Uber accidents are quite complex, you definitely need to get an experienced lawyer.
Thank you for your efforts on my behalf. I am very pleased (and surprised) at the amount of the settlement. We will use the funds to help pay down the debt on the truck we had to purchase after ours was totaled. Thank you again.

Linda

I really just wanted to say thank you so much for taking my case, answering all my questions, and mostly for being very patient with me. I feel that without you and Roza I would not have been able to get anything at all. I hope to never need a lawyer again, but if I do I will definitely want you both working for me. Again thank your for you hard work, time and patience.

Veola

I am writing to let you know what an outstanding job George Gridelli did for me in my personal injury lawsuit. His professionalism and expertise were evident at our first metting and he and his paralegal Diane D'Andrea took care of me as if I was a friend and not merely a client. They both went above and beyond for me in so many ways that it would be too numerous to list and I am grateful to have had such an exemplary team represent me. When working with George and watching him in court he personified to me what a lawyer is supposed to be - an honest, extremely compentent man who helped guide me through the legal system. I could not have obtained better representation anywhere else at any price. To me that says a lot abut you and your firm's integrity. Thank you again for representing me and for having such stellar individuals working for you! I will continue to recommend your firm.

Carol

Mark Kochanowicz is from far the best attorney you can have. Mark treats you like a friend more than a client. He truly cares and go the extra mile for you and your case, contacts you to update you in regards to your case and keep you informed at all times. Mark represented me twice and settled my cases for way more than I expected. I highly recommend Mark Kochanowicz because he is just the best on what he does!!! Thank you Mark!!!!

Maria

I really appreciated your determination and efforts on handling my case. You have done an outstanding job, and I am very satisfied with the outcome of the settlement. Thank you so so much John.

Amparo

I highly recommend Cellino Law to anyone involved in a car crash. I worked with Michael Lovecchio, and had a wonderful experience given the circumstances. He was very attentive, and got the best possible outcome I could have wanted.

Susan