An animal bite can be one of the most serious injuries faced by a person. Unfortunately, these injuries can result in very serious pain, permanent scars, and all kinds of psychological trauma. Children tend to be the most susceptible to these kinds of animal bites especially when it comes to dogs. Victims of animal bites can suffer from severe lacerations, scarring, and even bruising. They might even get to the point where they need an injection in order to prevent infection. Likewise, they might even need long-term medical treatment due to the severity of the bite.
If you find yourself a victim of a dog attack in New York, you can contact the professional and experienced Brooklyn dog bite lawyers at Cellino Law in order to get the help you need to get the compensation you deserve. Any and all lawsuits that involve dog bites will fall under the purview of premises liability. Our personal injury lawyers in Brooklyn will use this to prove fault of the dog owner in your injury claim.
What Should You Do If You Are Attacked By A Dog In Brooklyn
What you actually do after being attacked by a dog is one of the most important things when it comes to seeking the compensation you deserve. While you might be rattled as a result of the severity of your injuries and the adrenaline rushing through your body, you don't want these things to detract from the proper procedure. Try to remember the following steps if you find yourself a victim of a dog attack as they will boost your chances of getting just compensation that you deserve upon suffering from injuries from the attack. If you find that you have severe and/or life-threatening injuries, you should call 911 as soon as possible in order to get the medical attention you need.
Be certain that you have identified the dog and its respective owner if you find that you were attacked. If possible, you should try to take photos and/or videos of the dog and its owner with any camera you have on you. Try to record everything from the contact information of the owner to anyone that was involved or who witnessed what happened. Try to extract information from witnesses that were nearby to get their recounts on record. If you aren't able to properly identify the owner of the dog that attacked you, it will cause you to have to get a series of rabies shots.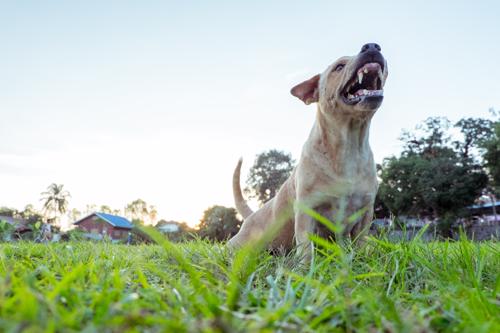 While it's true that virtually every animal bite can carry the risk of rabies infection, being bitten by a dog that is a stray or unidentified is going to carry a much higher risk. Once you get all of the information that you need of everyone involved, you should look to seek medical assistance as quickly as possible. It doesn't matter if you need emergency medical services or not, you want to get assistance as soon as possible. It's also important to keep in mind that dogs can cause all kinds of other injuries other than bites and by heading to a medical professional for an evaluation, you should be able to properly check for all of them.
What Injuries Are You Likely To Sustain From A Dog Bite?
This is a very crucial step and skipping it will carry the risk of ruining your chances of recovering as much compensation as possible because the opposing insurance company or even the defendant can argue that you didn't seek out medical assistance because you didn't sustain injuries stemming from the attack. No matter what size dog or the breed of dog can cause significant injuries from a bite or from an attack. These injuries can include but aren't limited to the following:
Puncture Wounds
Dog bites don't always break the skin immediately upon contact as they aren't as sharp. That being said, dogs typically have very powerful jaws which enable them to bite down with significant force. Thus, they can end up leaving significant puncture wounds on anyone they bite. Larger dogs can either jump or pound on a victim and even cause severe damage with their claws which can contribute to puncture wounds.
Claw and Teeth Wounds
As mentioned, both claws and teeth can end up ripping the clothes and skins of the victim. This can result in serious wounds and bleeding.
Broken Bones
Larger dogs have the ability to break someone's bones with the amount of force they have in their bites. A lot of dogs might even cause the victim to fall down and leave them with bone fractures as a result of the impact of the fall.
Traumatic Brain Injuries
Traumatic brain injuries and skull fractures can be caused by very strong bites or severe strikes to the head of the victim from a significant fall. These injuries can range in levels of severity anywhere from mild concussions to injuries that are severe and life-threatening. Sustaining any head injury can be very serious and it can require seeking immediate medical attention. The worst traumatic brain injuries can result in permanent damage to the brain.
Facial Damage
A dog attack can also result in severe and irreversible facial damage if the dog bites or attacks the face. This can cause damage to the nose, ears, eyes, and any other part of a victim's face. Typically, these types of sustained injuries can require a victim to get multiple surgeries and these injuries can leave permanent scars on the victim.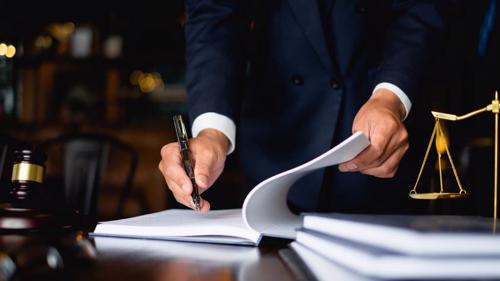 After seeking attention from a medical professional, it is important to get a full and detailed medical report that includes all of the information about the extent of your injuries and what the recovery process looks like and any potential for long-standing complications as a result of the sustained injuries. Having this level of detailed report is going to give you the best chance to be able to prove that you were significantly hurt by the dog in question and it will provide your dog bite attorney in Brooklyn, NY, with the information they need to win your case.
What Compensation Can A Brooklyn Dog Bite Lawyer Help Me Receive?
According to the CDC, around 885,000 citizens seek medical attention every year because of related dog bite injuries. This same data from the CDC shows that children account for around 50 percent of the 885,000 citizens who seek this type of medical assistance. In addition, the data shows that over 27,000 people end up requiring reconstructive surgery on average in a year.
Research that was completed by the Insurance Information Institute showed that the industry pays out 16,500 dog bite claims annually through homeowner insurance alone. The total average of these claims reaches $30,000 which is typically less than the total cost of sustained injuries.
If you are seeking medical treatment for any related dog bite injuries, Cellino Law has the ability to get you the compensation you rightfully deserve from the owner of the dog that attacked you. Any dog owner is liable for the harm that is caused by their dogs. The only instance in which a dog owner is not held responsible is when the victim trespassed on their private property or when the dog was proven to have been provoked.
If you are someone that lives in the state of New York, state law dictates that the owner of the dog is liable for any subsequent medical costs that are a direct result of one of their dog's attacks. This very same law states that the veterinary costs are also covered for any animals that might have been attacked.
Besides any serious injuries including lacerations, cuts, and bruises from the attack, those that get attacked by dogs might suffer from the following injuries:
Disfigurement and Scarring
Dog bites that are very deep can end up leaving the victim with raised keloid scars which can be unsightly. Children are especially vulnerable to both neck and facial bites. These scars can lead to permanent disfiguring scars and marks that last a lifetime.
Psychological Scarring
A lot of the victims of dog attacks end up developing an extreme fear of dogs that are known as Cynophobia. These people generally require professional treatment to handle their fear and anxiety and some might even develop post-traumatic stress disorder (PTSD) as the result of a dog attack.
Lost Wages
If the attack leads to serious injury, it could cause the victim to be unable to perform his or her work duties. Therefore, it could directly cause a loss of income. It might even result in a reduction of earning capacity if the attack disables them from being able to perform their existing duties or occupation.
For the victim of a dog attack to receive compensation for lost wages or even pain and suffering, he or she will need to prove that the dog showcased a dangerous tendency for biting people. Likewise, it will need to be proven that the owner of the dog knew about the attack and/or they should have shown the dog was capable of attacking someone. To prove these things, you will need to have thorough investigative work completed, and having the help of a Brooklyn premises liability attorney will prove invaluable.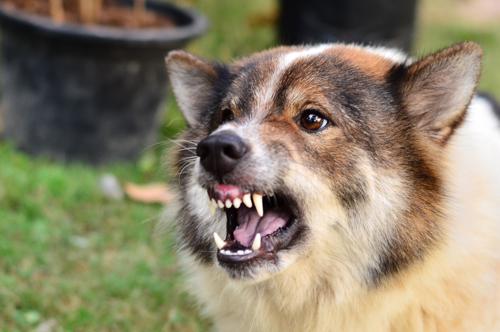 A Cellino Law attorney is likely to look for the following evidence in your case:
Citations of previous attacks by the dog
Any local violations of leash laws from the owner
Testimony from any eyewitnesses or neighbors
The attorney will be tasked with looking for anything that can prove that the dog was a known danger. For instance, some dogs might have shown a tendency to growl, bark at people or even require physical restraint from their owner that showcases the dog was overbearing and difficult to manage.
What Compensation And Resources Are Available To Dog Bite Victims?
If the court decides in favor of the victim and determines that the dog owner was negligent and thereby liable for the ensuing injury, you will be able to receive your compensation. Some of the other potential damages can include but aren't limited to:
Lost wages that cover the total duration of time in which the victim is unable to work in their original capacity. Likewise, if the victim is unable to return to work or their original role, he or she might be able to recover compensation for any potential wages he or she was due in the future.
Pain and suffering compensation particularly if the victim was seriously attacked. A professional Brooklyn dog bite attorney will be able to call on witnesses to testify on your behalf. It can be difficult to figure out the proper compensation for pain and suffering, judges will be able to consider not only the severity of the resulting injuries, but also the witnesses testimony in order to determine how much would be appropriate.
Permanent damages from the attack. A dog owner is likely to be liable for all of the costs that are associated with any medical procedures, restorative surgeries, or even rehabilitation or long term care that the victim requires.
If you happen to be a dog owner, you want to learn and stay up to date on all of the local laws about both dogs and your liability for dog attacks as a dog owner. Consult with a Cellino Law, a dog bite attorney in Brooklyn, to fully understand everything you need to know. You will also be able to find very useful and informative resources for dog owners and victims of dog attacks online.
One, in particular, would be the American Academy Of Family Physicians. They have a guide that details the prevention and the treatment of dog bites on their site. You can also check on research that you can acquire online which will give you information on breed-specific laws for your respective state, any scientific medical findings on this, and where you can get sufficient liability insurance.
How Many People Are Bitten By Dogs In America Every Year?
According to the CDC, nearly 5 million people suffer from dog bites every single year. Only around 1 out of 5 lead to injuries from minor to worse.
Is It True That Dogs That Are Not Neutered Are More Dangerous?
Yes, it is true. Statistics show that dogs who haven't been neutered are three times more likely to bite in comparison with dogs that have been neutered or spade.
Are There Dogs Who Have Been Outlawed Due To Their Aggressive Behavior?
Yes, there are dogs such as Pitbulls and even Rottweilers that have been banned in various communities because they showcase aggressive behavior so often. Owners who keep breeds of dogs that have been outlawed in these communities end up getting fined.
Are There Any Dog Breeds That Are More Dangerous Than Others?
There was a 2000 report released by both the Human Society Of The United States and the Center For Disease Control that tracked fatalities from dog bites spanning over two decades from 1979 to 1998. This report ended up listing the fatalities caused by everything from mixed breeds to crossbreeds, to purebreds.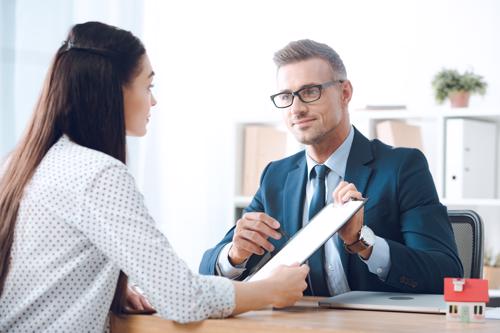 Below are the top 10 deadliest dog breeds according to this extended report:
Pitbulls
Rottweilers
German Shepherds
Huskies Like Siberians
Malamutes
Wolf/dog hybrids
Dogs of mixed breeds
Chow Chows
Doberman Pinschers
Saint Bernards
Can I File For Workers' Compensation If I Am Bitten By A Dog At Work?
If you happen to be the victim of a dog bite while you are doing your job at work, you will be eligible to file for a workers' compensation claim through your respective employer. Along with being eligible to file for a workers' compensation claim, you will even be able to add a legal claim against the owner of the offended dog assuming it's not your employer.
Can You File A Claim If Attacked By a Police Dog?
This is largely going to depend on your situation. Law enforcement personnel are supposed to use reasonable levels of force when they are performing their job and when they are making their arrests. Thus, if they happened to use the police dogs and it resulted in excess or unreasonable force being used, then you might be eligible. If this is something that happens to you, contact a professional dog bite attorney in order to determine whether or not the police used what would be deemed excessive force in your situation. If the police were determined to have used unnecessary and unreasonable force, they will be forced to compensate you for your resulting injuries from the attack.
Do I Have A Legal Claim If Another Person's Animal Kills My Pet?
If your pet happens to get injured or even killed as a result of an attack, you have a legal claim to sue. The damages can and might include the registration for a purebred animal, the retail price for a similar licensing, shots, and any other associated costs like training. Along with this, if you were planning on spending any more money on your pet including but not limited to vet bills, you will need to be compensated justly for these sums, as well.
In some instances, you might even get compensation for the loss of companionship and any mental anguish that you suffered because of the loss. Punitive damages can be a possibility, as well. Every state has it's own respective laws. Because of this, you want to speak with a knowledgeable state attorney in order to figure out what the laws are in your state.
If you are looking for the most professional and experienced dog bite lawyers in Brooklyn, you need to contact Cellino Law. Our Brooklyn injury law firm is eager and willing to help you get the compensation you deserve.
I am writing to let you know what an outstanding job George Gridelli did for me in my personal injury lawsuit. His professionalism and expertise were evident at our first metting and he and his paralegal Diane D'Andrea took care of me as if I was a friend and not merely a client. They both went above and beyond for me in so many ways that it would be too numerous to list and I am grateful to have had such an exemplary team represent me. When working with George and watching him in court he personified to me what a lawyer is supposed to be - an honest, extremely compentent man who helped guide me through the legal system. I could not have obtained better representation anywhere else at any price. To me that says a lot abut you and your firm's integrity. Thank you again for representing me and for having such stellar individuals working for you! I will continue to recommend your firm.

Carol

I really appreciated your determination and efforts on handling my case. You have done an outstanding job, and I am very satisfied with the outcome of the settlement. Thank you so so much John.

Amparo

We'd like to thank you for all the assistance and time you spent on our case. Your professionalism and honesty will always be appreciated. The staff was always courteous and we were always impressed with your accountability. Your passion and dedication will never be forgotten, nor will you.

Sarah

Joe and I just wanted to send you this note thanking you for the professional way you handled our lawsuit. Your kindness was extremely appreciated in a very difficult time. When we found out the people that caused the accident had no insurance, we thought our chances of receiving any settlement was nonexistent. Once we met with you and released you were able to help us our minds were put at ease. Your aggressive manner of handling the case exceeded our expectations. Please feel free to use us as a reference. Thank you so much and best wishes,

Danielle and Joe

I am so grateful for your expertise, patience, and perseverance which resulted with such a successful settlement regarding my car accident. I also want to let you know how impressed I was with you and your firm and I won't hesitate to recommend you to anyone who needs assistance from an accident. I truly appreciated your care and professionalism. Thank you again for your kindness and support

Lisa

I can only say great things about my attorney Allan Silverstein. He is professional, he calls back right away, he keeps me informed, and makes me feel comfortable as this entire ordeal is stressful. I have total confidence in his ability to handle whatever comes his way. He is no nonsense and very good at his job. Thank you Allan... he is a true asset to the team!

Mrs Steward