Investing in real estate is one of the best ways to go due to the rate of returns a specific investment can yield. However, it is not that simple as it seems to invest in and own property. Once you own property, the law requires you to uphold the status of your property as well as the safety of those around it. This entails that a property owner is required to renovate the building and eliminate any defects and part of it that might jeopardize the safety of those using and around the property. If you've been hurt due to the poor conditions of a property contact a Brooklyn premises liability lawyer to discuss your legal options.
As per the New York State laws, owners of the property are bound by law to compensate for any damages caused if their negligence is established to be the chief cause of the accident. Do you have sufficient proof to uphold your premises liability claim? If you do, then the remaining steps entail proving the case and then the jury might opt to give you compensation if the matter ends up in a court trial. This way, do not hesitate to contact our Brooklyn personal injury lawyers if you are entangled in such a case.
Some Common Causes of Premises Liability Accidents
In many cases, most people who own property throughout Brooklyn find themselves entangled in cases of premise liability arising from slip and fall accidents. Such instances are prevalent during winter due to the accumulation of snow and ice. For the people who are hurt to get compensation and get it, they need to prove beyond doubt that the owner of the property did not get rid of the snow or ice and that their negligence led to the accident.
Property owners hate the winter season and feel happy when they are not obliged to handle the accumulating ice and snow. They are required to do things such as cleaning the ice and snow from places where people walk and erect signs to alert people who might be passing by about the risk of getting an accident.
In most cases, a homeowner's insurance policy will protect property owners. This way, if a roofing expert falls and suffers injuries while working on your house, the insurance policy will cover you from damages. Here is a sneak peek of some of the leading causes of property liability accidents:
Trip and Fall Accidents
These cases are regarded to be equal to falls on snow and ice. When it comes to dealing with premises liability lawsuits caused by slip and fall accident, the injured person must show that they got injured after tripping or falling on the owner's property. The hurt person will have a strong claim if they can show that the property owner knew about the hazard but did not take measures to fix it.
A good example is tripping on a hole in the parking lot and yet there is no sign to inform people regarding the hazard. If you harm yourself after getting involved in a slip and fall accident such as the one mentioned above, then the individual who owns that parking lot can be held accountable.
Dangerous Conditions on the Property
Anything that jeopardizes the safety of the people accessing that property fall under this category. Some common dangerous conditions on the property are:
Objects falling from the roof
Damaged stairs and sidewalks
Household hazards among others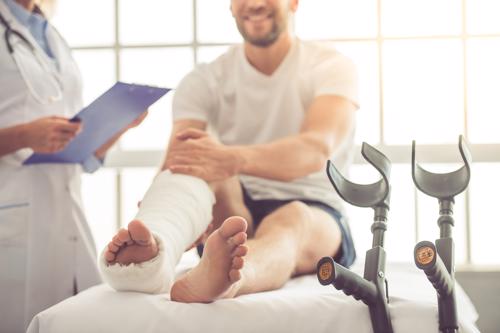 If the property owner does not put up any sign of display information to alert the people of impending hazards, they can be sued for any injuries or damages that may result from an accident.
Fire Outbreak
Cases of fire are not very far fetched and owners of these properties are held liable for any damages that might arise if the accident happened from a product of their negligence. A classic example of such an instance is where there were electrical defects and the property owner did not repair them. If the electrical issues lead to a fire, then the property owner will be required to pay up for the damages.
An Attack On A Property
Anyone can be attacked anywhere and at any place. However, if one is attacked or even murdered in someone's property, the owner can be held liable if they were aware of the incident. A critical point that could help to push for such a claim in a lawsuit or before a jury is if the owner of that property had the ability to prevent the attacks but failed to act.
Animal Attack
The New York state has a serious liability law that is in place to cover people from domestic animals. This implies that any individual who owns an animal can be held accountable for injuries inflicted by the animal. Aside from that, the person who owns that animal can be taken to court if they knew that their pet was a threat to other people but took zero measures to alert the people or store the animal in a safe place.
What Are Common Types of Premises Liability Cases?
Our experienced lawyers at Cellino Law are well versed with premises liability cases, including insurance claims. You can rely on our attorneys to build a strong case for you regardless of whether you are handling a property hazard case or any other form of accident. Our lawyers will also offer legal counsel for the following cases:
Slip and Fall Cases
Have you been injured, regardless of the severity, due to a slip and fall accident in someone's property? After suffering an injury, we can provide you with top-notch legal assistance if the accident happened as a result of the owner's negligence. We help regardless of whether the accident happened in a commercial, residential or industrial property. This way, contact Cellino Law for professional help with your slip and fall case.
Stair Accidents
We also handle cases associated with stair accidents. Did you get hurt by a staircase in poor condition? Or did you get involved in a staircase accident as a result of bad lighting? If you found yourself in a staircase accident, the property owner should be held accountable for the injuries. Do not look elsewhere as our attorneys will help you to assess the appropriate legal way to go about in a bid to seek the rightful compensation.
Lead Poisoning
A good portion of people living in New York are exposed to lead, which is bad for one's health. Virtually everybody is exposed to some form of lead poisoning, mostly those who live in rental units. A good percentage of the neighborhoods in New York have lead water pipes and lead paint. Therefore, if you or your loved one develops any form of complications due to lead poisoning, you know what to do. Contact us today and our lawyers will offer you professional legal counsel.
Escalator Injuries
We use escalators daily without harming our bodies. However, this does not label escalators as accident-free as several people have been injured as a result of escalator failure. In some cases, people get their body parts stuck in the moving parts and suffer from serious injuries. If you have been involved in an escalator accident, contact Cellino Law for legal assistance.
Elevator Accidents
Elevator accidents are common in New York. This way, it is advisable to exercise caution whenever you want to use one. They should be well serviced and maintained while being designed in a way that makes them sustainable for a long time. If you get injured from an elevator flaw, contact us today and our attorneys will begin to build your case.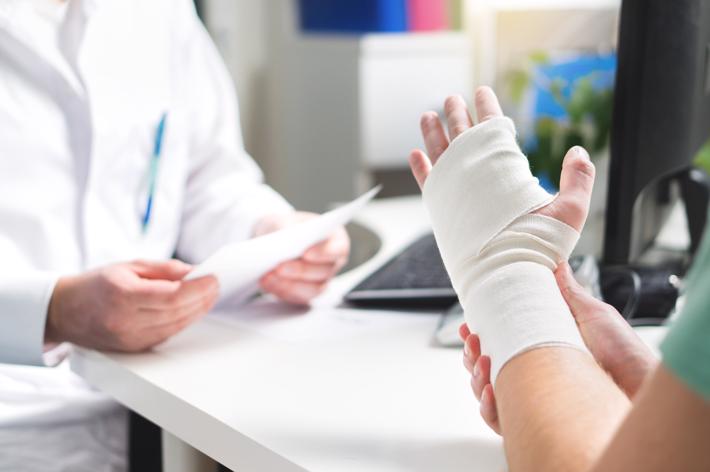 Swimming Pool Accidents
These accidents are not to be joked around with as they can threaten an individual's life. This is why we recommend that you pursue recovery for any injuries that you or a close one might suffer as a result of a swimming pool accident. After looking at the case carefully, we will highlight the significant points you can use to get rightful compensation.
Amusement Park Accidents
These places are designed to let us have fun, but accidents can happen while enjoying your time and cut short the amazing time you had. When they happen, people will always get hurt. If you got involved in an amusement park accident, reach out to our lawyers without hesitating and they will start working on your case. These parks should be well designed and maintained, to help eliminate any dangerous elements that can lead to accidents.
Security Negligence
All property owners are required to ensure that their premises are secure. Do you stay in an insecure building where you face all kinds of threats such as robbery, sexual harassment, theft and assault among others? If this is the case, the owner of that property can be held liable for any damages or injuries sustained on a victim of some of these threats. The owners are needed to put up proper security measures on their property for the aim of upholding safety.
Airport Accidents
Here at Cellino law, we receive communication frequently regarding people who sustained injuries from accidents that were caused by dangerous conditions at the airport. If you happen to be involved in such a case, then we recommend that you act swiftly and contact us so that our lawyers can start handling your airport accident lawsuit. We will give you legal counsel regarding the next steps you can take to ensure that you are duly compensated for your injuries.
Hotel Accidents
Did you choose to relax and while your time away at a hotel in Brooklyn, NY, and then suffered some form of injury while staying there? If this happened to you or a close relative, you could come to us today and we will guide you on what is needed to file a strong lawsuit that will get you compensated for the injuries sustained. It is the duty of the hotel owner and management to ensure that the place is safe for all visitors.
Ceiling and Roof Collapse
Cases of roof and ceilings collapsing might not be very common but our attorneys can still help in such instances. You could contact us today for top-notch legal advice if you are hurt by a falling wall, roof or ceiling. The property owner should be required to cater for the damages since they did not repair the roof.
Burns and Scalds
According to the law, a house owner is obliged to ensure that tenants can access hot water in their units. Aside from that, they should ensure that the hot water temperature should not exceed 120 degrees. However, if the temperature goes beyond this limit, people using the water can suffer from burns and scalds. If the property owner does not use the correct equipment to control the temperature of that water, they can be held liable for negligence.
Municipal Liability
This clause gives you the legal right to file a lawsuit if you suffer injuries on a property that is owned by the authorities. However, it is important to understand that before you sue the municipality, you have to file for a notice of claim before a certain deadline, which is mostly 90 days after the incident. If you do not do anything before the stipulated deadline, then your claim won't stand.
Common Risks That Can Be Lead to Premises Liability Claims
A dangerous property is risky to the people living there in various ways. The state statutes of New York indicate that people who own these places should act responsibly even if it hard to point out every single hazard regarding their property.
Some common hazardous things on various properties are:
Dangerous accumulation of items
Insufficient security
Slip/trip and fall hazards
Inadequate property maintenance and management.
Internal building structural flaws such as poor designs, construction, and structures that can collapse.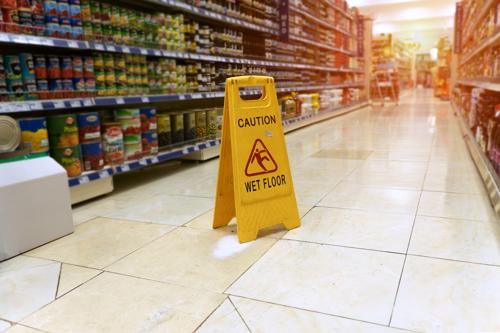 In the event that an accident happens on a building with any of the mentioned dangerous conditions. The owner can be held accountable for the injuries, damages and arm caused following that accident. It is important to understand that the court will have to do some investigation about the issue to establish if the owner had the ability to prevent the accident from taking place or not. If the accident was directly caused by an issue with the property, the owner will be held accountable.
Insufficient Security Measures
At Cellino Law, we have helped countless people get their deserved compensation for injuries caused due to lack of security. Most of the people who handle insecurity issues such as robbery and assault often forget that the entity that needs to be answerable for any damages and losses caused by the matter is the one that owns the property. This is because the law specifies that the owner has an obligation to prevent any wrongdoing by putting in place proper security measures.
The perfect way to go when trying to ascertain that there was negligence in regards to security is to leverage foreseeability in crime. However, if the criminal incident happened for the first time and could not be anticipated, then the owner has some form of an advantage here since they had very little power to anticipate the incident and prevent the crime from taking place. The only sure way to establish the property owner's liability is to show that they were aware of any criminal actions taking place in that area but they failed to pursue the required legal course.
There are a wide variety of measures that someone who owns property can implement to ensure that they provide the required level of security on their premises. Some of these measures include getting security to guard the place, installing security gates and fences, and installing adequate lighting in parking lots and ATMs. In most cases, people will find it easy to sue the property owner as opposed to the criminal perpetrator. This is because the criminals will always conceal their identity while the property owners are readily available.
How Can A Brooklyn Premises Liability Lawyer Prove Negligence?
The city of Brooklyn is a busy place with people moving in all the streets regularly. However, if you get any injuries on someone else's property, you can take them to court and seek compensation for the injuries sustained. Understand that before you get compensation, it is vital to prove that the injuries suffered were caused by the negligence of the property owner. Your lawyer must show:
The presence of a poor condition on the property
The property owner had sufficient time but did not repair the issues with the property.
The property owner understood all the potential hazards
After an accident, owners of property take great strides to try and cover their tracks up with quick fixes. The logic behind these haphazard fixes is to eliminate proof of their negligence. Due to this, ensure that you capture images or take a video of the defects to gather evidence for your case.
It is advisable that you act swiftly after being entangled in an accident and reach out to our attorneys at Cellion Law so that we can start gathering the needed evidence. Once we have all these things that we need, we can move to file the claim and seek compensation.
What Damages Can An Injured Person Receive In A Premises Liability Claim?
Here at our law firm, we understand all the potential challenges that arise from getting injured as a result of someone else's negligence. This is why we work day and night to ensure that you receive the rightful compensation. Listed below are some of the various forms of compensations that claimants can bring in a premise's liability case;
Lost wages
Disability
The cost of medical treatment both now and in future
The money paid for therapy and rehab
Suffering and pain
Emotional suffering
Affected earning capacity
Drastic lifestyle changes
The figure a claimant is given for premises liability cases largely depends on the extent of the injuries. For example, if the claimant suffered from small injuries, they should expect to be awarded a small sum to cater for the cost of treating them. However, the figure can become significantly higher if they suffered from extensive or life-threatening injuries.
Who Can Be Held Liable for a Premises Liability Claim?
It is well within your rights to take the property owner to court. However, if there is a company that is in charge of the property, you are allowed to take them to court and hold them liable for the losses and injuries suffered from an accident. A good example is when a premise owner contracts a security company to watch out for the property and someone gets attacked there. In such a case, the security company will be responsible for all the injuries suffered by the person who was attacked.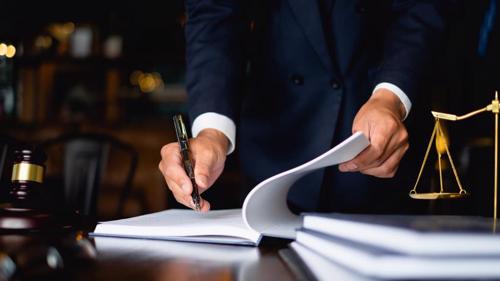 If the victim is injured due to their own negligence, they can be blocked from receiving any compensation especially if they were at fault for the incident.
However, you should leverage the fact that New York state holds premises liability claims in high regard. As a victim, you can always try to get your compensation as long as there is a negligent party involved. However, it is imperative to keep in mind that the compensation amount could be reduced if you are found to be at fault for the incidence.
Can I File for A Claim If I Suffered Injuries While Trespassing?
Trespassing is a serious crime in many states such as New York. You should understand that the property owner will not be accountable for your injuries since you were on the wrong to begin with. This implies that all the hazardous factors on your property do not even count. However, in some unique instances, you could be allowed to file a claim:
The owner of the property was aware of the trespasser: If the owner understood that the trespasser was present in their space and did not take any action, they could be held liable for any injuries sustained by this person.
Children & trespassing: This legal phenomena only comes into play when kids who are not of the correct age go to someone's property. If they are lured by any dangerous aspects and end up being hurt, the property owner could be held responsible even if the children were trespassing.
Which Legal Defenses Should I Anticipate to Face After Filing for A Claim While Trespassing?
In most cases, property owners will bring their best defense when handling such cases. They could set off by pushing the matter under the blanket and show that they were not in the know regarding the hazardous elements in their property. That is exactly why you should contact a professional lawyer and let them handle the matter as you will need to launch a strong fight here.
Property owners can try to flip the coin on the victim and allure to the fact that you were in the wrong. They try to do this with the hope that your case will be disregarded or the amount you were to get as compensation will be reduced significantly.
Reach out to Cellino Law's Brooklyn Premises Liability Lawyers
If you have suffered from injuries resulting from poor conditions or negligence on someone else's property, you could be viable for some compensation. Call a lawyer who is experienced and well knowledgeable in dealing with premises liability matters. Contact our Brooklyn personal injury firm at (800) 555-5555 or use the online tool to present your case.
Now that reality has set in, I want to thank you for all your work and assistance in obtaining my settlement for the pelvic mesh. This money will make my life so much easier in the future. Medicare just isn't sufficient. I know that I will have enough to live on. I truly appreciate of your efforts. Thank you!

Loraine

I am writing to let you know what an outstanding job George Gridelli did for me in my personal injury lawsuit. His professionalism and expertise were evident at our first metting and he and his paralegal Diane D'Andrea took care of me as if I was a friend and not merely a client. They both went above and beyond for me in so many ways that it would be too numerous to list and I am grateful to have had such an exemplary team represent me. When working with George and watching him in court he personified to me what a lawyer is supposed to be - an honest, extremely compentent man who helped guide me through the legal system. I could not have obtained better representation anywhere else at any price. To me that says a lot abut you and your firm's integrity. Thank you again for representing me and for having such stellar individuals working for you! I will continue to recommend your firm.

Carol

I can only say great things about my attorney Allan Silverstein. He is professional, he calls back right away, he keeps me informed, and makes me feel comfortable as this entire ordeal is stressful. I have total confidence in his ability to handle whatever comes his way. He is no nonsense and very good at his job. Thank you Allan... he is a true asset to the team!

Mrs Steward

I am so grateful for your expertise, patience, and perseverance which resulted with such a successful settlement regarding my car accident. I also want to let you know how impressed I was with you and your firm and I won't hesitate to recommend you to anyone who needs assistance from an accident. I truly appreciated your care and professionalism. Thank you again for your kindness and support

Lisa

Thank you for all your help. It has been a long journey. At last, the light at the end of the tunnel. Also, thank Tom for the help and work he put in.

Ron

Cellino Law was a great company to work with. From the beginning they came out and met with my uncle and myself and assured us that everything would be taken care of from beginning to end our lawyer state and constant contact with us to make sure that everything would go smoothly and it did. I would definitely recommend anybody to go to Cellino Law for whatever help they need. And specifically please ask for the lawyer that we had Mr. Alan Silverstein. He was amazing and his staff was always attentive. Please go with them for your next law needs.

Eshaunda