Motorcycle accidents seem to be happening at an alarmingly high rate, and this almost the same as the case of vehicular accidents. However, unlike automobile accidents, motorbike ones tend to result in severe injuries or fatalities. Since the riders have limited protection, they face significant safety risks compared to drivers who are in a car, which is somewhat of a moving protective shell.
A motorbike rider is prone to sustaining injuries when involved in a road accident caused by the negligent or reckless action of a driver or another road user. If you suffer such injuries as a biker, you should consider filing for compensation. The same thing applies to you're a loved that was injured or died in a motorcycle accident. At Cellino Law, we have accomplished Brooklyn motorcycle accident lawyers with years of experience in handling motorbike accident claim cases. Our injury law firm in Brooklyn will be glad to help you seek justice and be awarded the ideal compensation for your injuries and losses.
What Are Some Of The Most Common Causes Of Motorcycle Accidents?
Bikers are expected to be familiar with the different elements on the roads that may lead to motorcycle accidents. The same thing applies to all road users (pedestrians and motorists). As a biker, you should know the various ways to handle yourself and ensure your safety as well as that of other road users. Below are some of the things that bike riders should be aware of that will help them stay safe.
Blind Spots
Motorcycles are two-wheeled vehicles with less stability than cars and thus are prone to go unnoticed in blind spots hence the many motorbike accidents that happen annually. That is why many drivers do not like being close or next to a motorbike. Many of the motorcycle crashes and collisions occur at night when the drivers cannot make out what they see on their side mirrors.
Motorists can avoid causing these types of accidents by paying more attention to their blind spots and always checking them when driving. On the flip side, bikers should be mindful of how they approach vehicles by ensuring they are visible and can be easily noticed.
Motorists Making Left-Hand Turns
When making a left-hand turn, many drivers will check for other vehicles before they make the turn. They often do not check any other kind of oncoming object. As a result, many motorists fail to see an approaching motorcycle and end up colliding with the bike when making the left-hand turn. It is a situation in which most drivers forget that there are other kinds of road users and types of vehicles using the same road.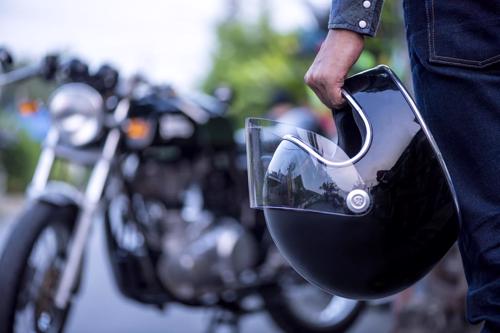 That means motorists should always be on the lookout for bikers, cyclists, and even pedestrians. But even so, bikers should also appreciate the fact that the car in front has the right of way and obey traffic signs as well as the drivers' signaling to alert others of their intention to make a turn.
Lane Splitting
Lane splitting is a perilous behavior, yet it is something that many drivers do across the nation. Driving so close to another vehicle or motorbike increases the risk of an accident because there is little room left to maneuver the car safely. Moreover, lane splitting often catches the other road user unawares, causing them to panic because they were not expecting another vehicle to be so close to them. Bikers should be on the lookout for drivers with such habits. They also should not engage in such lawlessness when on the roads and highways.
Speeding
Not all motorists and bike riders speed intentionally. It is a habit that has been closely linked to devastating road accidents in America. That is why speeding is illegal behavior that attracts severe penalties. The accidents attributed to speeding are likely to lead to severe injuries and fatalities, and the risks are ten-fold when it comes to motorbikes.
Many of the high-end motorcycles are equipped with powerful engines that seen travel at speeds that are higher than some of the cars. However, such speeds also lower the stability of these two-wheels machines making them prone to sliding, especially when on wet surfaces and roads with loose gravel or when making a sharp turn.
Open-Door Crashes
Many of the bike-related accidents that happen in towns and cities are attributed to the riders bumping into open car doors. The bike riders might not have been less aware of their surroundings. Motorcyclists are required to be alert when riding in parking lots or narrow streets with parked vehicles. They should ensure that there is enough space between them as the parked cars. On the flip side, drivers must ensure that they use their side mirrors when they want to open the door and step out of their vehicles.
Aside from the five issues mentioned above, other scenarios can potentially lead to motorcycle accidents. For instance, a biker might be riding while intoxicated, failing to signal before making a turn, or the roads and weather conditions might be poor. Irrespective of the cause of the accident, the result of the crash or collision can be devastating and with life-changing impacts. If you are a motorcyclist, you should exercise road safety and strive to protect the safety of other road users. Do not engage in behavior or situations that pose a risk of endangering yourself or other road users.
Common Motorcycle Accident Injuries
In as much as the rate of motorbike accidents nearly matches that of car accidents, the same cannot be said of the resulting injuries. People tend to sustain severe injuries when involved in motorbike crashes, and collisions compare to those involved in automobile accidents. Vehicles are fitted with airbags, safety belts, and some have other features such as lane assist and auto-breaking.
Motorbikes do not come equipped with these safety features. As a result, riders are prone to get injured, and the injuries that the bikers can sustain a diverse and many of them being severe. Below are five of the most common motorbike accident-related injuries worth knowing:
Superficial Injuries
Many of the superficial injuries that motorcyclists sustain when involved in an accident consist of minor cuts, bruising, and lacerations. They tend to be around the hands, shoulders, and lower extremities. The wounds might appear to be less severe, but they do require some medical attention to facilitate healing and prevent them from turning into a worrying complication.
Open Wounds
The body will suffer open wounds when it hits the ground at a considerable force during an accident, the severity of the injuries depends on how fast the moving vehicle or bike was traveling before the crash or collision. The skin is torn or ripped off because of the friction it experiences when the body rolls on the pavement or asphalt. As a result, the person sustains open wounds and road rash that can lead to infections and scarring if not treated.
Strains & Sprains
During a collision or crash, the rider is thrown off the bike and lands hard or awkwardly on the ground damaging some joints. Many bikers will sprain their wrists, knees, fingers, or neck. The injuries are attributed to the fact that the force of hitting the ground causes the body to contort in unnatural positions that stretch the muscles, tendons, and tissues to their limit.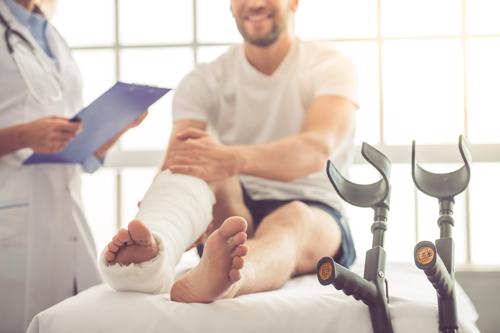 Contusions
Contusions, at times referred to as bruises, are wounds that bikers can sustain after the accident. The injuries can happen on any part of the body. The severe types of contusions involve the head. They often are linked to traumatic head injuries. Head bruises are serious since they can lead to death or mental disabilities is not addressed in time. Therefore, the road rules in New York and across the country require motorcyclists to wear a helmet when riding, and the same goes for the passenger.
Fractures
When a biker is thrown off the bike during a collision, they can break a few bones when they hit the pavement or asphalt. Broken ribs, arms, legs, and backs are not an uncommon thing, and they often are regarded as emergencies. Aside from the broken bones, the fractures can also result in damaged tendons, ligaments, skin, or nerves.
While riding a motorcycle is an exciting and fun thing to do, it has its fair share of risks. When it comes to motorcycle accidents, the injuries mentioned above are the most common and represent a tiny portion of a very long and exhaustive list. It is, therefore, imperative that riders familiarize themselves with the risks involved and the different types of injuries they can sustain should they get involved in an accident.
Who Can Be Liable For The Motorcycle Accident?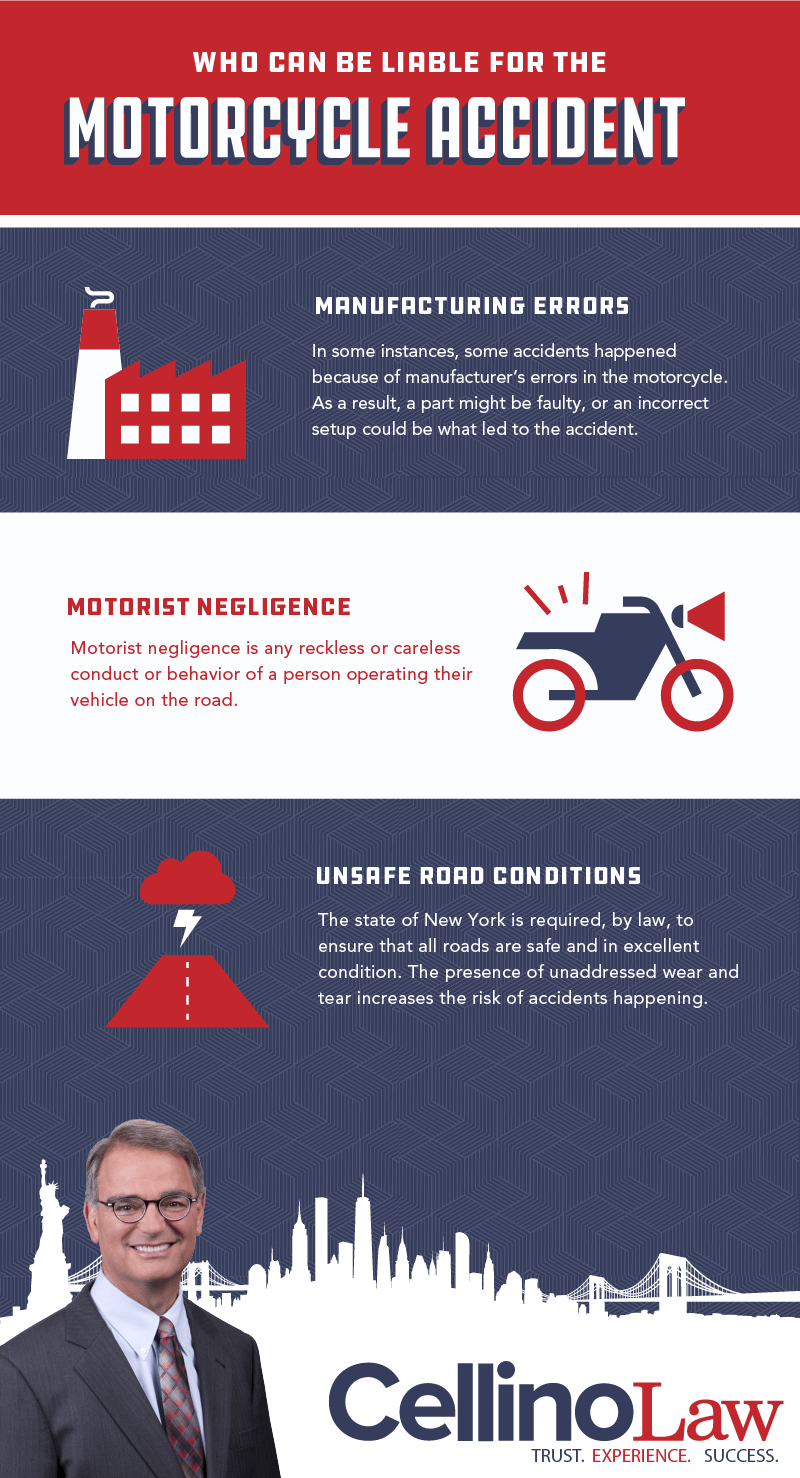 In most situations, this is the primary issue that people have after being involved in a road accident. All the parties involved in the crash or collision will be quick to point a finger and the other. Nevertheless, there always is someone that is at fault. It can be one or both parties. The hurdle to overcome regarding this matter is identifying the right culprit that is responsible for the accident.
That is why it is wise to consider the help of a professional Brooklyn motorcycle accident attorney if you are the victim and what to determine fault before filing a lawsuit. To do this, the lawyers will investigate the accident, gather evidence that includes eyewitness accounts and police reports to help determine who is liable for the accident. Your car accident lawyer in Brooklyn will examine the following:
Motorist Negligence
Motorist negligence is any reckless or careless conduct or behavior of a person operating their vehicle on the road. It can include instances where the driver failed to notice the rider, was driving while intoxicated, speeding, or failed to yield right of way, or any other traffic infringement.
In such situations, the motorist will be found to be responsible for the accident and the resulting injuries. At Cellino Law, our experienced attorneys will investigate this issue and gather enough evidence that shows the motorist's negligence.
Manufacturing Errors
In some instances, some accidents happened because of manufacturer's errors in the motorcycle. As a result, a part might be faulty, or an incorrect setup could be what led to the accident.
Unsafe Road Conditions
The state of New York is required, by law, to ensure that all roads are safe and in excellent condition. The presence of unaddressed wear and tear increases the risk of accidents happening. If you are in a motorbike crash that is attributed to poor road conditions, then you can hold the state liable for your injuries and losses. Hazardous roads are those that have unsigned bends, overgrown trees, construction refuse, potholes, unevenly paving, obstructed traffic lights, among other mistakes. Road users in all states are encouraged to inform the relevant authorities of any unsafe road conditions that they come across.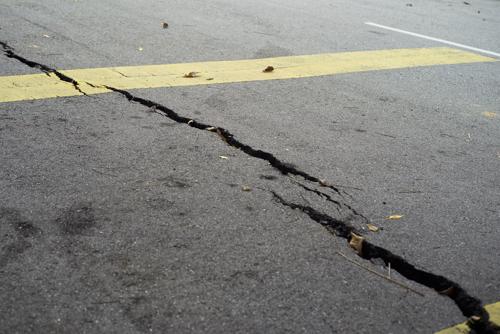 In our many years of handling road accident cases, we at Cellino Law are all too familiar with what car or bike accident claims entail. That is why we work hard to make sure that you, as our client, receive the ideal legal assistance. By opting to use our services, our lawyers will dedicate every necessary resource to ensuring you get the ideal outcome in your claim case, whether the accident is attributed to manufacturing error, motorist negligence, and unsafe road conditions.
We always advise our clients to gather all the information they can about the incident so that it can be used as evidence and help put together a strong case. Keep in mind that determining liability is not that simple. That is why we do thorough investigations to ensure we are sure of our findings so that we are fair when placing blame.
What Compensation Can I Get For A Motorcycle Accident In NY?
Most motorbike crashes or collisions are devastating. The wounded might find themselves spending much of their saving on medical bills. Why should you should such a financial burden if you are not responsible for the accident and your injuries! You should let the party responsible for the bike accident to pay for all expenses and losses you incur.
We shall be glad to help you seek justice and get compensated for your damages. Keep in mind that you might have to deal with insurance companies, and they can be a problematic lot since they will be keen on discrediting your claim.
Our team of Brooklyn motorcycle accident attorneys will help determine the compensation amount you should demand, and this is by considering the severity of your injuries and current and future losses attributed to your injuries. Some of the damages you are eligible to demand compensation for include:
 Medical Bills
Treatment costs can be high, with prices varying depending on the type and severity of the injuries. For instance, the costs of treating spinal cord damage are no the same as that of cut or sprain. Many of the injuries that have long-term impacts tend to have a high treatment cost, especially if the treatment is ongoing and will last for several months or years. At Cellino Law, we will make sure that the amount you are awarded as compensation will cater to your current and future medical bills.
Loss of Wages
At times, the injuries sustained in a motorbike accident can leave the victim immobilized. As a result, the person will not be able to go to work for some time. The result of this is a loss of income, and a means to make ends meet. Your lawyers will do all the can to make sure that the compensation you are awarded caters to your lost wages.
Pain and Suffering
Being involved in a motorcycle accident in Brooklyn can result in physical, mental, and emotional pain and anguish. Some victims become stressed and depressed because they are immobilized and unable to earn a living. We at Cellino Law a fully aware and empathetic with what you could be going through, that is why we will work hard to ensure that the compensation also covers the pain and suffering you endure because of the accident.
Property Damage
In the crash or collision, your bike might have sustained significant damages that are too costly to repair. You should demand the party responsible for the accident to cater for all the expenses related to fixing the motorcycle, including any rental fees you might be facing.
Remember that seeking compensation will be a battle that you would not want to face without the right legal backing of an experienced team of lawyers. We at Cellino laws have years of experience in dealing with road accident cases and will be glad to help you.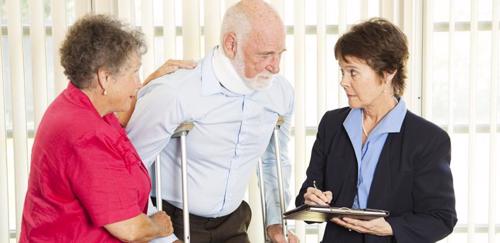 We have a team of accomplished motorcycle accident attorneys in Brooklyn that are aware of the tricks that insurers use to discredit claims or lower the settlement amount. Our lawyers will dedicate their time and company resources to represent your rights and make sure you get the maximum compensation for your injuries and losses.
You should not try and take on the insurance companies alone. They can be intimidating, and they have the money and resource they need to frustrate your efforts. The best place to start is getting in touch with our law offices in Brooklyn and let us be the ones that take the fight to the insurance providers and their legal team.
What Are My Rights As A Motorcyclist In Brooklyn, NY?
The state of New York has well-defined rules that state what is expected of motorcyclists when riding on-road and off-road. As a biker, you must be familiar with these rules and abide by them. Below are some of the regulations that you should know when riding your bike in NY.
Riding On-Road:
The headlights must be on at all time
You should not split lanes
Always wear a helmet, and the same goes for any passenger you might carry
Helmet fitted with speakers must have one earphone
Always wear eye protection
The bike must have a footrest if you carry passengers
Bikers are required to ride two abreast on a lane
The bike should not have straight pipes; the rules only allow mufflers
Riders must ensure that their bikes have working turn signals
The handlebars and grips should be at the same level as the rider's shoulders
Riding Off-Road:
The rider must turn the headlights on after sunset
Wearing eye protection is a must
Bikers aged 10 – 15 must have a rider's education certificate
Riding off-road has no sound limits, so straight pipes are okay
Valuation Of A Motorcycle Accident In Brooklyn
The value of a motorbike accident claim involves a comprehensive review of the damages incurred after the collision or crash. Our team will be pursuing some or all the following damages:
Medical treatment and care
Physical therapy and rehabilitation
Home and vehicle modifications
Medication
Lost income and related benefits
Cost of buying any necessary assistive devices
Likely future lost income and related benefits
Related out-of-pocket costs
Besides these kinds of damages, you also might be eligible to demand compensation for non-economic damages, depending on their type and impact in your life. They include:
Pain and anguish
Emotional distress
Disability
Deformity
Diminished quality of life
If you need experienced legal assistance for your motorcycle accident claim near Brooklyn, we at Cellino Law are happy to help you. We have the necessary resource and expertise to ensure that you successfully pursue your compensation claim. Get in touch with us today at (800) 555-5555 and book your non-obligatory consultation.
Why Should You Hire A Brooklyn Motorcycle Accident Lawyer?
We have offered professional legal services to the residents of Brooklyn, NY, for decades. Therefore, we are familiar with what it takes to ensure that every client that comes to us seeking help with accident claims gets the most appropriate compensation for your injuries and losses.
If you are involved in a motorbike accident in Brooklyn, then you should consider the help of our experienced and highly accomplished attorneys. Let our legal team handle the matter on your behalf so that you can redirect much of your effort towards getting recovering after the accident.
Enlist the services of our legal team here at Cellino Law and discover how we can help ensure things go smoothly for you as you seek justice and compensation for your losses. Some of the reasons for considering us as your legal representatives include:
Insurance companies will not take things lightly; they will put up a fight as they try to offer you a low settlement or discredit your claim. But if you have the right attorneys on your side, they will help you know the various loopholes that insurers use and how you can counter their efforts to walk away with the compensation you rightly deserve.
The other parties involved in the motorbike accident will try and point fingers at you. With our help, you will be able to avoid any undue liability for the incident or lower your degree of the fault so that you avoid tainting your chances of getting the best possible recompense.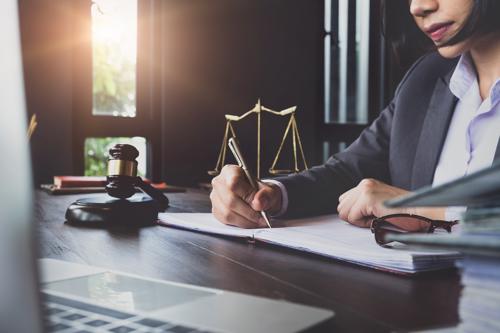 Our legal team is made up of professional that are master of their trade. They will investigate the accident and gather evidence that will help put together a winning strategy. The investigations might also help determine any other parties that are worth pursuing in the matter.
If need be, the team assigned to your case might have to bring in experts from different fields to help with the investigations so that we can determine who is at fault and the maximum compensation we can pursue on your behalf.
Every road user expects to be safe; none anticipated being involved in an accident. However, such unfortunate events happen all the time. For motorcycle accidents, things can take a dramatic turn. The injuries can be devastating, and that is why the compensation awarded to you should be able to cater to all your current and future expenses and suffering. You, therefore, will need legal representation. A team of lawyers that are committed to helping you secure the maximum compensation.
Statutes Of Limitations For Motorbike Accident Cases In New York
Pursuing compensation for motorcycle accident-related damages can be a lengthy and demanding process. But even then, you should not waste time and take longer to start the process. Please note that there is a statute of limitations that govern filing any personal injury claim. In the case of motorbike accident claims, the victim has 3 years from the date of the incident to file the lawsuit. Failure to submit your case within this period automatically invalidates your chances and hopes of seeking compensation.
Nevertheless, some factors surrounding your case might influence the amount of time you have to act accordingly. To better your chances, you should reach out to our law offices and work with our experienced lawyers. They will review your case and advice you on the steps to take.
Can I Still Get Compensation For An Accident In NY I Was Partly Responsible For?
Avoid panicking if you think that you are partly responsible for the accident. Shouldering some degree of blame does not imply that you are entirely responsible for the incident. Moreover, the fact that some part of the liability falls on you means you still can recover some compensation for your losses.
If the fault is shared between the parties involved in the accident, then the amount of money awarded will be split between the parties involved based on their degree of fault. For example, if your fault is determined to be 20%, then the compensation awarded to you will be reduced by 20%.
Given that such a thing might happen in a motorbike accident, it is wise to consider working with reputable professionals that have experience in dealing with personal injury cases. Our Brooklyn personal injury lawyers assigned to your case will fight for your interests and make sure you are well compensated for your losses, pain, and anguish. Call Cellino Law today at (800) 555-5555 and speak to your legal representative. They will review your case and advice you on how to proceed.
Thank you for your help in settling the case of my father's accident. I could always count on you to answer my questions honestly and in terms I could understand. If all lawyers at Cellino Law are like you, I understand why they are an A-1 law firm.

Bedner

Mark Kochanowicz is from far the best attorney you can have. Mark treats you like a friend more than a client. He truly cares and go the extra mile for you and your case, contacts you to update you in regards to your case and keep you informed at all times. Mark represented me twice and settled my cases for way more than I expected. I highly recommend Mark Kochanowicz because he is just the best on what he does!!! Thank you Mark!!!!

Maria

I just want to let you know that I did receive my settlement check. More importantly, I want to thank you again for all you did for both me and my family. I could not be more pleased with my experience at Cellino Law. From the moment I first spoke with you I felt comfortable - you took a sincere interest in my case, clearly explained the process and effected a quick settlement. From this day forward, when someone asks if I can recommend a good lawyer I will, without hesitation, say "Cellino Law". Thanks again.

Walter

My wife and I would like to take this opportunity to thank you for a fantastic job as our attorney. We could not have been more pleased with the work you and your team has done on this case. This past four years or so has been such a roller coaster for our family. We are very pleased and grateful with the result. We have made a good choice by choosing you. Thank you.

Dave

I am writing this letter to say how much I appreciate your services pertaining to my case. Your injury attorney took a hands-on approach and left me fully informed at all times as to where my case was going as well as how much ground we had to cover; leaving the final decisions in my hands but making sure that I knew all of the risks involved in the choices. I have dealt with a few law firms in my life on various different cases and this is the first time that I never had to call and/or track down my lawyer… because of this, I have and will continue to recommend Cellino Law to my friends and associates.

Denise

Thank you for your time, effort, and hard work on my case. I appreciate your expertise and compassion. I never experienced what I went through and I would have been completely lost without you.

Martha