People aren't always as cautious as they should be at work. Unfortunately, that means that accidents frequently occur – especially at construction sites. After handling many construction accident cases over the years, the Brooklyn Construction accident lawyers here at Cellino Law understand that accidents like these occur for a number of reasons. Some of the different types of construction cases that we can assist with include:
Falling materials or tools. Construction projects often require workers to manage tools, building materials, and equipment high above the ground. If they aren't properly secured or managed, materials like these can fall from great heights, posing a danger to anyone standing or working below. Objects that fall can cause significant injuries to the neck, head, or back, even when accident victims are properly protected with hardhats. If you have been injured on a construction site contact a Brooklyn personal injury lawyer to review your compensation claim.
What Are Common Accidents That Cause Injury at Construction Sites?
Improper maintenance of the site. When construction sites are poorly maintained, accidents are far more likely to occur. Anyone working at the site must be properly trained. They also need to have access to essential safety equipment. Anytime these requirements are not met, the chances of injury significantly increase.
Scaffolding-Related Accidents
Proper installation and maintenance are essential when it comes to scaffolding. If the scaffolding is not set up correctly, used the right way, or properly maintained, accidents are likely to occur. Unfortunately, these types of accidents often lead to severe, life-threatening injuries. In many cases, they result in death. Since workers using scaffolding are so far above the ground, they can easily be killed if the scaffolding fails.
Vehicle-Related Accidents
The majority of construction sites have a lot of vehicles present. This includes trucks, excavators, bulldozers, and other types of equipment. Anyone operating or working near vehicles like these can easily become injured. This is especially true if the operators are not properly trained or if they aren't paying attention to what they are doing.
Accidents Involving Cranes
Cranes can easily fall or collapse if they aren't installed correctly. If the crane operator isn't adequately trained or doesn't follow proper safety procedures, severe accidents can occur. Crane-related accidents are often extremely serious, resulting in death in many cases. Workers can be injured by swinging or falling loads, improper crane operation, or other issues.
Ladder Accidents
In New York, people commonly fall off of ladders while working at construction sites. In many cases, injuries sustained in falls like these are relatively minor. Sometimes, however, these types of accidents can cause severe injuries or death. The victim may even end up with a lifelong disability that keeps them from continuing to work in the construction industry. Ladders can tip over easily if they are not properly supported.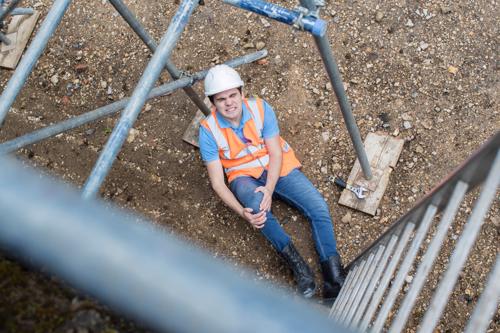 Falling From Roofs
Roofing projects require workers to spend time high above the ground, working under dangerous conditions. Most roofs are sloped, making them difficult and dangerous to walk on. They also can become slippery if they get wet or icy. Victims who fall from such tremendous heights can be seriously injured or killed.
Collapsing Roofs or Ceilings
Roofs don't just pose a danger from above. Anyone working underneath them can also be injured if they fall in or collapse. When a ceiling or roof collapses, anyone standing underneath can be seriously injured or killed. Falling debris can cause major injuries.
While this list barely scratches the surface of all of the potential accidents that can occur on a construction site, it does highlight some of the most common. If you or a loved one sustained injuries in a construction-related accident, reach out to us today for assistance, even if the circumstances of your accident are not listed above. During your free consultation, we will evaluate the details of your case. Based on our findings, we will then provide you with guidance on what steps to take next to improve your chances of getting compensated for your injuries.
New York Labor Laws Related To The Construction Industry
Construction work is dangerous in any location. In New York, however, the risks are particularly high. According to the Federal Bureau Of Labor Statistics, 5% of the workforce in New York is involved in the construction industry. Consider, however, that 27% of the fatal injuries that occur on the job involve construction workers. This data shows that workers in this industry are more at risk of getting injured than workers in other industries, making construction one of the most dangerous jobs.
Labor laws are designed to reduce the chances of workplace injuries while providing essential protection for construction workers. When these laws are followed, accidents are far less likely to occur. If an accident does take place and the employer was breaking one of these labor laws, the injured employee can sue them. Lawsuits like these include additional damages above and beyond the benefits that worker's compensation provides. With a personal injury lawsuit, there are a number of damages that can be included. Examples include lost wages, medical expenses, retirement benefits, and pain and suffering.
In New York, sections 200, 240, and 241 of the Labor Laws give workers the right to seek compensation when they sustain on-the-job injuries. If these laws are violated, serious injuries can occur. Anyone violating these laws can be held accountable for their actions.
New York Labor Laws: Section 200
Under this part of the law, employers in the construction industry are required to create a safe environment for workers. This section specifies the precautions that employers have to take to ensure that their workers are safe on the job. These precautions are designed to keep workers safe while they are performing their job duties, whether those duties include installing building materials, operating equipment, or handling other tasks.
New York Labor Laws: Section 240
According to this section, a third-party can be held accountable for construction site accidents. Workers' compensation won't always pay for losses resulting from accidents like these, making this law essential. Third parties are commonly held accountable when accidents occur involving scaffolding.
New York Labor Law 240, which is also sometimes referred to as the Scaffolding Law, covers accidents that occur when work is being done on apartment buildings, multifamily properties, or commercial buildings. In situations like these, the owner of the property, the contractor, or a tenant can be held responsible for any injuries that a worker sustains. Cases like these involve absolute liability, which means that the only factor that can be disputed is the total amount of damages that the victim claims.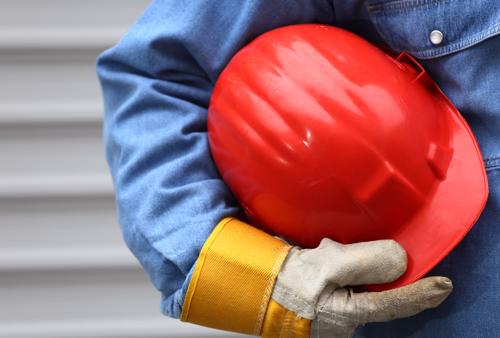 The liability costs are much steeper in accidents where the victim is injured or killed. To avoid being forced to pay, a third-party will usually argue that the accident in question is not covered under this statute. One factor that needs to be taken into account is the building type where the accident occurred. The structure that the victim was working on also needs to be carefully evaluated. This can include tunnels, bridges, garages, water towers, buildings, or any other structure type. Workers need to be performing one of the tasks listed below to qualify under this section:
Erecting
Repairing
Demolishing
Altering
Painting
Cleaning
Erecting equipment such as scaffolding, ropes, pulleys, stays, irons, braces, or slings
General maintenance tasks such as changing light bulbs, cleaning the inside of the structure, inspecting the property, or performing salvage work are not covered.
If you were injured in a construction-related accident that could be covered by the Scaffolding Law, you should contact a lawyer as soon as possible. Discussing your case with an attorney is the best way to ensure that your rights are not being violated. Our attorneys are familiar with New York's labor laws and can assist you with seeking compensation from the responsible party. We work hard to ensure that you get the most money possible for your claim.
New York Labor Laws: Section 241
Under this section, contractors and property owners are required to ensure that workers are adequately protected from potentially hazardous situations. Specific safety requirements for construction sites are highlighted under this part of the law. For instance, contractors are required to erect barriers around the area where construction elevators are being used. Protective safety equipment also needs to be provided for workers. Contractors and property owners are required to take steps to minimize the chances of slipping, falling, or other types of accidents. The goal of this section of the law is to ensure that workers are properly protected while they are on the job.
Thanks to Section 241, property owners and contractors are required to create safe working conditions at their job sites. If a contractor doesn't meet these requirements, major injuries can occur. If these laws are violated, the responsible party needs to be held liable for any resulting injuries. That is where our attorneys can help.
New York Construction Accident Statistics
Overall, there has been a decline in the total number of deaths and accidents occurring at construction job sites in the state of New York in the recent past. Sadly, however, accidents still occur with surprising frequency. In 2017, researchers found that approximately 5% of the workforce in Brooklyn, NY, was involved in construction. At the same time, 27% of the deaths that occurred while people were at work happened at construction sites, showing that a disproportionately high percentage of fatalities occur in the construction industry.
According to the Bureau of Labor Statistics, 3.4% of people employed full-time in the construction industry sustained injuries at work. 46 construction accidents took place in New York City in 2018, with 12 of these accidents resulting in fatalities. Based on these statistics, it is easy to see that anyone working in the construction industry in New York is subjected to a high level of risk.
Who Is Responsible For Injuries Caused By Construction Accidents In Brooklyn?
Throughout New York, there are a tremendous number of construction projects underway at any given time. The construction industry employs a large percentage of the workforce. A number of laws have been enacted to ensure that the safety of these workers is protected while they are on the job. Along with outlining specific safety requirements, laws like these also provide guidance regarding who is responsible when accidents occur.
General Contractors And Property Owners
Anytime a property owner undertakes a construction project, they are required to make sure that the job site is safe and that workers are properly protected. Section 200 of New York Labor Laws states that general contractors and property owners have to take steps to ensure that workers have adequate protection while they are on the job.
They are legally obligated to create a safe construction site. If there are any potential dangers at the job site, steps need to be taken to mitigate the risks. Workers must be provided with the necessary equipment and supplies to complete their jobs safely. Hazardous areas need to be properly identified and secured to reduce the risk of accidents.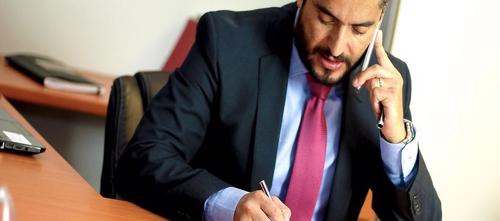 Workers in the construction industry also need to be properly trained to ensure that they can use their tools and equipment safely. Property owners and contractors are required to ensure that construction sites are safe for anyone working in the area.
Section 240 of New York Labor Laws, which is frequently referred to as the Scaffolding Law, requires scaffolding or any other type of equipment on the job site to be properly secured and installed correctly. When injuries occur, the contractor or property owner can be held liable if the accident involves any of the following types of equipment:
Stays
Hoists
Pulleys
Ladders
Scaffolding
Braces
Slings
Ropes
Blocks
Iron
Other types of devices
This section of the law applies to situations where workers are tasked with demolishing, repairing, cleaning, erecting, or painting a structure or building.
With cases like these, the injured party doesn't have to prove that the property owner or contractor was negligent since they are strict liability cases. The total amount of damages claimed by the victim is the only factor that can be disputed.
Subcontractors
Along with a general contractor who is responsible for the entire project, most construction projects also have subcontractors. The primary contractor usually relies on subcontractors to perform a portion of the work. Any subcontractors involved in the project are responsible for ensuring that their workers have a safe environment. If you are injured while working under unsafe conditions for a subcontractor, you could be eligible for compensation.
Site Engineers And Architects
In New York, if a worker is injured on a construction site, the architect or site engineer could be held liable. These professionals are tasked with designing structures or buildings and are required to meet certain standards. For instance, Brooklyn requires regular inspections of construction sites. Injuries sometimes result from structural problems. As an example, workers can be injured if a portion of the building collapses as a result of a design flaw. In situations like these, the engineer or architect is responsible for covering any medical expenses or other damages.
Manufacturers Of Tools Or Equipment
Construction workers use a wide range of tools and equipment. Any defects in pieces of equipment like these can cause serious injuries, regardless of how well-trained the operator is. If you sustained an injury as a result of defective equipment, you can seek compensation from the company that manufactured it. In some cases, the party that sold the equipment may also be held liable.
Contributing Factors For Construction Site Accidents
A number of underlying factors can lead to accidents at construction sites. Most job sites have multiple workers going about their business, using a wide range of equipment. It is easy to understand how accidents occur when you consider the number of people, power tools, large pieces of equipment, and other dangers on any job site. With so many things going on at once, accidents can take place without warning.
The Occupational Safety and Health Administration (OSHA) refers to four different types of construction accidents as the "fatal four". Accidents in these categories often result in fatalities.
Falls
Falls are the leading cause of accident-related deaths in the construction industry. Hundreds of workers die annually as a result of falling. A number of hazardous conditions can lead to falls, including some of the following:
Inadequate protection: Parts of the building that have openings in the floors or walls need to be clearly marked and properly protected with guardrails. Without these safety measures in place, workers can easily fall and get injured.
Problems with scaffolding: Scaffolding is essential for many construction projects. Unfortunately, it isn't always put together the right way. This can cause the scaffolding to collapse, resulting in serious injuries for workers who are standing on the scaffolding or people on the ground beneath. Scaffolding is usually used on tall structures. If it collapses, workers can easily fall many stories. Injuries from accidents like these are commonly fatal.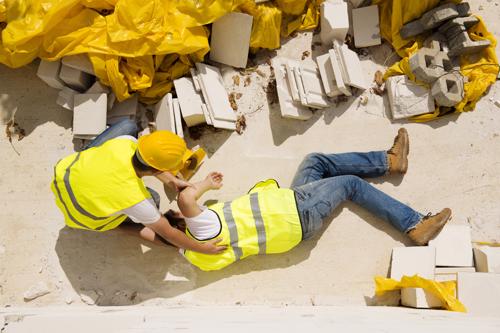 Using ladders incorrectly: At any construction site, you can find workers using ladders to reach high places. This is particularly true if scaffolding is not being used. Ladders that are not properly secured or that are inadequately supported can easily fall, carrying workers along with them.
Exposed reinforcing bars: Rebar is often left unexposed and unprotected at job sites. If a worker falls, these sharp bars can easily impale them. Many rebar accidents are fatal.
Even if a worker survives the fall, they can still sustain severe, life-altering injuries. For instance, head injuries can leave them with brain damage while spinal injuries can leave them paralyzed, forever changing their way of life.
Being Struck By Moving Or Falling Objects
Construction sites are filled with movement, with vehicles and objects constantly in motion. Workers can easily be struck by these objects, resulting in injuries. Examples of accidents like these include:
Collisions with vehicles: Vehicles are constantly moving around construction sites. If the driver or nearby workers aren't paying attention, collisions can easily occur. Along with cars and trucks, dump trucks, bulldozers, and other pieces of heavy machinery pose a risk to construction workers.
Objects falling from above: Most construction projects have areas where work is being done overhead. That means that tools, equipment, and building materials are often stored and used at great heights. If any of these objects fall, workers below can easily get injured. Heavy items like hammers or steel rods can result in major injuries, including traumatic brain injuries.
Being struck by building materials: Many construction materials are extremely heavy. When materials like sheets of drywall or masonry supplies are being moved, workers can be struck. Injuries can also occur if building materials like these fall on top of workers.
Electrocution
Accidents involving electricity commonly occur in the construction industry. Incomplete or ungrounded electrical systems pose a major risk to workers. Anytime a worker uses equipment the wrong way, touches a power line, or moves through an area without adequate ground fault protection, there is a chance they could be electrocuted. Oftentimes, electrocution is deadly. In some situations, however, workers can survive, only to sustain serious injuries such as organ damage, severe burns, cardiac arrest, or other problems.
Getting Stuck Between Two Objects
Workers commonly become trapped between two objects when they are going about their duties on a job site. For instance, they may become trapped between two pieces of heavy machinery or while digging trenches or excavating. Workers involved in accidents like these can become crushed or can have limbs amputated. They may also be deprived of oxygen. The underlying cause of accidents like these can include improper inspections, inadequate safety features, or other issues that compromise the safety of the job site.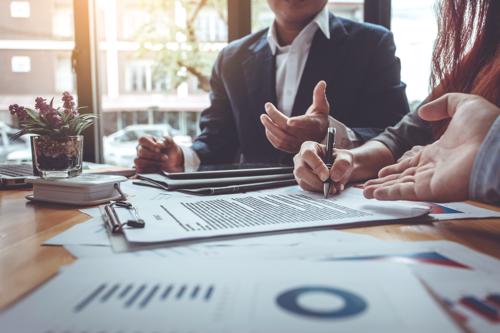 Additional Accidents
The four types of accidents listed above are notorious for causing people to die on the job. A wide range of other accidents can also occur including:
Collapsing scaffolding
Inadequately identified safety hazards
Malfunctioning or misused equipment
Inadequate protection from falling
Machines that are not properly guarded
Malfunctioning machinery
Inadequate safety on roadways
Safety code violations
Poorly designed job sites
Chemical exposure
Inadequate training
Improper or inadequate site inspections
Defective equipment
Explosions or fires
Materials that are improperly stored
Construction accidents can be caused by a number of different factors. Regardless of the underlying cause, injuries from accidents like these can have life-changing consequences for the victims. In many cases, they can even be fatal.
Common Injuries That Occur In Brooklyn Construction Accidents
After a construction accident, our Brooklyn injury firm can assist you, regardless of the type or severity of your injuries. When you hire us to handle your case, you can be sure that your rights are protected and that you are fairly compensated for your injuries. Some of the most common injuries that construction workers sustain include:
Broken or fractured bones
Traumatic brain injuries (TBI)
Back or neck injuries
Injuries to the soft tissue of the body
Crush-related injuries
Amputations
Injuries to the knees or shoulders
Lacerations or abrasions
Burns
A loss of hearing
Injuries to the eyes, sometimes resulting in blindness
What Compensation Can A Brooklyn Construction Accident Lawyer Help Me Receive?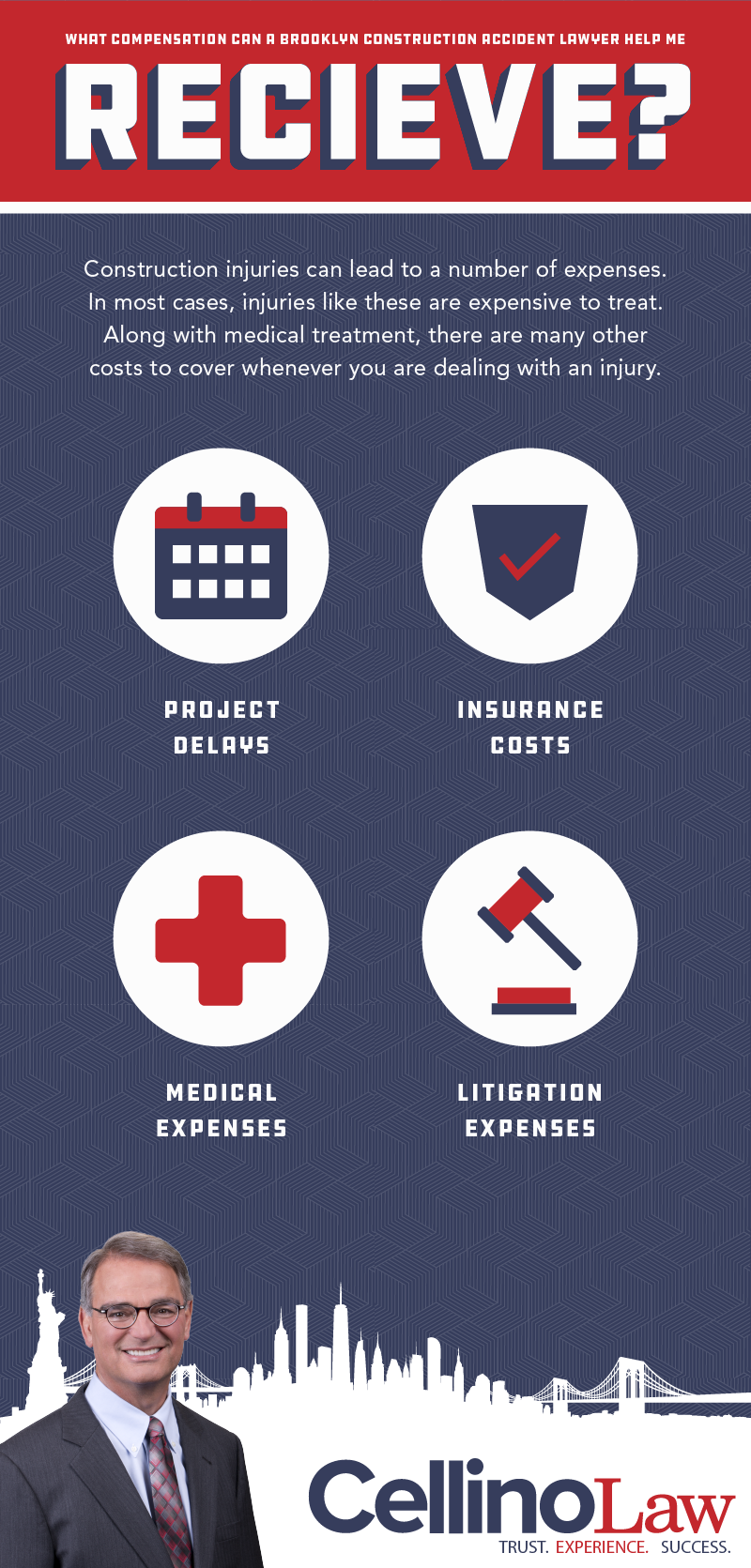 Construction injuries can lead to a number of expenses. In most cases, injuries like these are expensive to treat. Along with medical treatment, there are many other costs to cover whenever you are dealing with an injury.
Medical Expenses
Injured workers are usually taken directly to the emergency room. Some of the costs they may incur include ambulance fees, hospitalization, surgery, intensive care, trauma care, prescription medication, and ongoing rehabilitation.
Lost Income
Severe injuries can limit a victim's ability to work for a long period. Lost income can quickly add up. In some cases, the victim may never be able to work again or they may be forced to give up construction in favor of another type of job where they can't make as much money. Depending on the severity of their injuries, they may have to rely on disability benefits.
Project Delays
Workers aren't the only ones who suffer when injuries occur. In many cases, the contractor also is affected. Workers who are unable to continue with their jobs can cause delays in the project. For instance, if a worker who is a specialist is injured, the project may have to be put on hold until they can resume their duties. When an accident occurs, construction work has to stop until the victim has received medical help. The site may even be shut down until OSHA has a chance to conduct an investigation. Along with causing delays, these issues can sometimes result in projects getting shut down altogether.
Insurance Costs
When a worker is injured, they can file a worker's compensation claim. Claims like these cause the company's insurance premiums to go up. This increases the operating costs of the business, which can have a negative impact on the company's finances.
Litigation Expenses
If a company is not adequately insured or if they are facing a liability lawsuit from a third-party, they have to hire a lawyer to represent them. Injured workers commonly win lawsuits like these, forcing the company to pay the total amount of the judgment.
Together, all of these expenses can add up to a tremendous amount of money. The best way to avoid situations like these is by taking steps to prevent accidents. Companies often balk at the idea of implementing safety protections, thinking that they cost too much time and money. What business owners need to understand, however, is that the cost of an accident can easily eclipse the cost of the safety measures required by OSHA. Companies have a responsibility to provide a safe work environment for their employees. Accidents not only are costly for victims but also for the company. Following the recommended safety requirements is an excellent cost-saving measure for everyone involved.
Worker's Compensation and Construction Accidents
New York law requires businesses to carry a reasonable amount of worker's compensation coverage. Issues covered by this type of insurance include physical injuries, occupational illnesses, or exposure to toxic conditions while on the job. Mental illness is not covered, however. Coverage benefits are available for people who are facing long-term disability.
There is a common misconception that worker's compensation benefits automatically kick in any time someone is injured on the job. As it turns out, however, this isn't always true. An injured worker should file a claim as quickly as possible to avoid missing the filing deadline. Victims of workplace accidents need to follow a precise series of steps after an injury to get their claim approved. Failing to meet these requirements could keep them from getting compensated for their injuries.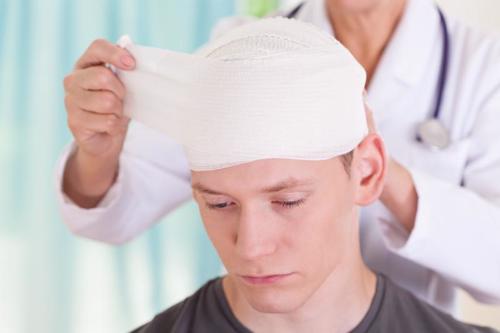 The benefits available to workers after an injury can vary, depending on the type and severity of the injury. For instance, some accidents result in permanent disabilities while others don't. Some possible benefits include the following:
Payment for medical costs, within reason
Disability benefits for both short-term and permanent disabilities
As much as two-thirds of the worker's pay each week
Don't make the mistake of assuming that you will automatically get these benefits if you are injured on the job. Insurance companies almost always try to reduce the amount of money they have to pay as much as possible. It isn't uncommon for workers to face an uphill battle when they are trying to get the benefits they are owed. Insurance companies frequently use questionable or underhanded techniques to attempt to get out of paying pain claims to beneficiaries.
The goal of any insurance company is to turn a profit. In order to do that, they need to minimize their payouts as much as they can. They rely on a number of different techniques to get out of paying claims. Some of the most common strategies they use include:
Disputing the severity of an injury
Claiming that the injury did not occur on the job
Claiming that the worker missed more work than necessary
Arguing that the worker is capable of getting back to work
Denying that medical treatment is needed
If the insurance company denies your claim or if your benefits are lower than they should be, you should request an administrative hearing. Hiring a Brooklyn workers' compensation attorney to represent you is the right option in a situation like this. These attorneys are familiar with worker's compensation laws in New York, improving the likelihood of getting the benefits you are owed.
What Should I Do If I'm Injured In A Construction Accident?
When an injury occurs, you can't always count on worker's compensation benefits or compensation from a third party. Your benefits may be denied if you make any mistakes when you file your claim. You may also get less money than you deserve. To ensure that your rights are protected, follow all of these steps after an accident:
See a doctor or medical professional right away. The most important thing to do after an accident is to make sure that you get proper medical care. If you don't require an ambulance, you can drive yourself to the emergency room or see your regular doctor. In most cases, the more quickly you get medical care, the faster you will heal from your injury. The doctor will create a medical report providing details about your injury. They also will make treatment recommendations. These recommendations are essential when filing a claim.
Let your employer know about the accident. If you are planning on filing for worker's compensation benefits, you need to notify your employer of the injury. This should be taken care of as quickly as possible. If you have severe injuries, seek medical treatment first, then report the accident after you are safe and properly cared for. Whenever your doctor provides you with updates on your condition, keep your employer in the loop.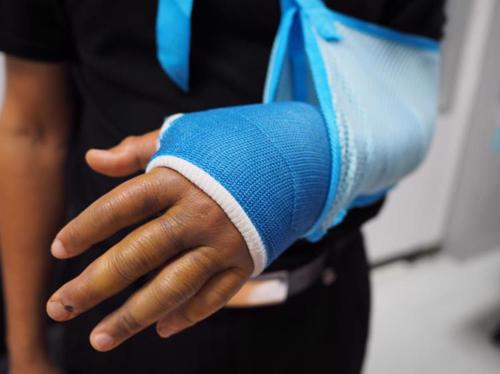 Verify that your employer has properly filed a report. After you notify your employer of the injury, they are required to write a report. Once the report has been created, you are entitled to a copy of it. After your employer gives you the report, read it carefully to make sure that there are no inaccuracies. Hold onto your copy of the report in case you need to refer back to it or use it at a later date.
Discuss the accident with witnesses. If someone else saw the accident occur, ask them for a statement describing what they saw. Statements like these can be used to back up your claim. If your employer or the insurance company tries to dispute how the injury occurred, having a witness statement can be invaluable.
Write down what happened. You most likely will have to describe how the accident occurred on multiple occasions. All of your statements about the accident need to be consistent. Write down everything you can remember about the accident right away. That way, you can refer back to your notes any time you need to make a statement to ensure that your statement is accurate.
Consider hiring a lawyer who is experienced in construction accident cases. They can use their experience and expertise to ensure that your rights are protected. Your attorney can take care of dealing with the insurance company for you and can also help you identify any other parties who may be responsible for your injuries. If a third party is liable, they can assist you with putting together a lawsuit or claim to ensure that you are fairly compensated.
How To Handle Construction Accidents That Result In Fatalities
According to the US Bureau of Labor Statistics, more than 4,000 people die on the job annually. Approximately 1,000 of these deaths occur in the construction industry. About one out of every five workplace fatalities can be attributed to construction-related accidents.
If someone in your family was killed in a construction accident, you can file a worker's compensation claim. Worker's compensation covers death benefits, including paying for the funeral and burial. You may also be able to receive temporary disability benefits in installments.
You may also want to consider filing a wrongful death claim if the situation warrants it. Wrongful death cases involve fatalities that were caused by the negligence of another party. When filing a wrongful death claim, family members need to prove:
The fatality resulted from wrongful or negligent behavior
The at-fault party behaved negligently
The family members of the victim sustained losses as a result of the accident
Wrongful death cases in New York can include additional damages that aren't covered under worker's compensation insurance. Some of these damages include pain and suffering, lower quality of life, and a loss of financial support.
If someone you love was killed in a construction-related accident, it is important to speak with a Brooklyn wrongful death lawyer. Don't accept a settlement offer without first seeking legal advice. The knowledgeable, lawyers at Cellino Law can evaluate your case to ensure that you are getting all of the compensation you deserve.
We want to send a big "Thank you" from the both of us. We know you both fought for us and did a great job with our case. You did it in a timely manner and we appreciate it.

Kerrijo & Jerry

Thank you for your efforts on my behalf. I am very pleased (and surprised) at the amount of the settlement. We will use the funds to help pay down the debt on the truck we had to purchase after ours was totaled. Thank you again.

Linda

Cellino Law was a great company to work with. From the beginning they came out and met with my uncle and myself and assured us that everything would be taken care of from beginning to end our lawyer state and constant contact with us to make sure that everything would go smoothly and it did. I would definitely recommend anybody to go to Cellino Law for whatever help they need. And specifically please ask for the lawyer that we had Mr. Alan Silverstein. He was amazing and his staff was always attentive. Please go with them for your next law needs.

Eshaunda

Choosing the right attorney to represent you after an accident can make all the difference. This is no cliche. I recently experienced these words to live by first hand. After a tractor trailer rear ended me at high speed in 2017 I retained Allan Silverstein to handle my case. I quickly realized that bringing a lawsuit rapidly snowballs into a mountain of details that can make or break your results. Documents, case histories, doctor visits, bills, and lots of phone calls all need to be accurately kept track of if a successful outcome it to be attained. To complicate matters I reside in New York and the incident took place in New Jersey. Luckily, Allan was licensed in multiple states. I was fortunate to find Allan to handle this matter from the New York area. Armed with an accurate account of the facts Allan went to work on the difficult job of negotiating with the defending insurance company as well as my no fault carrier in order to obtain the best possible outcome for my set of circumstances. In a lawsuit communication is key and and events can be of a timely nature. Allan never failed to return my calls - usually the same day! He fought skillfully and respectfully to get me the best possible settlement. He is easy to deal with and a likeable down to earth guy. He always listened with compassion and respect to my issues. He guided me with objective understanding as well as a realistic analysis of the merits of my case. When we finally settled Allan got me a fair agreement beyond my expectations and negotiated with my doctors to make sure all my bills were paid. It was a great experience having Allan represent me. Quality work in any aspect of life is hard to find. Quality is what I got with Allan Silverstein. I highly recommend him if you find yourself in need of a personal injury attorney.

Theodore

Thank you for your time, effort, and hard work on my case. I appreciate your expertise and compassion. I never experienced what I went through and I would have been completely lost without you.

Martha

This is to express our gratitude to you and your team in helping us and Stephanie navigate through the legal process following her car accident. We are very satisfied with the outcome and grateful for your hard work and attention to details. We fell confident that with this compensation, Stephanie will be able to move forward with her studies and her life with the ability to care for some of her health needs resulting from the injuries sustained following her car accident. Thank you very much and may God continue to bless your efforts.

Jose & Rose