One of the best types and investments that you can make is investing in real estate because of the high yield that it can return. However, investing in your own property, or any property, is really not that simple. For example, once you own a property outright, you are required by law to maintain the status of that property, as well as the safety of those that will be in proximity to it.
The property owner must do renovations, eliminate defects, and repair any problems that could jeopardize the safety of those that will be on the property or even around it. People that have been hurt due to the poor conditions they have encountered at a property may need to contact a New York premises liability lawyer to find out what legal options are available to them.
According to the laws of New York State, property owners are required by law to provide some form of compensation for damages that have been caused as a result of the negligence of the owner. Do you currently have enough proof to uphold the possibility of a liability claim regarding your premises? If you do, these steps will help you prove your case, and if this goes to trial, the jury may decide to give compensation to you once it comes to an end. By doing this, and not hesitating to contact a New York personal injury lawyer, you can resolve your claim at a faster rate.
Different Types of Premise Liability Cases
The professionals at Cellino Law have been dealing with premises liability cases for years, as well as insurance claims. Our attorneys are professionals that you can rely upon to help you build a strong case, regardless of whether this is a property hazard case or if it involves some type of accident. Our legal team can offer you proper counsel for the following types of cases:
Slip and Fall Cases
Are you currently dealing with an injury, no matter how severe it is, as a result of a slip and fall accident that occurred on somebody else's property? Once you have been injured, we can provide the best legal assistance and try to show that the owner was negligent, leading to your injury. We will be able to help you regardless of the type of property, including industrial, residential, and commercial properties.
Stair Accidents
If you have been involved in a stair accident, we can also help you. Were you injured as a result of a staircase that was in poor condition? Or was this incident the result of not having proper lighting? If you have been involved in a staircase accident, the property owner can be held accountable for the injuries that you have right now. You don't have to look anywhere else to find lawyers that can assist you legally and help you get some type of settlement or compensation.
Lead Poisoning
New York is a location where many people have been exposed to lead, which is very bad for a person's health. Most people are exposed in some form or another, primarily in rental units. In New York, there is an abundance of lead paint on walls and lead water pipes. Therefore, if you have developed any complications as a result of lead poisoning, you will know exactly what to do. Simply call us on the phone and our legal team will provide you with legal counsel.
Escalator Injuries
Most of us have used an escalator without harming ourselves. However, this doesn't mean that it cannot happen as many people have been injured because of the failure of an escalator. In some cases, body parts can become stuck amidst the moving parts, and this can lead to extremely serious injuries. If you have recently become involved with some type of escalator accident, Cellino Law can certainly help you or at least provide legal assistance.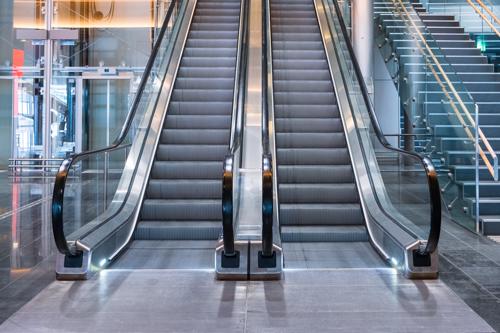 Elevator Accidents
One of the most common accidents in New York is caused by an elevator. It is advisable that you always use some form of caution before using one. These should be maintained and serviced regularly, as this will lead to detecting and subsequently repairing design flaws. If you have been injured as a result of one of these flaws in an elevator, you should contact our attorneys so that we can begin to build a case for you.
Swimming Pool Accidents
There are so many people that have experienced life-threatening situations as a result of swimming pools. You need to pursue recovery if you have been injured, or if you had an incident that could have led to a severe accident. We will look at each case very carefully, determine significant points, and then figure out how much compensation should be coming your way.
Amusement Park Accidents
These places are almost always a place where people can have fun, but it's possible that your time could be cut short despite having an amazing experience. When this happens, people can get hurt. If you are suffering as a result of an amusement park accident, you need to contact attorneys that will not hesitate in working with you. These parks should be maintained, as well as properly designed so that dangerous elements that can lead to accidents can be eliminated.
Security Negligence
The security of any property is the responsibility of the property owner. It is important that you avoid staying in a building, for example, that is known for assault, theft, sexual harassment or the threats of potential robbery. If this is the case for you, that property owner can be held liable for injuries and damages that you will sustain as a result of these threats. Owners need to set up proper security measures to maintain safety.
Airport Accidents
Cellino Law often receives communication regarding injuries that have occurred because of dangerous situations at an airport. If you are inadvertently part of this type of case, we can act swiftly to start representing you with an airport accident lawsuit. Our legal counsel will help you determine the best course of action to ensure that you will be compensated for any injuries that you may have sustained at this location.
Hotel Accidents
If you were staying at a hotel located in New York and suffered an injury, do you have any recourse? Perhaps this has happened to a close relative, and you could speak with us today in order to determine what type of lawsuit we could file to provide compensation for injuries they may have sustained. In this case, the management or the hotel owner would be the people that we would contact as they would be responsible for the safety of everyone at their hotel.
Ceiling and Roof Collapse
Ceilings and roof collapse injuries are not that common, but our attorneys have dealt with this before. Our top-notch legal services and advice can help you if you have been injured because of a falling ceiling, roof, or even a wall. The property owner is always responsible for dealing with these damages, even if this is about roof repair.
Scalding and Burns
The law clearly states that tenants at a household should be able to access hot water. Other than this, the temperature of the water is not to exceed 120°. Once it is beyond this limit, this can lead to scalding of the skin or burns that can be quite significant. The property owner is responsible for correcting the temperature of the water, and if you are injured in any way, they can be held liable for this obvious negligence.
Municipal Liability
You certainly do have the right to file a lawsuit if you have been injured. However, you need to realize that before going after the municipality, you must file some type of notice of claim, preferably before the deadline, which is typically about three months after the incident. If you don't do anything, especially before the stipulated deadline, then your claim will have no merit.
Premise Liability Claims and Common Risks
People that are living in a dangerous property are risking their own health. There are certain statutes in New York that state that people that own places that are dangerous need to be responsible, even if the potential hazards are hard to detect.
Common hazardous situations and things found that properties include:
Insufficient amounts of security
Inadequate property management and maintenance
Dangerous accumulation of certain items
Slip and trip plus fall hazards
Building structural flaws that are internal as a result of construction, poor designs, and the potential of a collapsing structure.
When an accident occurs in a building, it may fall into one of those categories. Owners will be held accountable for damages, injuries, and any harm that has been caused to that person because of the accident. The court must investigate these situations as well in order to establish that the owner had the ability to prevent the incident from occurring, and then determine if they would have been able to prevent it or not. When it is determined that the accident was the result of an issue at the property, the owner is going to be held accountable.
Insufficient Security Measures
Cellino Law has been able to assist a multitude of people in getting compensation as a result of lack of security for their injuries. To handle insecurity issues, such as assault or robbery, the owner of the property must answer to these situations that have potentially led to the harm or injury of someone that is living there. The law specifies that the owner is absolutely obligated to prevent any potential wrongdoing and this begins with putting in security systems.
Negligence can be shown, in regard to security, if there is no way to determine if a crime can be committed. Criminal incidents, when they happen initially, could not be anticipated, which means that the property owner would not be likely held accountable for the first crime taking place. You can be sure that the property owner will be held liable if you can show that they were certainly aware of the criminal activities that were happening, yet they failed to pursue the necessary steps for preventing it from happening.
There are many measures that someone can take in order to provide the proper level of security at any location that they own. Many of these measures include putting in some form of security, such as a guard, installing security fences or gates, or even improving the lighting in parking lots or even at an ATM. In many cases, people find it quite easy to legally pursue the property owner, especially as opposed to the criminal perpetrator. It is because criminals can easily conceal their identity whereas a property owner is easy to track down.
How is Negligence Proven in a Premises Liability Claim
New York is very busy with streets that are full of activity. Injuries, however, can happen on someone else's property and you can take them to court to pursue them legally. Before you get the compensation, it is important to understand that the injuries that were suffered were specifically caused by the property owner's negligence. To do this, your lawyer must show:
The property owner was well aware of the hazards
The property owner had enough time to fix the problems but did not
There was an obvious presence of this adverse condition on the property that led to your injuries
Once the accident has occurred, property owners will often do their best to cover up their tracks and quickly make repairs or improvements where they are needed. There is a logic behind doing this which is to simply eliminate any potential proof that can lead to confirming that they were responsible or that they were negligent. It is because of this that you must take video or images of the areas where you were injured in order to document the defects which can be used as evidence in your case.
It is very important to act as quickly as possible, and part of that involves contacting Cellino Law in order to get the legal support that you need. After we have spoken with you, and we have all of the evidence that you can provide, filing a claim and trying to seek compensation will be the next step.
Damages That Injured People May Receive as a Result of a Premises Liability Claim
Our law firm understands how challenging these incidents can be, and how badly it can go when you are injured as a result of the negligence of another. We work night and day to ensure that you will get the proper compensation that you deserve. Here are some of the various forms of claimant's compensations that people can ask for in a premise liability case:
Drastic lifestyle changes
Affected earnings
Emotional suffering
Suffering and pain
The cost of rehab or therapy
The cost of medical treatments currently and later on disability
Lost wages
The claimant can produce a figure regarding the premises liability that may depend almost entirely on what type of injuries were sustained. An example of this would be a claimant that had experienced or suffered from small injuries, and as a result of this, the total amount of their settlement would be much smaller. On the other hand, someone can ask for more compensation if they experience life-threatening injuries or if their injuries were quite extensive.
Who Exactly Can be Held Liable in a Premises Liability Case?
It is certainly your right to go after a property owner in a court of law. However, if there is a business that is currently responsible for the property, you can actually go after them in court, holding them responsible for injuries you have suffered, or any losses, as a result of this accident. An example of this would be property or premise owner contracts for a security company that is supposed to be watching out for the safety of tenants and somebody actually gets attacked. In this case, the security company would be held responsible for the injuries that were sustained, and not so much the person that was the perpetrator of the crime.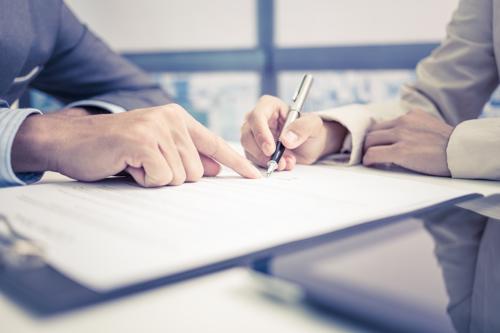 When the victim is injured because they were negligent, they can be blocked from receiving any type of compensation at all if it is deemed to be their fault.
On the other hand, it is important to leverage how New York State holds these premises liability claims, specifically looking at them with high regard. If you are a victim, you can always try to get compensation if you can determine who the negligent party was. However, it is so important to remember that compensation amounts could be a much smaller amount if you are found to be partially responsible for your injuries and the incident where it occurred.
Contact Cellino Law's New York Premises Liability Lawyers
If you are an individual that is currently dealing with injuries that are the result of negligence or poor conditions on someone else's property, you may be eligible for some type of compensation. You need to speak with a lawyer that is experienced and knowledgeable regarding premises liability matters. You should contact our New York personal injury firm right away at (800) 555-5555, or simply utilize the online tool that we have provided to present your case to us.
I just want to let you know that I did receive my settlement check. More importantly, I want to thank you again for all you did for both me and my family. I could not be more pleased with my experience at Cellino Law. From the moment I first spoke with you I felt comfortable - you took a sincere interest in my case, clearly explained the process and effected a quick settlement. From this day forward, when someone asks if I can recommend a good lawyer I will, without hesitation, say "Cellino Law". Thanks again.

Walter

Thank you for your efforts on my behalf. I am very pleased (and surprised) at the amount of the settlement. We will use the funds to help pay down the debt on the truck we had to purchase after ours was totaled. Thank you again.

Linda

Mark Kochanowicz is from far the best attorney you can have. Mark treats you like a friend more than a client. He truly cares and go the extra mile for you and your case, contacts you to update you in regards to your case and keep you informed at all times. Mark represented me twice and settled my cases for way more than I expected. I highly recommend Mark Kochanowicz because he is just the best on what he does!!! Thank you Mark!!!!

Maria

Tim Cellino handled my case beautifully. He is very knowledgeable and patient with all my questions. He kept in touch with me through out my ordeal. Tim also got a settlement for more than I expected. I highly recommend Tim Cellino!

Jayne

I can only say great things about my attorney Allan Silverstein. He is professional, he calls back right away, he keeps me informed, and makes me feel comfortable as this entire ordeal is stressful. I have total confidence in his ability to handle whatever comes his way. He is no nonsense and very good at his job. Thank you Allan... he is a true asset to the team!

Mrs Steward

My wife and I would like to take this opportunity to thank you for a fantastic job as our attorney. We could not have been more pleased with the work you and your team has done on this case. This past four years or so has been such a roller coaster for our family. We are very pleased and grateful with the result. We have made a good choice by choosing you. Thank you.

Dave