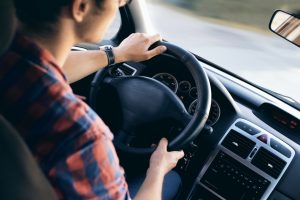 Getting into an accident with an uninsured motorist can be a confusing and frightening experience. It's normal to feel helpless, frustrated and angry. After all, one person's negligence and irresponsible decision have added new complications to an already complex situation. Hire an experienced uninsured car accident lawyer to help you navigate this challenging situation. Your attorney is one of the most important allies on your road to recovery after an accident.
What To Expect After an Accident With an Uninsured Motorist
Did you know that one in eight drivers in America has no auto insurance? The number is even higher in specific states. For example, almost 30% of drivers in Mississippi have no auto insurance. Sadly, that makes accidents with uninsured drivers reasonably common. So, what can you expect after finding yourself in this situation?
Information Exchange
An uninsured person might not provide factual information because they know the consequences of driving without insurance and causing an accident. Consequently, never take someone's word as fact. Instead of asking for someone's name, ask to see their driver's license. The same goes for insurance information.
Documentation of Evidence
Uninsured persons might deny they were even present at the scene. Document and photograph the scene of the accident, as well as all vehicles involved. Take pictures of the damaged car parts, license plates and other relevant details. Get contact information from any witnesses to the crash.
Insurance Review
Did you include coverage for underinsured or uninsured motorists in your auto insurance policy? Even if you think you did, reviewing your policy is the only way to confirm. In some cases, you might need to call the insurance company. There are some critical elements to note about insurance coverage.
Collision Insurance
Progressive confirms that you may file a claim on your collision insurance after an accident with an uninsured person. It adds that the coverage applies regardless of who is at fault. Note that this only covers the cost of vehicle repairs.
Comprehensive Insurance
This type of insurance also covers the cost of repairs and replacement to your vehicle. Without collision insurance, it may not provide coverage if the damage results from a collision with an uninsured motorist.
Uninsured or Underinsured Coverage
Some drivers opt out of this coverage because they know collision and comprehensive insurance cover their vehicles. However, neither of these covers the cost of medical bills. You could get stuck with large payments if you do not have health insurance, MedPay or other alternatives.
Law Enforcement Involvement
If you suspect that the other driver does not have insurance, you may want to call 911. Keep in mind that uninsured persons can become desperate in these situations and attempt to evade the police, so proceed with caution. Ideally, you get as much information as possible before calling the police.
Medical Attention
After an accident, you should seek medical attention even if you don't feel injured. Some injuries might take time to manifest and it's better to be safe than sorry. You may worry about medical bills, but those costs can increase if you delay treatment. Even worse, the court could hold you partially responsible for the resulting injuries. Similarly, the opposing side may claim you made the injuries worse by delaying treatment.
Assistance From an Experienced Attorney
When tackling a car accident case involving an uninsured driver, you need all the professional help you can get. Hiring an experienced attorney can make a big difference in the outcome of your case. An uninsured car accident lawyer has extensive experience dealing with these situations and knows how to handle insurance companies. They can also help you pursue compensation.
Some Common Expenses After an Accident
Car accidents can cost thousands of dollars in car repairs, injuries and lost income. Consider the main expenses you may need to discuss with your attorney:
Emergency Care: If you or someone else needs immediate medical attention, you could face medical bills. Talk to your attorney about your options for ensuring the negligent party covers the cost.
Vehicle Damage: Who will pay for damages to your vehicle? Will your insurance company pick up the bill, or will the uninsured person pay out of pocket?
Property Damage: You likely had other items in the car that sustained damage during the crash, such as your cell phone, laptop or work equipment. Ensure you include the cost in your claim.
Lost Wages: Depending on the accident's severity, you may take time off work and miss a few checks. This can be a substantial financial hit for contractors and other non-salaried workers.
The Consequences of Driving Without Insurance
It is only natural for you to wonder what happens to the uninsured driver. Will they spend time in jail? How will they pay for your injuries and the damages caused to your vehicle? Only an experienced attorney can help you answer these questions. Nevertheless, here are some typical outcomes in these cases:
The driver may face license suspension that ranges from reinstatement after purchasing insurance to potentially waiting a year.
Some states are quick to impound vehicles driven by people who do not have insurance.
The driver or uninsured vehicle owner could spend time behind bars, though it is less likely for a first offense.
The driver may need to pay fines and fees related to driving without insurance, which could reach thousands of dollars.
How To Protect Yourself From Uninsured Drivers on the Road
Unfortunately, it's impossible to know if a driver is uninsured until you get into an accident. Even so, there are some precautions you can take to protect your best interests:
Consider adding uninsured motorist coverage to your insurance policy, even if it is not mandatory in your state.
Drive defensively, stay alert and try to avoid aggressive drivers.
Take extra care when driving in states with higher rates of uninsured motorists, such as Mississippi, Michigan, Tennessee and New Mexico.
How an Uninsured Car Accident Lawyer Can Help
After a car accident, you might wonder whether hiring an attorney is a wise decision. It's a good idea to hire an attorney for any legal matter. Only an experienced attorney can review the laws carefully and provide the advice you need to make sound decisions. Here are some of the many ways that attorneys can help you:
They can negotiate with insurance companies to ensure you get a fair settlement.
They can advise you of your rights, including the right to pursue legal action if necessary.
They can investigate the accident and gather evidence, such as witness statements and photos.
They can represent you in court if needed.
They can advise you on suitable strategies for recovering damages.
You can focus on your recovery while they handle the heavy lifting in resolving the case.
Find an Experienced Attorney Near You
A knowledgeable and experienced attorney makes recovering damages from an uninsured car accident much more manageable. As you search for an attorney, look for a professional with extensive experience in this particular area of law. Check reviews to find out what other clients say about them. Finally, verify their track record to see how often they win and how much they win.
At Cellino Law, we have a proven record of delivering results for our clients. We have recovered more than $2 billion in settlements for our clients and look forward to serving you. Contact us to get started.
My experience during the time of negotiations was extremely positive. Josh Sandberg handled my lawsuit with the utmost integrity. He returned all my phone calls in a timely manner and answered all my questions. Josh made things less stressful. I would highly recommend Josh and the entire staff at Cellino Law.

Arthur

It was a great pleasure working with you on my lawsuit. You certainly gave 150% of your time and interest in settling my case and for that, I am extremely grateful. Therefore, I want to thank you very much for helping me win my settlement and wish you the very best.

Linda

I highly recommend Cellino Law to anyone involved in a car crash. I worked with Michael Lovecchio, and had a wonderful experience given the circumstances. He was very attentive, and got the best possible outcome I could have wanted.

Susan

Mark Kochanowicz is from far the best attorney you can have. Mark treats you like a friend more than a client. He truly cares and go the extra mile for you and your case, contacts you to update you in regards to your case and keep you informed at all times. Mark represented me twice and settled my cases for way more than I expected. I highly recommend Mark Kochanowicz because he is just the best on what he does!!! Thank you Mark!!!!

Maria

Thank you for your time, effort, and hard work on my case. I appreciate your expertise and compassion. I never experienced what I went through and I would have been completely lost without you.

Martha

Choosing the right attorney to represent you after an accident can make all the difference. This is no cliche. I recently experienced these words to live by first hand. After a tractor trailer rear ended me at high speed in 2017 I retained Allan Silverstein to handle my case. I quickly realized that bringing a lawsuit rapidly snowballs into a mountain of details that can make or break your results. Documents, case histories, doctor visits, bills, and lots of phone calls all need to be accurately kept track of if a successful outcome it to be attained. To complicate matters I reside in New York and the incident took place in New Jersey. Luckily, Allan was licensed in multiple states. I was fortunate to find Allan to handle this matter from the New York area. Armed with an accurate account of the facts Allan went to work on the difficult job of negotiating with the defending insurance company as well as my no fault carrier in order to obtain the best possible outcome for my set of circumstances. In a lawsuit communication is key and and events can be of a timely nature. Allan never failed to return my calls - usually the same day! He fought skillfully and respectfully to get me the best possible settlement. He is easy to deal with and a likeable down to earth guy. He always listened with compassion and respect to my issues. He guided me with objective understanding as well as a realistic analysis of the merits of my case. When we finally settled Allan got me a fair agreement beyond my expectations and negotiated with my doctors to make sure all my bills were paid. It was a great experience having Allan represent me. Quality work in any aspect of life is hard to find. Quality is what I got with Allan Silverstein. I highly recommend him if you find yourself in need of a personal injury attorney.

Theodore