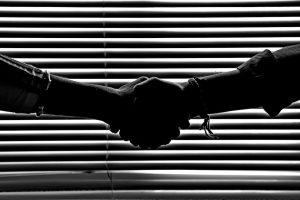 There is no universal average settlement for a car accident case. Victims can walk away with anywhere from a few thousand to several millions of dollars, depending on various circumstances that can impact their ability to recover losses. In general, the more severe the accident is, the greater the losses. More significant losses typically equal more damages and compensation. However, you are responsible for proving negligence and losses when filing a fault-based claim. A car accident attorney can help you ensure you do so adequately.
How Do Damages Impact Your Settlement?
Personal injury law refers to the losses you incur as compensatory damages. These encompass the value of your claim and are only as recoverable as the evidence you can supply to support each one. Every auto accident is different, but most entail some form of compensatory damages, further divided into economic and non-economic losses. However, cases that involve an at-fault driver who exhibited behavior that constitutes gross negligence may also receive an award for punitive damages.
Compensatory Damages
Compensatory damages make whole what you lost and what the at-fault party owes you. The economic losses include the objective financial elements of your claim. In contrast, the non-economic losses are more subjective and vary significantly depending on the accident's severity and injuries.
Economic Losses
The most common example of an economic loss is the cost of your medical care following an injury. You can recover the cost of the following:
Emergency medical services, including ambulance expenses and the cost of care in the hospital's emergency department
Hospital care after admittance
Surgeries
Medical devices and medications
Rehabilitative care
Ongoing treatments for injuries that require long-term care
You can also recover the income you lose as you miss work during your recovery or due to a permanent disability that stops you from doing the job you did before the accident. Other recoverable economic damages include repairing or replacing your vehicle and out-of-pocket expenses for replacement services, such as household help or childcare.
Non-Economic Losses
Your economic losses represent how a car accident and severe injuries can impact your mental and emotional health. For example, you can claim:
Pain and suffering endured over a prolonged healing process
Pain and suffering endured during treatment for an injury
Emotional distress and mental anguish related to the pain you suffered from your injuries
Loss of the ability to enjoy your life as you once did
Loss of the ability to have an intimate relationship with your spouse
Understanding the value of these losses will significantly impact your settlement. For example, pain and suffering can amount to as must as five times the value of your medical bills. A car accident lawyer can help you understand how to adequately calculate your losses and gather the evidence necessary to support them during negotiation with the insurance company.
Punitive Damages
If the other driver in your accident displayed gross negligence or an absolute disregard for the safety of everyone around them, you might also receive an award for punitive damages. For example, reckless driving that leads to an accident or driving under the influence of drugs or alcohol while speeding warrants gross negligence. Suppose you do receive an award for punitive damages. In that case, the amount is often substantial because the court uses this process to punish the defendant for their actions and, hopefully, deter them from doing it again.
What Elements Can Affect Your Car Accident Settlement?
In New York, two laws can directly affect your ability to recover compensation. First, the state's no-fault auto insurance requirement may hinder you from filing a lawsuit or claim against the at-fault driver. Second, if you are partially at fault for the accident, the pure comparative negligence rule will regulate how much you can receive for your losses.
The No-Fault Auto Insurance Requirement in New York
New York and only a few other states require drivers to purchase no-fault auto insurance, known as personal injury protection, before registering their vehicles. The term "no-fault" refers explicitly to the fact that you can file a claim for damages through your own policy without the burden of proving someone else's fault. As a result, you can claim any necessary medical treatment costs, up $2,000 per month in lost income for three years, and as much as $25 per day for any essential replacement services, such as in-home care or childcare services.
The problem with the no-fault system is that you cannot recover non-economic losses, so it does not account for the pain and suffering you endured. For example, while you can recover a $2,000 death benefit paid to the estate of someone who died due to the accident, it also does not cover the emotional and psychological damage that loss can cause surviving family members. To ensure adequate coverage in cases involving wrongful death or severe personal injury, New York allows you to step outside this process and file a claim against the other driver as long as your injuries qualify as significant disfigurement, total disability for 90 days, broken bones, permanently limited use for a body organ, or significantly limited use of a body system.
New York's Comparative Negligence Rule
When you file a fault-based claim, the other side will likely argue that you at least contributed to the accident, even if your contribution is minimal. If there is truth to the claim, New York car accident law mandates applying the pure comparative negligence rule. When used, both parties bear a specific percentage of fault for their role in the accident. As the injured party filing the claim, the court removes your share of the blame from the total value of damages. Consider these scenarios:
You are 15% at fault for damages valued at $10,000. Therefore, you can only receive $7,750, which reflects the remaining 85%.
You are 90% at fault for damages valued at $10,000. Therefore, you can only receive $1,000. You would be ineligible for damages in a state that follows the modified comparative negligence rule.
Ultimately, as long as you are not 100% responsible for the accident, you can still recover a portion of the total value of your losses.
What Can You Do To Protect Your Right to Damages?
What Are the Advantages of Hiring a Car Accident Lawyer?
When you hire a car accident attorney in New York, you can sit back and focus on your health. At the same time, your legal representative handles all the tedious and sometimes frustrating components of a personal injury claim. They ensure your demands adequately represent your losses and will fight to protect your rights from greedy insurance companies trying to avoid a substantial payout. They investigate the accident, file the paperwork, collect the evidence, and negotiate the settlement. Additionally, they do it all for no upfront charges. Instead, their pay is often contingent upon their ability to recover compensation.
When you work with us at Cellino Law, you have a team of dedicated and experienced car accident attorneys ready to fight aggressively for your rights. We offer the expertise learned through successfully winning cases involving severe injuries and substantial losses. We have supervised over $2 billion in personal injury settlements and are eager to help more accident victims get the compensation they need and deserve. Contact Cellino Law at (800) 555-5555 to schedule your no-obligation, free consultation today and take the first step toward rebuilding your life.
I am so grateful for your expertise, patience, and perseverance which resulted with such a successful settlement regarding my car accident. I also want to let you know how impressed I was with you and your firm and I won't hesitate to recommend you to anyone who needs assistance from an accident. I truly appreciated your care and professionalism. Thank you again for your kindness and support

Lisa

We'd like to thank you for all the assistance and time you spent on our case. Your professionalism and honesty will always be appreciated. The staff was always courteous and we were always impressed with your accountability. Your passion and dedication will never be forgotten, nor will you.

Sarah

My experience during the time of negotiations was extremely positive. Josh Sandberg handled my lawsuit with the utmost integrity. He returned all my phone calls in a timely manner and answered all my questions. Josh made things less stressful. I would highly recommend Josh and the entire staff at Cellino Law.

Arthur

It was a great pleasure working with you on my lawsuit. You certainly gave 150% of your time and interest in settling my case and for that, I am extremely grateful. Therefore, I want to thank you very much for helping me win my settlement and wish you the very best.

Linda

Mark Kochanowicz is from far the best attorney you can have. Mark treats you like a friend more than a client. He truly cares and go the extra mile for you and your case, contacts you to update you in regards to your case and keep you informed at all times. Mark represented me twice and settled my cases for way more than I expected. I highly recommend Mark Kochanowicz because he is just the best on what he does!!! Thank you Mark!!!!

Maria

Cellino Law and more specifically my attorney, Gregory V. Pajak, Managing Attorney, and as a whole the Cellino Law Firm and its organization. This is by far one of the most professional law firms and attorney I have ever engaged with and retained in my 35 years. The level of professionalism goes beyond words, the care and constant engagement with me as the client was touching. I was never ever just treated as simply a CASE with potentially a significant dollar number attached to my file. I was engaged regularly, Tracey (Ass't) and Greg always made sure to remain constant, as well as consistent in overseeing that my case was handled properly and that it did matter in many ways - ensuring that the end result(s) would be fair and reasonable to my case/injury. The regular follow-up calls were very satisfying, knowing that you're involved in your case matters significantly AND always. One of my main items to recognize Cellino Law and Gregory is that whenever I called, I was able to get through to speak directly to my Lawyer and he would answer any if not all of my questions in a very professional and genuinely caring manner. I always felt cared for and protected legally and more importantly, I was made feel as a human being that was being cared for and always keeping me abreast of all matters connected to the case. There was never a point I felt let down, on the contrary -the level of service was "STELLAR". Greg is the consummate professional, a 'role model', if you will, for what other attorneys should strive to become when dealing with their clients.

Anthony