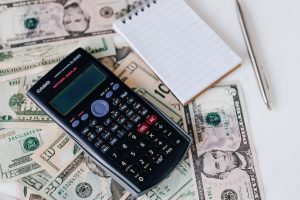 Many New York residents worry about how to pay for an attorney after a car accident. Some receive word-of-mouth information about how auto accident attorneys don't charge fees. Car accident attorneys do, indeed, charge fees, but most work on a contingency fee basis. The contingency fee arrangement is helpful for any client who is often already dealing with physical and financial stress after a serious accident occurs.
Complicated accident cases can take time to resolve, and attorneys want clients to focus on healing. Allowing time for a case to unfold and determining the amount of recoverable damages is a process. This is why up-front payment is not the norm for most car accident firms. At Cellino Law, you don't pay fees until you win your case. Your health and well-being are the priority, and we want you to get the proper care first and foremost.
What Is a Contingency Fee Arrangement?
A contingency or "contingent" fee arrangement is a legal agreement that allows you to work with an attorney without the requirement of paying upfront, out-of-pocket fees. This is often the fee agreement used in civil cases when a recovery is likely to be reached as the final outcome of a case. Most car accident attorneys accept this type of payment agreement because they determine the worth of a case before accepting it. An attorney handles your case when the recovery value is fair based on the facts of your case, and it allows you to meet your payment obligations.
Most New York attorneys take a percentage, which is typically 33.3% (one-third) of the amount you are awarded. Some firms take up to 40%, but that is usually under specific circumstances. However, it is up to each firm to decide its fee structure and how it works for its clients. We encourage you to ask about fees when meeting with your attorney, so you have a clear idea of how payment works.
Why Should You Check a Law Firm's Website?
An auto accident law firm offers a wealth of information on its website. It usually provides easy-to-follow information about consultations, fees, availability, and commitments made to clients who use its services. At Cellino Law, we want the process of contacting us and learning about our services to be an easy and comfortable endeavor. Accident victims are already managing a lot of stress, and our team streamlines the process of case reviews and contract signings. It is essential that you feel confident about the representation of your claim.
Are There Additional Costs When You Hire a Car Accident Lawyer?
Other expenses are incurred when working with an attorney. The thing to understand is that experienced attorneys know what is necessary to build a solid case on your behalf. While you may have other costs associated with your case, your lawyer informs you of these details and is always mindful of what is at stake in terms of your damage recovery. These are services that require additional charges:
Investigative services
Expert witness assistance
Deposition fees
Accident reconstruction and analysis
Legal support staff costs
Mediation
Filing fees
Court costs (including transcript copy fees)
Report copies (police, medical records and bills)
There are routine costs associated with all cases. Cost related to expert input may not be necessary in your particular case. The more complicated a case is, the higher the likelihood of bringing in outside assistance to substantiate your claim.
What Factors Affect Your Settlement Award in a Car Accident Case?
The amount of damages you can recover after a car accident largely depends on the particular circumstances, especially the injuries and overall losses you've suffered. An attorney will calculate your losses and determine what is a fair recovery. These are some essential factors that are important when an attorney decides to represent a client.
Provable Negligence
A critical aspect of a personal injury case is determining negligence on the part of a defendant. These four elements must be present to bring a personal injury lawsuit:
The defendant owed a duty of care.
The defendant breached the duty of care.
The plaintiff (you) was injured and incurred financial losses.
The defendant's breach caused your injuries.
Without proof of these elements, there is no legal cause to seek damages.
Fault Determination
Fault can be a tricky issue in any accident case. This is why investigating an accident is a critical piece of what lawyers do for clients. Your attorney builds your strong case and holds the negligent driver accountable. If you are partially at fault in an accident, your attorney protects your rights, so you don't lose out on your right to a recovery.
New York follows the pure contributory negligence system. As a plaintiff, you can recover damages even if you are mostly responsible for an accident. The amount of damages you recover is reduced by your percentage of fault in the accident.
Recoverable Damages
Damages in injury cases fall under two primary categories: economic and non-economic. Economic damages include monetary losses, such as:
Medical expenses (past and future)
Lost wages (past and future)
Future earnings losses
Property damage (repair or replacement)
Non-economic damages include non-monetary losses, such as:
Pain and suffering
Emotional or mental distress
Post-traumatic stress disorder
Enjoyment of life losses
These are intangible losses that affect your quality of life after an accident. These non-economic damages are important considerations for injured and traumatized persons.
Client Resolve
Another important issue in a personal injury case that isn't always discussed is the need for client perseverance. The more complicated a case is the longer it can take to reach a resolution. This can be stressful for individuals who want to move on after an accident. Trusting the counsel of your attorney is critical to getting the best outcome.
What If You Don't Win Your Case?
If your case is taken by an attorney based on a contingent fee agreement, you do not pay fees unless your case is settled or won. Attorneys are selective about the claims they handle because the point is to make a fair recovery for clients and cover their own time and efforts representing cases. At your initial review, we evaluate the evidence and let you know whether you have a viable case.
Let's Get Started on Your Case Today
According to the latest data provided in November 2022, in New York City alone, there were 2,862 injuries of drivers and passengers from vehicle collisions. New York is a bustling state with large urban areas that increase your chances of being involved in a car accident at some point. Cellino Law is a trusted law firm with a proven record of getting our clients the best possible compensation after car accident injuries disrupt their lives.
Most car accident victims are immediately faced with financial stress when medical expenses, vehicle repairs, and lost wages turn their lives upside down. Our firm steps in to help ease that burden and provide you with skilled legal representation at the time you need it most. We offer a free case review, so you know right away where your case stands. If you become our client, there are no upfront fees, and you don't pay unless you win. We are available 24/7 to talk with you, so make the call and let us help you today.
My experience during the time of negotiations was extremely positive. Josh Sandberg handled my lawsuit with the utmost integrity. He returned all my phone calls in a timely manner and answered all my questions. Josh made things less stressful. I would highly recommend Josh and the entire staff at Cellino Law.

Arthur

Thank you for all your help. It has been a long journey. At last, the light at the end of the tunnel. Also, thank Tom for the help and work he put in.

Ron

Thank you for your time, effort, and hard work on my case. I appreciate your expertise and compassion. I never experienced what I went through and I would have been completely lost without you.

Martha

I am writing this letter to say how much I appreciate your services pertaining to my case. Your injury attorney took a hands-on approach and left me fully informed at all times as to where my case was going as well as how much ground we had to cover; leaving the final decisions in my hands but making sure that I knew all of the risks involved in the choices. I have dealt with a few law firms in my life on various different cases and this is the first time that I never had to call and/or track down my lawyer… because of this, I have and will continue to recommend Cellino Law to my friends and associates.

Denise

I want to thank your law firm for settling my lawsuit where others failed. You treated me with the utmost respect and care, because of your law firm the dream of owning my own home finally came true. For the first time in a long time, we're living out our dream home. Thank you a million times over. Thank you for making my dream come true.

Marcy

Cellino Law is an amazing firm with a great team. I worked with Greg Pajak and his assistant, Tracey Falconer. I cannot express enough how dedicated they are. The personal attention I received was excellent; they were always available to help with questions and concerns and put me at ease in the unknown territory I found myself in. I highly recommend them to anyone needing representation. A huge thank you to them for all they accomplished for me!

Liane