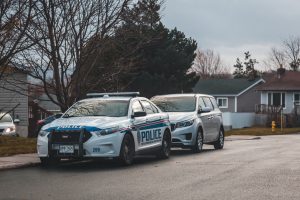 Auto accident cases can range from a minor fender bender to a devastating crash resulting in severe injuries or death. When you have questions about the details of your case and what legal avenues to compensation are available, the best way to get the information you need is to speak with a lawyer for auto accidents. New York has specific laws that govern the different types of crashes, and you may need a legal expert to help you build a case that adequately affects your losses.
What Types of Auto Accidents Do Personal Injury Lawyers in New York Typically Handle?
Personal injury law, also known as tort law, covers any circumstance under which a person sustains an injury due to someone else's negligence or malicious intent. The most common cases they handle involve auto accidents, and the different types of cases have varying laws that govern them. Some common auto accident cases in New York include:
The type of accident can tell an attorney critical information regarding liability, the severity of injuries, and the types of damages that may be available for recovery. For example, rear-end collision between passenger vehicles is almost always the fault of the driver in the back of the other car, and a common injury is whiplash.
Common Injuries From Auto Accidents
Auto accidents can cause an array of physical and psychological injuries. Apart from whiplash, some of the most common injuries include:
Broken or fractured bones
Back injuries, such as spinal cord injuries, broken vertebrae, and herniated discs
Head injuries, including open and closed traumatic brain injuries, concussion, and damage to the face
Bruises and contusions anywhere on the body
Cuts and Lacerations
Muscle strains and sprains
Crushing injuries
All these can result in substantial medical bills and psychological impacts. In addition, the more severe an accident and the resulting injuries are, the more damages available. An auto accident lawyer is skilled in identifying and valuing damages to ensure you get the most compensation possible for your losses.
Common Damages From Auto Accidents
The court refers to the losses from a personal injury accident as compensatory damages. These include monetary losses, known as economic damages, and emotional losses, known as non-economic damages. In your case, the purpose of recovering damages from the at-fault party is to make whole what was taken for you. Common examples of these damages include:
Medical bills, such as emergency care services, hospital stays, doctor visits, medications, medical devices, and rehabilitation
Lost income from current and future missed work
Loss of earning capacity from disability
The cost of repairing damaged property or replacing it
Other necessary expenses, such as household help and transportation
The non-economic damages include the pain and suffering you endured because of your injuries and the emotional distress caused by the accident. You can even claim a loss of enjoyment for life because of severe injuries.
What Laws Govern Auto Accident Cases in New York?
In New York, you have three years to file a lawsuit for an auto accident, and the clock starts on the date of the accident. Additionally, two other laws govern auto accident cases: no-fault auto insurance and pure comparative fault. Both can significantly impact your case.
No-Fault Auto Insurance
New York is one of only a handful of states to adopt no-fault auto insurance policies. As a driver in New York, you must have personal injury protection coverage to protect you in the event of an auto accident. It covers necessary medical expenses, lost income of roughly $2,000 per month, $25 per day for up to a year to cover household expenses, and a $2,000 death benefit if someone dies as a result of the accident. PIP insurance does not consider fault when distributing compensation. However, it also does not cover non-economic damages and sometimes is insufficient to cover lost wages and medical expenses.
To solve these issues, New York has a serious injury threshold that allows you to bypass the PIP insurance system and file a claim or lawsuit against the at-fault party in your case. To do so, your injuries must qualify as severe:
Limited use of a body organ, function, system, or member
Near complete disability for at least 90 days
Significant disfigurement
You can speak with an auto accident lawyer to understand your options and whether you can file a lawsuit.
Pure Comparative Fault
Comparative fault is a rule that governs personal injury cases involving shared liability. For example, if you are partially responsible for the auto accident, the law still allows you to receive a portion of your damages. However, the amount you can recover depends on your percentage of fault. In states that apply the modified comparative fault rule, you cannot be more liable than the other driver. New York adheres to the pure comparative fault rule, which states that the only way not to receive a portion of damages is if you are 100% responsible. For example, suppose the court finds you 60% at fault and values your damages at $100,000. In that case, you would only be able to recover $40,000, and you might want a lawyer to help you argue for a settlement.
When Can You Schedule a Consultation With a Lawyer for Auto Accidents in New York?
Auto accidents can have overwhelming consequences, from severe injuries to wrongful death, and tort law allows you to seek justice from a negligent driver and get the help you need. If you want, you can call an auto accident attorney within seconds of the collision. There is no time too soon to learn what you can do to protect your right to compensation and get the help you need to start rebuilding your life. The New York auto accident attorneys at Cellino Law are ready and able to build your case and fight for your rights. Our years of experience helping auto accident victims in New York is the reason we understand the physical, emotional, and financial burdens you face and dedicate our expertise to holding the at-fault party in your case accountable. For your free case evaluation, contact Cellino Law at (800) 555-5555 and speak to an auto accident attorney today.
I highly recommend Cellino Law to anyone involved in a car crash. I worked with Michael Lovecchio, and had a wonderful experience given the circumstances. He was very attentive, and got the best possible outcome I could have wanted.

Susan

I am writing this letter to say how much I appreciate your services pertaining to my case. Your injury attorney took a hands-on approach and left me fully informed at all times as to where my case was going as well as how much ground we had to cover; leaving the final decisions in my hands but making sure that I knew all of the risks involved in the choices. I have dealt with a few law firms in my life on various different cases and this is the first time that I never had to call and/or track down my lawyer… because of this, I have and will continue to recommend Cellino Law to my friends and associates.

Denise

I just want to let you know that I did receive my settlement check. More importantly, I want to thank you again for all you did for both me and my family. I could not be more pleased with my experience at Cellino Law. From the moment I first spoke with you I felt comfortable - you took a sincere interest in my case, clearly explained the process and effected a quick settlement. From this day forward, when someone asks if I can recommend a good lawyer I will, without hesitation, say "Cellino Law". Thanks again.

Walter

Thank you for your help in settling the case of my father's accident. I could always count on you to answer my questions honestly and in terms I could understand. If all lawyers at Cellino Law are like you, I understand why they are an A-1 law firm.

Bedner

This letter is to thank Ms. Diane D'Andrea, assistant to Mr. George Gridelli, Attny for all the hard work, dedication, and attentiveness she showed during the representation of my case. She was always cheerful and ready to help in whatever way she could. All messages left for Mr. Gridelli were always relayed and Mr. Gridelli always promptly returned our calls. She was a very competent assistant. Cellino Law has proven to be a model of what legal representation should be. Throughout the 6 ½ years of this case, I have heard many horror stories from people with "bad lawyer stories." We consider ourselves to be very lucky to have chosen Cellino Law and will always recommend you to those looking for good, honest representation with a personal touch.

Joseph

I really appreciated your determination and efforts on handling my case. You have done an outstanding job, and I am very satisfied with the outcome of the settlement. Thank you so so much John.

Amparo