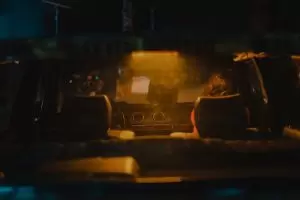 Auto accidents are overwhelmingly the most common type of personal injury case, and attorneys help victims access compensation for their losses daily. If you suffered an injury or lost someone you love because of a negligent driver, you have the right to recover your losses to rebuild your life or adapt to a new one as comfortably as possible. Because of New York's no-fault auto insurance laws, you may be able to access compensation quickly without representation. However, if you have questions about your accident, an auto accident lawyer can answer them.
What Types of Cases Do Auto Accident Lawyers Handle?
The term "auto accident" encompasses a wide variety of different types of collisions with varying circumstances and party involvement. Some involve one or more passenger vehicles and may include environmental factors that contribute to the crash, such as weather and road conditions. Some are more complex. For example, if the cause of the accident is a defective vehicle or part, the manufacturer could be liable, turning the case into a product liability claim. Other common circumstances for auto accidents include:
In addition to the type of case, some laws apply to the position of the crash. For example, the types by impact include side-swipe, rear-end, head-on, and t-bone collisions. Where the impact occurs can play a significant role in determining fault. For example, the person behind another driver is almost always liable for a rear-end collision.
What Laws Govern Auto Accidents in New York?
As you navigate understanding the legal process of filing a personal injury claim following an auto accident, there are specific state-mandated laws you must consider. These legal concepts can directly affect your case and potentially inhibit your ability to recover compensation. The three most prominent laws are no-fault auto insurance, comparative negligence, and the statute of limitations.
No-Fault Auto Insurance
New York uses a no-fault policy for compensation following an auto accident. Residents with a registered vehicle and a driver's license must carry the minimum coverage requirements of personal injury protection insurance, known as no-fault auto insurance. In the event of an accident, each driver would file a claim under their PIP policy to recover the cost of medical bills and lost wages, and the insurer cannot deny the claim based on fault.
However, if you suffered severe injuries in your auto accident, you could potentially file a claim with the at-fault driver's insurer and go outside the no-fault requirement. To do so, your injuries must fall within the threshold for serious injury. Qualifying injuries include:
Substantial disability for 90 days
Severe disfigurement
Limited use of a body function or system for a significant amount of time
Permanent limited use of a body organ or member
Broken or fractured bones
If you suffered any severe injuries, talk to an attorney about your ability to recover economic and non-economic damages for your losses and whether or not you qualify to bypass the no-fault policy.
Comparative Negligence
If you file a claim stating that the other party from your accident was responsible for the crash, you can typically anticipate they will respond by shifting at least partial blame on you. If you bear some responsibility for the accident and your injuries, it will affect your compensation but not stop you from receiving payment.
Every state mandates rules that govern auto accidents involving shared fault. In New York, the pure comparative negligence rule applies. Pure comparative negligence states the plaintiff can still access a portion of damages equal to the defendant's share. When applied, the court will review the evidence to determine what percentage of fault applies to each party and how much the total value of damages is worth. Then, they will deduct the plaintiff's portion from the final award.
Statute of Limitations
The statute of limitations for an auto accident case is three years from the date of your injury. This means you have three years to file the lawsuit requesting damages, and attempting to file after that timeframe would almost certainly result in the court dismissing your case. However, you can still file a claim with the insurance provider, but the chances of receiving compensation so long after the accident significantly decrease. If the burden of your injuries is too overwhelming following the accident, contact an auto accident lawyer to file the claim for you and prepare all the necessary paperwork.
What Damages Can You Recover for an Auto Accident?
When you file a claim for damages, this includes the economic and non-economic losses you suffered. For example, you can claim medical expenses, lost income, loss of earning capacity, the cost to repair or replace damaged property, and all other out-of-pocket expenses related to your recovery. In addition, depending on the severity of the accident and your injuries, you could also recover financial compensation for pain and suffering, emotional distress, mental anguish, anxiety, and depression. Again, your attorney can help you identify and value your claim.
What Are the Benefits of Hiring an Auto Accident Lawyer in New York?
Facing the challenges of an auto accident case is not something you have to do alone. An auto accident lawyer can handle all the necessary elements of building a case to ensure you get the compensation you need while you recover from your injuries. Some benefits of hiring legal representation for your claim include the following:
You will not need to argue with the insurance company about coverage or battle bad faith tactics they may employ to avoid paying your claim.
They will handle all the paperwork necessary to file your claim or a lawsuit.
You could access compensation through a settlement faster than you would on your own.
They can more adequately value your claim and identify all the losses you incurred to ensure your settlement is fair.
They will prepare your case for trial should the insurance company fail to offer a fair settlement.
They investigate your accident and gather all the evidence you need to prove your claim.
They can access accident reconstruction specialists to provide an expert analysis of the case.
They are familiar with the judges and attorneys in your area and typically have professional relationships with people who can help you.
At Cellino Law, we understand the circumstances auto accident victims face in the aftermath of a terrible collision. Whether you know you need legal assistance or want to ask questions about the specific details of your case, you can talk to an experienced auto accident attorney for free. You should not be held responsible for damages caused by another person or party's negligence, and you deserve fast access to fair compensation. Contact Cellino Law at (800) 555-5555 to schedule your free consultation today. Our phone line is open 24 hours a day, seven days a week.
Thank you for your time, effort, and hard work on my case. I appreciate your expertise and compassion. I never experienced what I went through and I would have been completely lost without you.

Martha

I highly recommend Cellino Law to anyone involved in a car crash. I worked with Michael Lovecchio, and had a wonderful experience given the circumstances. He was very attentive, and got the best possible outcome I could have wanted.

Susan

I am writing this letter to say how much I appreciate your services pertaining to my case. Your injury attorney took a hands-on approach and left me fully informed at all times as to where my case was going as well as how much ground we had to cover; leaving the final decisions in my hands but making sure that I knew all of the risks involved in the choices. I have dealt with a few law firms in my life on various different cases and this is the first time that I never had to call and/or track down my lawyer… because of this, I have and will continue to recommend Cellino Law to my friends and associates.

Denise

I really appreciated your determination and efforts on handling my case. You have done an outstanding job, and I am very satisfied with the outcome of the settlement. Thank you so so much John.

Amparo

This letter is to thank Ms. Diane D'Andrea, assistant to Mr. George Gridelli, Attny for all the hard work, dedication, and attentiveness she showed during the representation of my case. She was always cheerful and ready to help in whatever way she could. All messages left for Mr. Gridelli were always relayed and Mr. Gridelli always promptly returned our calls. She was a very competent assistant. Cellino Law has proven to be a model of what legal representation should be. Throughout the 6 ½ years of this case, I have heard many horror stories from people with "bad lawyer stories." We consider ourselves to be very lucky to have chosen Cellino Law and will always recommend you to those looking for good, honest representation with a personal touch.

Joseph

Choosing the right attorney to represent you after an accident can make all the difference. This is no cliche. I recently experienced these words to live by first hand. After a tractor trailer rear ended me at high speed in 2017 I retained Allan Silverstein to handle my case. I quickly realized that bringing a lawsuit rapidly snowballs into a mountain of details that can make or break your results. Documents, case histories, doctor visits, bills, and lots of phone calls all need to be accurately kept track of if a successful outcome it to be attained. To complicate matters I reside in New York and the incident took place in New Jersey. Luckily, Allan was licensed in multiple states. I was fortunate to find Allan to handle this matter from the New York area. Armed with an accurate account of the facts Allan went to work on the difficult job of negotiating with the defending insurance company as well as my no fault carrier in order to obtain the best possible outcome for my set of circumstances. In a lawsuit communication is key and and events can be of a timely nature. Allan never failed to return my calls - usually the same day! He fought skillfully and respectfully to get me the best possible settlement. He is easy to deal with and a likeable down to earth guy. He always listened with compassion and respect to my issues. He guided me with objective understanding as well as a realistic analysis of the merits of my case. When we finally settled Allan got me a fair agreement beyond my expectations and negotiated with my doctors to make sure all my bills were paid. It was a great experience having Allan represent me. Quality work in any aspect of life is hard to find. Quality is what I got with Allan Silverstein. I highly recommend him if you find yourself in need of a personal injury attorney.

Theodore