You should retain a New York traumatic brain injury lawyer if you have suffered a head injury resulting from a car accident, slip and fall, or any other accident caused by another person's negligence. An attorney will fight on your behalf and guide you through the process of filing a claim and getting the highest amount of compensation for your injuries. They'll have your best interests in heart.
Cellino Law has secured millions of dollars for their clients who were involved in personal injury cases throughout all of New York. They have also worked with clients in western New York. If you want representation from a highly experienced personal injury attorney in New York, then you'll want to have Cellino Law by your side. All you have to do is schedule a free case evaluation by giving us a call at any time. We are standing by to answer your questions and listen to your concerns.
What is a Traumatic Brain Injury?
As the name implies, it's an injury that has been caused due to the brain being damaged. Traumatic brain injuries, also known as TBI, occurs when the brain collides with the skull. On average, brain injuries cause around 50,000 deaths per year, as well as over 270,000 hospital stays. Accidents can happen due to many things, such as violent acts occurring, playing sports or being involved in a car accident.
Generally speaking, the train isn't tightly contained inside the skull, which means there is a bit of space around it. This is why the neck alone isn't the only thing that snaps back when involved in a car accident. The brain can collide with the skull, which can cause an injury.
The brain can become bruised, start to bleed or the tissues might end up tearing when the brain is shaken. Brain injuries are often difficult to spot because most of the time the injuries are not visible. With that said, concussions are only of the most difficult brain injuries to notice.
Other types of injuries include diffuse axonal injury and hypoxic brain injury. Another type is an anoxic brain injury. Regardless of the injury, the victim can be left with lasting effects, and a full recovery is never guaranteed.
How Can an Attorney Help with a Brain Injury Claim?
Traumatic brain injuries are life-changing, and if you suffer from one, then there's a good chance you might not ever be able to return to the same field of work. Not only that, but both your personality and your physical abilities might be negatively impacted, which might mean you need to undergo unique treatments, receive a lot of support and long-term care in order for you to recover as effectively as possible. Whether it's you or a loved one that suffered a brain injury, everyone involved will likely face challenges.
Our team of attorneys can represent you and take on your case. If your accident was caused by someone else's negligence and you or a loved one ended up with a brain injury, then you'll want to receive the proper amount of money in order to meet your current needs, as well as any future needs. The road to recovery can be expensive, therefore you need the right amount of compensation.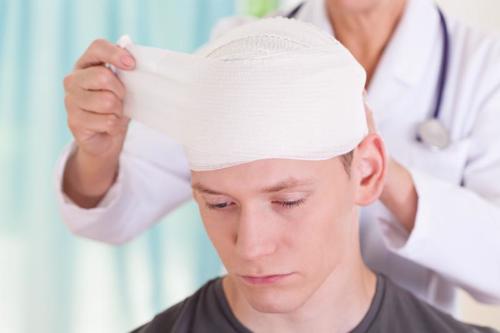 We understand just how difficult it can be to deal with a head injury or a severe brain injury. It's not only tough on the victim, but it's tough on their families. This is why we work hard to deliver justice for our clients and to help them get the compensation they deserve.
Common Causes of Brain Injuries
One of the most common causes of traumatic brain injuries is trauma to the head. This can happen due to many reasons, such as getting hit in the head with an object. With that said, some of the most common and serious causes of brain injuries are these types of accidents:
Unfortunately, some people do die from their brain injuries. Between the years of 2006 and 2010, the leading cause of deaths associated with traumatic brain injuries were car accidents and falls. Car accident-related brain injury deaths seem to be more prevalent among those between the ages of 5 and twenty-four. Falling tends to be the leading cause of brain injury-related deaths for those 65 or older.
Have you suffered from injury or lost a loved one due to an accident? If so, then you'll want to reach out to Cellino Law. You can schedule a consultation by dialing (800) 555-5555 as soon as possible.
Diagnosing a Brain Injury
There are a number of tests that medical professionals carry out. This includes assessing the victim's physical condition and brain functioning. The victim's level of consciousness is assessed and so are the nerve functions. With that said, there are several types of tests that can be conducted to determine if someone has brain injuries, and these tests include:
The Diagnostic Imaging
If the doctor you see suspects a brain injury, then they'll use a PET scan to obtain an image of the brain. Other scans they may use include CT scans and MRIs. This is to help the doctor get a clear visual of the extent of the injury.
CT scans involve using X-rays to generate images of the brain. The scan might reveal bleeding or bruising of the brain. There may be other types of brain damage present, but the image will reveal this.
MRI is short for magnetic resonance imaging. This involves generating brain images via magnetic fields, as well as radio waves. An MRI is different from a CT scan, as the MRI generates higher quality images of the brain.
A positron Emission Tomography, or PET for short, uses a tracker to perform a scan. A PET scan can reveal how the brain is functioning. Not only that, but damage to the brain and diseases can be identified via a PET scan.
The GCS
GCS is short for the Glasgow Coma Scale, which is used to learn more about the patient's ability to speak, move and open their eyes. The person's responses determine what rating the doctor comes up with, and then they'll eventually determine what the total score is. The doctor administering the test will be able to determine the severity of the injury.
For mild TBI, the score will usually be 13 or higher. Moderate TBI will be scored between nine and 12. Severe TBI is scored at eight or less.
Physical Evaluation
A person who might be suspected of having a brain injury will have their cognitive, communication, and motor skills tested. There are a number of specialists that might carry out the evaluation. This includes the following:
Speech pathologist
Physical therapist
Occupational therapist
Neuropsychologist
Before treatment can be recommended, the patient's impairments have to be evaluated and identified. Once they do this, they'll determine if rehabilitation treatment is required. This will help the patient improve their cognitive functioning.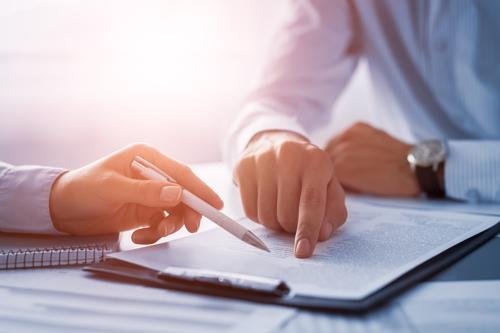 Different brain injuries might require different levels of care, but those who seek out medical help as soon as possible will likely receive the care they require, and much sooner rather than later. If your family member has died after being involved in an accident, or if you have suffered from a brain injury due to an accident, then you need to have a skilled attorney by your side. This is why you should contact the lawyers at Cellino Law in New York.
The Different Types of Traumatic Brain Injuries
Different areas of the brain can become affected, but this depends on the nature of the trauma. Some TBIs don't require much treatment and they can subside quickly. However, then there are injuries that require long periods of treatment, and sometimes the damage is lasting and permanent.
There are various forms of TBIs. The most common ones are:
Closed TBI– This is when an outside force is applied to the head. However, the actual skull doesn't crack or break. These can be mild, moderate or severe.
Penetrating TBI– This is when the skull is penetrated by an object. This results in the membrane of the brain becoming compromised.
Diffuse Axonal– This type of injury occurs when the brain moves within the skull. This can cause the axons to twist and tear.
Coup Contrecoup– This injury consists of a bruising pattern that's located within the tissues of the brain.
Fractures– This is defined as skull fragments or disruption of the fragments. This can cause damage to the brain or cause an infection.
Intracranial Hematoma– This is when the blood vessels end up gathering within empty spaces in the brain after they have ruptured.
Have you suffered a brain injury or was involved in an accident and you suspect you have a brain injury? If so, then call Cellino Law right away at (800) 555-5555 to book a free consultation.
Signs & Symptoms of Brain Injuries
An individual's life can be greatly impacted by an accident that leads to TBI. Some symptoms can take years to finally subside. Not only that but often injuries can cause a person not to be able to work.
The team at Cellino Law knows all about the devastation that can surround a person who suffered an injury to the brain. Our team of attorneys is familiar with the relevant laws. If you have been involved in an accident and sustained a head injury, then you might be entitled to compensation. Call us today to find out more.
Different people might experience different symptoms when they have suffered a brain injury. Sometimes people will lose consciousness in order to show that they actually do have brain damage. Sometimes brain injury symptoms appear right away, while others can lay dormant for a while before they start to appear. With that said, some of the most common and general signs and symptoms of brain injury are as followed:
Tremors
Nauseousness
Dizziness
Aggressive behavior
Slurred speech
Finding objects can be difficult
It can be difficult recognizing faces
Headaches
Mood swings
Changes in visions
Changes in sex drive
Those are a few signs, but there are other symptoms and signs. If you start to experience issues with sleep, memory, or motor skills, and you have been involved in an accident, then contact a doctor right away. After you do that, give us a call and we can provide you with legal help.
How a Brain Injury Can Affect Your Life
Different people are affected differently when they have sustained a TBI. In many cases, coping with mental and physical impairments can be extremely difficult. There are a number of ways people can be affected, and some of the most likely ways a TBI can affect one's life are as followed:
Motor skills can be affected, such as difficulties grabbing objects and holding onto them.
Communication skills, which can include expression, understanding, and speech.
Acting out, feeling anxious or depressed
Sensory processing, such as tasting things, hearing, smell, and sign
Financial problems can arise as a result of a traumatic brain injury. Then the entire family of the victim can feel the financial strain. This is because long term care and treatment might be required, and the person with the injury might not be able to work anymore. Even performing daily tasks can be difficult.
How do You Prove a Traumatic Brain Injury Claim?
A lot of resources are required if you want to prove you have a TBI. This includes medical experts and specialists' opinions. This is why right after an accident, the first thing you should do is seek medical attention. You'll receive a thorough checkup by doing this.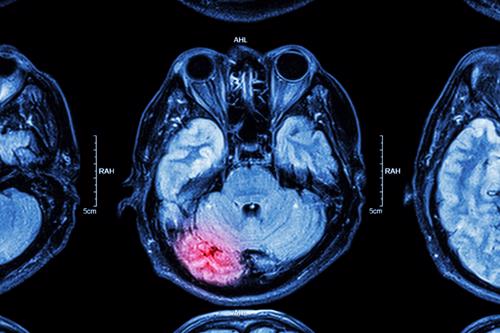 Our law firm has access to accident authorities, as well as brain injury specialists. We will utilize our resources to build a solid claim. When calculating damages we will even take into consideration the income you lost, as well as costs associated with medical treatment, and much more.
Compensation You Can Receive From a TBI Claim
Those who have suffered a brain injury can often receive large financial compensation, and this is in part to the serious life-changing effects these injuries can cause. Not only that, but expensive medical bills can result from brain injuries. How much you'll receive depends on several factors surrounding your case, as well as how serious your injury is and to what extent your life has been affected by your brain injury.
Some cases are worth a few thousand. Then there are cases worth millions. It all depends. With that said, you might receive a financial award for these:
Loss of earnings
Punitive damages
Ability to earn money
Medical costs
Replacement services.
Pain and suffering
Our attorneys at Cellino Law can give you an idea of what your case is worth. A free consultation can be booked. Just give us a call or contact us via email.
Call Our New York Traumatic Brain Injury Lawyers Today
It doesn't matter what caused your brain injury or how serious the injury is, you'll quickly realize that insurance companies don't have your best interests at heart. Regardless of the injury or the extent, insurance companies' goals are to pay you the lowest amount of compensation as possible. The lower the amount, the better it is for the insurance companies.
Plus, some insurers might even claim you had a condition that existed before the injury was sustained. They might even try to say your injury isn't as serious as you're making it out to be, but these things are attempts to get you to settle for only a smaller amount of money that you might have received if you took the case to court. Do not let insurers tell you that you only deserve the amount they are offering to you. Instead, give our injury firm in New York a call today and we'll be more than happy to provide you with useful information and advice.
This letter is to thank Ms. Diane D'Andrea, assistant to Mr. George Gridelli, Attny for all the hard work, dedication, and attentiveness she showed during the representation of my case. She was always cheerful and ready to help in whatever way she could. All messages left for Mr. Gridelli were always relayed and Mr. Gridelli always promptly returned our calls. She was a very competent assistant. Cellino Law has proven to be a model of what legal representation should be. Throughout the 6 ½ years of this case, I have heard many horror stories from people with "bad lawyer stories." We consider ourselves to be very lucky to have chosen Cellino Law and will always recommend you to those looking for good, honest representation with a personal touch.

Joseph

Cellino Law was a great company to work with. From the beginning they came out and met with my uncle and myself and assured us that everything would be taken care of from beginning to end our lawyer state and constant contact with us to make sure that everything would go smoothly and it did. I would definitely recommend anybody to go to Cellino Law for whatever help they need. And specifically please ask for the lawyer that we had Mr. Alan Silverstein. He was amazing and his staff was always attentive. Please go with them for your next law needs.

Eshaunda

I want to thank your law firm for settling my lawsuit where others failed. You treated me with the utmost respect and care, because of your law firm the dream of owning my own home finally came true. For the first time in a long time, we're living out our dream home. Thank you a million times over. Thank you for making my dream come true.

Marcy

I really just wanted to say thank you so much for taking my case, answering all my questions, and mostly for being very patient with me. I feel that without you and Roza I would not have been able to get anything at all. I hope to never need a lawyer again, but if I do I will definitely want you both working for me. Again thank your for you hard work, time and patience.

Veola

I can only say great things about my attorney Allan Silverstein. He is professional, he calls back right away, he keeps me informed, and makes me feel comfortable as this entire ordeal is stressful. I have total confidence in his ability to handle whatever comes his way. He is no nonsense and very good at his job. Thank you Allan... he is a true asset to the team!

Mrs Steward

Choosing the right attorney to represent you after an accident can make all the difference. This is no cliche. I recently experienced these words to live by first hand. After a tractor trailer rear ended me at high speed in 2017 I retained Allan Silverstein to handle my case. I quickly realized that bringing a lawsuit rapidly snowballs into a mountain of details that can make or break your results. Documents, case histories, doctor visits, bills, and lots of phone calls all need to be accurately kept track of if a successful outcome it to be attained. To complicate matters I reside in New York and the incident took place in New Jersey. Luckily, Allan was licensed in multiple states. I was fortunate to find Allan to handle this matter from the New York area. Armed with an accurate account of the facts Allan went to work on the difficult job of negotiating with the defending insurance company as well as my no fault carrier in order to obtain the best possible outcome for my set of circumstances. In a lawsuit communication is key and and events can be of a timely nature. Allan never failed to return my calls - usually the same day! He fought skillfully and respectfully to get me the best possible settlement. He is easy to deal with and a likeable down to earth guy. He always listened with compassion and respect to my issues. He guided me with objective understanding as well as a realistic analysis of the merits of my case. When we finally settled Allan got me a fair agreement beyond my expectations and negotiated with my doctors to make sure all my bills were paid. It was a great experience having Allan represent me. Quality work in any aspect of life is hard to find. Quality is what I got with Allan Silverstein. I highly recommend him if you find yourself in need of a personal injury attorney.

Theodore