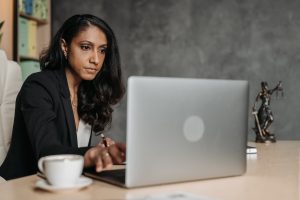 There is no doubt the construction industry is one of the more hazardous. In 2019, nearly. 80,000 construction workers sustained on-the-job injuries, and more than 1,100 lost their lives. The number of fatalities that year was one-fifth of all fatal workplace accidents. Falls are the number one cause of death, while contact with objects or equipment leads to more injuries than any other source.
As dangerous as the job is, you may wonder whether you need a lawyer if you sustain an injury. Not necessarily. If your injury is minor, and you lose no work for it and don't need medical treatment, you don't need a construction accident lawyer. You may benefit from an attorney's assistance when your injuries are more severe.
When To Consult With a Construction Accident Lawyer
New York's laws require most employers to provide workers' compensation insurance. Historically, the construction industry got around providing the coverage by declaring that nearly all workers were independent contractors. However, in 2010, the state passed the Construction Industry Fair Play Act. The law makes it much harder for contractors and other construction employers to avoid having workers' compensation coverage.
Why Should You Consult With a Lawyer if You Have Workers' Comp Protection?
Even if you have workers' compensation coverage through your employer, consulting with an attorney may be a good idea. If your injuries are serious enough to require a trip to the hospital or non-emergency treatment from a healthcare provider and you miss workdays, an attorney with knowledge of the construction industry and New York's workers' compensation laws can help you understand your rights and what benefits you are entitled to. The lawyer can also assess your case to determine whether you have a valid legal claim.
Can You File a Lawsuit if You Have Workers' Comp Coverage?
If you are an employee and your employer has the appropriate coverage, you can't file a lawsuit against the company that hired you. Workers' compensation laws typically protect workers and their employers. In most cases, a construction worker is entitled to benefits no matter who is at fault. There are a few exceptions, such as when an employee is intoxicated at the time of the accident. In return for this no-fault coverage, employees can't sue their employers.
The law doesn't always prevent the insurance company from denying a claim. Unfortunately, workers' compensation insurers are like any other. They do what they can to avoid taking money out of their coffers to pay benefits. However, if the insurance company denies all or part of your claim, there is a process for disputing it, and it isn't through a lawsuit. You must file a dispute with the N.Y. Workers' Compensation Board.
The Board then determines how to handle your dispute. You have the right to consult with an attorney to understand your rights. You also have a right to hire a lawyer to protect your rights during the dispute process. The WCB may resolve your case administratively, but more complex cases may require a
What Should You Do if the Insurance Company Offers You a Settlement?
If your injuries are serious and require extensive, ongoing treatment or result in permanent physical damages or disabilities, the insurance company might offer a settlement to close your case. The settlement offer is unlikely to accurately reflect your losses or the costs you will incur over the long term. Before accepting a settlement, you may want to consult with an attorney who can help you determine a fair compensation amount.
A lawyer can also negotiate with the insurance company for you. Lawyers with experience handling construction accident cases understand the impacts of a severe injury, know how to calculate an accurate settlement and have negotiation skills and experience. It's worth your while to negotiate the best settlement offer you can, as once you agree to the insurance company's offer, you can't change your mind, ask for more or dispute any aspect of your claim.
What Should You Do if a Third Party Was Responsible for Your Accident?
A construction project is often a collaborative effort between multiple contractors, subcontractors, vendors and property owners. At any given time, numerous unaffiliated parties may be involved at the site, with overlapping times and work areas. Additionally, there are tools, machinery and equipment involved in your job. Any of these could contribute to the accident.
If faulty materials or another party's negligent actions contributed to the accident, you have a right to seek compensation from the at-fault party. Furthermore, if the workers' compensation insurance provider believes the fault lies with a third party, the company may deny your claim. While the law prevents you from suing your employer, it does not prevent you from holding a third party accountable.
How a Third-Party Lawsuit Works
You can file a lawsuit to pursue compensation for your losses when you have evidence substantiating a claim for third-party negligence. A legal claim for a construction site accident is a personal injury lawsuit. These cases generally depend on proving fault using evidence of negligence. Even when faulty equipment causes your injuries, the manufacturer may be responsible if you can demonstrate that they released a defective or unsafe product.
While you can file a lawsuit and represent yourself, doing so is not advisable. Personal injury laws are complex. Furthermore, if the defense can demonstrate that your actions contributed to the accident, you stand to lose a substantial portion of the damage award. Working with a construction site accident lawyer can improve your chances of receiving a just settlement.
What Can a Construction Accident Lawyer Do for You?
The first thing a lawyer will do for you is to assess your case. You don't want to file a lawsuit without knowing your rights and whether your claim has merit. An attorney can evaluate the facts and let you know the strengths and challenges you would face if you pursued a legal claim.
If the lawyer does not think you have sufficient cause for filing a lawsuit, they should tell you so. A personal injury claim is a complex and sometimes lengthy process, even when the case settles out of court. It would not be worth the time and effort for you or the lawyer to pursue a claim that isn't valid, even if the court accepts your intent to file. If you have a case and decide to hire a construction accident lawyer, your attorney's team will:
Gather all the evidence to support your claim and build a solid case
Elicit expert testimony and statements from relevant professionals
Interview witnesses
Complete and file legal documents
Negotiate a settlement with the defense
In almost all cases, a lawsuit settles out of court. However, if the defense does not agree to a settlement that accurately reflects your losses, your lawyer would take the matter to the courts and represent your interests in front of the judge and jury.
Who To Contact When You Need Assistance With a Construction Site Accident
If you sustained injuries in a construction site accident, Cellino Law wants to ensure you understand your rights and know your options. We have substantial knowledge about and experience with construction site accidents. We offer a no-risk, free initial consultation. Let us help you determine a path forward so that you have the best chance to get your life back on track. Contact us today for your free case review.
Mark Kochanowicz is from far the best attorney you can have. Mark treats you like a friend more than a client. He truly cares and go the extra mile for you and your case, contacts you to update you in regards to your case and keep you informed at all times. Mark represented me twice and settled my cases for way more than I expected. I highly recommend Mark Kochanowicz because he is just the best on what he does!!! Thank you Mark!!!!

Maria

I am writing to let you know what an outstanding job George Gridelli did for me in my personal injury lawsuit. His professionalism and expertise were evident at our first metting and he and his paralegal Diane D'Andrea took care of me as if I was a friend and not merely a client. They both went above and beyond for me in so many ways that it would be too numerous to list and I am grateful to have had such an exemplary team represent me. When working with George and watching him in court he personified to me what a lawyer is supposed to be - an honest, extremely compentent man who helped guide me through the legal system. I could not have obtained better representation anywhere else at any price. To me that says a lot abut you and your firm's integrity. Thank you again for representing me and for having such stellar individuals working for you! I will continue to recommend your firm.

Carol

We'd like to thank you for all the assistance and time you spent on our case. Your professionalism and honesty will always be appreciated. The staff was always courteous and we were always impressed with your accountability. Your passion and dedication will never be forgotten, nor will you.

Sarah

This is to express our gratitude to you and your team in helping us and Stephanie navigate through the legal process following her car accident. We are very satisfied with the outcome and grateful for your hard work and attention to details. We fell confident that with this compensation, Stephanie will be able to move forward with her studies and her life with the ability to care for some of her health needs resulting from the injuries sustained following her car accident. Thank you very much and may God continue to bless your efforts.

Jose & Rose

I highly recommend Cellino Law to anyone involved in a car crash. I worked with Michael Lovecchio, and had a wonderful experience given the circumstances. He was very attentive, and got the best possible outcome I could have wanted.

Susan

This letter is to thank Ms. Diane D'Andrea, assistant to Mr. George Gridelli, Attny for all the hard work, dedication, and attentiveness she showed during the representation of my case. She was always cheerful and ready to help in whatever way she could. All messages left for Mr. Gridelli were always relayed and Mr. Gridelli always promptly returned our calls. She was a very competent assistant. Cellino Law has proven to be a model of what legal representation should be. Throughout the 6 ½ years of this case, I have heard many horror stories from people with "bad lawyer stories." We consider ourselves to be very lucky to have chosen Cellino Law and will always recommend you to those looking for good, honest representation with a personal touch.

Joseph